The crime thriller genre in Egypt has been creeping its way into Egyptian film, but, unfortunately, said films have failed to make it out of the cliched stereotypes of a crime film.
But when we learned that Sherif Arafa, Ahmed Ezz, Maged El Kedwany, and Menna Shalaby would be all working on their own version of a crime movie, El Gareema, we were intrigued.
And after seeing the film, we can safely say that we now have a solid crime thriller Egyptian movie!
About El Gareema
The film stars Ahmed Ezz, Menna Shalaby, Maged El Kedwany, Sayed Ragab, Riad ElKhouly, Nabil Issa, Mohamed El-Sharnoubi, Mirna Nour El-Din, and Nardine Farag.
The movie is written and directed by Sherif Arafa, Screenplay and dialogue by Amin Gamal, Mohamed Mahrez, and produced by Hisham Abdel Khaleq.
The events of the movie "El Gareema" revolve around the seventies. Ahmed Ezz suffers from hallucinations during the events, enters a hospital, and escapes from it. However, a significant event makes him confess to previous crimes and gets into conflict with these people.
El Gareema took us on a journey into the seventies, where a specific crime happens with a unique storytelling approach. But this couldn't have happened without the powerful creative tools between Sherif Arafa's hands: The acting, characters' motives in the writing stage, coloring, costumes, sound effects, and camera movements.
Nobody in the world was born to be bad — there's always a reason and a motive. The whole film wouldn't make sense if we didn't know the motivation, which gives a human side to everyone, even the bad guy.
In El Gareema, the motive is the film's core and isn't left to interpretation like other movies. Each character's arc was brilliantly crafted, as every action in the movie was genuinely understandable.
The characters were all, in a sense, relatable, and dare we say, loveable – even with their flows. Ahmed Ezz's character, however, was indeed something else. The complexity of the character is not fogged with many events. Instead, it's shown as it is, and you can't help but sympathize with him.
Ahmed Ezz has been rolling many films recently, and he was starting to get too comfortable with his characters and acting methods choices. In El Gareema, however, we felt like this Ezz was reborn into a sophisticated actor and has made it loud and clear why he's become one of the top actors in the region.
He smoothly expressed the mixed emotions of a romantic guy who his most loved people let down. It honestly didn't feel like the Ahmed Ezz we know from his previous films.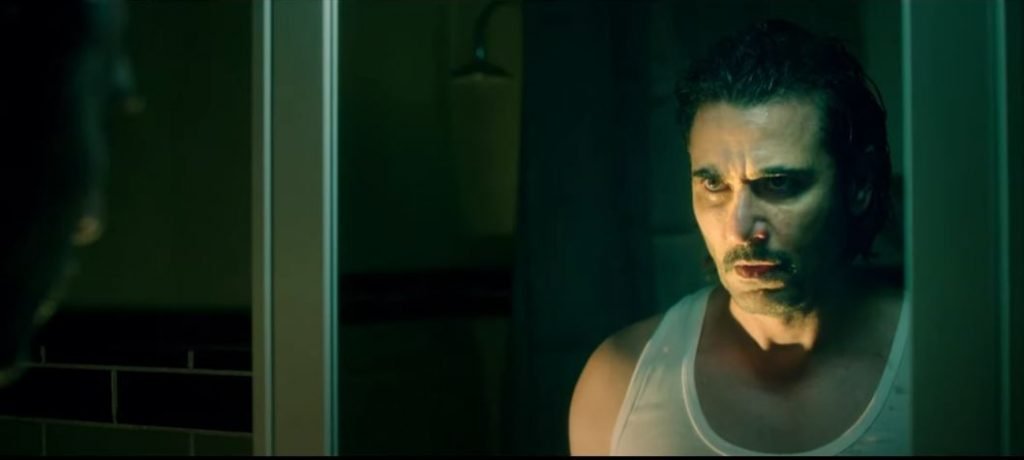 Maged El Kedwany, who plays the role of the policeman investigating Ezz, is another person who's been rolling out one film after the other, and his acting is still at its best every time.
One of El Kedwany's best acting traits is that he can form very unique and believable chemistry and bond with any castmate he's with, and it was no exception with Ezz.
Though El Kedwany and Ezz's characters are supposed to be hating each other, their relationship was something we've never seen in a crime film in Egypt before. The subtle empathy El Kedwany would show truly gave depth to the whole movie.
Menna Shalaby, the pride, joy, and international Emmy award nominee has constantly been rising to the occasion, and this time, it wasn't any different.
Most of her scenes were in the exact location, which in a sense, limited her character, yet she managed to still keep us wanting to go back to her whenever we're in a scene she wasn't in.
The film isn't all about the acting, though. The 70s vibes were real, and we couldn't help but appreciate the efforts. Kudos to the costume designer Inas Abdallah because the costumes and their colors were so unique and near perfection that they represented how people dressed in the seventies and the old eras in Egypt.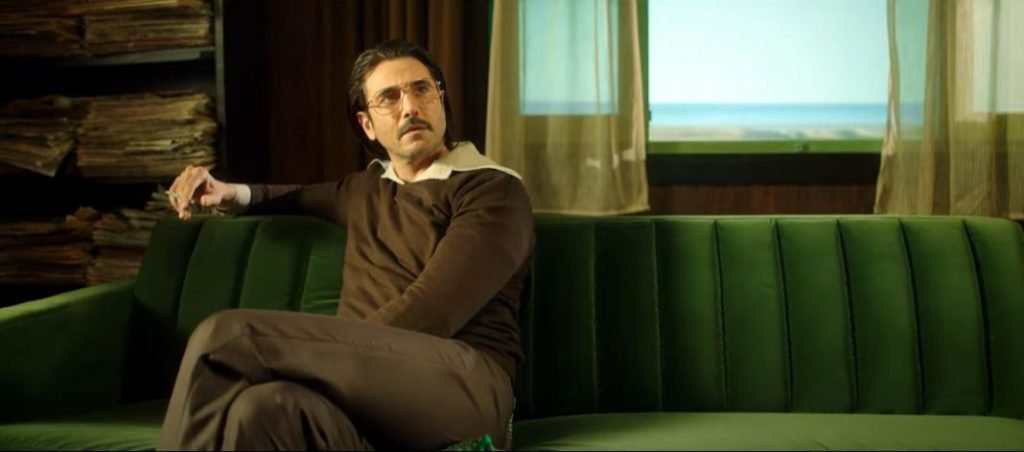 Not one scene made us feel like we were in another era, yet nothing was overdone.
The coloring grading is worth mentioning since it was never less perfect.
It's also important to mention the great work of the music composer Amin Buhafa! If you're going to see the film in cinemas, we promise you will be impressed with how powerful the music and sound effects were. The music and sound were characters of their own in the film, and they alone would be solid reasons to qualify this film as one of the best of our recent years.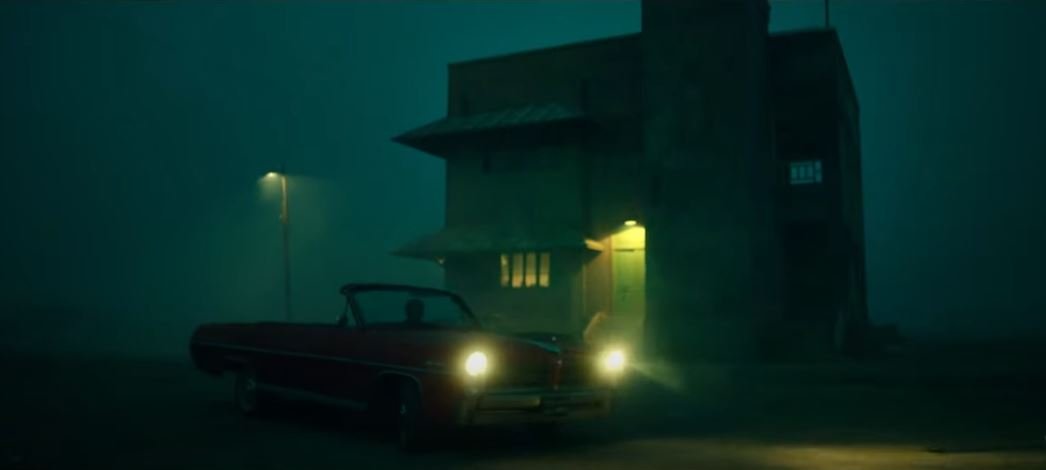 Now it's time we talk about Sherif Arafa and the young director of photography Abdelsalam Moussa. The camera movements were unconventional and were unrepeatable. The structure of the scenes couldn't be more perfect, which were artistically balanced to tell a message, yeah, it's Sherif Arafa.
Nevertheless, I loved how the DOP Abdelsalam Moussa teamed up with the brilliant Sherif Arafa in this piece of art, the creative team behind an innovative movie that undoubtedly will revolutionize the police thriller genre in Egypt.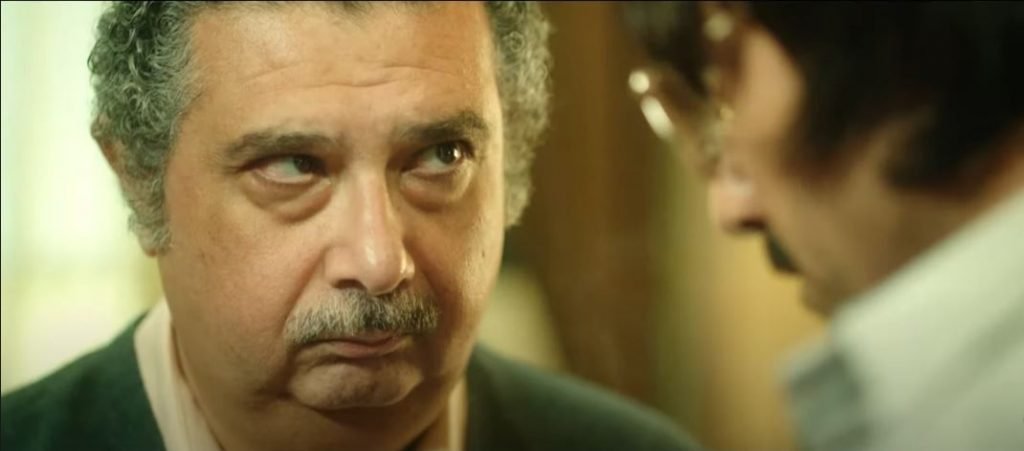 While watching the movie, I remembered how creative and intelligent Sherif Arafa was in his masterpiece "El lea'b Ma'a Elkobar". I wish I could confess which scenes specifically reminded me of this masterpiece's structure, but it is a no spoilers review. Absolutely, they were not the same structure! But both are creative and Expressive!
Rating: 9/10
ElGareema movie changed our perspective to the Egyptian crime thriller movies, and we definitly recommend seeing it.