El-Shai just turned 1, and to celebrate our anniversary, we wanted to feature someone who is as much of a hustler as us but is still doing it gracefully. Someone with a successful year, even though with the pandemic, the odds should have been against them. The only person we could think of was the Lebanese superstar Nicolas Mouawad.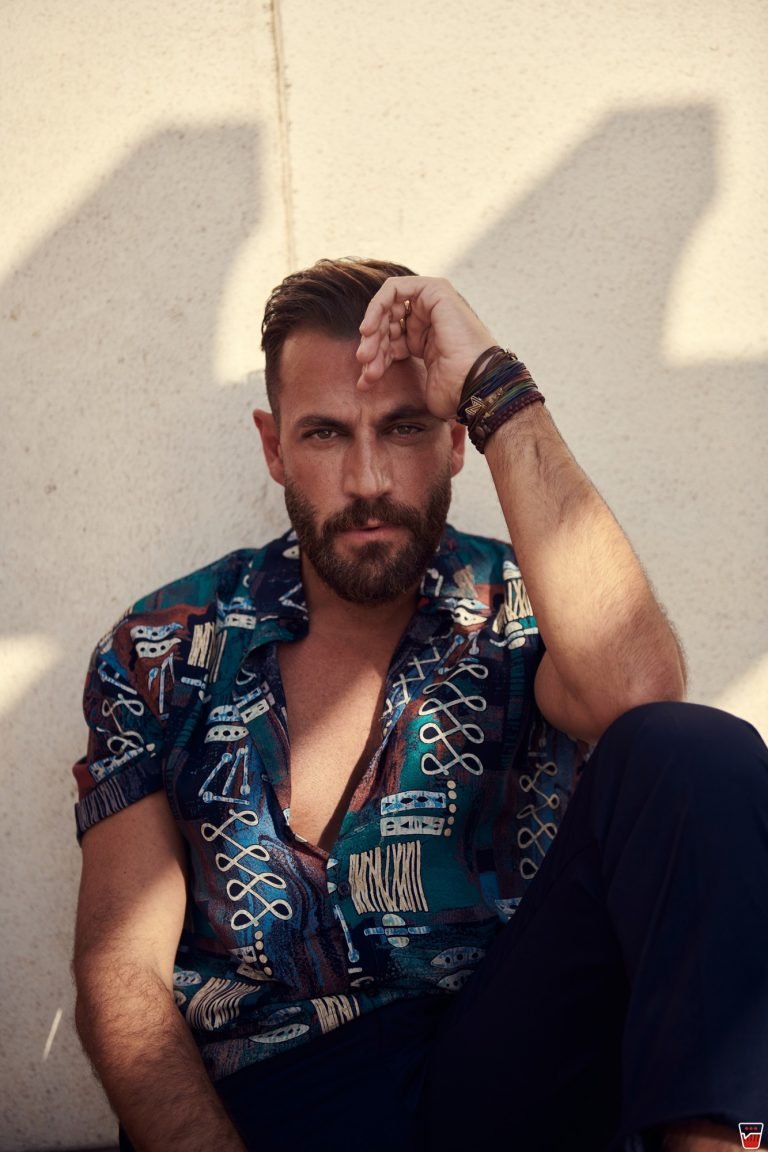 In just August of 2021, Nicolas Mouawad had two major releases; the series Al helweh well morra and his first Egyptian film, Mako. 
Moreover, Nicolas Mouawad is making it to Hollywood, and he's going in strong! In addition to his released work, Mouawad found his better half and is officially off the market. Sorry ladies.
So we got to bring Nicolas Mouawad all the way from Lebanon to get to know more about him, his latest work, activism, and everything in-between!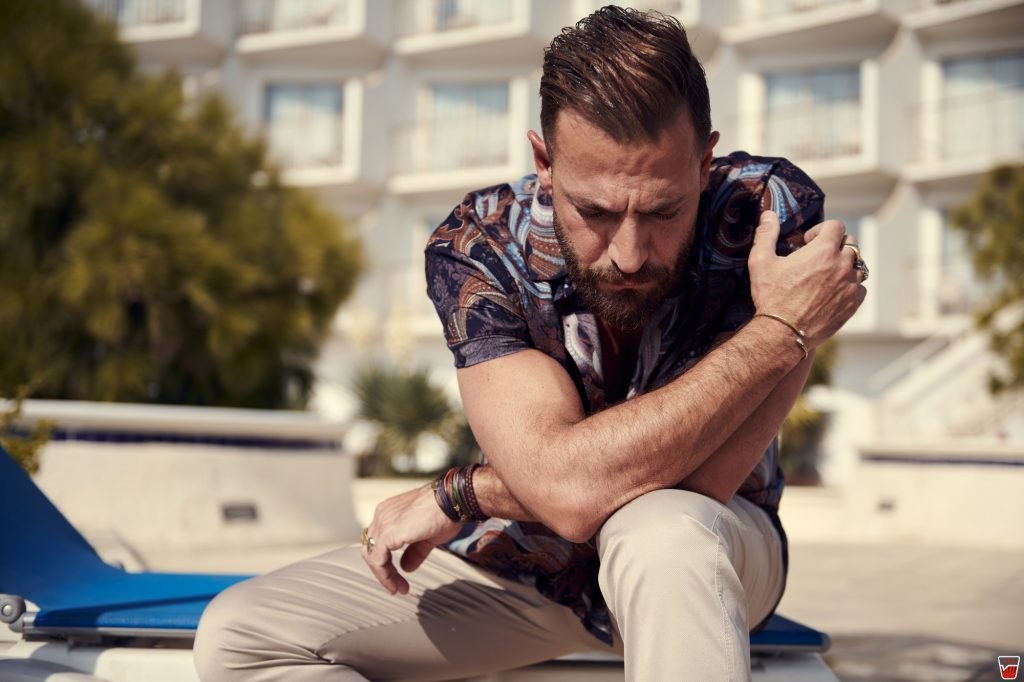 1) You started as a TV host, then ventured into acting. Tell us about your experience as a host and how did you get into acting.
I started as a TV host, but most people don't know that I've studied acting and directing alongside civil engineering as a double major. I was doing a lot of stage work while and even before tv hosting.
So the "venture" was more from theater to TV, and it was very smooth mainly because of my tv hosting experience that gave me a sense of "feeling at ease" in front of cameras.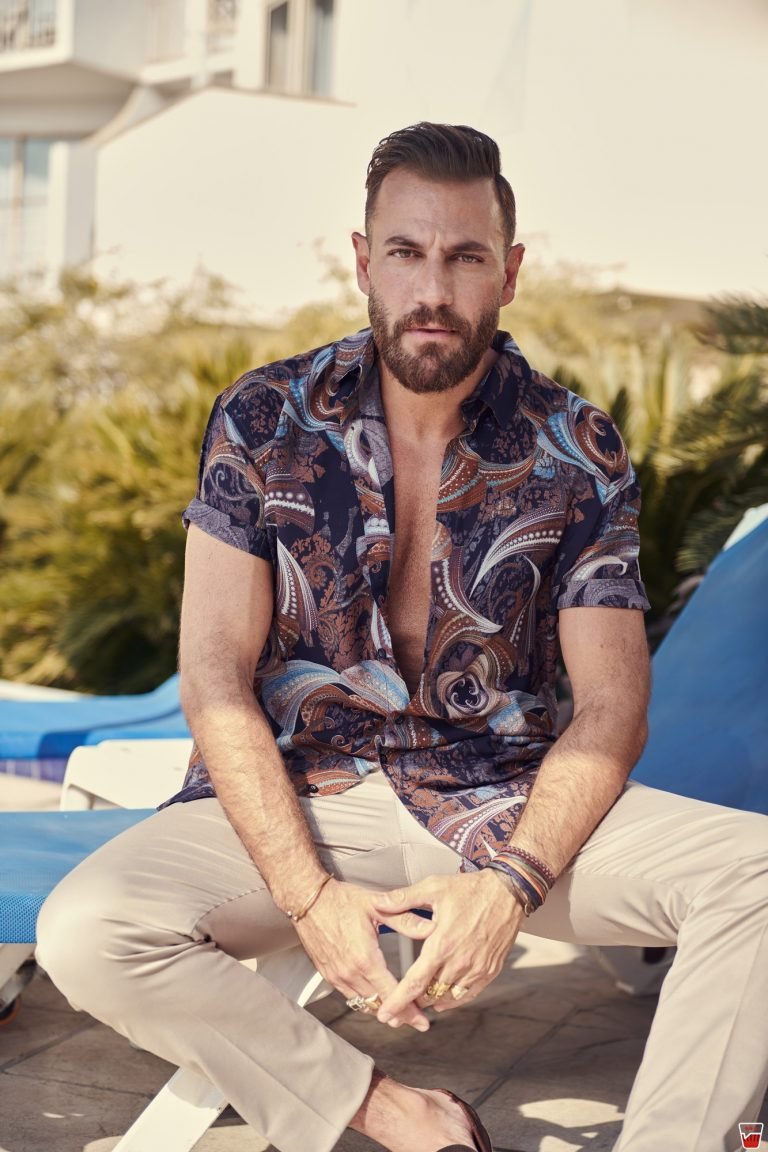 2) Your first role in Egypt, Wannos, was almost ten years after you started your acting career. How was it to work in Egypt?
Acting in Egypt was like acting on a different planet. I don't only mean the dialect, but everything was different; the productions, the people, the roles.
The first role I played in Wannous was that of a "sheik" who becomes a "da3iah", and it was challenging for me as an actor back then. But I guess this is what made the Egyptian audience and industry welcome me with arms wide open.
3) Speaking of first roles, tell us about Mako, your first Egyptian movie, which happened to be the first Arabic shark movie as well. How was your experience filming it?
In the last couple of years in Egypt, I've been offered many roles in Egyptian movies. Though I was eager for an "Egyptian cinema debut," I always said no because I wanted this debut to be unique -something worth the wait.
Then when I was offered "Mako," I immediately said yes.
Being part of a first, not only for Egypt but also for the Arab world, was too tempting to say no to, especially that I'm a person who's madly in love with water and shark movies.
Filming Mako was a big challenge to all of us… underwater, everything is different, your body, breathing, and surroundings. So as an actor, you are reworking in a new environment, and you definitely need to look for new acting tools.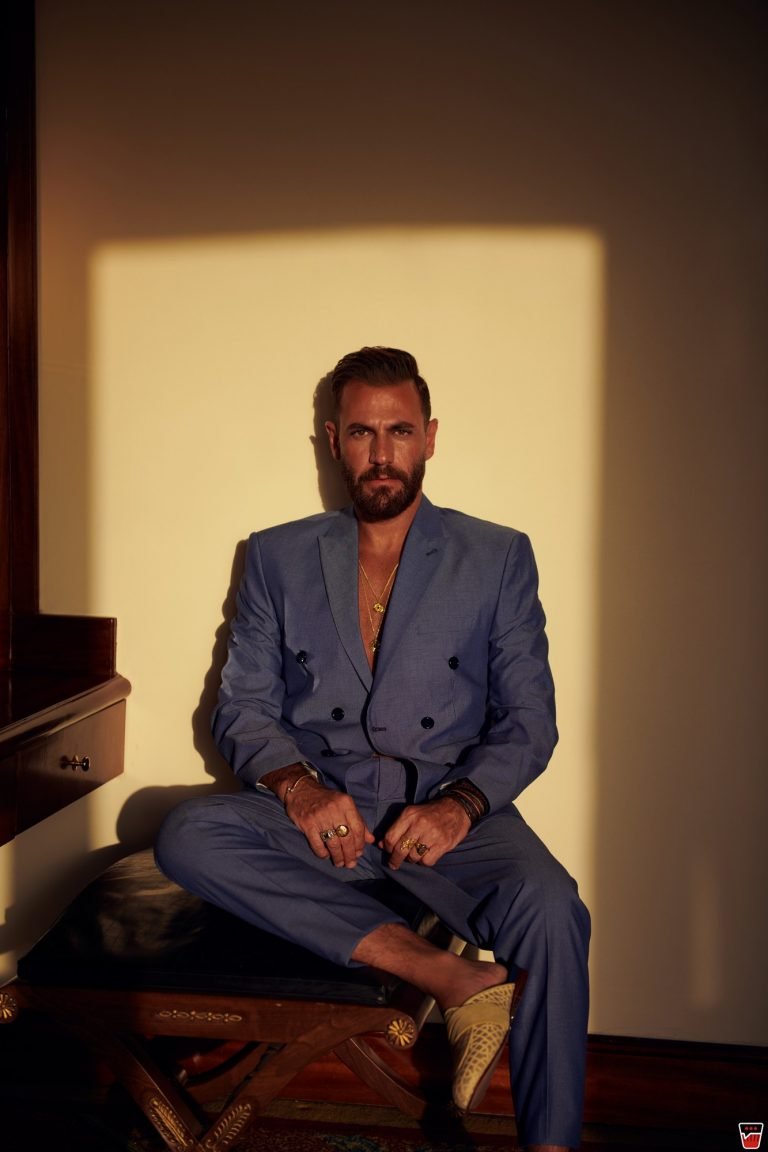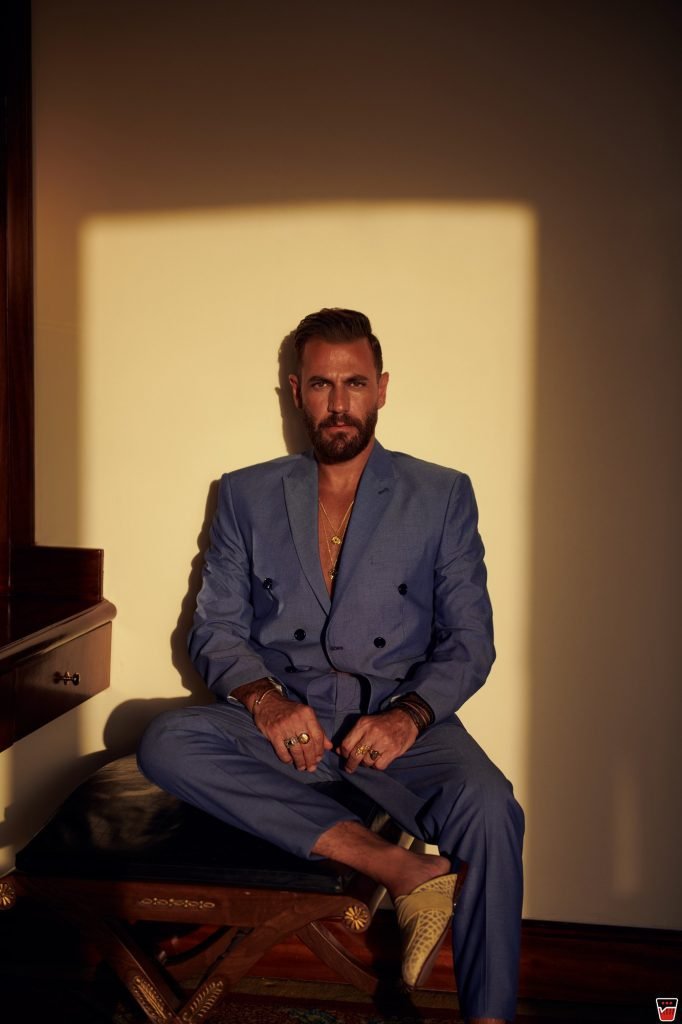 4) Mako's release was delayed due to the pandemic. Were you worried about the release?
Of course, I was, especially when many movie productions back then started shifting to online platforms. I was super scared of that option, to be honest. But Mako is a 100% movie theater movie, and I m so happy it s in movie theaters now.
5) You also have the series "Al helweh well morra" recently released. Tell us about this experience.
"Al helweh well morra" was all shot during the lockdown. We started shooting in February, finished two weeks ago, so it was super stressful with a lot of PCR tests and quarantines and so.
What made it enjoyable was the cast and crew. We literally were one big family with its ups and downs. All of us staying in the same hotel made the bond closer, and I m thankful the audience is already going crazy about it since the first episodes.
I think it was a brilliant move from MBC to produce this series now. People in the Arab world do need to smile.
6) How do you manage acting in different countries for a diverse audience as much as you do?
First, thank you for saying I manage, but believe me, I don't really think of it.
It comes naturally. It's all about staying loyal to the character you are playing, embracing every single part of it.
When you, as an actor, do, everyone will. No matter how different the audience might be. And the acting is more the language of emotions, not words. So it's all about keeping it real. When you do, people will relate regardless of where they come from.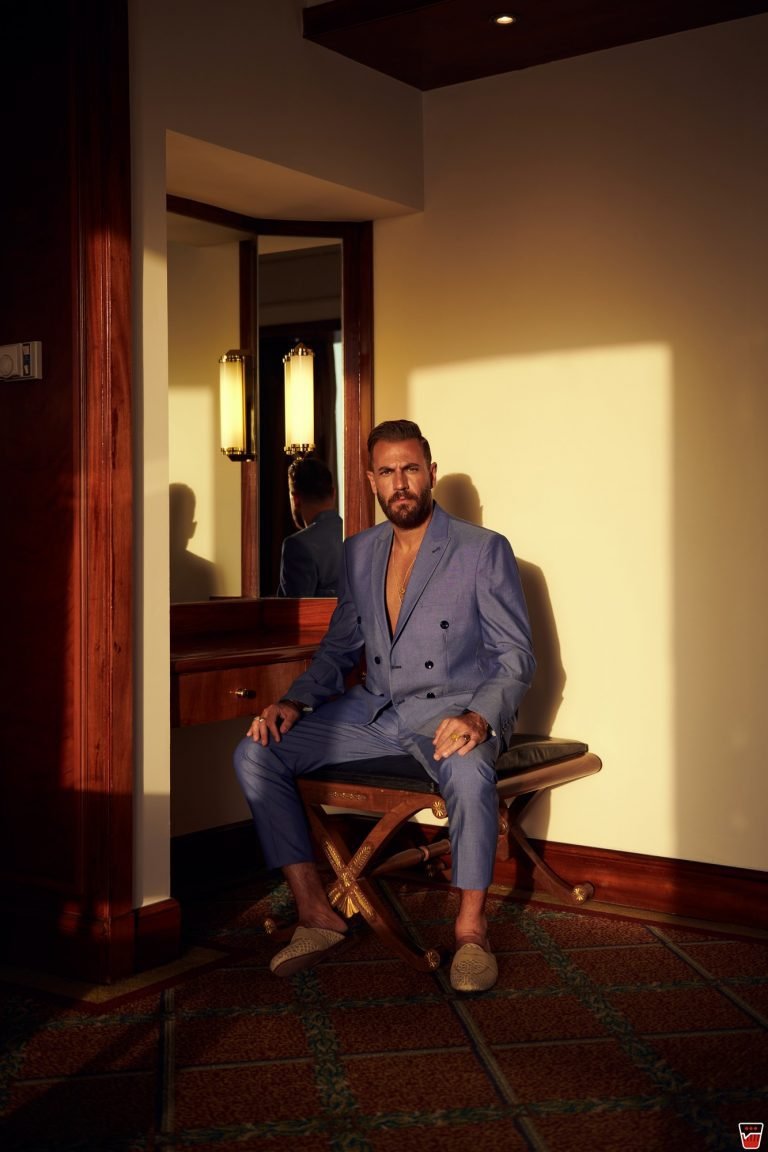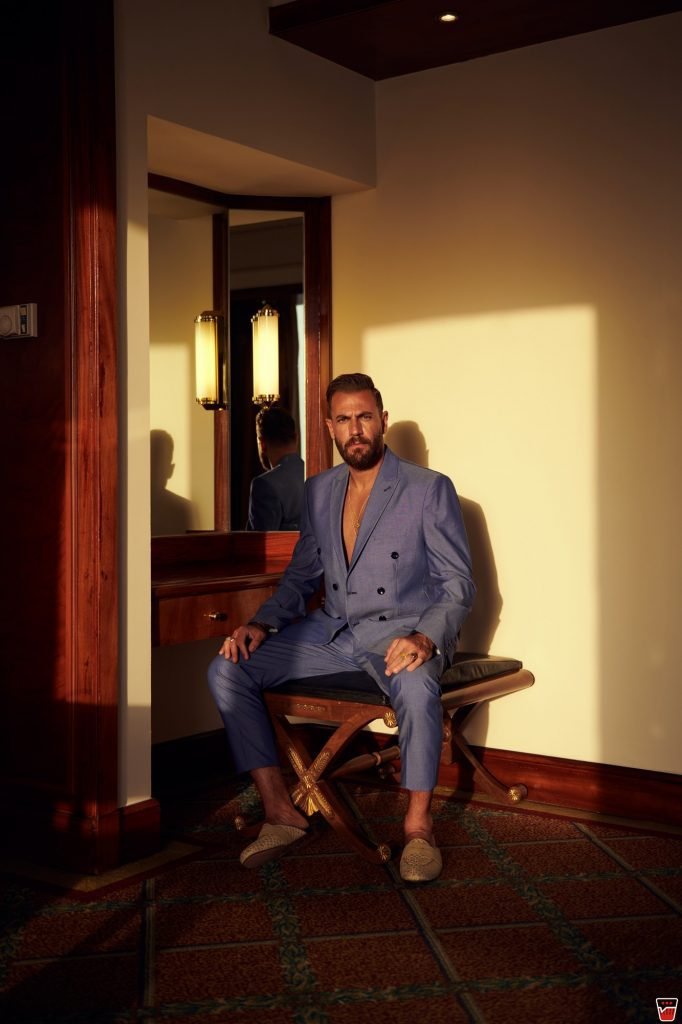 7) It's safe to say that Egyptians are now more open to watching series and films in non-Egyptian dialects. As an actor, how do you feel about this?
I love the fact that I m getting great feedback about "al helweh well morra" from my Egyptian supporters.
Egypt and Egyptian people have played a major role in my career ever since I moved to Egypt in 2016, and I'm super happy they're watching non-Egyptian series.
8) You're currently working with George Miller. We know you won't say much about the project, but we want to know everything you're allowed to share.
I, unfortunately, can't reveal much info about the movie, but we finished shooting already. It's now in post-production, and it's going to be released early next year.
Working with this man, producer Doug Mitchell, and all the cast and crew is an honor, and I can't wait for you to watch it.
9) Let us go back to life before fame. You hold a civil engineering degree from the Lebanese University in Beirut. Was it hard to make the switch to media then acting, or you knew this was your calling?
I double-majored. I studied acting and directing alongside civil engineering. I was a maths & physics geek, and I was only 17 when I finished high school, so engineering was the only safe choice for school & parents. But come to think of it now, I always wanted to make movies. I've always been in love with cinema. So I never even tried to work in engineering.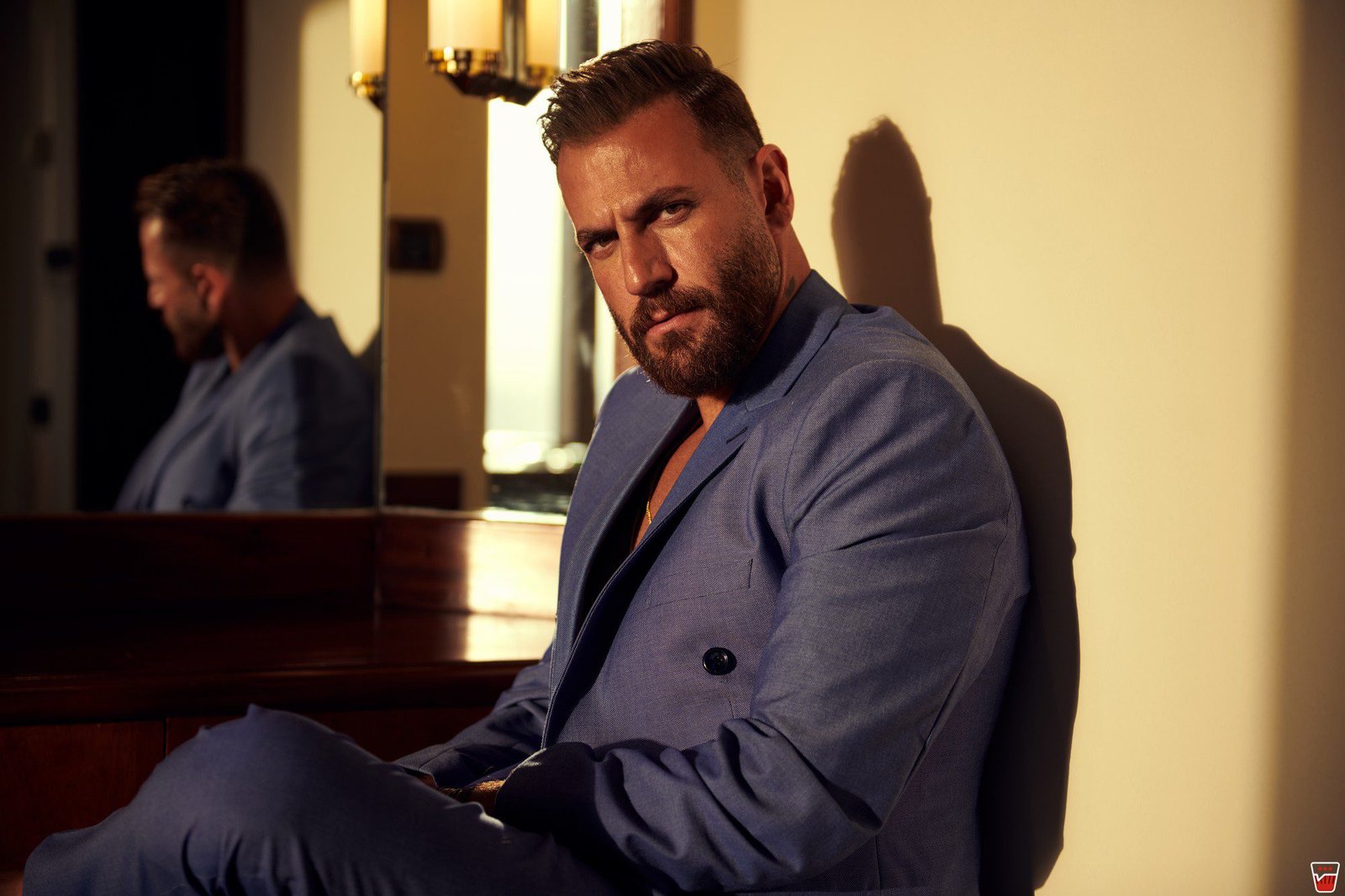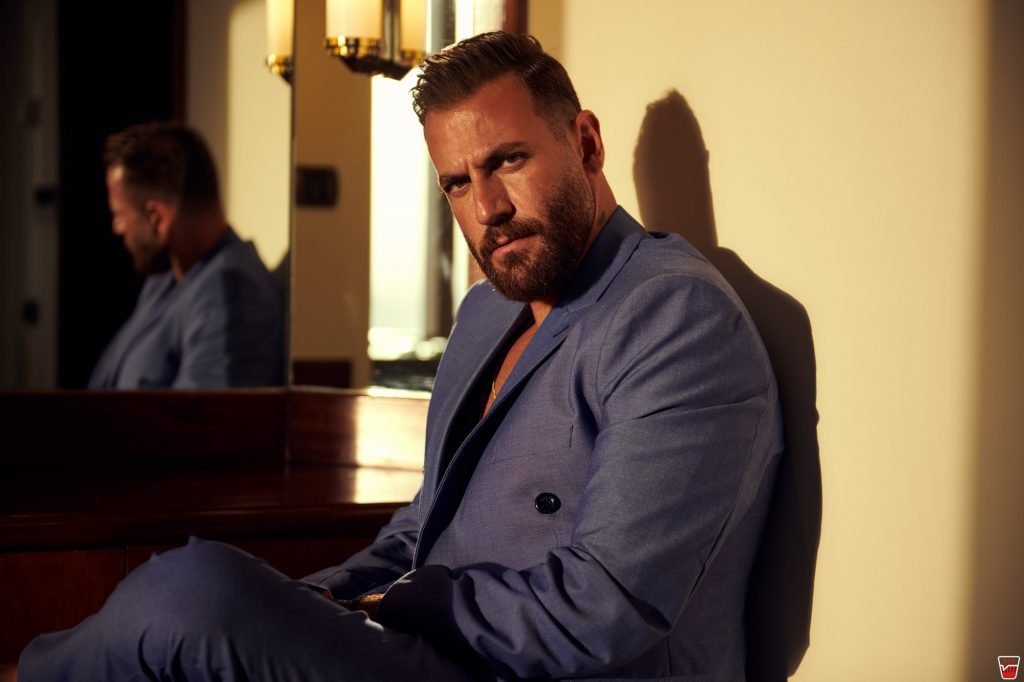 10) Besides acting, you are vocal about supporting various causes, like your work with the UNAIDS MENA in fighting against HIV and gender-based violence and the situation in Lebanon. Unfortunately, many actors fear standing up for causes and remain neutral about everything. Why did you decide to stand up for these causes?
To me, it is being human and being an actor are not two different things. If acting gave me the gift of having a voice that s heard, I should use it in the best possible way.
This is how I see things. We live in a part of the world where sadly, the most vulnerable are the least heard. If my voice can make a difference, then I m blessed to be able to help.
You're right, though; many actors remain neutral for fear of "losing an audience." Having more audience has never been a target for me. I enjoy acting, and having an audience comes as a consequence, not the other way around. Having a hundred who love and value me for who I am is better than having a million who actually see me as a "pretty face on a screen."
11) You also discuss mental health in your social media often, which we don't see Arab actors talk about often. Tell us more about that.
We should all talk about mental health, especially in a society where men are always expected to be superheroes.
If you look at the numbers of Arab young people committing suicide, especially young men, you d be shocked. It mainly comes from the fact that they're expected to meet certain expectations, fit into a specific profile, and therefore their feelings are 90% of the time oppressed.. people should know that they're entirely entitled to ask for help.
12) How can your fans and readers of this interview support actors without affecting their mental health?
Bullying, Bullying, Bullying. Social media has recently become a good crime scene.
These hateful comments, these downgrading words, all these are weapons, powerful ones.
It s easy to hide behind a keyboard and throw bad words at people (actors and non-actors alike), but I think each one should take the time to think of the impact of his words on others.
I urge people to have more empathy.
The world really needs this nowadays more than ever.
13) We know you just got two major projects released, but what should we expect from you soon?
A long-awaited time off. Then definitely a couple of exciting projects.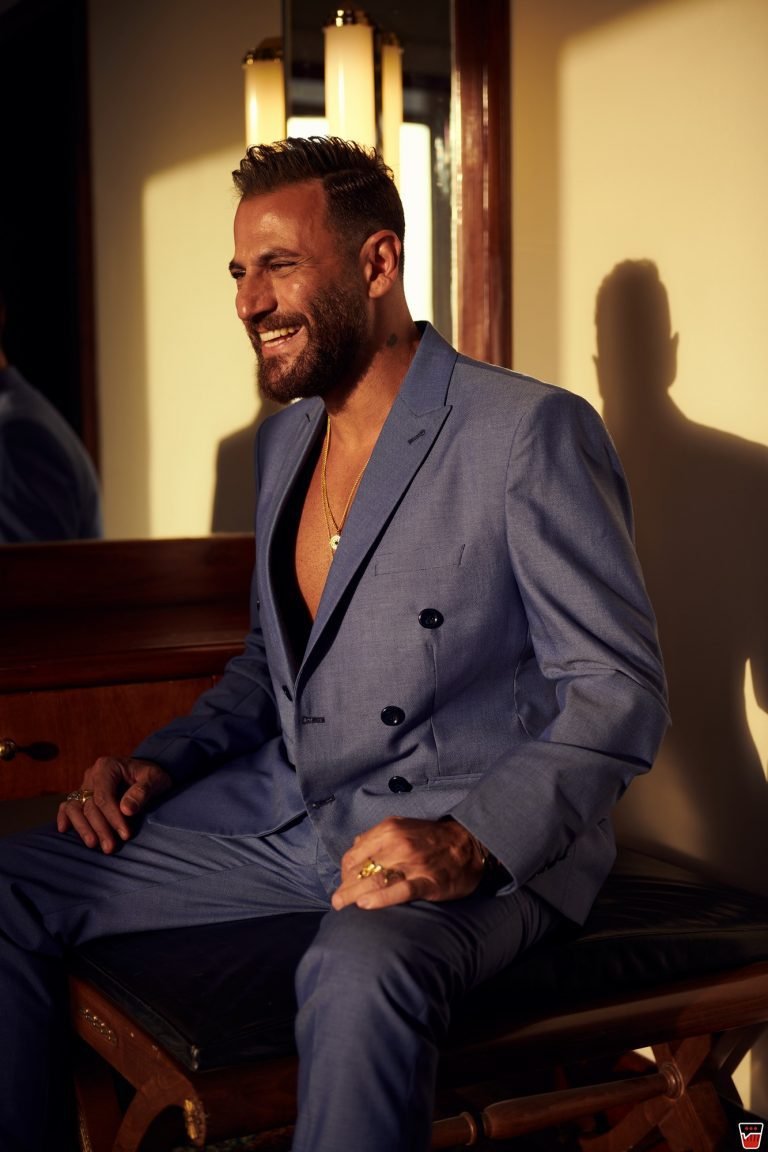 Photoshoot credits:
Editor-in-Chief: Raghda El-Sayed @raghda.a.elsayed
Production: El-Shai.com
Photography: Amr Medhat @amrmedhatsince87
Styling: Karim Fadl @kariemfadl
MUA: Habiba Kasrawy @habibakasrawymua
Assistant stylist: Doha Elhefnu @doha_elhefnu_22
Hair: @mkwy218 at @h.b_salon
Suit @moamenawadofficial
Jewelry @cords.co
Shirts @savage.egypt
Shoes @jarii.followers
Location: @grandniletower