Tonight was the opening night of the Cairo International Film Festival (CIFF) and we must tell you that our men went above and beyond when it comes to fashion!
If you missed the Red Carpet's best looks, don't worry because we will never pass up the chance to talk about CIFF's best looks of the night.
Islam Ibrahim, the man in black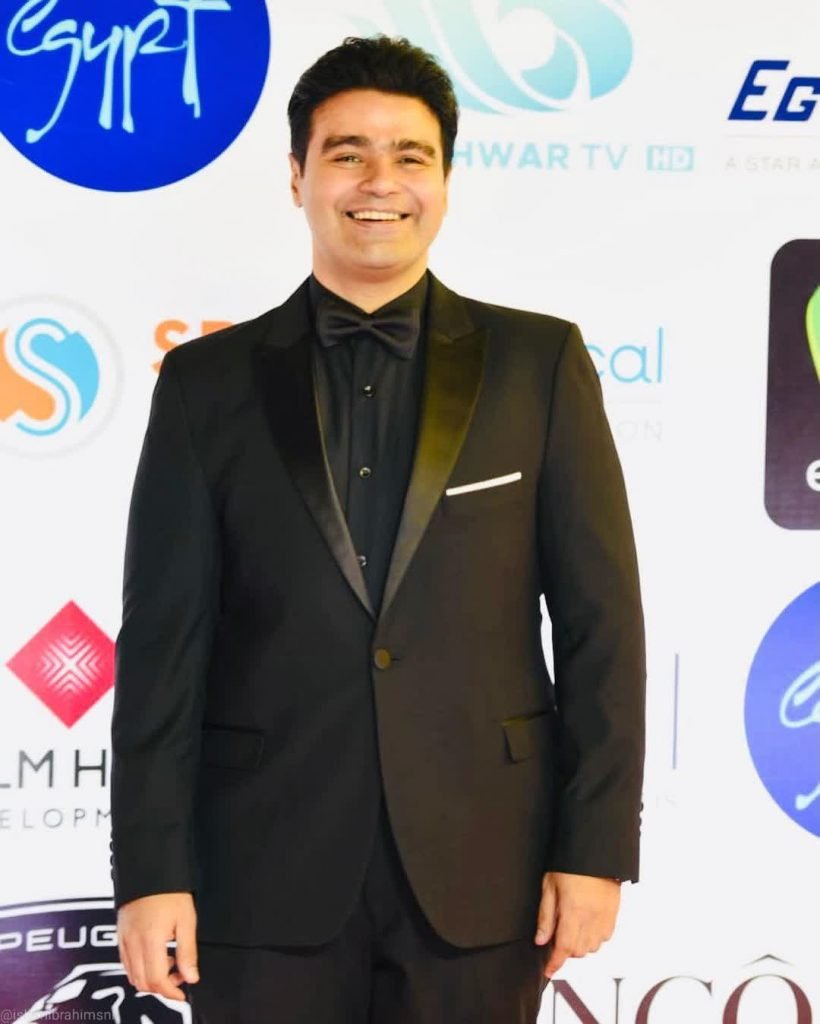 Most stars will go with a black and white look, but not our superstar Islam Ibrahim! Wearing a black suit, black chemise, and a black bowtie, Islam showed us how elegant black is and it definitely fits Cairo International Film Festival!
We loved it!
Sherif Moneer, the classic one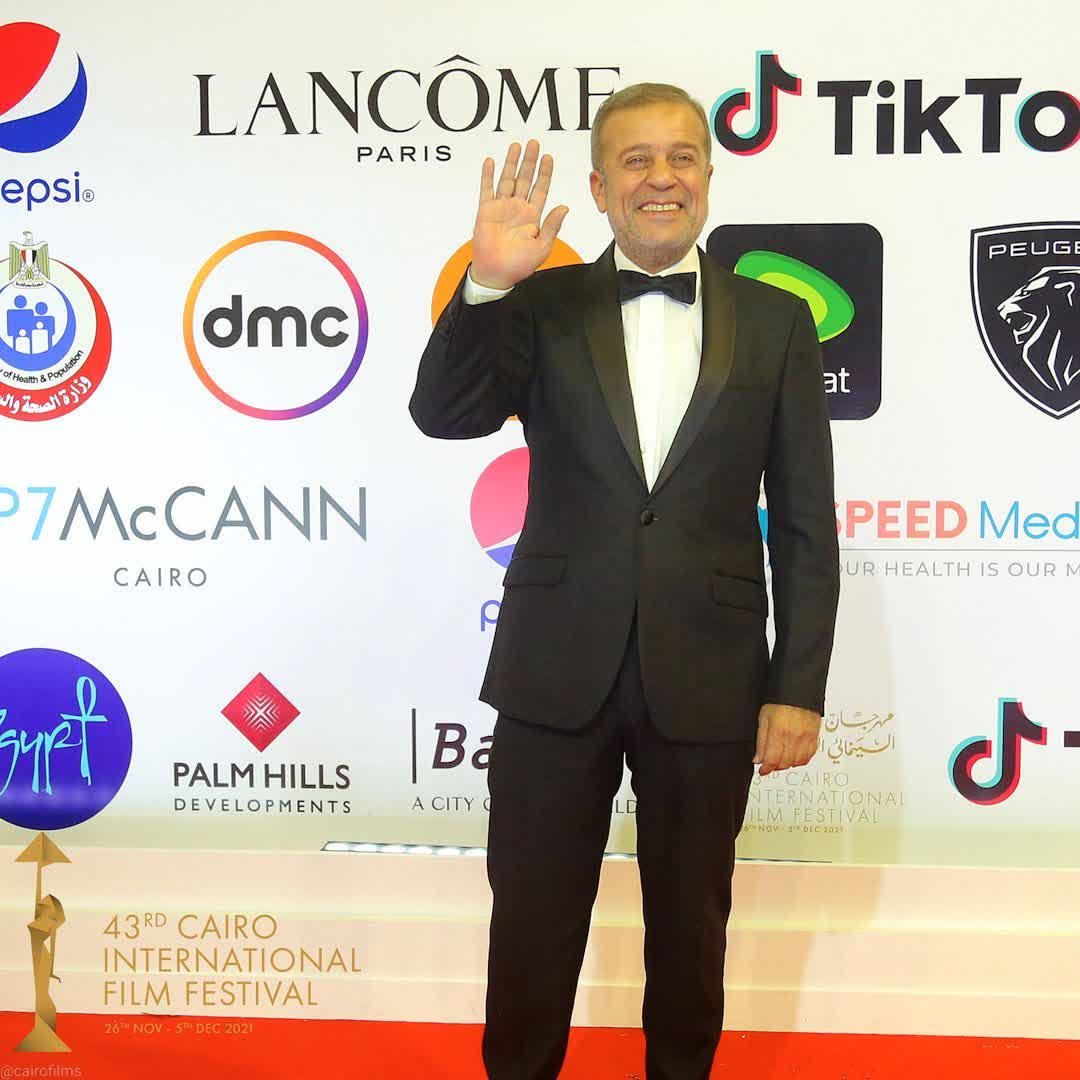 Not everyone can pull off a classic look as Sherif Moneer did! In this classic black suit with a black bowtie, Sherif showed us that classic suits still look amazing, and nothing is wrong with a simple look from time to time!
We loved your look, Sherif!
Khalid Salim, another classic!
Looks like Sherif Moneer wasn't the only one to go with the classic black and white look!
Khalid, we love that you added a little white flower pin on the suit, black glasses, and the beaded necklace, they were a great choice and made the design look so youthful!
No one can deny that this was a handsome look.
Adam Elsharkawy, our bold star!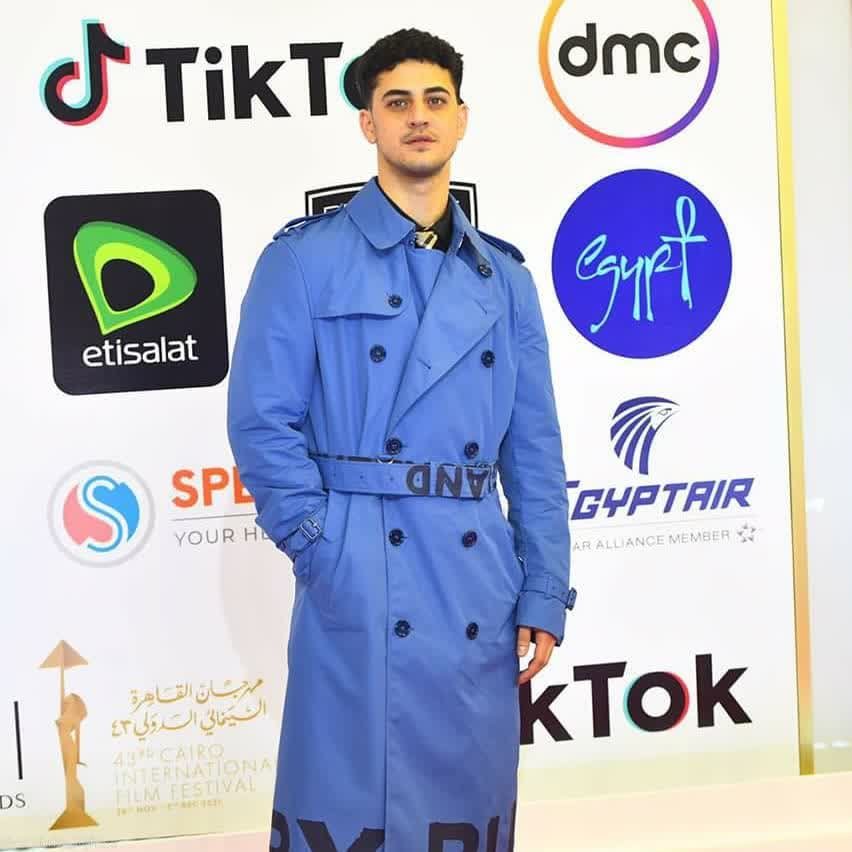 We must give the amazing rising star Adam Elsharkawy some extra points for going with this bold look!
Do we mean how many men chose to wear coats at Cairo International Film Festival? This long blue coat and its black buttons will definitely be a look that we will remember.
Adam, we appreciate that you didn't go with suits because who can say no to change?
Sabry Fawaz, We see what you did!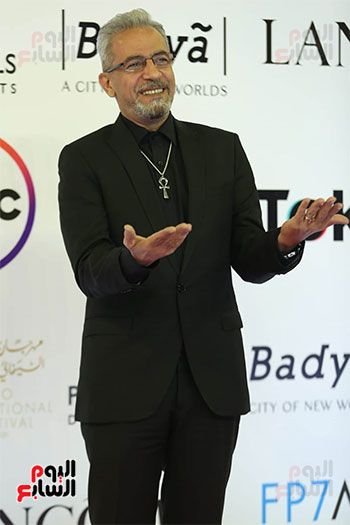 Nothing is wrong with going with an all-black look, especially when you are the wonderful Sabry Fawaz!
We love how the suit fits him, but what we love the most is the key of life necklace because it reminded us of the Sphinx Avenue Parade.
We hope more of our Men Stars show the world our love for our history!
Dhafer L'Abidine. Classical!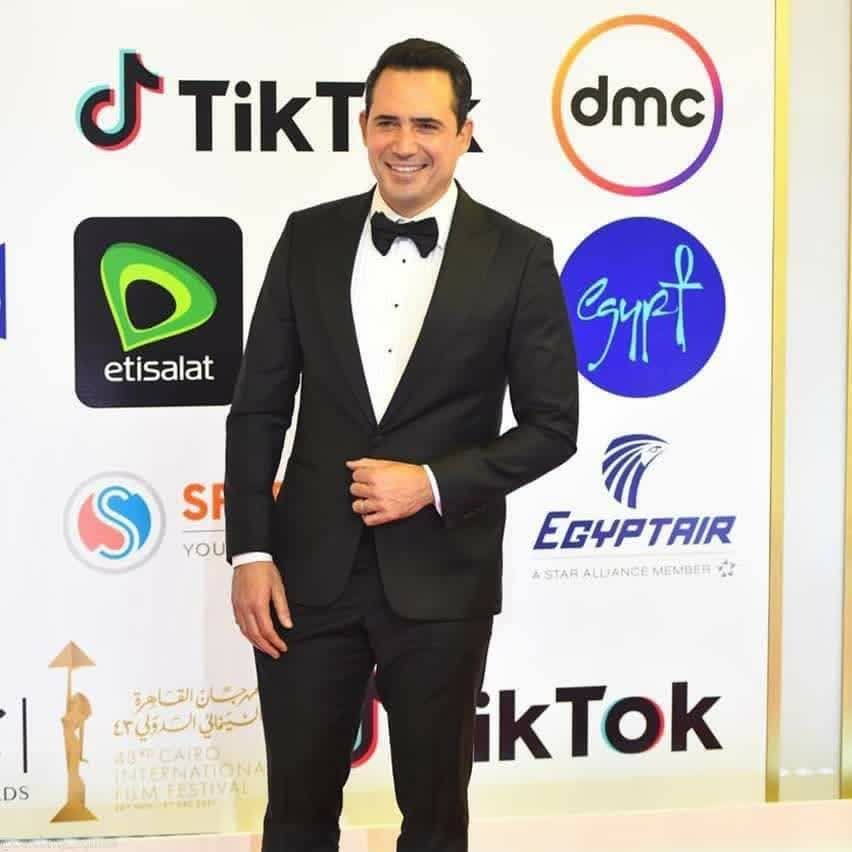 Another classic look from Dhafer, who went with a black suit, but the striped shirt really made it unique and different from what we are used to seeing when it comes to classic suits.
We loved your vibe and this addition!
Karim Kassem, always special!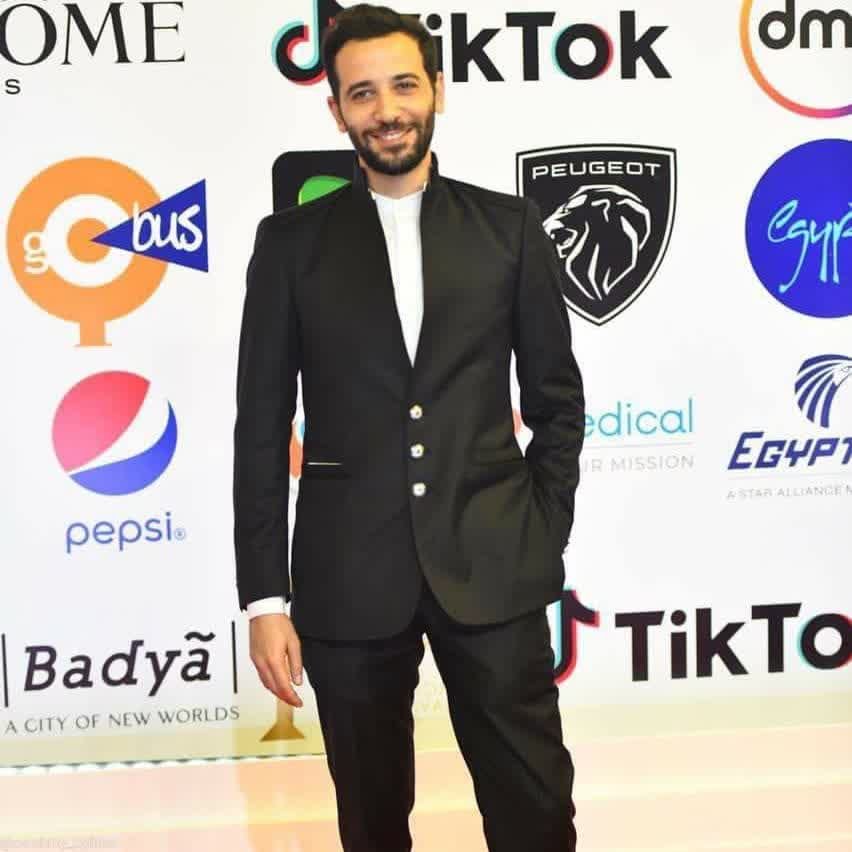 When we mention the word special, we can't ignore how Karim Kassem always manages to pick special suits and his look at Cairo International Film Festival today was as we exactly expected!
Karim went in a black suit and we must say that the fabric looks soft and shiny; we like it!
The three buttons at the end made the suit even more special and the standing collar was a great choice to make with this kind of look!
Karim, you never let us down!
Eyad Nassar, blue never looked so good!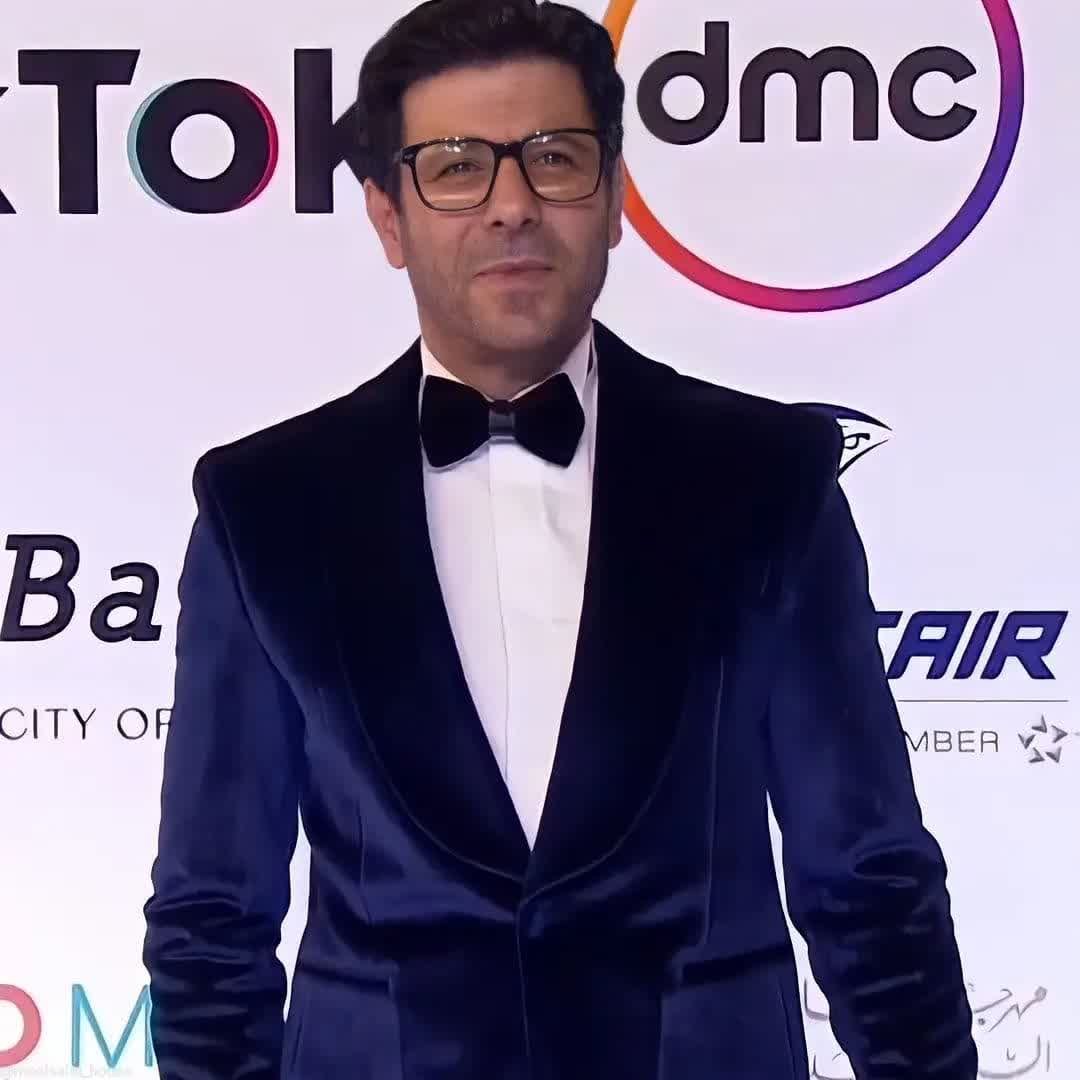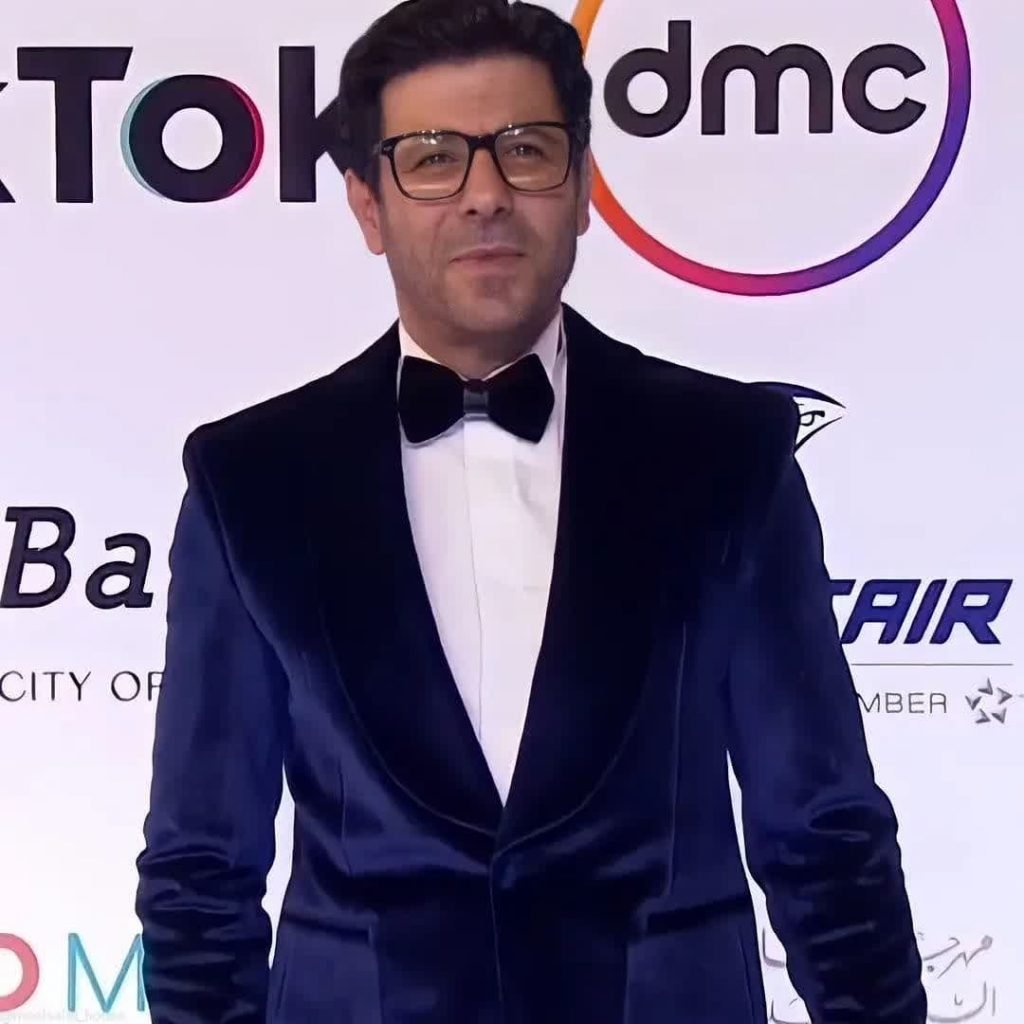 The amazing Eyad Nassar made his lovely appearance even better by going with a blue jacket and black pants instead of the all-black tradition and we must say that some blue from tune to time is good for the eye, and the glasses went well with the look.
Eyad, you stole our hearts!
Ahmed Hatem, it's winter!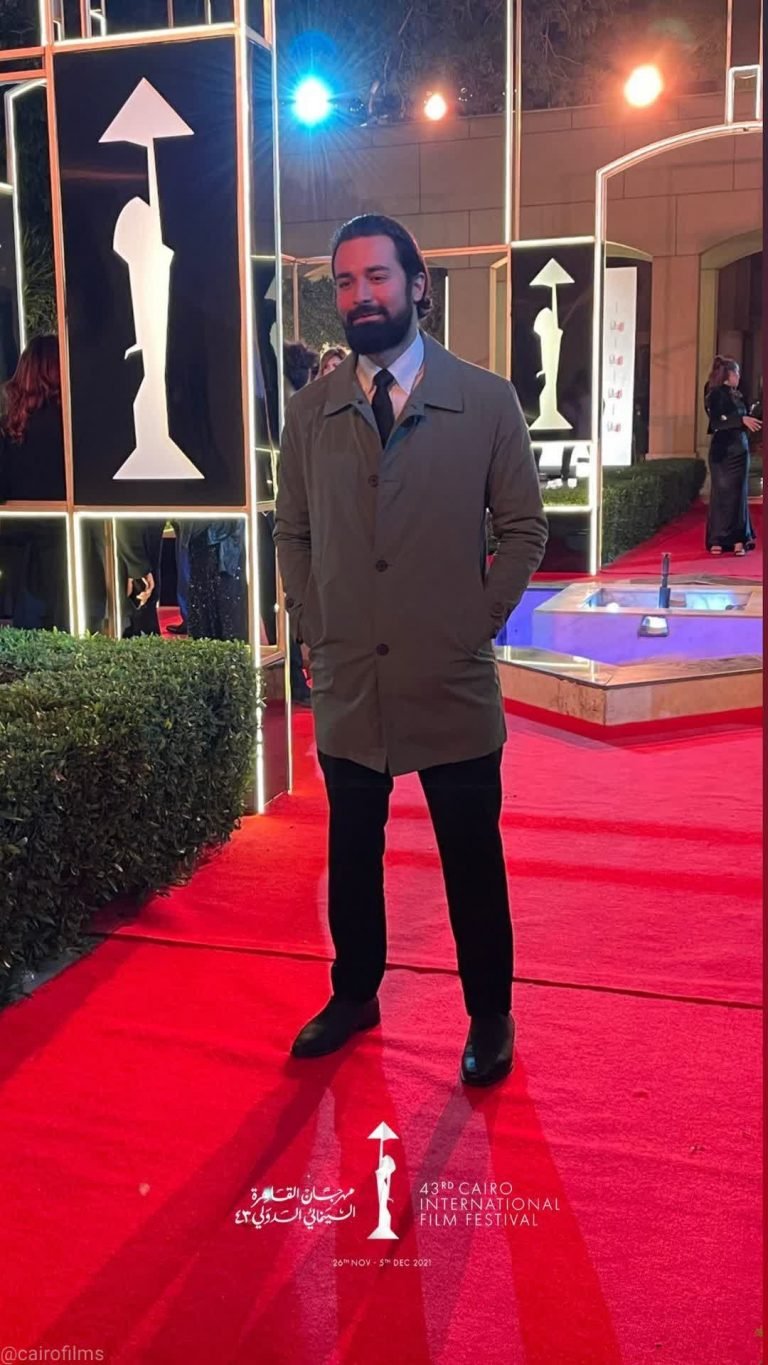 First, it was Adam Elsharkawy, and now it's our star Ahmed Hatem; looks like you can't go wrong when it comes to coats!
Wearing a gray coat and going for a black necktie instead of the traditional bowtie, Ahmed Hatem really dazzled us with this unique look.
Ahmed, you definitely look handsome!
Our Men are rocking on the Red Carpet! We can't wait to see their looks in the upcoming days!!