2020 was a time for brown, black, and blonde hair, with very few red strands seen.
However, this will change because 2021 Summer Hair Color trends are spicing things up a bit!
But blonde is not going anywhere this year, but we'll be seeing a new shade of blonde, as well as updated older color trends. 
Scandi blonde will be taking over Eurocentric fashion!
The year 2021 belongs to blonde hair. The most desirable shade will be the Scandi Blonde, which is light ice blonde.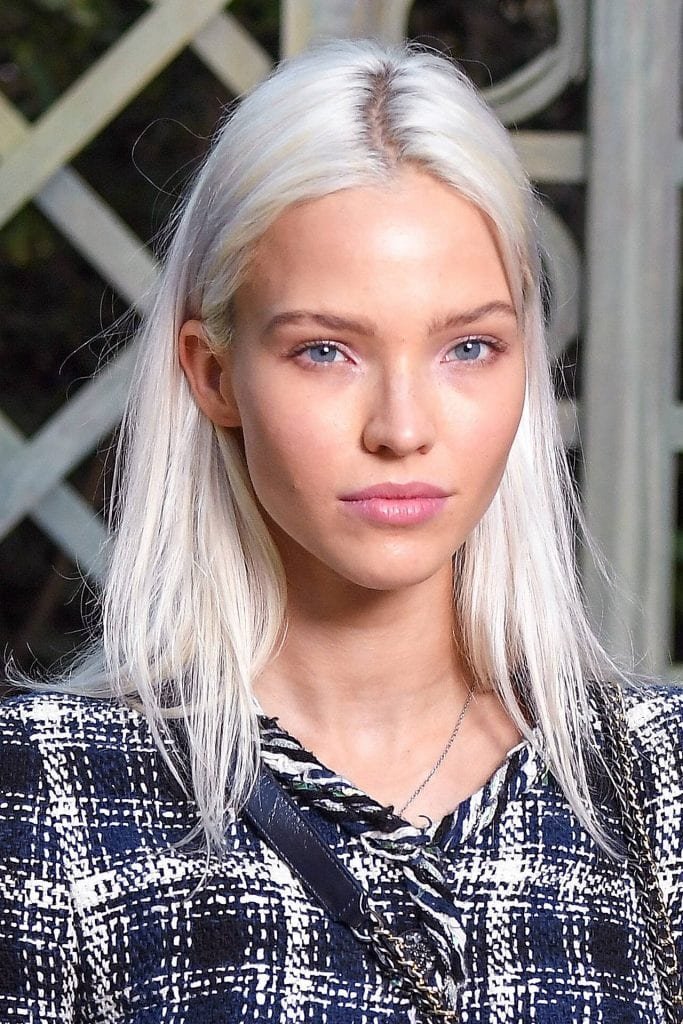 The name refers to the stereotypical appearance of Scandinavian women – women with almost alabaster complexion and extremely light, almost white hair.
But before you run to the store for the hair dye, stop for a moment, and think.
You must know that this particular shade will not suit everyone. Such fair hair enhances skin imperfections, especially acne and broken capillaries.
Moreover, to get this shade, it'll need A LOT of bleaching and might not fit most Egyptian ladies.
So think carefully before deciding to take the risk, and you MUST have it done in a professional salon.
The great comeback of bronde
No, that's not a new color we invented, nor is it new as a hair trend, and it is this year that he will return.
But what exactly is bronde?
Bronde is a combination of ombre and sombre.
Bronde is about combining many shades of brown and blonde for the most natural hair color possible and shiny, full strands.
Bronde adds volume to the hair, which is why people with thin hair so eagerly choose this colorization.
Additionally, the regrowths are not that visible, which is another advantage of bronde.
The bronde hair is slightly sun-kissed. The base for the color mixture is either blonde or brown. So, blondes get delicate brown highlights, and bright highlights are created on brown hair.
The shades used must be very similar to each other.
If it is red, it must be pastel.
Another hair color trend for 2021 is pastel red. 
So we are moving away from fiery reddish, wine, or cherry shades and replacing them with pastels.
Pastel reds will fall into strawberry, rose gold, apricot, pumpkin rose hair and peach. 
The most fashionable are delicate shades, sometimes with a pink glow instead of an orange tone.
You may think that such hair will look faded, but you're mistaken.
A few drops of hair oil will give your hair the shine and softness to make it look fresh.
In addition, proper care for red hair will ensure that the color is not faded but subtle and delicate – and everyone agrees that this is a difference.
Coloring masks will also help to refresh your hair color.
And there you have it; these will be the top 3 2021 summer hair color trends you'll probably be seeing this year. Which one will you be going for?