Snap Inc. (NYSE:SNAP) announced new augmented reality tools and camera experiences for Snapchatters, creators, and businesses. Alongside its partners, Snap is building a camera that transforms how its community interacts with the world around them through access to contextual information and richer augmented reality experiences.
Additionally, Snap Inc. unveiled the next generation of Spectacles, Snap's first pair of display glasses designed for creators to overlay their Lenses directly onto the world.
Moreover, they announced new partnerships and developer products across its Snap Kit, Games, Minis, and Bitmoji platforms. Snap also introduced Map Layers, a new way for partners to bring their services to the Snap Map.
About the new augmented reality tools and camera experiences for Snapchatters, creators, and businesses:
More than 5 billion Snaps are created every day on average, making the Snapchat camera one of the most used in the world. Snapchat opens to the camera, so it's at the center of how the global Snapchat community communicates with friends, expresses themselves, and learns about the world.
Scan and Camera Shortcuts
Scan enables Snapchatters to search through millions of Lenses by matching what is seen through the camera to the most relevant AR experiences on Snapchat.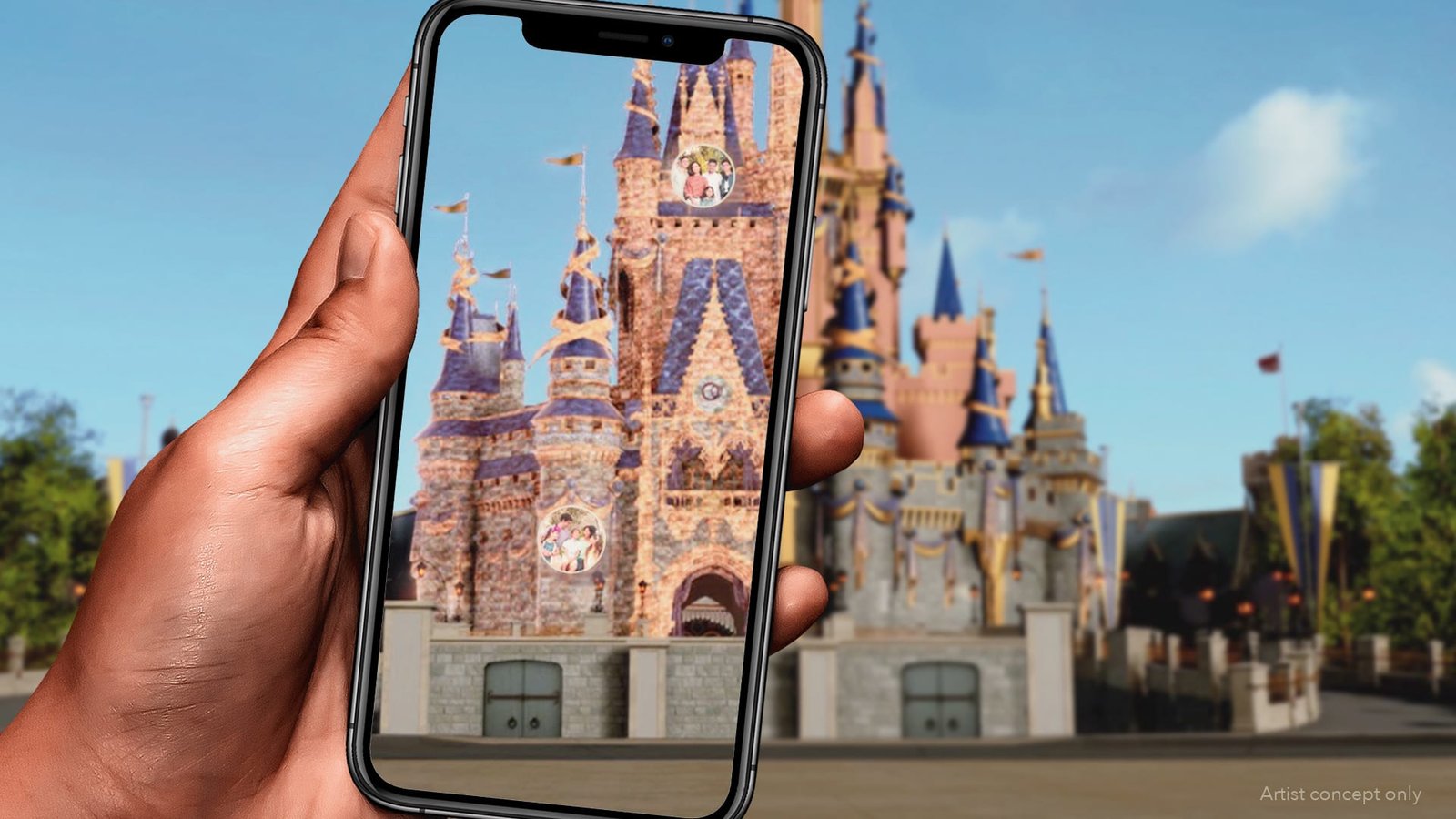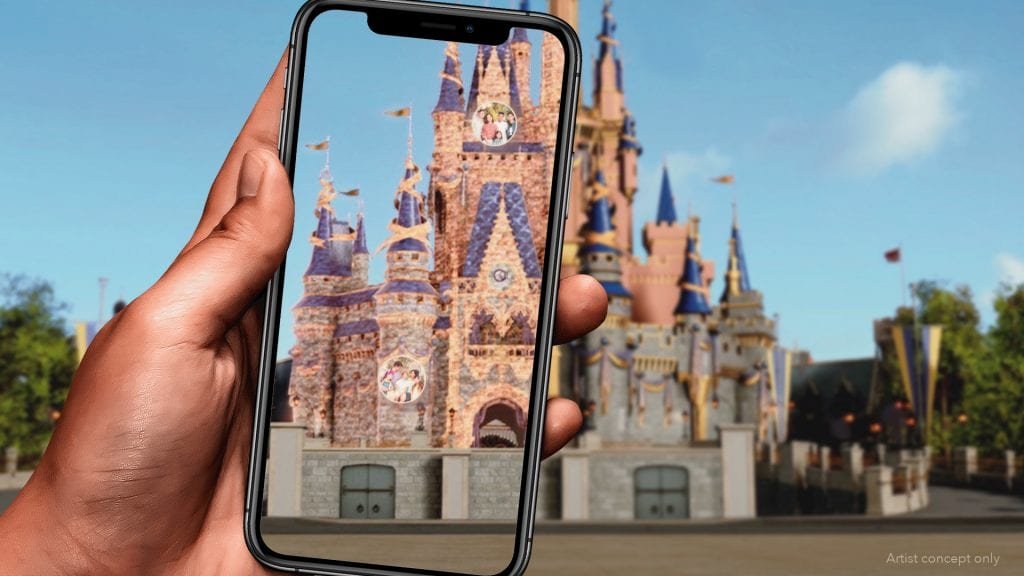 More than 170 million Snapchatters Scan the world around them every month, surfacing delightful and informative Lenses from creators and partners. Today, Snap is bringing the Scan button to the forefront, placing it on the main Camera screen of Snapchat.
Snap is introducing new categories of intelligence to Scan with its partners. The screenshot gives shopping recommendations from hundreds of brands when Snapchatters Scan a friend's outfit, and Snapchatters can also select photos from Memories to Scan with Screenshot.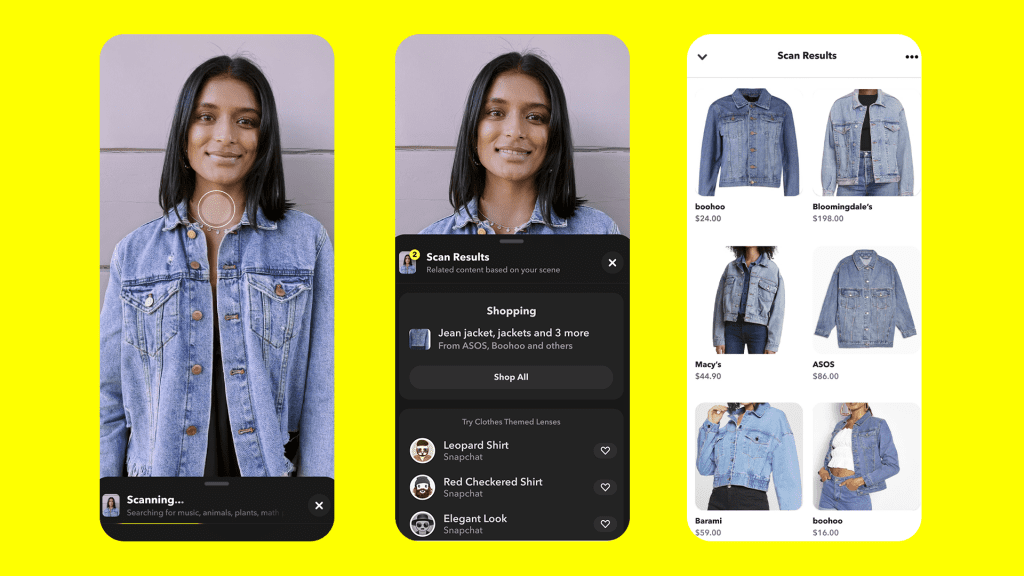 Soon, Allrecipes will recommend recipes based on ingredients seen through the Snapchat camera.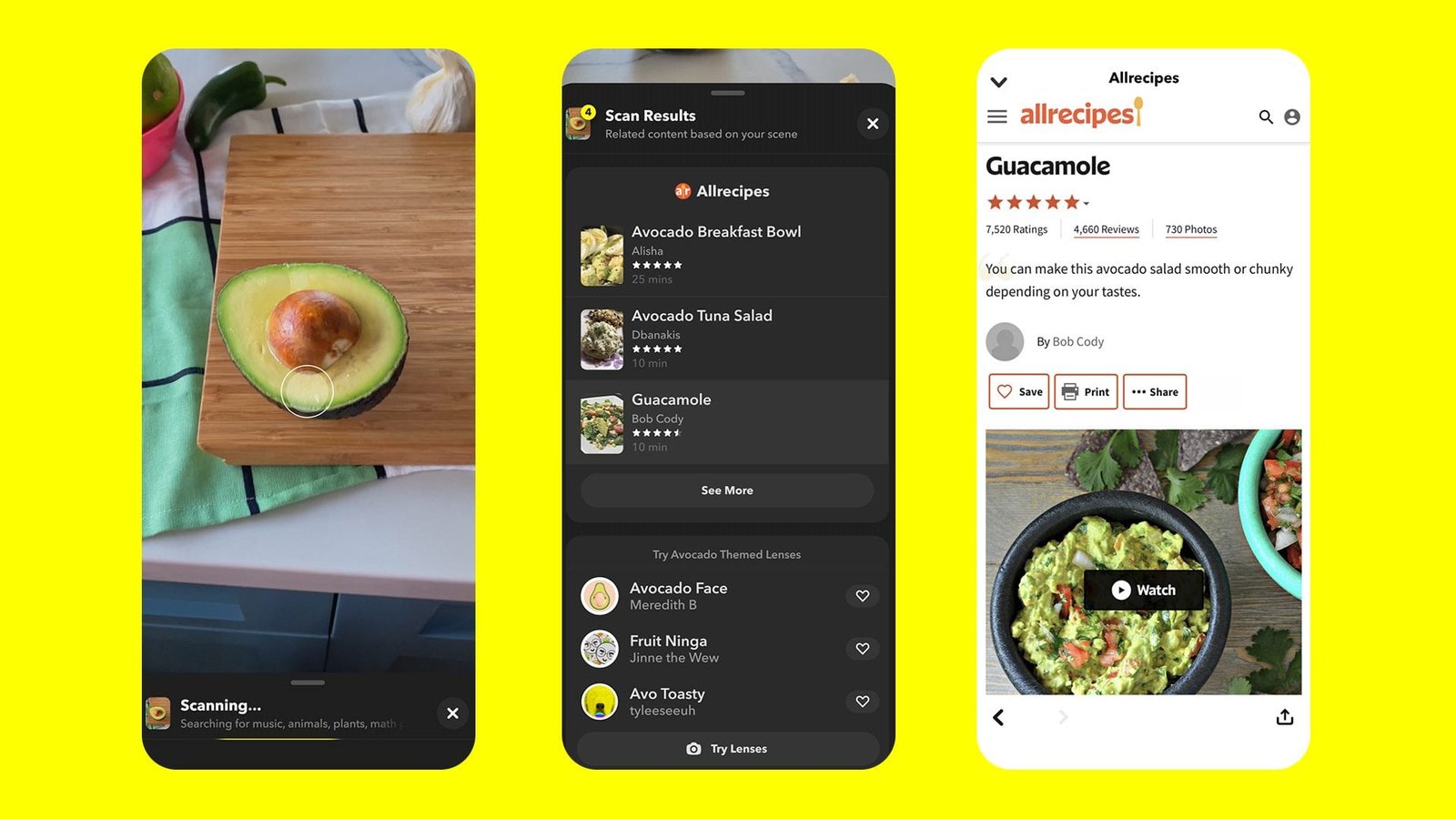 Scan not only connects Snapchatters to Lenses seamlessly but will also offer new ways to use the Snapchat camera.
Snap introduces Camera Shortcuts, which are new combinations of creative tools that make it simple for Snapchatters to capture moments to share with friends creatively.
Camera Shortcuts suggest camera modes, Lenses, and soundtracks relevant to what is seen through the Snapchat camera and begin rolling out today.
Lens Studio
Lens Studio is a powerful, free desktop application that lets any creator, developer, or business combine a range of technical and creative capabilities to build, publish, and promote Lenses. The Lens Studio community has grown to over 200,000 creators, and they've made nearly 2 million Lenses.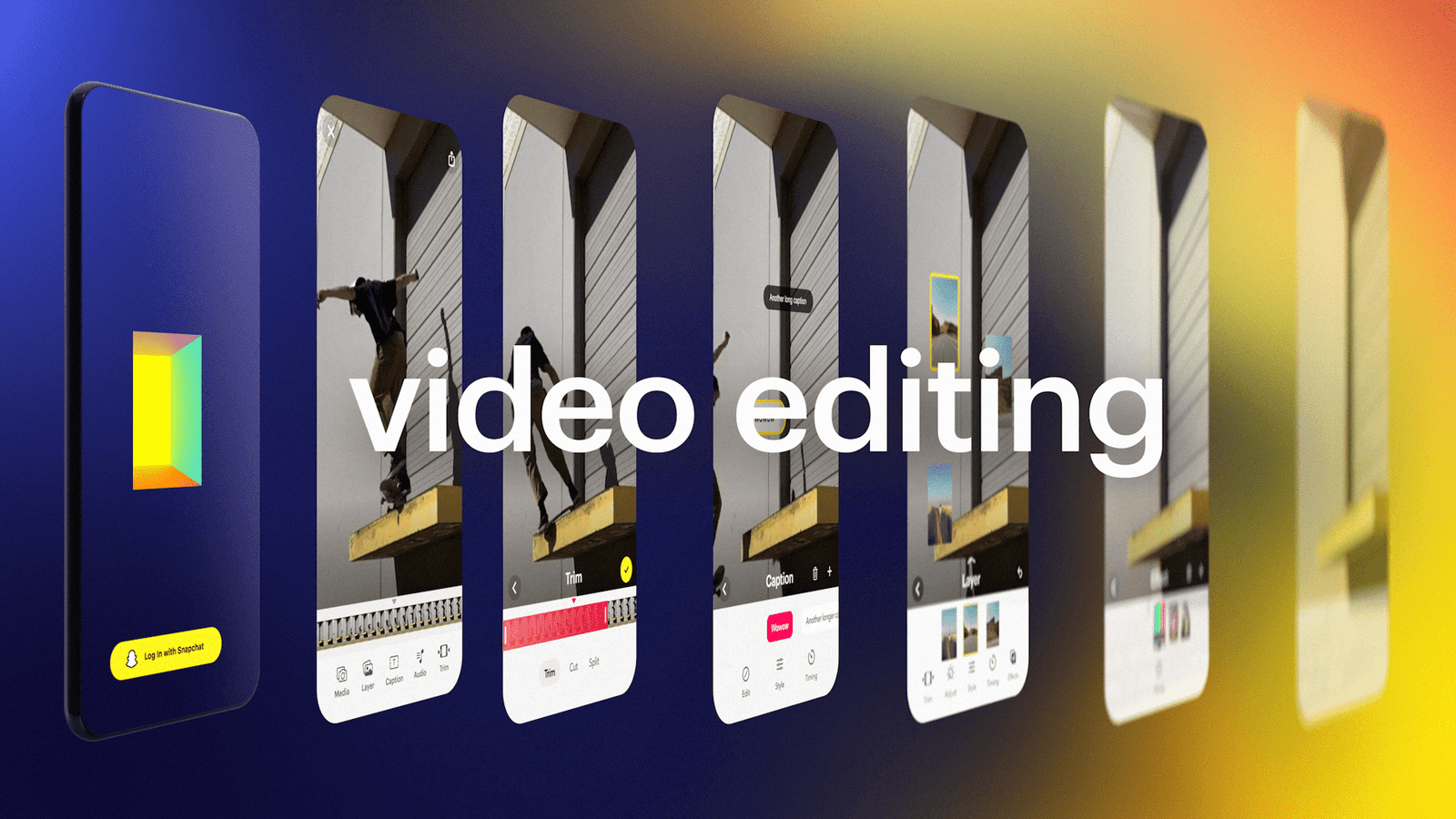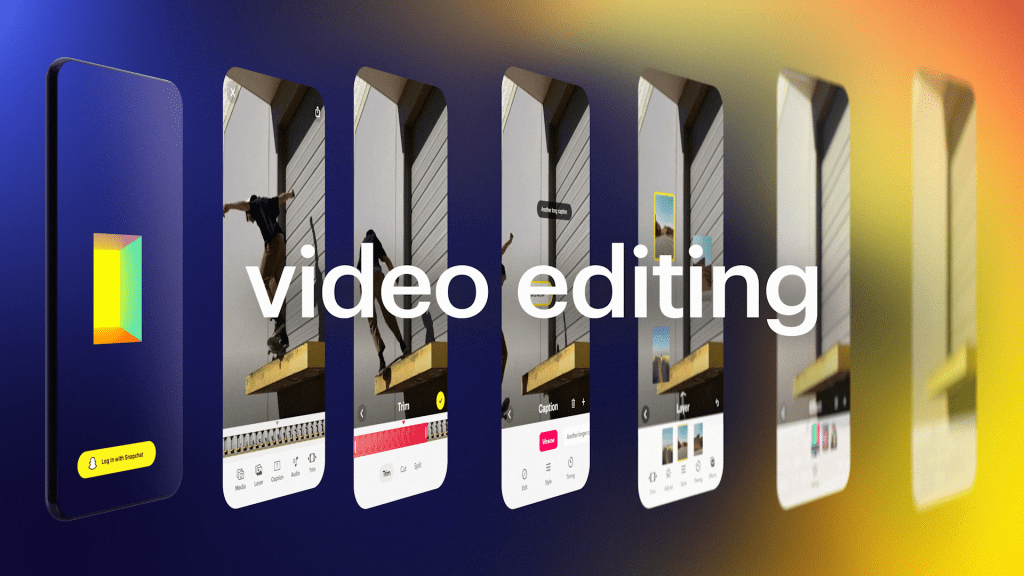 Today, Snap is updating Lens Studio with advanced tools that empower creators to build even more robust, innovative Lenses across gaming, education, shopping, and more and refine them over time.
Lens Studio now features Connected Lenses, which lets friends interact in real-time, whether located in the same room or across the world.
Snap and the LEGO Group have created the first Connected Lens, so starting today, friends can collaboratively build with LEGO bricks on Snapchat.
In addition, Lens Studio now offers 3D Body Mesh, Cloth Simulation, and a Visual Effects Editor, which make AR look and move more realistically than ever before. SnapML enables creators to import their custom ML models that analyze and generate audio, so Lenses can respond to sound.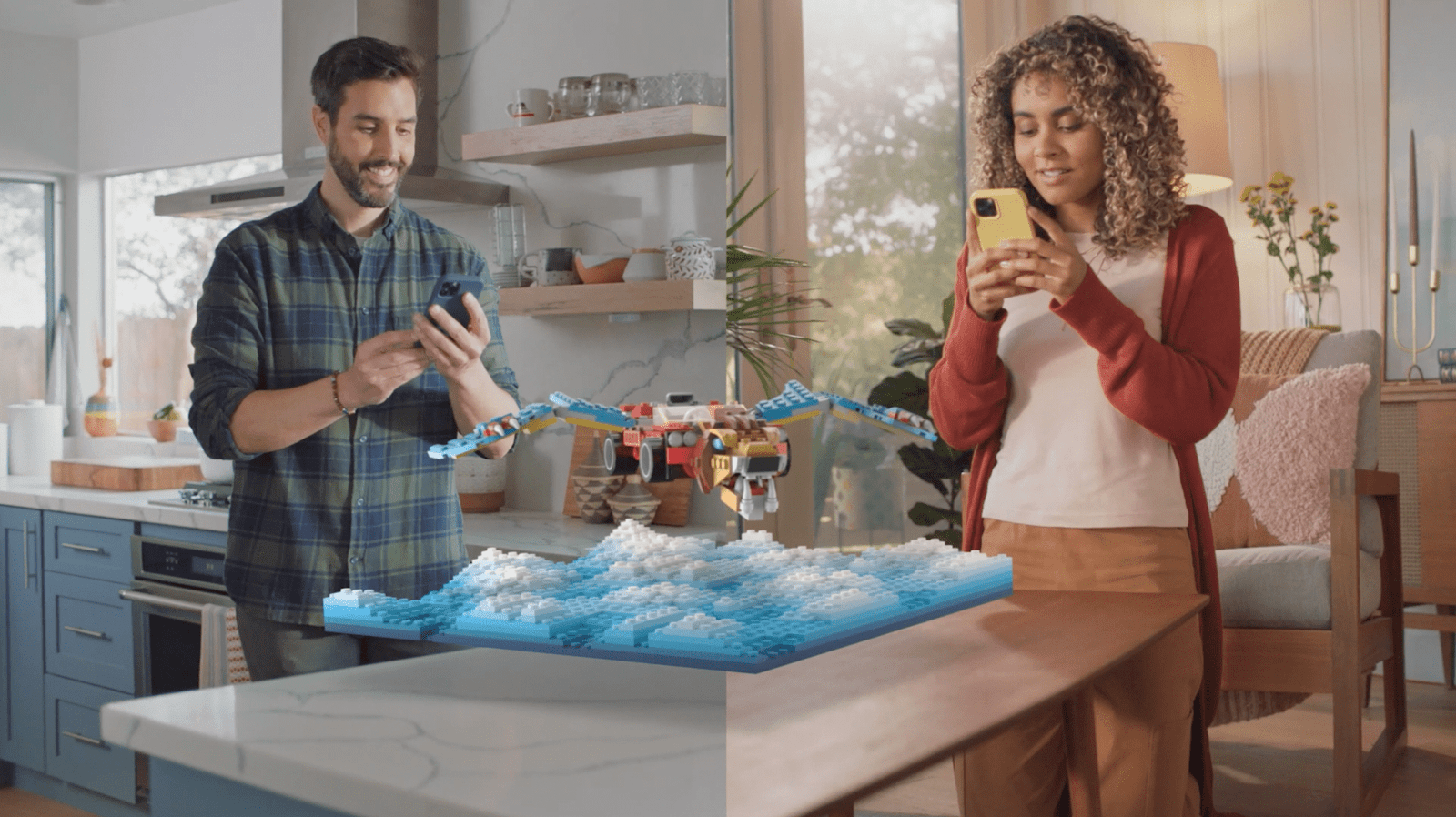 Visual classification brings the power of Scan to Lens Studio, allowing creators to build Lenses that understand more than 500 categories of objects. As Lenses become more advanced, new Lens Analytics gives creators the information they need to build even more engaging and retentive experiences.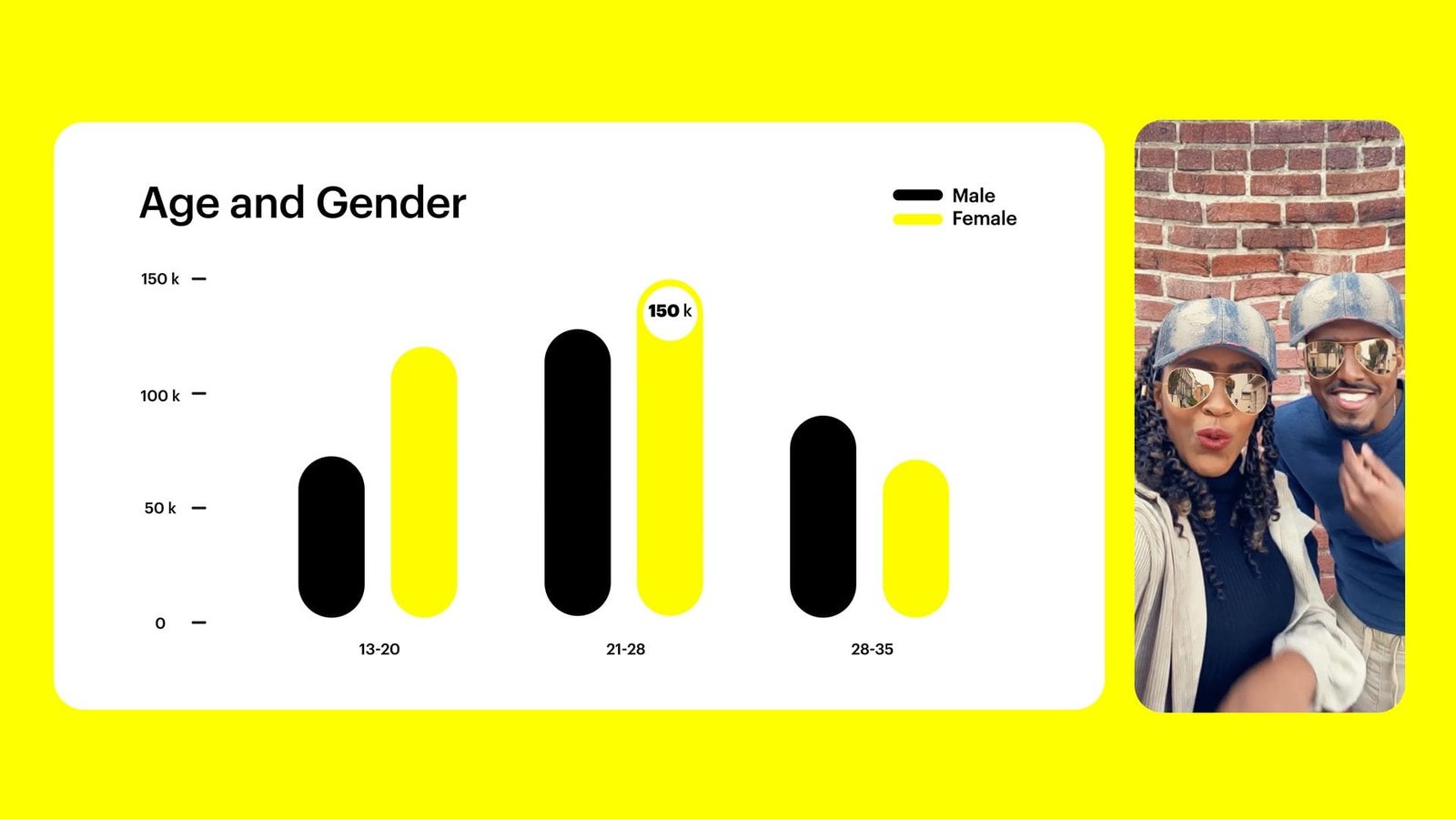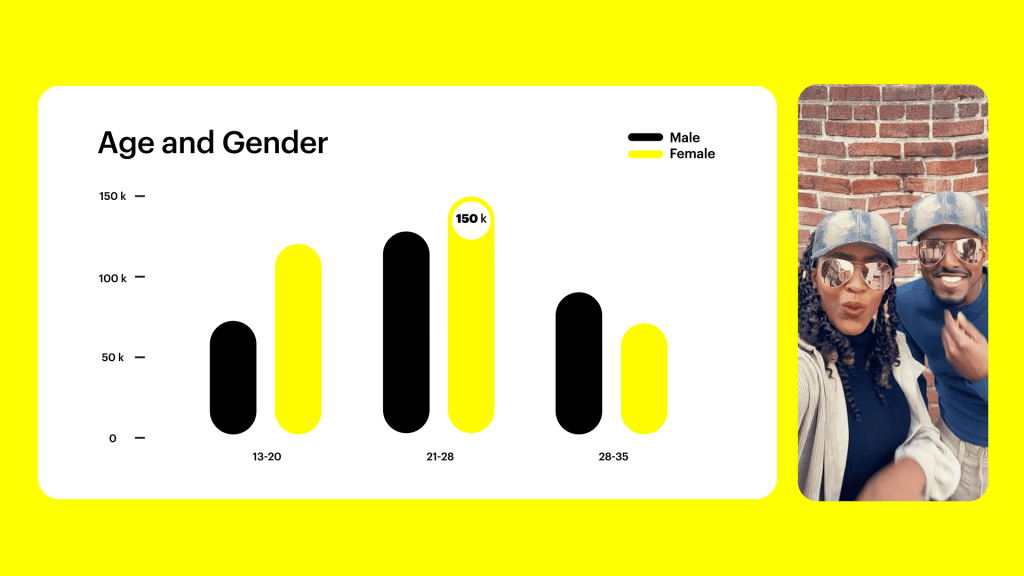 Anonymous and aggregated data offer detailed insights to help creators learn from their audiences and build better Lenses while protecting privacy.
Visit lensstudio.snapchat.com to download and create with Lens Studio.
AR Try-On and Business Solutions
Snap introduces new AR try-on experiences with fashion partners, bringing Snapchatters together with the businesses they care about through the Snapchat camera.
FARFETCH provides an immersive shopping experience using 3D Body Mesh and voice-enabled controls, letting Snapchatters now say what items they're looking to browse and try on in AR. Prada is tapping into new gesture recognition capabilities that let shoppers signal to the camera when they want to try another item.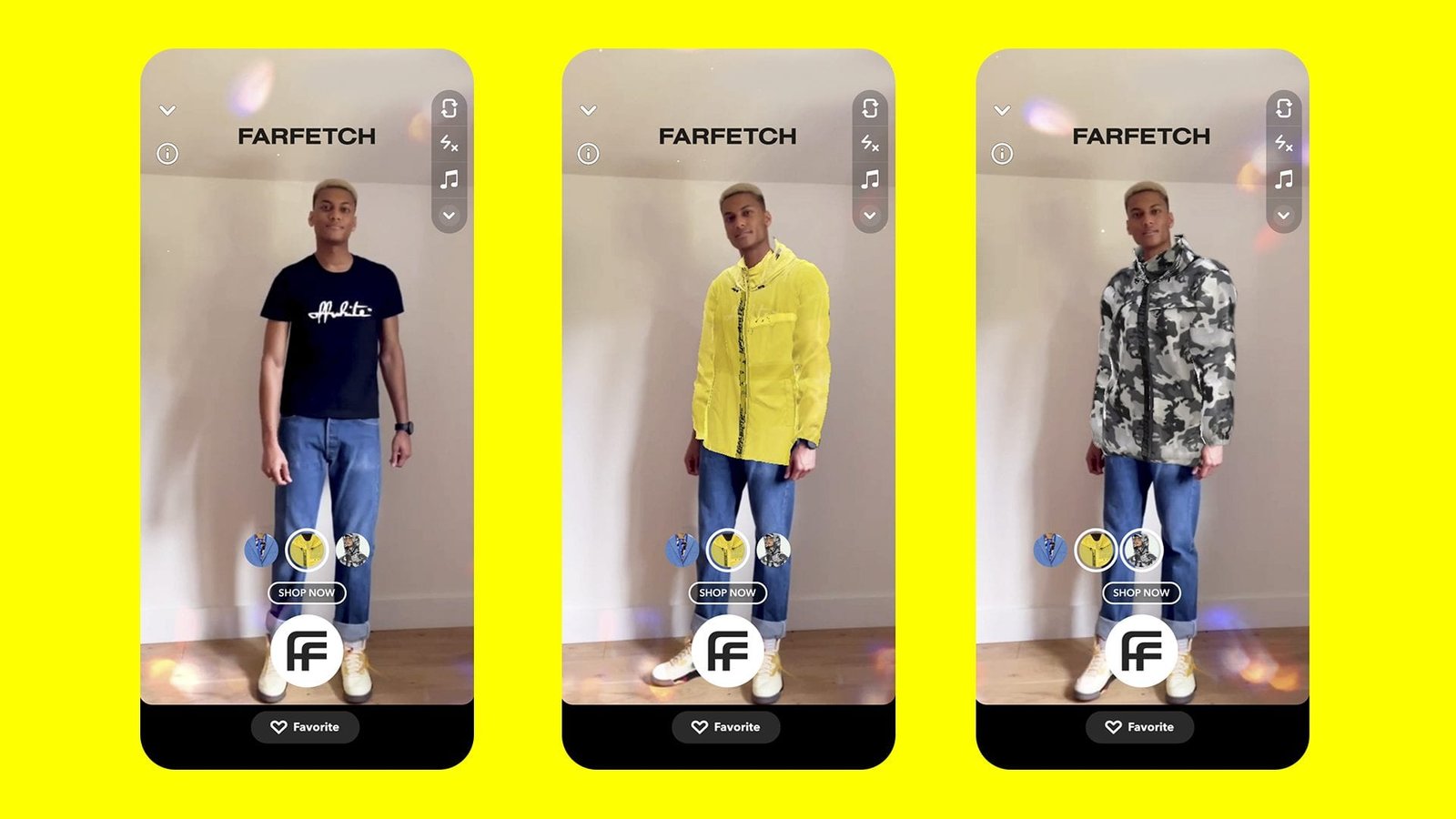 Brands and businesses can drive valuable, scalable solutions through the Snapchat camera. Snap introduces API-enabled Lenses, allowing businesses to tap into dynamic, automatic ways to feature real-time content in AR.
Through Snap's partnership with Perfect Corp, The Estée Lauder Companies will be among the first to leverage Snap's AR Shopping platform tools. By integrating their product catalog through Snap's API in Business Manager, brands like M·A·C Cosmetics can build Lenses from new AR Shopping templates and publish them to Snapchat, based on real-time product inventory.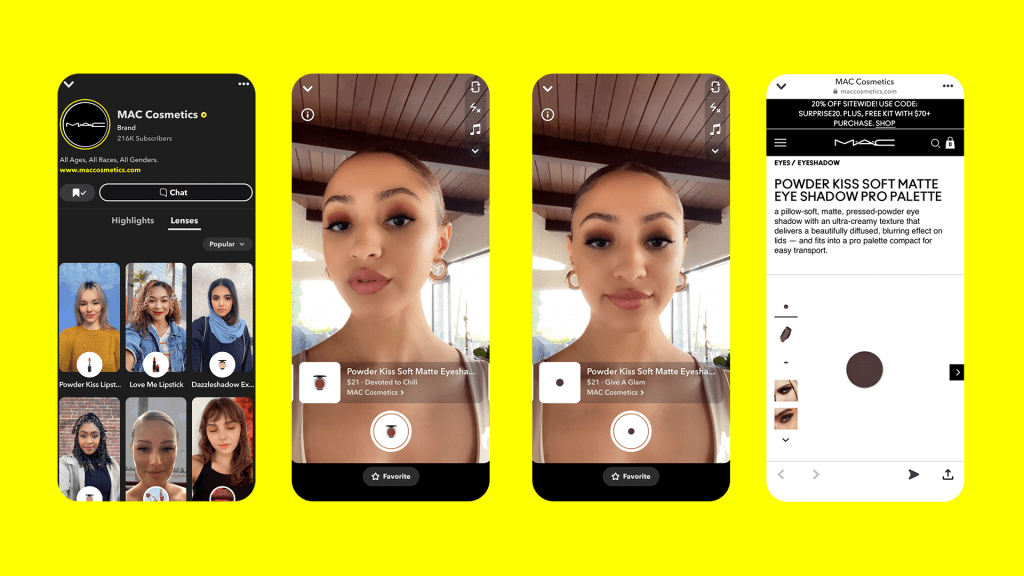 In addition to API-enabled shopping Lenses, Snap is also working with select partners to bring real-time content into Lenses, allowing Snaps to capture the moment better.
Starting today, Major League Baseball brings stats from live games right into Lenses.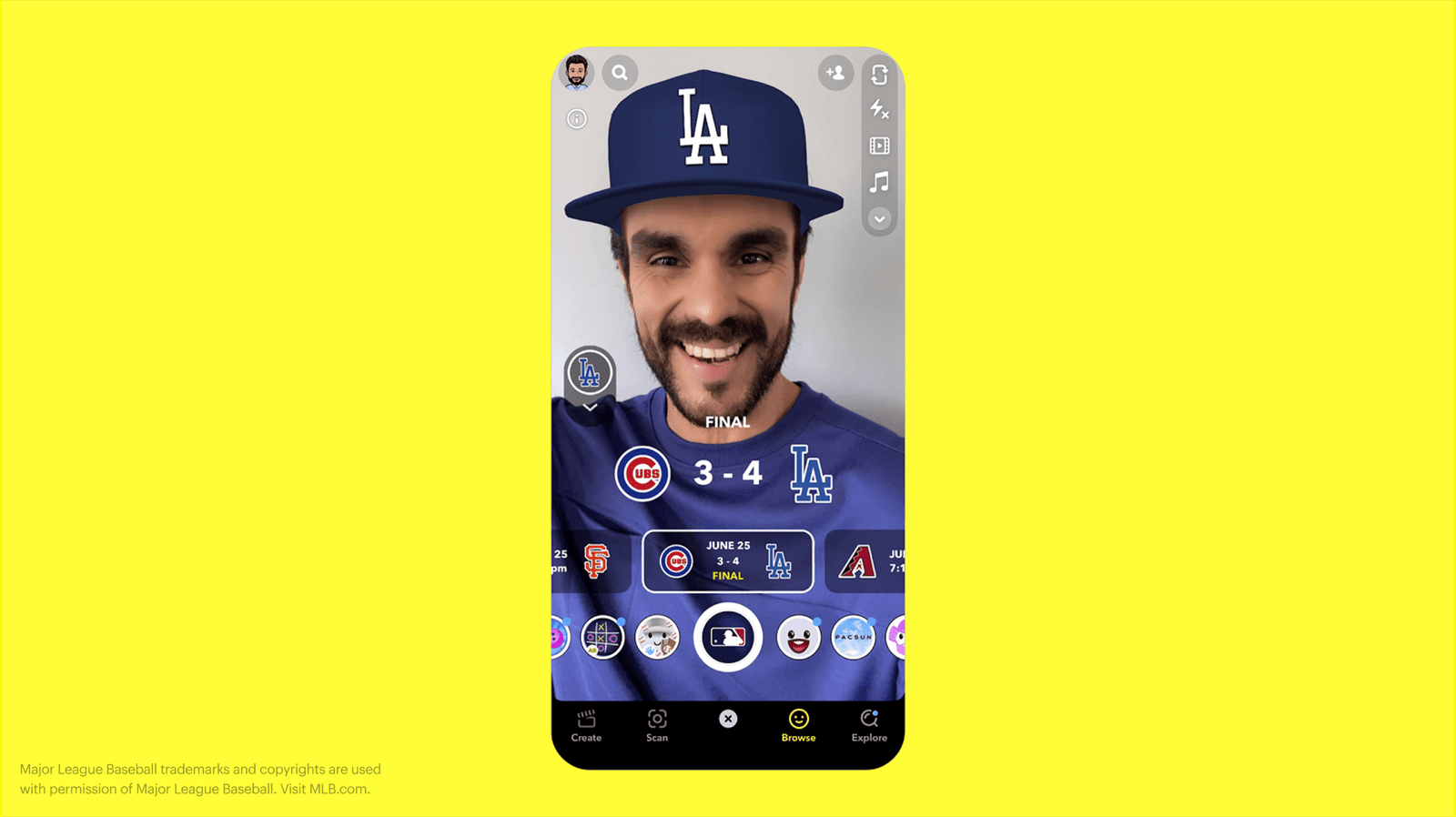 Through Public Profiles for Businesses, brands can establish a permanent presence on Snapchat to showcase their Lenses, Highlights, and Stories. Public Profiles also let businesses enable browsing, try-on, and buying through Shops, turning Snapchat into a new point of sale.
A new Creator Marketplace connects businesses with creators to build AR experiences, helping businesses elevate their presence on Snapchat by leveraging the expertise of the Lens Creator community.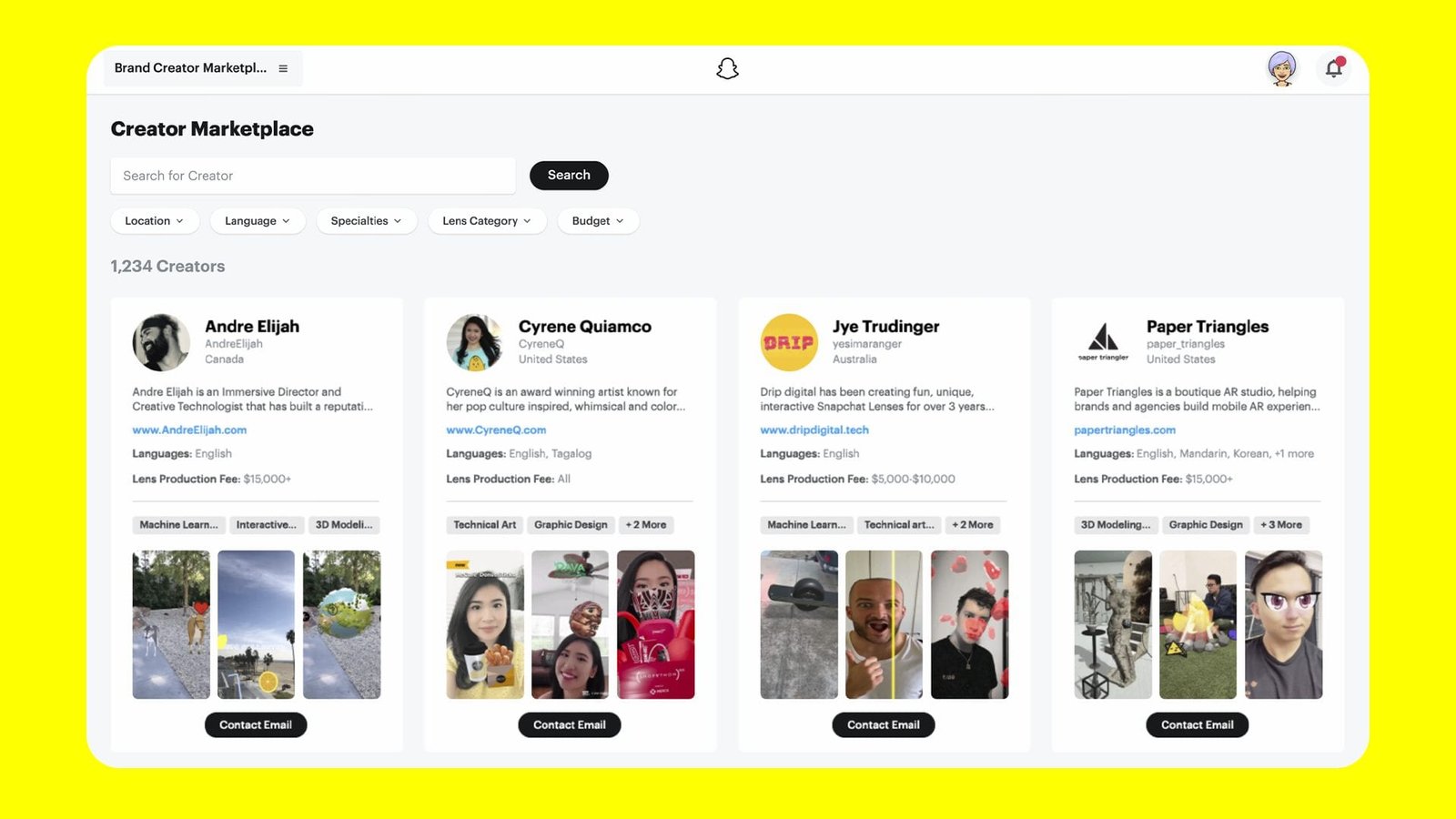 Businesses and creators can get started at ar.snap.com.
About the next generation of Spectacles, Snap's first pair of display glasses designed for creators to overlay their Lenses directly onto the world:
Spectacles are the next step in Snap's journey to reinvent the camera. Over time, Snap's innovations across camera hardware and software technology have evolved to help Snapchatters express themselves, communicate with friends, and learn about the world.
Each generation of Spectacles has served as a building block in our journey with the creator community. Now the new Spectacles bring imagination to life naturally—with our eyes looking out at the world in front of us.
Not for sale, Spectacles enable augmented reality creators to discover new ways to fuse creativity and utility through immersive experiences built-in Lens Studio.
Features
Designed from a human-centric approach, new Spectacles tap into the senses of sight, touch, and sound to bring Lenses to life:
Dual 3D waveguide displays and a 26.3-degree diagonal field of view overlay immersive AR Lenses on the world before your eyes
The new Snap Spatial Engine leverages six degrees of freedom and hand, marker, and surface tracking to realistically ground Lenses in the physical world
15-millisecond motion to photon latency allows Lenses to react quickly and appear accurately within the field of view
A dynamically adjusting display shines up to 2000 Nits of brightness for full image quality while exploring AR indoors or outside
2 RGB cameras, four built-in microphones, two stereo speakers, and built-in touchpad controls offer a multi-sensorial experience that orients technology around humanity
At 134 grams, Spectacles let creators bring Snap's world of AR anywhere for approximately 30 minutes per charge
Spectacles leverage the high-quality Qualcomm Snapdragon XR1 Platform to unlock maximum processing power within the lightweight, and cordless sunglasses form factor.
Functionality
Spectacles are fully integrated with Lens Studio, Snap's powerful desktop application designed for augmented reality creators and developers to build and distribute Lenses across Snap's AR platform.
Spectacles Creators
Snap has offered new Spectacles to a select group of global creators to realize their visions overlaid on the world and push the boundaries of augmented reality.
Through Spectacles and Lens Studio, the creators brought their imaginations to life, with the world as their canvas:
Don Allen Stevenson III | XR Developer | Vibe Quest AR
Lauren Cason | Creative Technologist | Taos, Caldera, and Anita
Kat V. Harris | Technical Designer | Dance Helper
Zach Lieberman | Artist | Poem World (with Shantell Martin)
Matthew Hallberg | AR Developer | SketchFlow
Clay Weishaar | AR Creator | Metascapes
Leighton McDonald | VR/AR Creator | BlackSoul Gallery
Augmented reality creators can apply to experiment with Spectacles by visiting http://spectacles.com/creators.
About the new partnerships and developer products across its Snap Kit, Games, Minis, and Bitmoji platforms:
Through Snap's developer platform, partners can leverage Snap's technology around Login, Stories, Bitmoji, the Snapchat Camera, Minis, and Games to enhance their products, extend their reach, and grow their businesses.
More than 250,000 developers are registered with Snap Kit, and Snapchatters share partners' content into the Snapchat Camera nearly 600 Million times per month.
In just two years, more than 200M Snapchatters have played with Games and Minis.
Map Layers
Snap Map helps Snapchatters connect to their closest friends, find familiar places and discover new ones, and explore local AR experiences through markers on the map.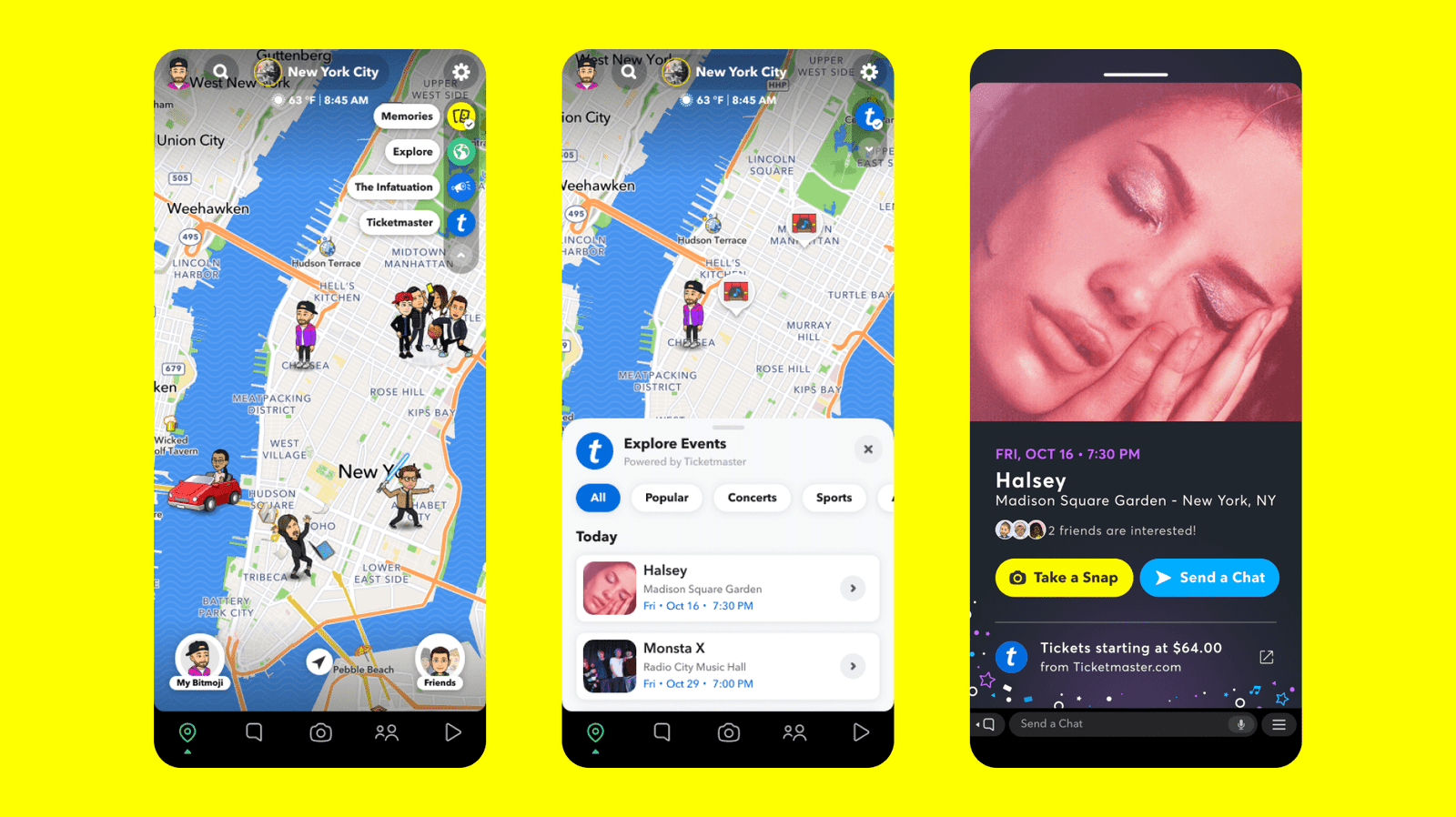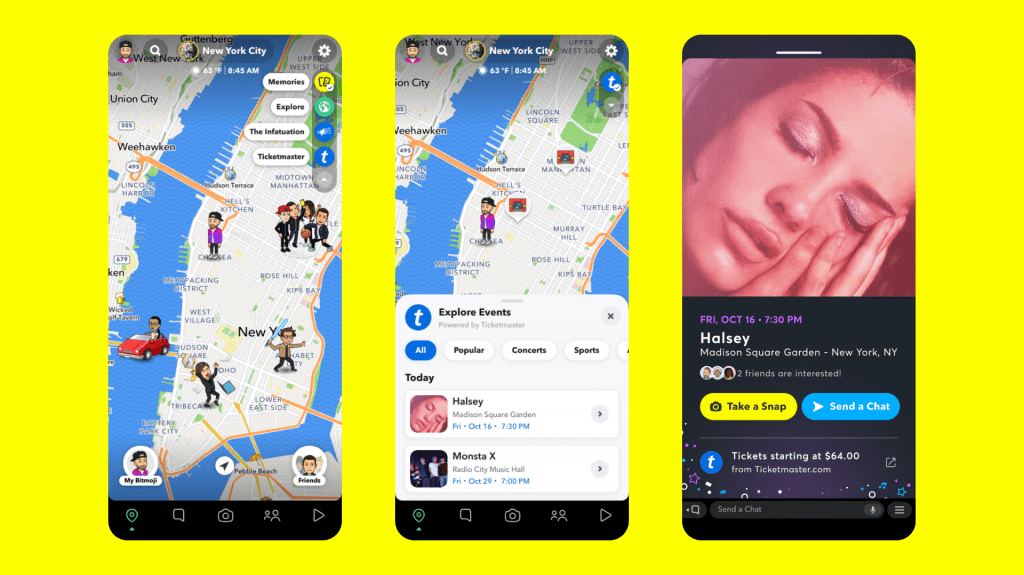 More than 250M Snapchatters are using the Map every month, and there are more than 30 million businesses on the Map.
Today, Snap announced Map Layers, a new feature to find specialized experiences from select partners and Snap, right on top of Snap Map.
The Infatuation's Layer overlays Infatuation-approved restaurants, and the Ticketmaster Layer displays which concerts are coming up and who's playing at venues nearby.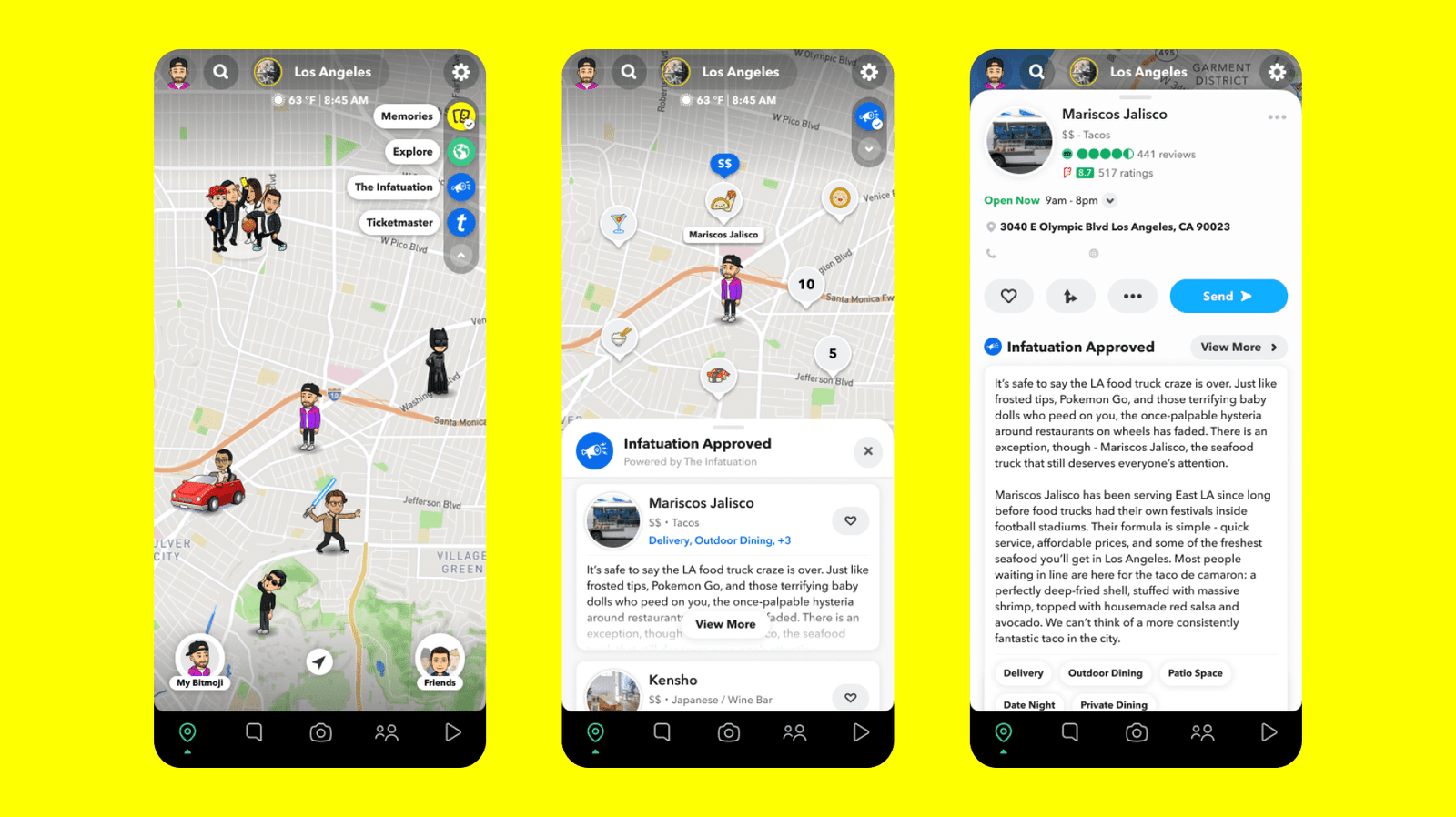 The Ticketmaster Layer will launch Snapchatters directly into the new Ticketmaster Mini to buy tickets to the show.
Snap's Layer, Memories, will show Snapchatters' Memories where they took place on the Map to relive moments and share with their friends. All these Map Layers will roll out in the coming months.
Snap Kit
Introduced at Snap Partner Summit 2020, Snap Kit's Camera Kit makes it possible to bring the intelligence and power of the Snapchat Camera to partner apps for an added layer of engagement.
This fall, in celebration of the Walt Disney World® Resort's 50th anniversary, Snap is collaborating with Disney PhotoPass® Service to bring Snap's Camera technology to Walt Disney World Resort through Camera Kit.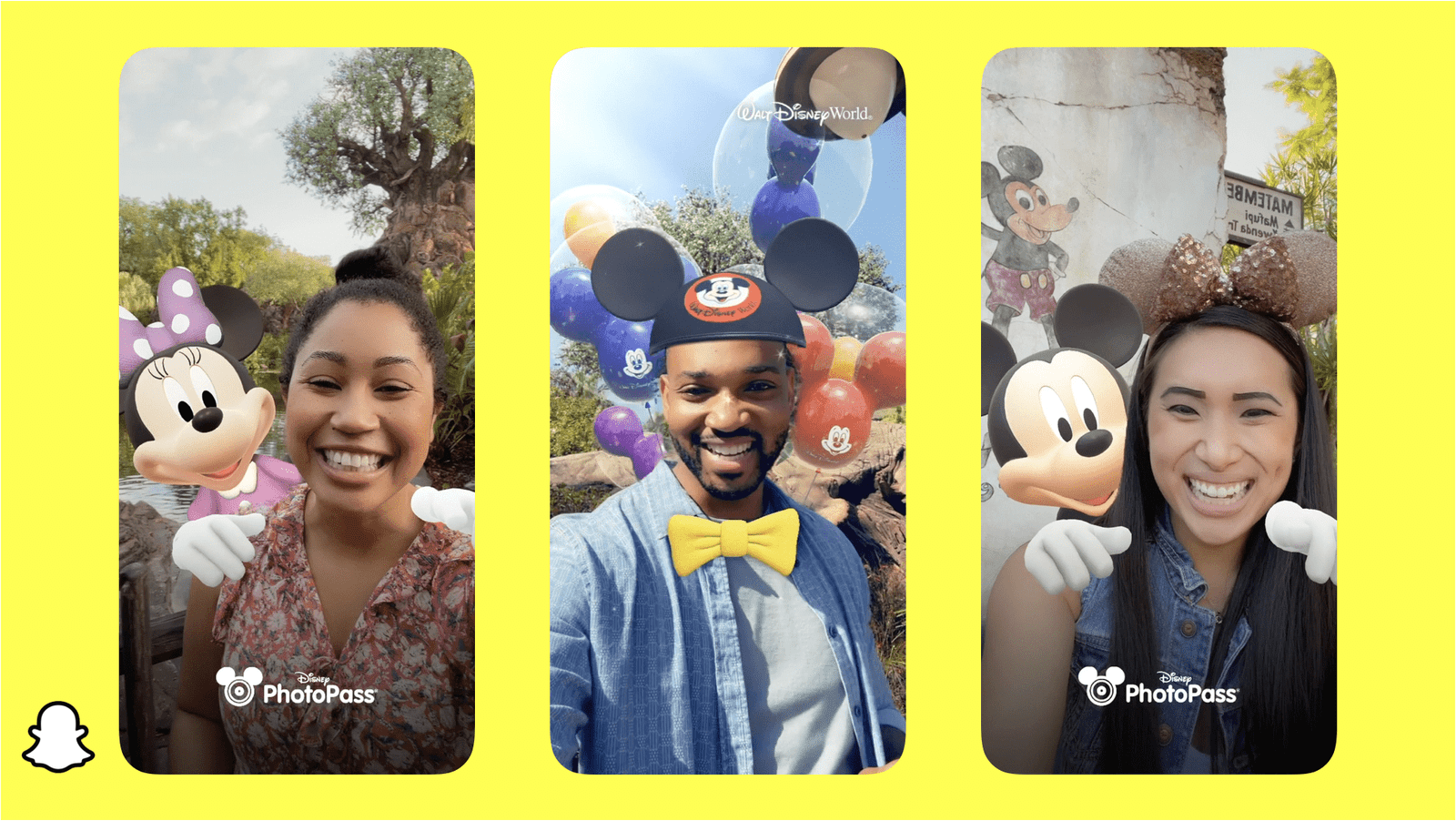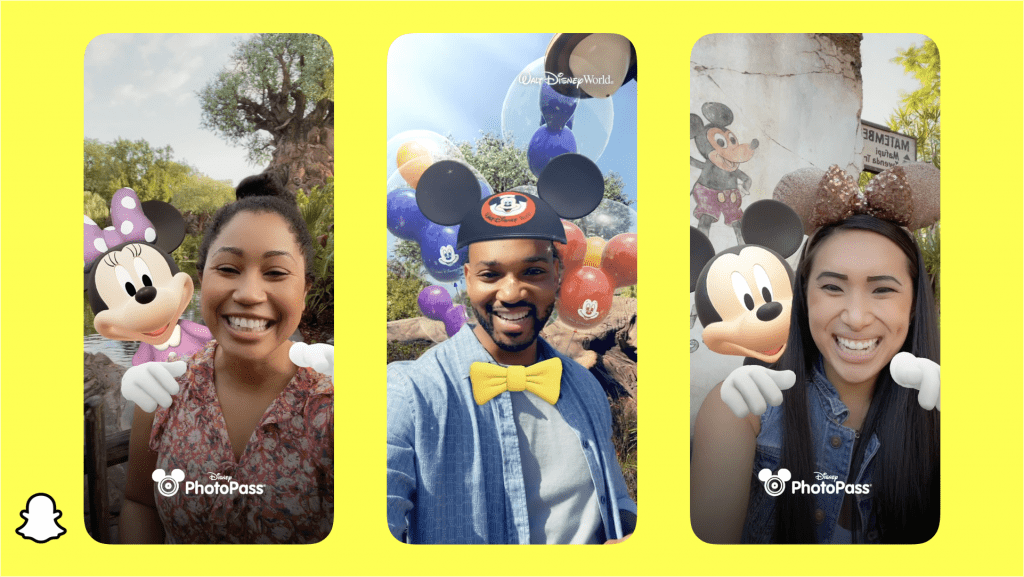 Using the My Disney Experience app, guests will transform Cinderella Castle with augmented reality or add AR to the photos and videos they capture in the app.
Starting today, fans can get an early preview on Snapchat, with new Mickey Mouse and Minnie Mouse Lenses available in the U.S. for a limited time and exclusive to Walt Disney World Resort guests beginning next month.
Launching today, Bumble users can send video notes and use Snapchat Lenses to personalize the virtual dating experience.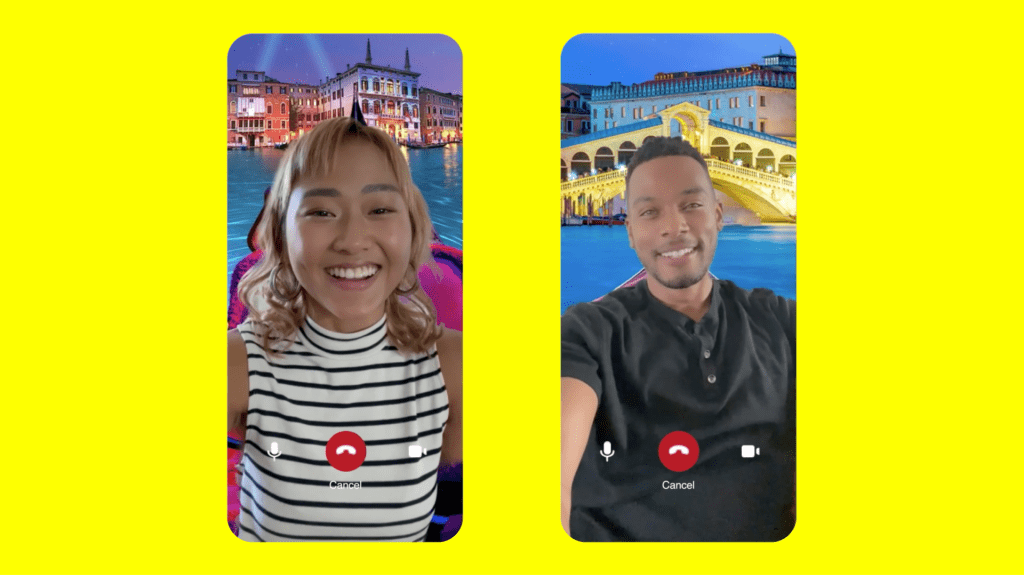 Later this year, Bumble is also integrating a new Snap Kit product, Sticker Kit, to bring Bitmoji, Stickers, and Gifs to their platform. Sticker Kit offers developers one convenient interface to integrate Snap's creative tools into their app experiences.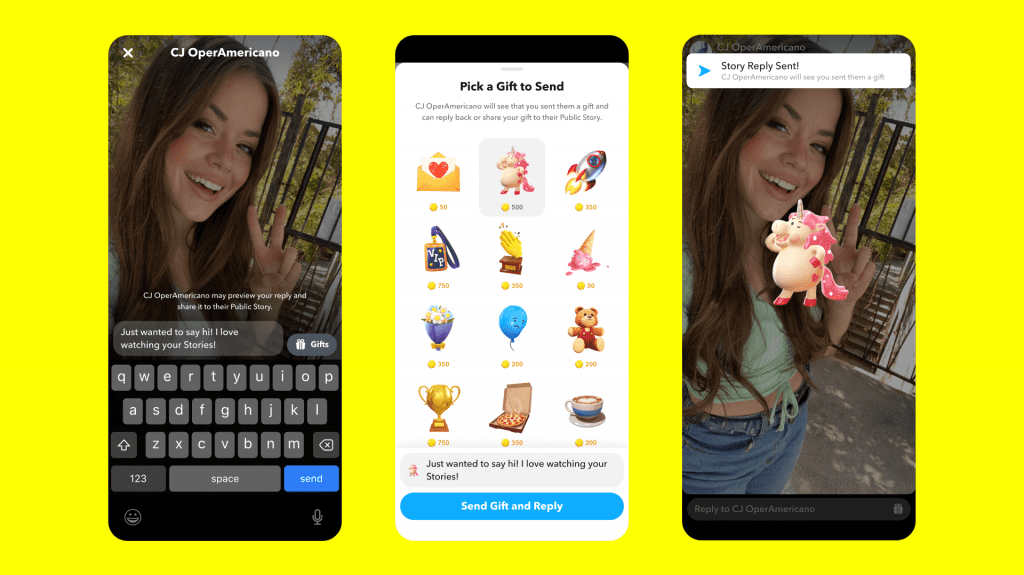 Games and Minis
The Games and Minis platform provides developers the opportunity to create games and shared experiences for Snapchat's global community. Rather than build two separate apps for Android and iOS, partners can make one Game or Mini that launches instantly in Snapchat with no installation required and earn revenue through Snap Ads, Snap Tokens, or by offering their goods for purchase.
Soon, Poshmark is launching a Mini where Snapchatters can join real-time shopping events with their Snapchat friends, pick their favorites, and checkout, all without leaving Snapchat.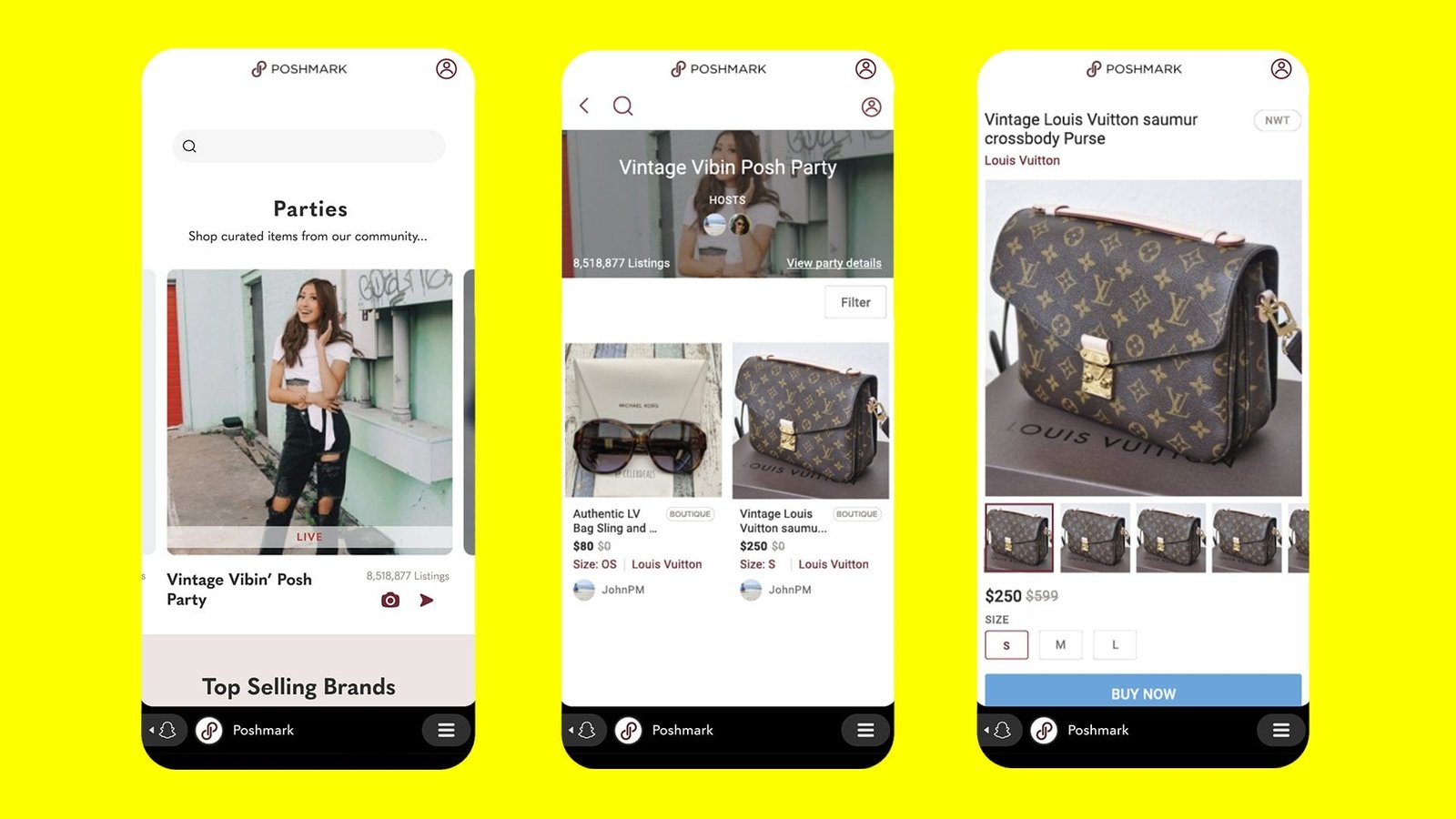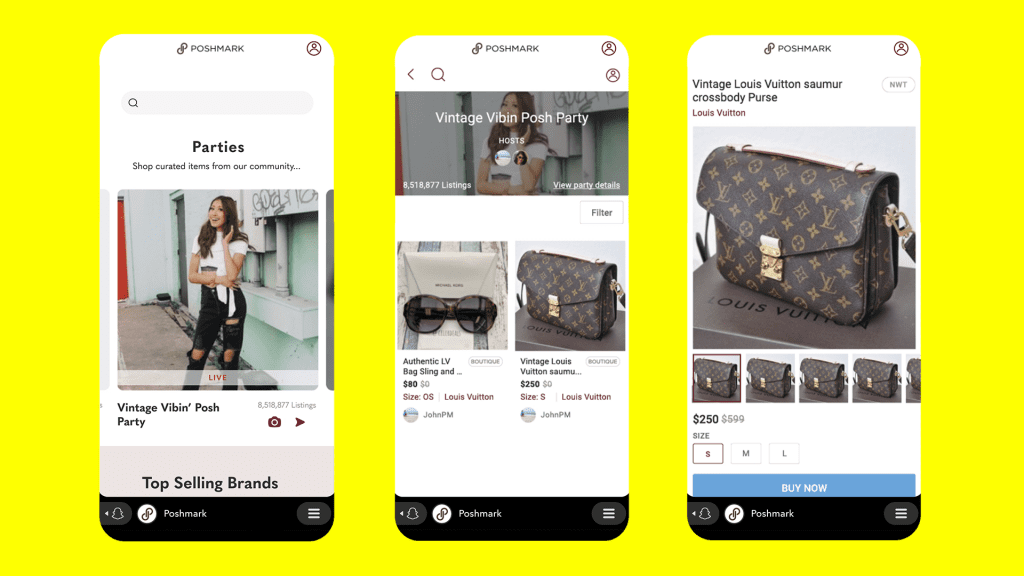 With the new Ticketmaster Mini, rolling out later this year, Snapchatters can swipe right or left on different artists playing around the world to connect with Snapchat friends who want to see the same show.
Voodoo, an existing Snap Games partner, is bringing five additional titles to Snapchat this year. The game publisher's first Snap Game, Aquapark.io: Multiplayer Edition, has reached nearly 45 million players since launching last fall.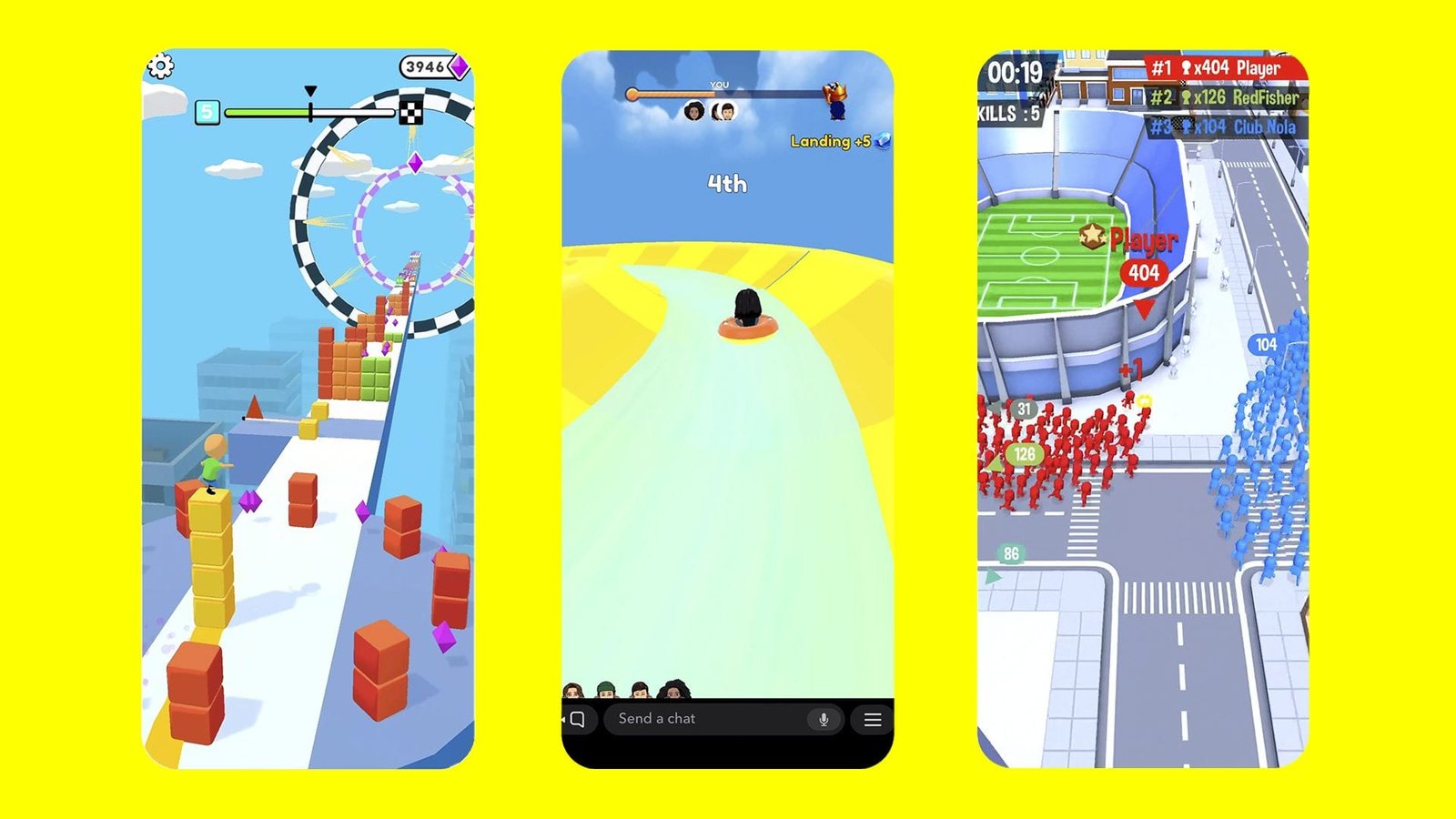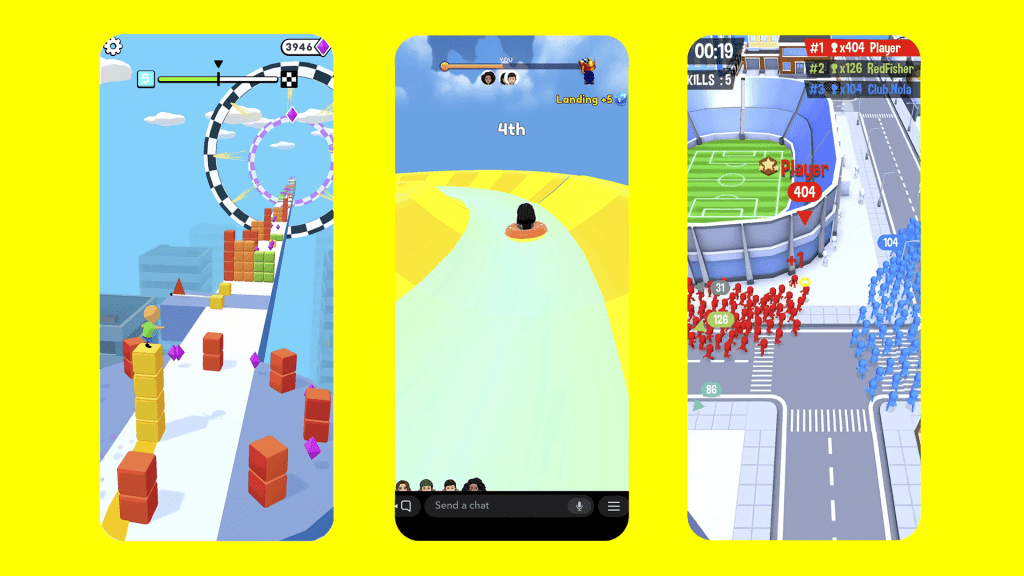 Today, you can find more than 30 Games that developers have built for Snapchat.
Soon, Games and Minis can be accessed by swiping down on the Snapchat Camera. Snapchatters can pin and organize their favorites and also see a feed of timely updates.
This new destination makes Games and Minis easier to discover, quicker to access.
Bitmoji
Last year, Snap launched Bitmoji for Games to make it easy for developers to deepen engagement and customization for their players cross-platform.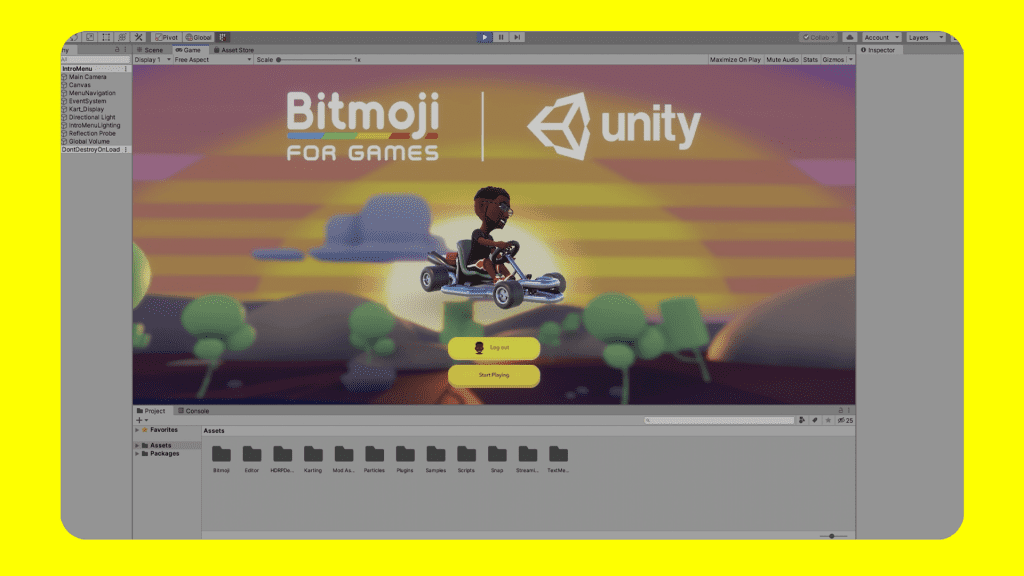 Beginning today, game developers can bring Bitmoji into their mobile, PC, and console games, right through the Unity platform.
For more information on integrating with Snap's developer platform, visit https://developer.snap.com.