Throughout the COVID-19 crisis, we have seen numerous people come together on the Facebook apps to do good.
Throughout the Middle East and North Africa (MENA) region, people have shown several acts of kindness, charities, funds, and donations to support the less fortunate, and local communities offering support where it's needed.
And this act of giving continues in Ramadan. Despite the challenges presented by COVID-19, Ramadan in MENA remains a time for reflection, connection, and sharing. Facebook Inc. is marking the Holy Month with a global campaign called the #MonthofGood that aims to explore, inspire and express good across its family of apps in a celebration of charity, collaboration, and community. 
As part of this initiative, here are examples of small Middle-Eastern businesses that are coming together to inspire millions to do good and express solidarity.
In Egypt:
The Doodle Factory is an Egyptian brand that aims to meet children's medical, education and shelter needs by using their drawings to design a wide range of products. This Ramadan, proceeds from their sale will help fund building the new Magdi Yacoub heart center in Cairo.
For more information, visit HERE.
Breadfast is a Cairo-based startup that delivers fresh bakeries to customers in different neighborhoods of Cairo. This Ramadan, partner with the Ahl Masr Foundation and ddonates5% of every oriental desserts order. Also, for any box of kahk ordered along with a donation box to the Egyptian Food Bank, Breakfast will match it with one donated to the Egyptian Food Bank at half price.
For more information, visit HERE.
In the UAE: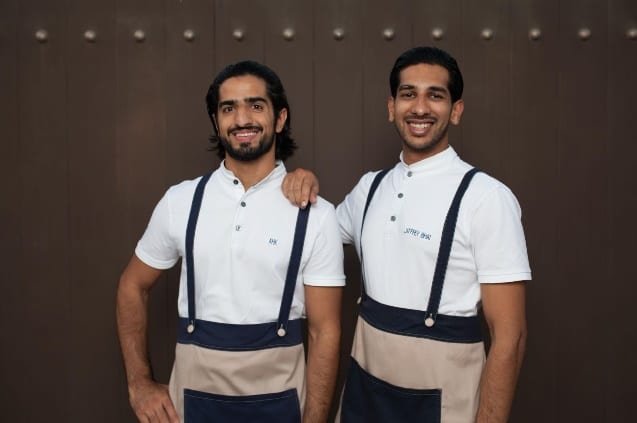 Providing a live authentic street experience in an urban setting, Project Chaiwala is a cafe in Dubai most popular with the tea lovers of the city. Launched by Dubai-based Justin Joseph and Ahmed Kazim for their love of the piping hot cup of 'karak chai,' Project Chaiwala has been using social media platforms such as Facebook and Instagram to flourish their business. As part of their Ramadan campaign, they offer a free chai for every delivery rider who picks up orders from their branches during Iftar time.
For more information, visit HERE.
Mamalu Kitchen is a cookery studio in Dubai, founded by Lama Jammal Houssami who was inspired by her three boys and the need to help fellow mums and families simplify their day-to-day lives, having to worry about feeding their family fuss-free healthy food.
Mamalu Kitchen is creating a cooking movement under the slogan #feedingfamilies. By engaging every single member of the household/family and various community members to be involved and empowered by cooking, Mamalu Kitchen is enabling a lifestyle change in the region. This Ramadan, they are holding various Arabic cooking classes and taking part in sustainability partnerships to support local farming as well as a 'no food wastage' mission.
For more information, visit their page HERE
In Jordan:
Jordan-based education technology (ed-tech) startup Abwaab has teamed with LA-based foundation – Children of War Foundation to help refugee adolescence continue their education at their own pace regardless of their circumstances. In partnership with Facebook, Abwaab held a fundraiser to support a student's education for one full year by providing them with a tablet, internet access for one full year, and Abwaab's online learning platform.
So far, they have already provided 117 students with the bundle. The initiative has been extended during the holy month of Ramadan to support both refugees and locals who struggle to gain access to formal education.
To learn about different donating options, visit HERE
In Morocco:
La Buvette du Maroc is a new concept of fast food in Morocco that provides business employees and school/university students with a varied and balanced lunch solution through home-made cuisine made from fresh, local and seasonal products. This Ramadan offers a 'Ftour Solidaire box' that customers can distribute to people in need and those who cannot afford a proper meal.
For more information, visit HERE
It is a chocolate factory based in Casablanca in Morocco. This Ramadan will distribute chocolates to various orphanages and children NGOs in and around the city to bring smiles to kids' faces.
For more information, visit HERE.
In Tunisia: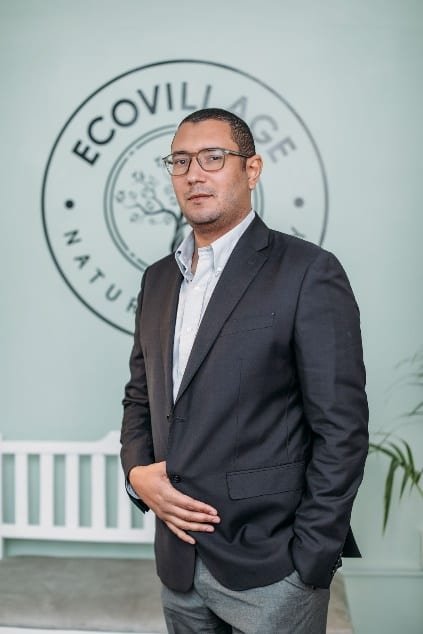 (Hassen Kaabachi, Founder of "Eco Village")
Eco Village is a beauty products supplier based in Tunisia specializing in natural cosmetics, offering a wide choice of products ranging from face care to body care. This Ramadan, Eco Village Natural Beauty, known for being generous, close, and committed, offers 1.5 DT to ARIJ Association for each special bag sold.
For more information, visit HERE.
To find out more about Facebook's SMB campaign #LoveLocal, the available Facebook grants program, courses, and webinars, please visit: https://www.facebook.com/business/boost/events.