Last Ramadan, Salma Abu Deif was the talk of the town with her role in Rag'een ya Hawa, and this Ramadan, she's set to take on a brand new role in the upcoming series, Al-Maddah 3. 
Al-Maddah 3: A New Challenge for Salma
For the first time ever, Salma will be portraying a woman from Upper Egypt, a departure from the roles she has played in the past.
The series revolves around smugglers who transport illegal goods across the borders of Egypt and Sudan.
To prepare for the role, Salma spent time researching the culture and traditions of Upper Egypt, as well as learning the local dialect.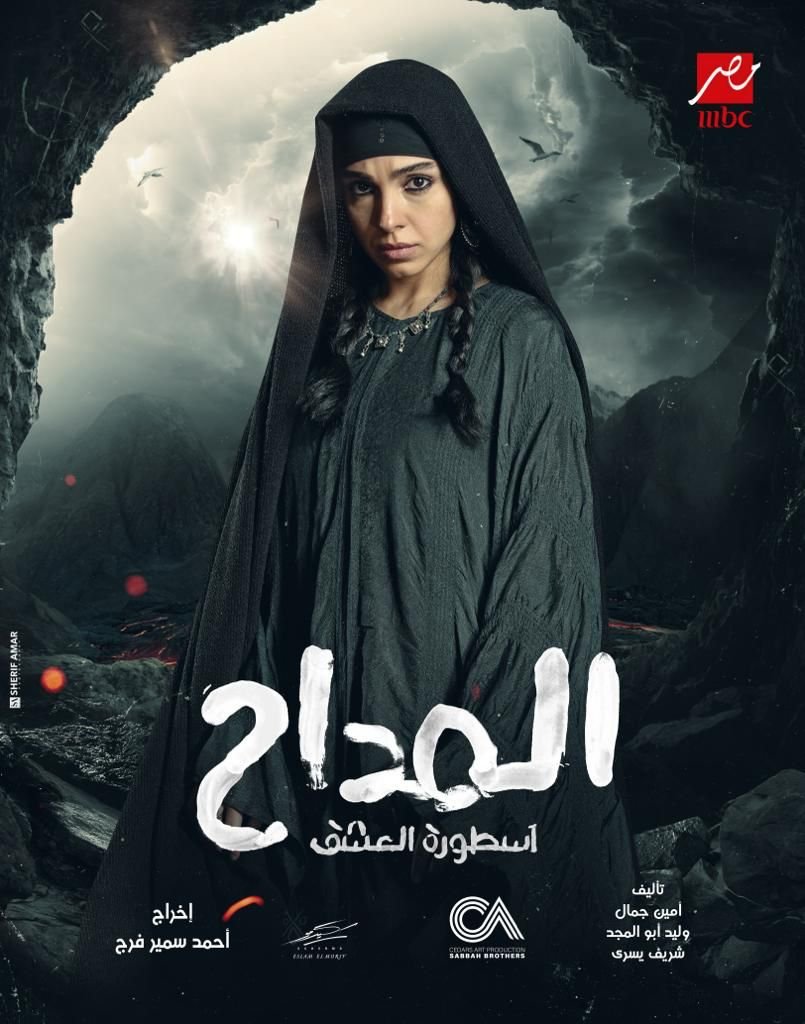 Salma expressed her excitement about playing this unique role in a chat to us at El-Shai, stating,
"I am thrilled to be playing the role of a woman from Upper Egypt in Al-Maddah 3. It is a challenging role, but I am confident that I can bring this character to life and portray her in a way that will resonate with audiences."
The anticipation for Al-Maddah 3 is high, and fans eagerly await its premiere during the Ramadan 2023 season on MBC Masr and Shahid VIP.
Salma Abu Deif is joined by a star-studded cast, including Hamada Helal, Heba Magdy, Khaled Zaki, Mohamed Reyad, Khaled Sarhan, Donia Abdel Aziz, Lucy, Yousra Elloozy, and Rania Farid Shawky. The series is written by Amin Gamal, Waleed Abu El Magd, and Sherif Yousry and directed by Ahmed Samir.
But that's only part of what Salma has in store for her fans this Ramadan. She's also set to star in another drama, Risalat El-Emam, which will air on CBC channel and Watchit platform.
The series boasts an impressive cast, including Khaled El Nabawy, Arwa Gouda, Nidal El Shaf'y, Khaled Anwer, Walid Fawwaz, Gihan Khalil, Hamza El Eily, and Ahmed Al Rafeay. Directed by Laith Hijo, Risalat El-Emam is written by a writing workshop under Mohamed Hesham Obayya.
She's also set to star alongside Ghada Abdel Razek in an upcoming episode of Hadath Belfe'l series entitled "Taht El Hezam."
In addition, she'll also be appearing in Ma Byn Al Sutoor, a 30-episode series that stars Saba Mubarak, Ahmed Fahmy, and Mohammad Alaa Jamaica. The series will be aired soon on Shahid VIP.
Who is Salma Abu Deif?
Salma Abu Deif is an Egyptian actress and model known for her work in both television and film. She first caught the eye of audiences with her roles in TV series such as La Tutafi' Alshams by director Mohammad Shaker Khodeir and Halawt Al Dunia by director Hussien El Menbawy.
Since then, she has appeared in numerous popular television dramas and films, earning critical acclaim for her performances.
Her success in TV dramas paved the way for her to star in her first film, Sheikh Jackson, directed by Amr Salama. Her growing popularity landed her the lead role in Ladina Aqwal Okhra TV series alongside the legendary Yusra, as well as in Ela Ana by director Mariam Ahmady, and her role in The Final Scene, which aired exclusively on the Shahid VIP platform.
It's clear that Salma Abu Deif is a force to be reckoned with in the Egyptian entertainment industry, and fans highly anticipate her upcoming projects. We can't wait to see her portray a woman from Upper Egypt in Al-Maddah 3 and continue to showcase her talent in upcoming TV series and films.