From Yellow to Peach to Pink, it's too long a journey for a ribbon. Yeah, a ribbon. So inspiring, right?
A ribbon is a long, narrow strip of material used for decoration. Still, although its beauty, it convinces the world community to use it in different colors as a symbol of awareness and support for other people in various situations.
It looks like the ribbon has a story to tell! More details? Yes, please!
The Beginning of Ribbon
Ribbons take roots from the practices followed in medieval times, when ladies gave knights their token of affection and love. Of course, they used it as a decoration for clothes and gift wrapping, too.
People then began using ribbons as a gesture of support in the 1990s. For example, during the Gulf War, Yellow Ribbons were used as a sign of support to the military.
Later on, people turned it into Red Ribbon to symbolize passion and hope in the fight against AIDS.
The Rise of the pink ribbon
The ribbon then started its journey in breast cancer awareness with the light Peach color by Charlotte Harley, a lovely cancer survivor, who sent thousands of cards with peach ribbons pinned to raise awareness about the lack of government funding for cancer prevention in 1991.
A few months later, the Susan G. Komen Breast Cancer Foundation began adding pink into their campaigns by giving pink visors to women competing in Race for the Cure marathons. They started giving out Pink Ribbons in their NYC race by the end of 1991, just when ribbons were becoming a symbol of support. However, it wasn't the reason it got popular.
In 1992, Self Magazine created an issue called Breast Cancer Awareness Month and partnered with Estée Lauder to create a meaningful ribbon. As a result, Estée Lauder agreed to give out Pink Ribbons to their employees in their branches all over the United States of America.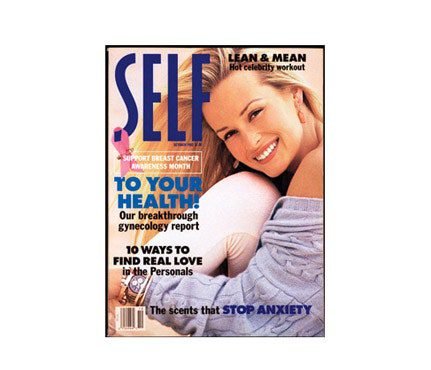 The Companies weren't aware of Charlotte's campaign at the time when they were creating the ribbon. After a concise to give time, the magazine contacted her. However, Charlotte refused to work with them because of commercial issues.
What is the thing in Common?
When creating symbolic ribbons, both companies carefully considered their choices. Finally, they agreed on a shade called "150 Pink". In this year, 1.5M ribbons were given out. Even better, 200K pink ribbon petitions were made to force the White House to invest more in breast cancer research.
And according to researchers, the color Pink represents Life Affirmation, Calmness, Playfulness, Stress Relief, and most importantly, Health Giving.
And that's the story of the ribbon, from Yellow to finally ending with Pink.
In the end, you should know that your contribution to help breast cancer patients matters. Even if it's through buying, wearing, or just posting a Pink Ribbon on your social media!