Drag is the art of cross-dressing where a person dresses as the opposite gender. It doesn't only take the matter of the appearance, but it extends and includes getting dressed in the very personality of the other gender.
Many actors and actresses dressed in drag in Egypt played specific roles and did slay this art.
Do you want to get introduced to some of the best Egyptian drag characters? Let's go!
Ismael Yassin is one of the most genuine actors who did drag in Egypt.
In this beautiful movie, he dressed as Anisa Hanafy to start a long career doing drag in cinema.
Anisa Hanafy is such an iconic character and badass transgender woman.
Ismail Yassin played the character with a lot of nerve and charisma that gave it a unique persona.
This unique persona had its place in our hearts, and we are so grateful for it.
Later on, the government interfered to stop Ismael Yassin's drag career in cinema, and the cinematic syndicate released a statement to forbid any movie with him in drag.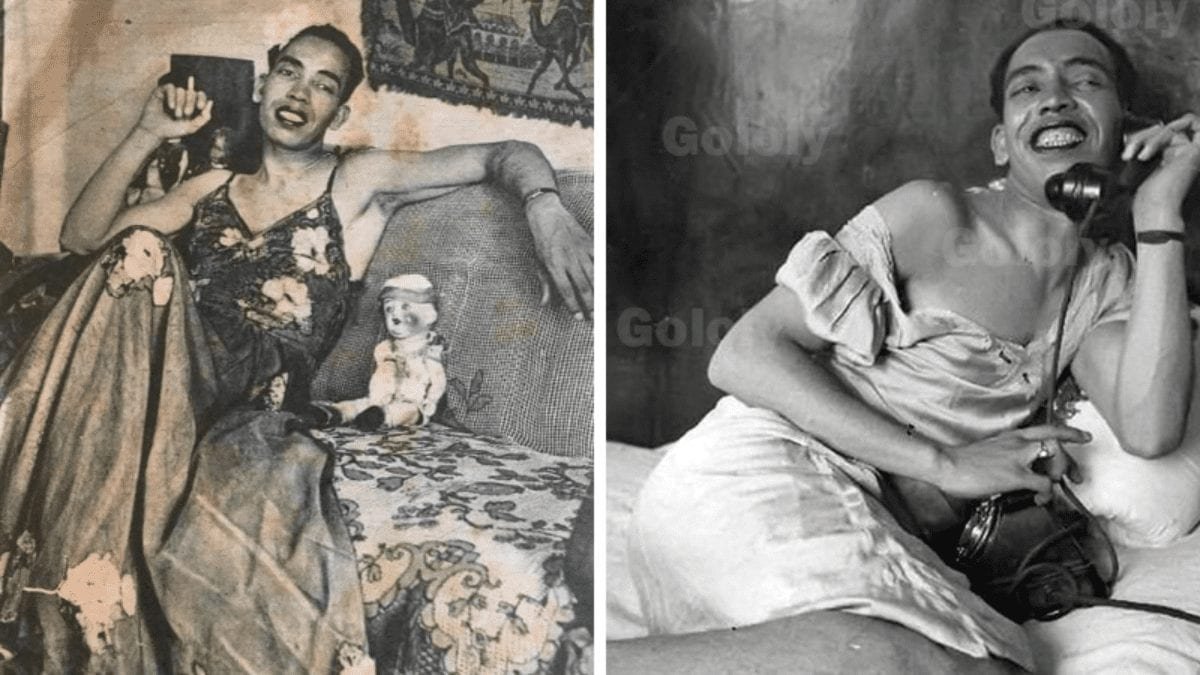 Abdelmon'em Ibrahim takes the drag flame from Ismael Yassin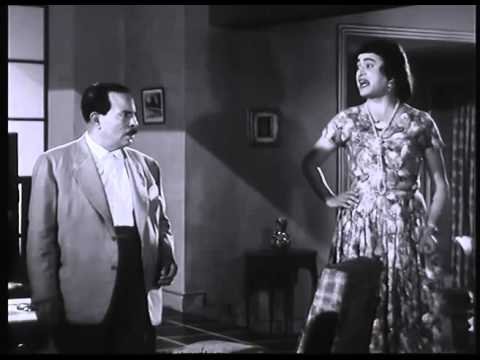 Played by the hilarious Abndelmone'm Ibrahim, this awkwardly anxious character is one of a kind.
Two bachelor guys trying to date their beautiful neighbours asked their friend to play the character of aunt Fatafet El Sokar to convince the beautiful girls to date them.
This movie was scripted specifically for Ismael Yassin, but the government's previous story limited his drag roles.
He recommended Abdelmone'm Ibrahim to do this marvellous drag role. And he did so well.
Can you imagine anyone other than Ibrahim as Fatafeet El Sokar Hanim? Maybe someone from the modern actors who do drag!
So'aad Hosny And Nadia Lotfy are the female Egyptian actors in drag.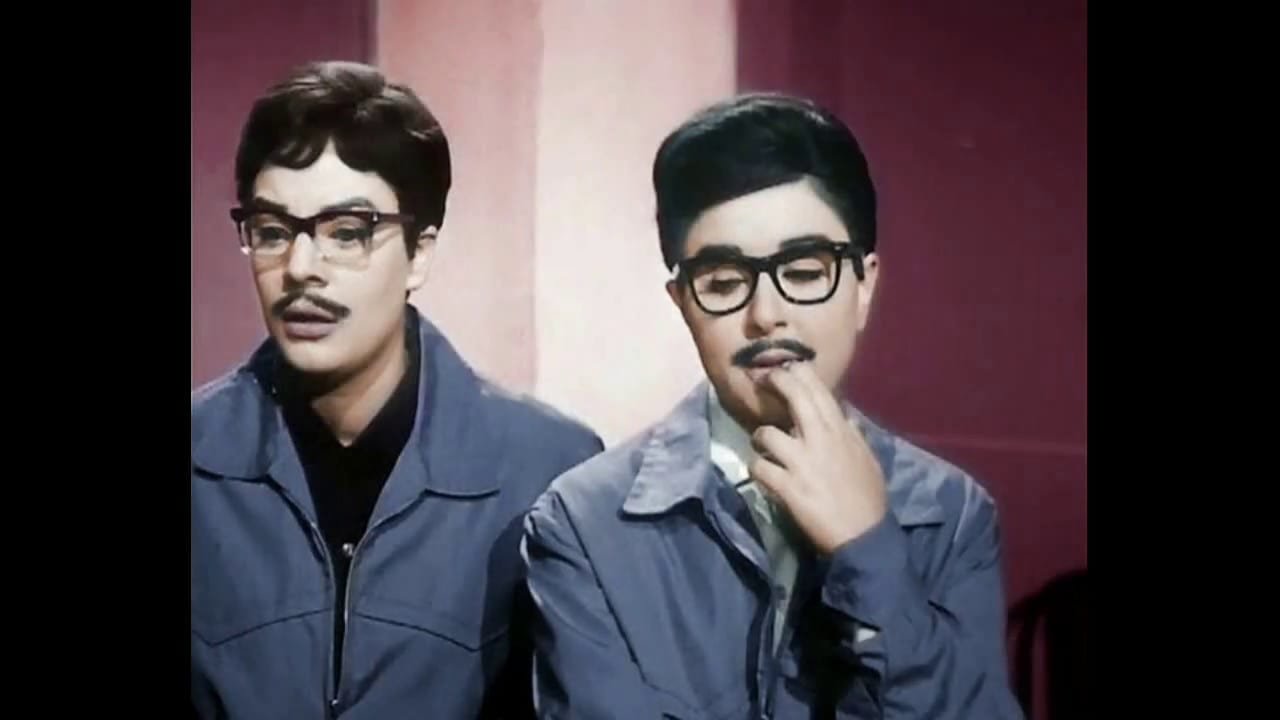 "For men only" is the movie where these two beautiful actresses dressed in full man drag to engage in a job restricted for men only.
They wanted to prove that women can do anything that a man can do even if it's looking just like a man.
Muhammed Henedy is one of the most talented Egyptian actors in drag.
The drag is one of Hendey's best cinematic features.
The prostitute in "Ja'ana El Bayan El tali" and the witch in "Yana ya khalty" will forever be our favourite Egyptians cinematic characters.
ٍSherif Moneer and Medhat Saleh along with Henedy in a gorgeous drag.
If you know this scene from this play "Hazmy ya", then you know that it is one of the most fierce scenes in our theatrical history.
The three characters done by Moneer, Saleh and Henedy were hilarious, beautifully ugly and absolute badass.
If you don't know this scene, then lucky you. You get to watch it for the first time. GO!
Alaa Waly El Deen in "El Nazeer"
Who wouldn't say that "El Nazeer" is one of our favourite movies ever? No one can say so.
It's a masterpiece, and of course, Gawaher is a fans' favourite.
Such a strong and quirky queen, vibing all over the movie with her hilarious energy.
Islam Ibrahim and Mahmoud El Lithy in SNL Arabic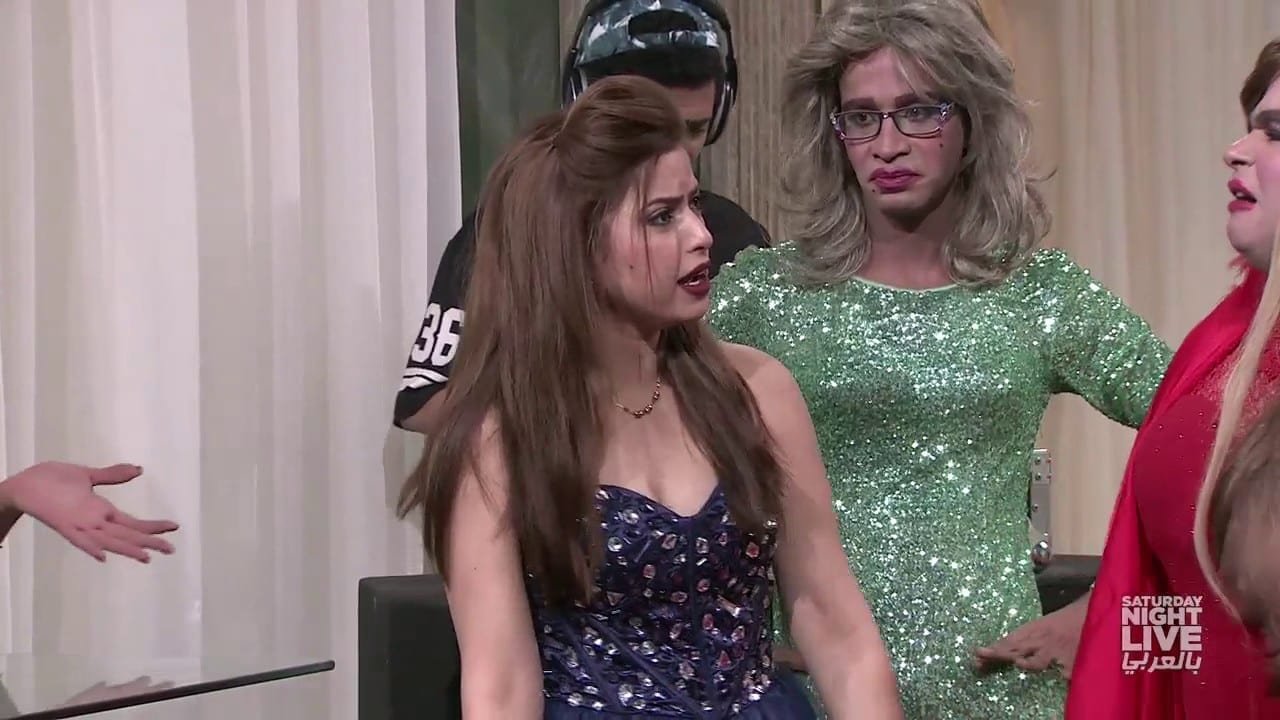 This fabulous look of El lithy is just iconic. The hair, the dress, the face and the glasses are killing me.
And the ratchet bride's mom character is so on point.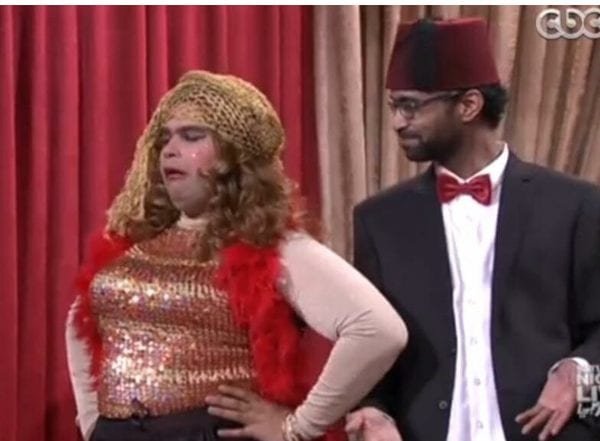 This other iconic drag persona of Islam Ibrahim.
Islam is exceptionally talented when it comes to drag. He dresses the character so well that you have no other option but living it with him.
It's hilarious and so alive. Has so many layers summed up in concise scripts. Bravo!
Egyptian cinema and drama have some of the best drag characters ever played globally. Our drag performers are incredibly talented, and they deserve to be celebrated and loved.