If you hadn't got the chance to watch the Olympics this year, don't worry, we got your back!
Since yesterday marked the last day of the Olympic Games, which took place in Japan "Tokyo" on the 23rd of July, here is a recap of the most important highlights that happened!
So let's kick it off with the outstanding performance of the Egyptian athletes in the Olympics.
1. The First Two Egyptian Medals In Tokyo 2020 Were Claimed By Hedaya Malak & Seif Eissa In Taekwondo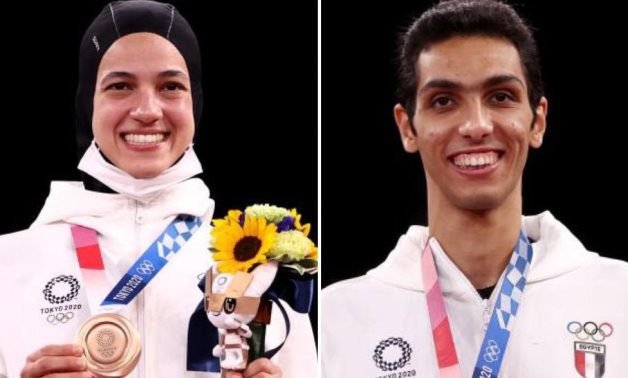 Hedaya Malak
Hedaya's first participation in the Olympics was in 2012, which took place in London. She qualified for the 2016 Summer Olympics in Rio de Janeiro, ranking third in the WTF Olympic Rankings as of December 2015, and there she won her first Bronze Olympic medal!
And last but not least, she won her 2nd Bronze Olympic medal in the women's 67 kg taekwondo event at the 2020 Tokyo Olympic Games & now she became the 5th Egyptian & 2nd woman in history to win multiple Olympic medals!!!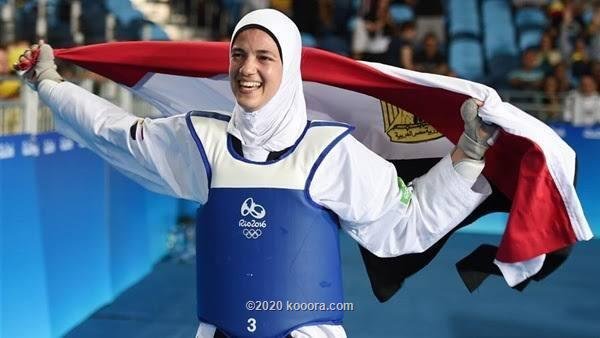 Seif Eissa
In the 2014 Summer Youth Olympics, held in Nanjing, Eissa won a Bronze medal when he was only 16!
"This victory was very special to me, it marked my birth as a professional athlete"

Said Eissa
Since 2016, the year in which he couldn't make it to Rio, he kept fighting, working hard, and achieving victories, including a silver medal in the 2016 Grand Prix at Baku, two golds in the 2019 Luxembourg Open and Australian Open, and a gold medal in the 2021 African Championships to book his flight to Tokyo.
Eissa made all the Egyptians proud after winning his 1st Bronze Olympic Medal in Tokyo 2020!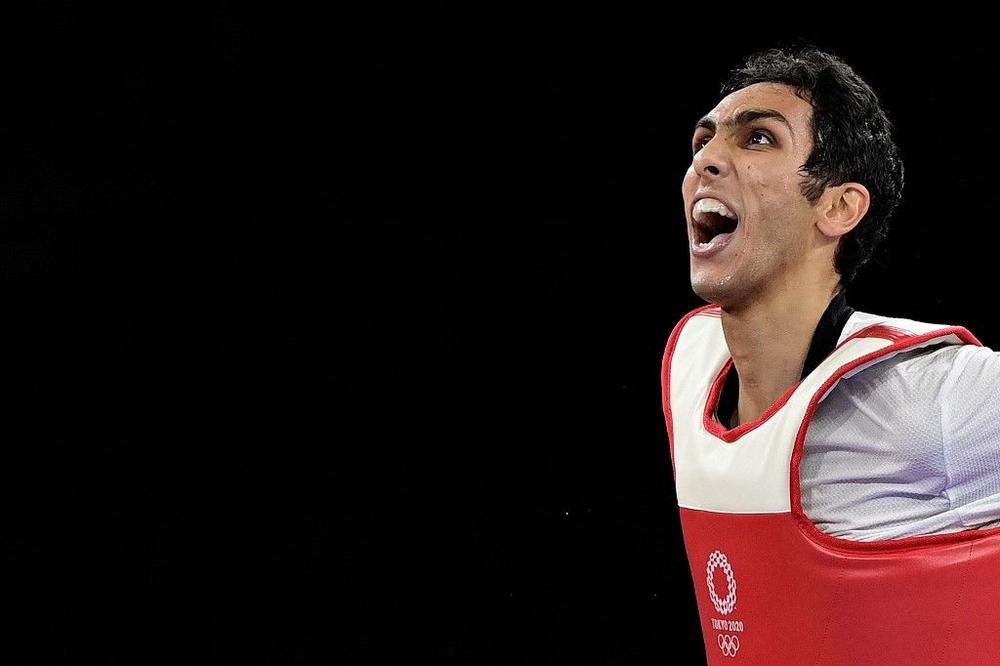 2. Egyptian Greco-Roman wrestler Mohamed 'Kesho' Ibrahim Won an Olympic Bronze Medal In The Men's 67 KG Greco-Roman Wrestling Event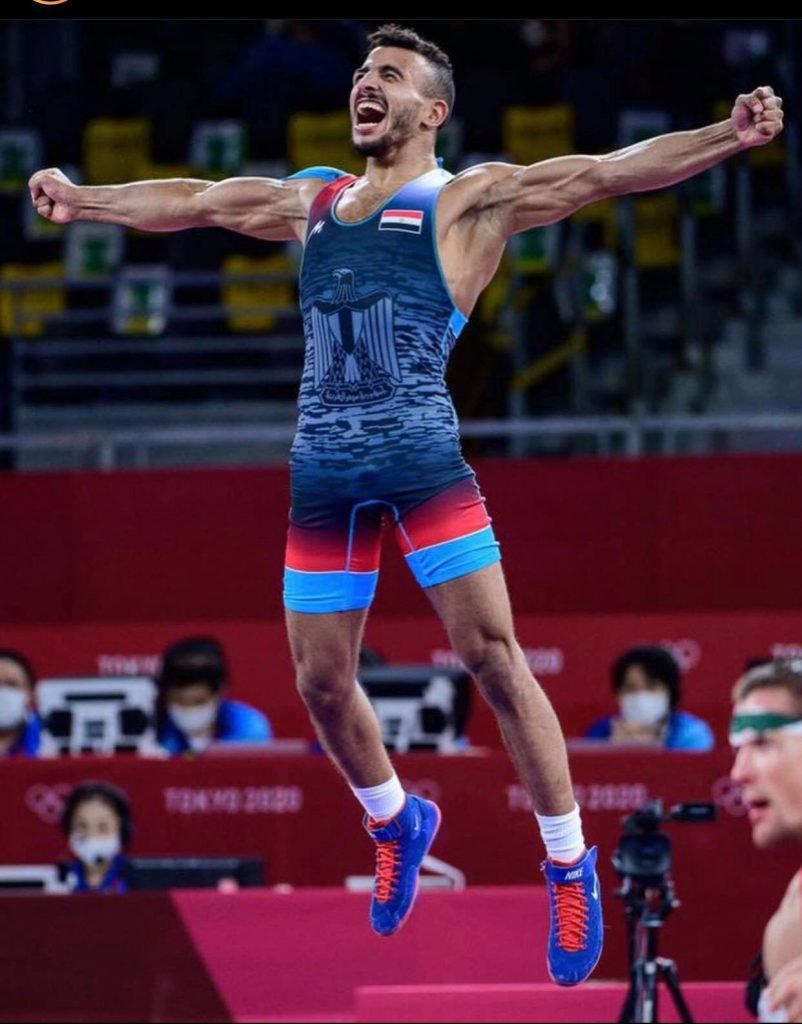 The torch was officially passed from the legendary wrestler Karam Gaber to Mohamed Ibrahim after his outstanding performance in Tokyo,2020.
Mohamed Ibrahim, known as Kesho, is the first Egyptian, Arab and African to be qualified to the Olympic Games through the World Championship.
"The qualifying journey was tough, as I played at the Senior World Championship in 2019, and it was my first time to play at such a great tournament. I played six matches and won four of them"

Kesho to Sky News Arabia
3. Giana Farouk Won The Olympic Bronze Medal In The Women's 61KG Karate Kumite Event.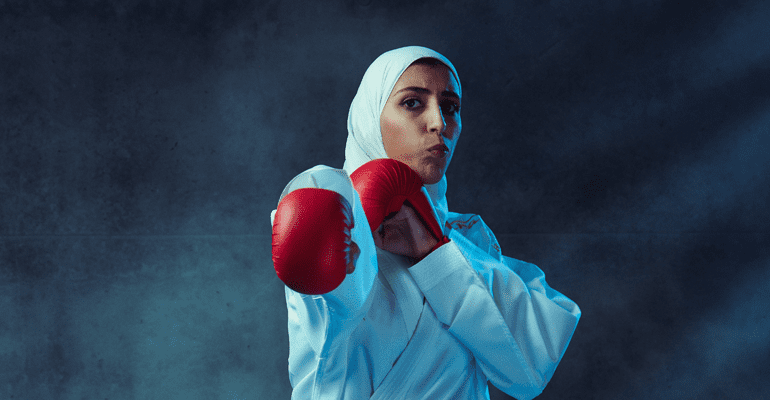 Farouk became the 1st Egyptian in history to win a medal in the Olympics Karate event!
Gianna has an impressive journey as she earned eight consecutive gold medals in world championships.
4. Of Course, When We Talk About The Most Epic Highlights In Tokyo 2020 We Should Mention The Historic Performance Of Egypt National Handball Heroes!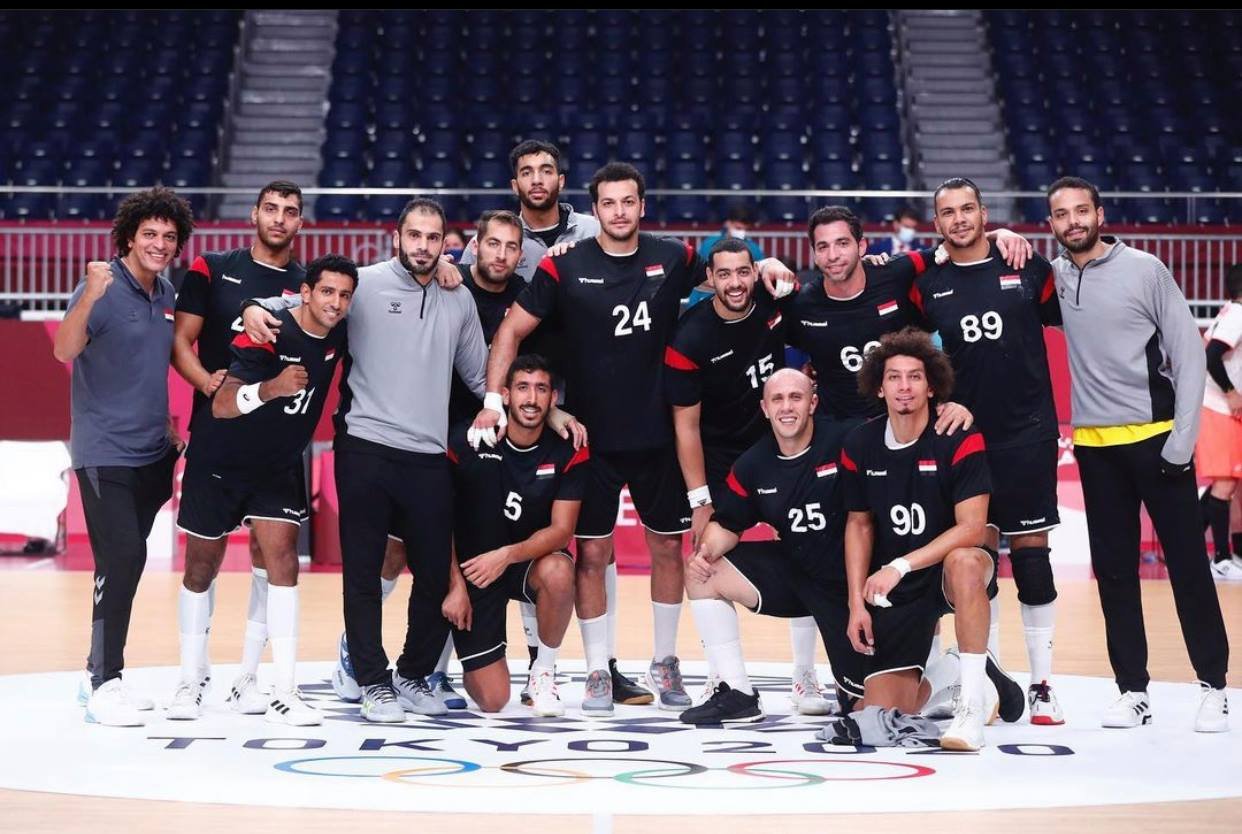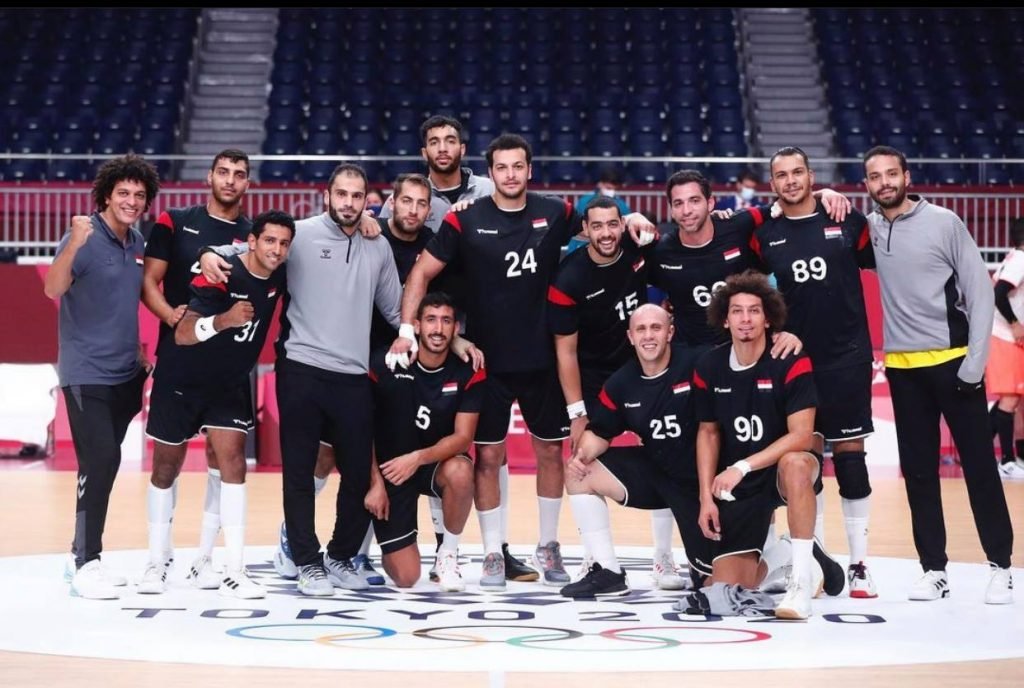 Those Egyptian Kings Became The 1st African Team in History To Reach The Olympics Semifinals! And They're The 4th Best Handball Team In The World!
To Each One in this Historical Team, THANK YOU FOR MAKING US PROUD!!
As We're Talking About Handball, Ahmed El Ahmar, The Egyptian Legend, International Career Came To An End After His last game In The Olympics Semifinals With The Egyptian National Handball Team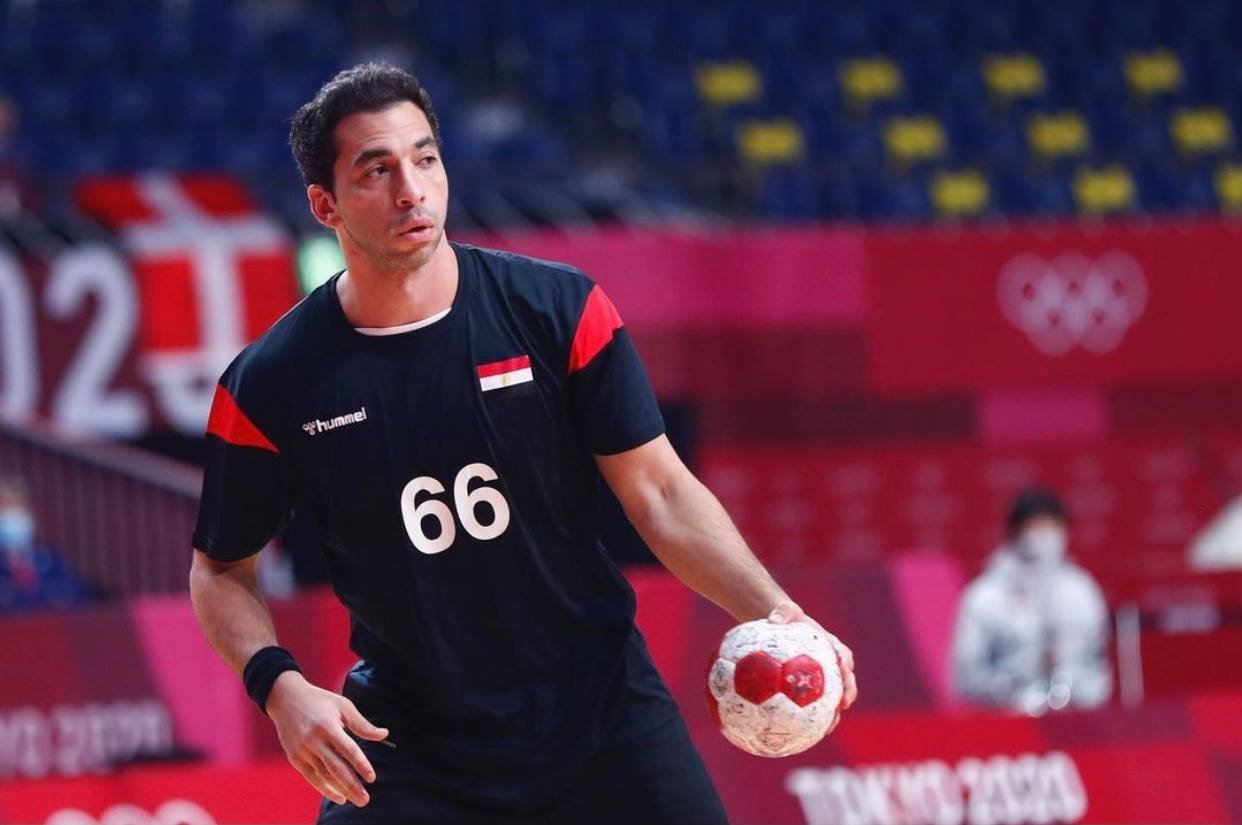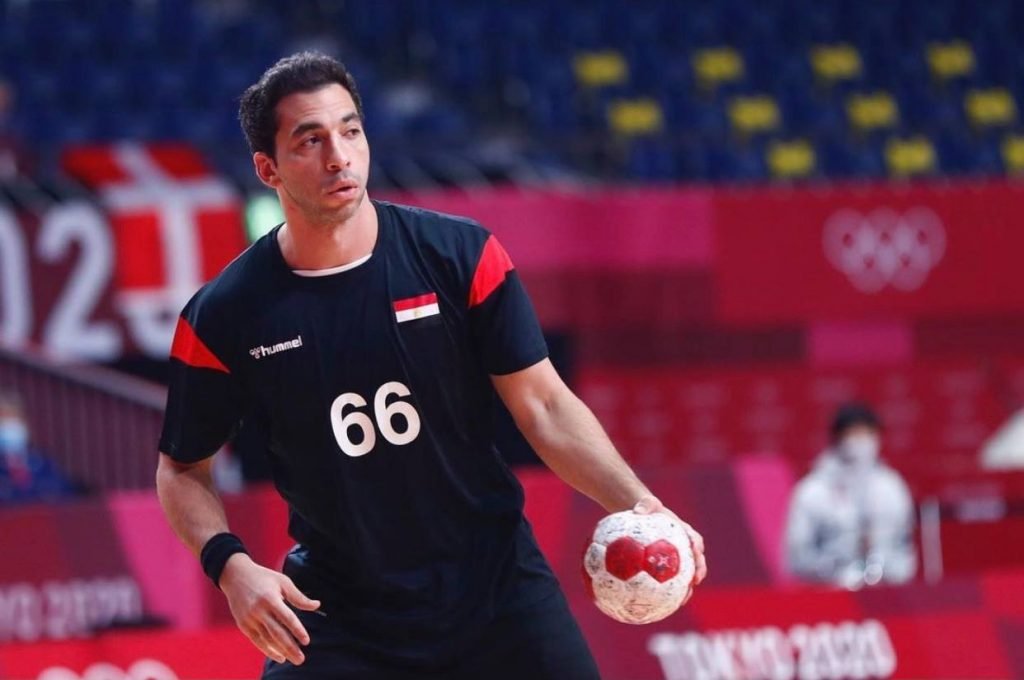 AL-AHMAR BECAME THE 9TH PLAYER IN HISTORY TO SCORE 100+ GOALS AT THE OLYMPIC GAMES!!!
Ahmed Al-Ahmar broke the 100-goal barrier in the Olympics, and this is how:
◼Athens 2004 = 18 goals
◼Beijing 2008 = 24 goals
◼Rio 2016 = 27 goals
◼Tokyo 2020 = 36 goals
His magnificent performance will be sorely missed!
Yahia Omar, Who Amazed Us By His Incredible Performance, Has Been Selected As The Best Right Back At The Tokyo Olympic Games!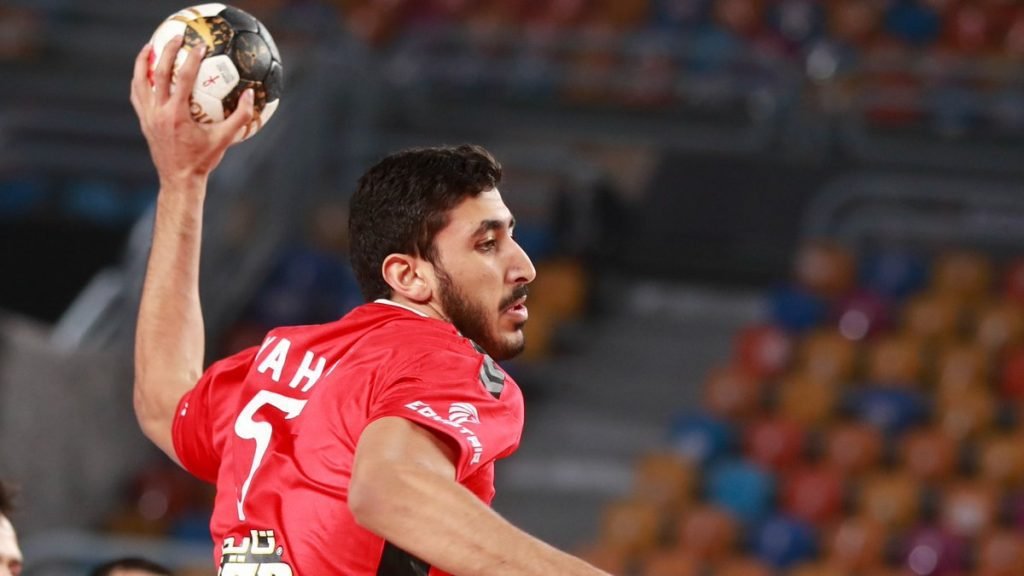 5. Ahmed El Gendy Claimed Silver Olympic Medal In The Men's Modern Pentathlon Event!!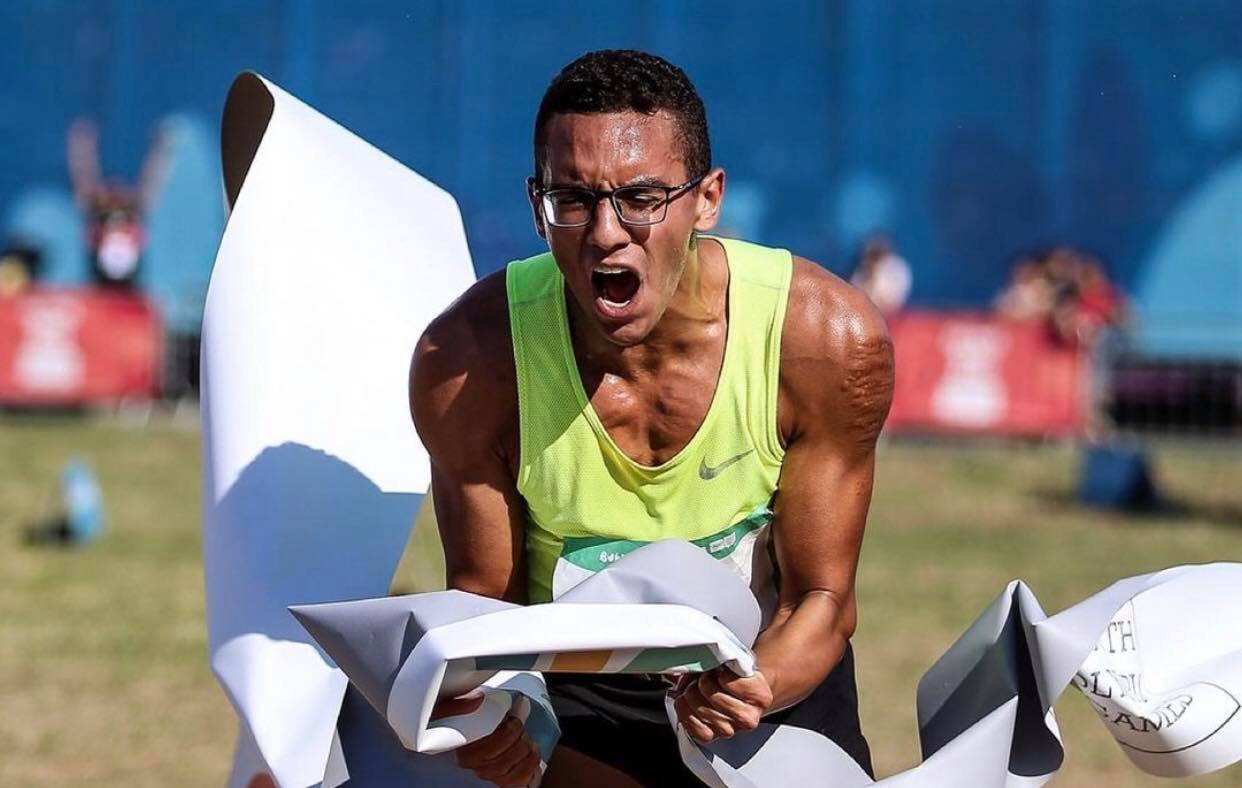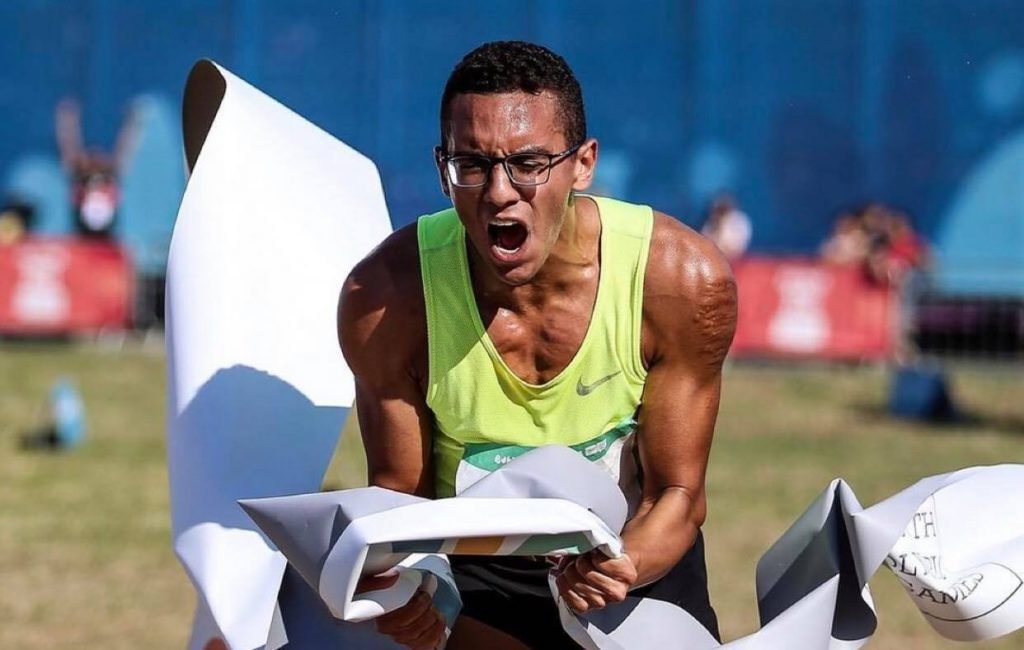 Gendy Became the 1st Egyptian in History To Win An Olympic Medal in Modern Pentathlon! In just 4 years, he managed to break all records and achieve many successes:
-World Junior Champion
– World Youth Champion
– Youth Olympic gold
– Gold and Bronze World Cup for Modern Pentathlon Senior
– World Championship Bronze
– Tokyo Olympics silver Medal as the first African and Arab player in history
6. Egypt's Artistic Swimming Team Made History & Became The 1st African Team To Score 80 In The Artistic Swimming Free Routine Event In The Olympic Games!!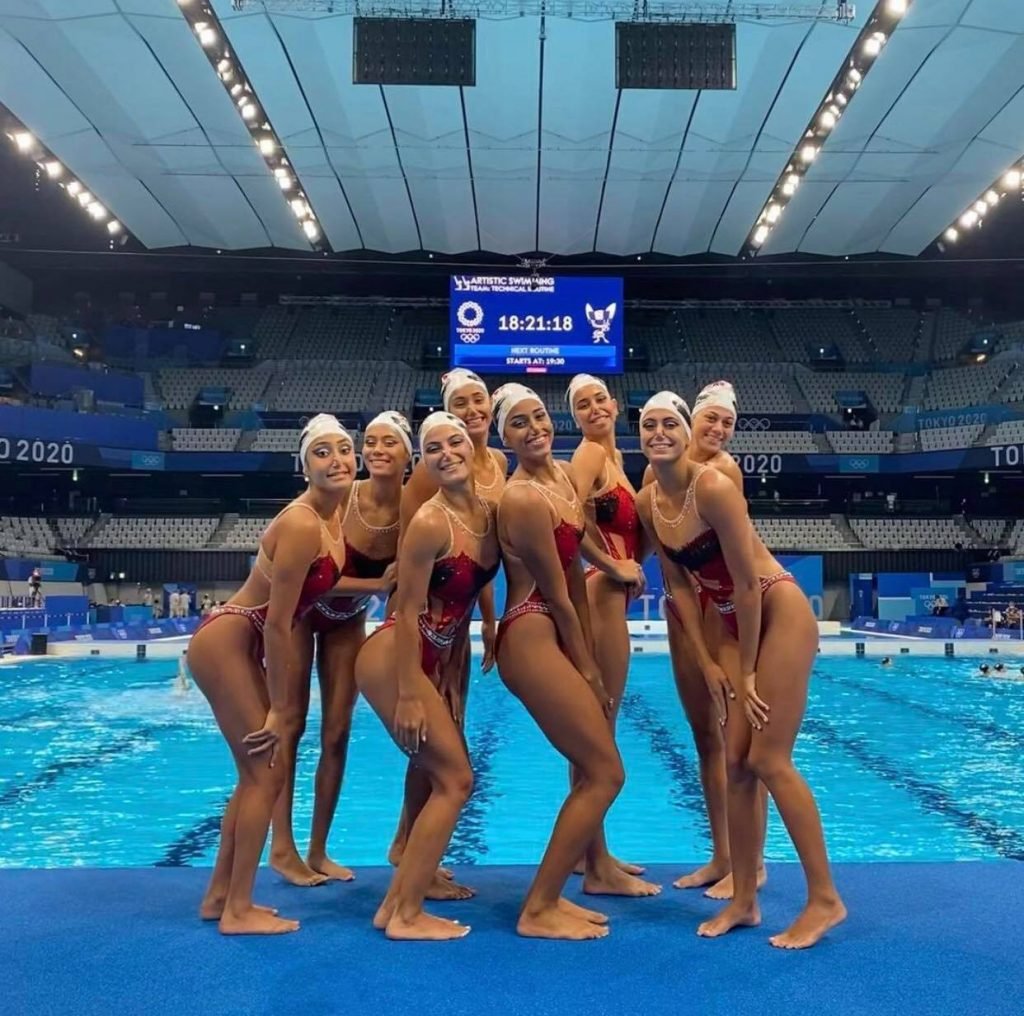 7. HIS-STORY HAS BEEN MADE! After 72 Years, The 19-year-Old Egyptian Swimmer Youssef Ramadan Did It & Advanced To The Semifinals In The 100 m Butterfly Event At The Tokyo Olympics With A Time Better Than The Olympic Champions Like Chad Le Clos & Joseph Schooling!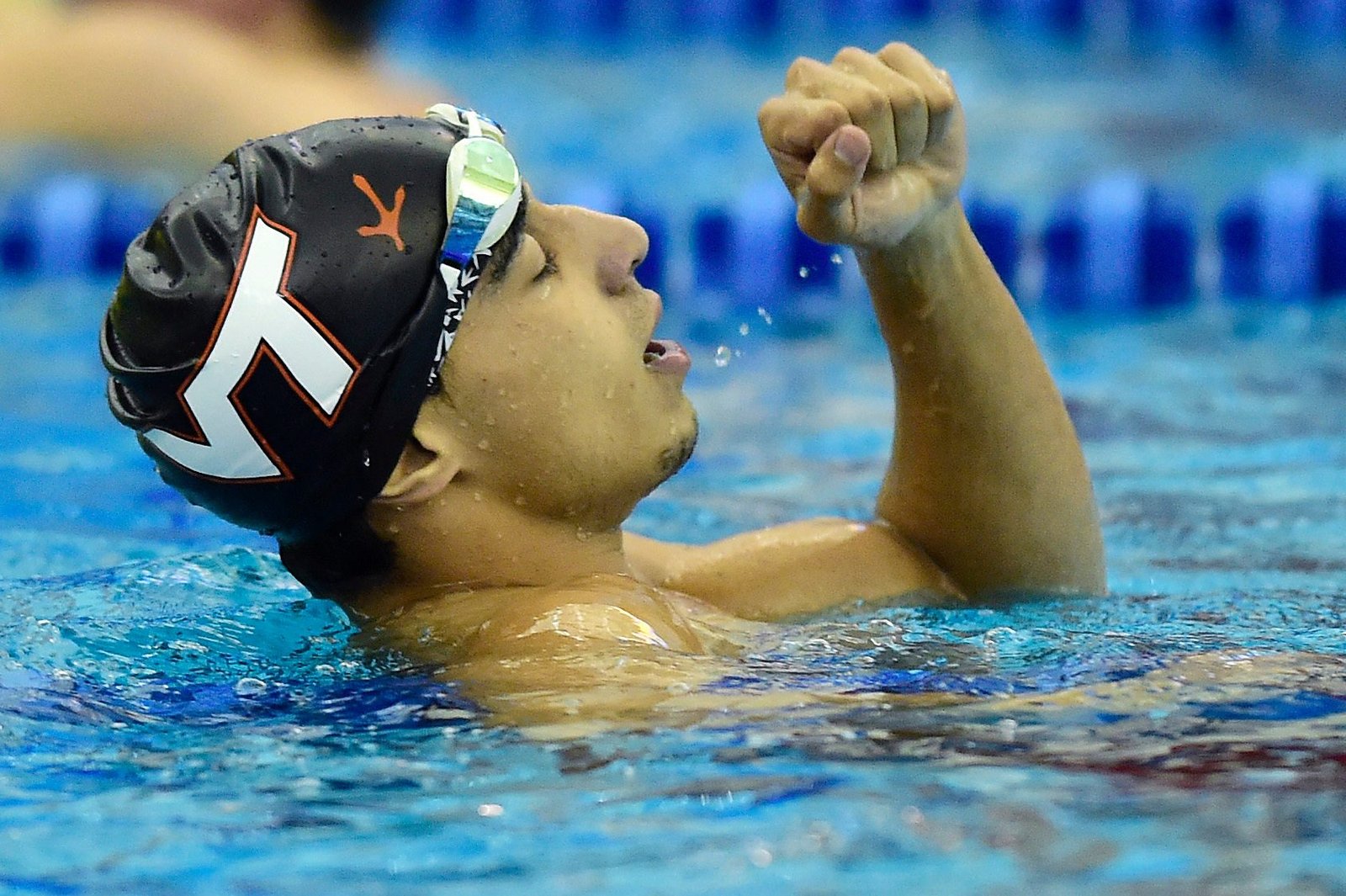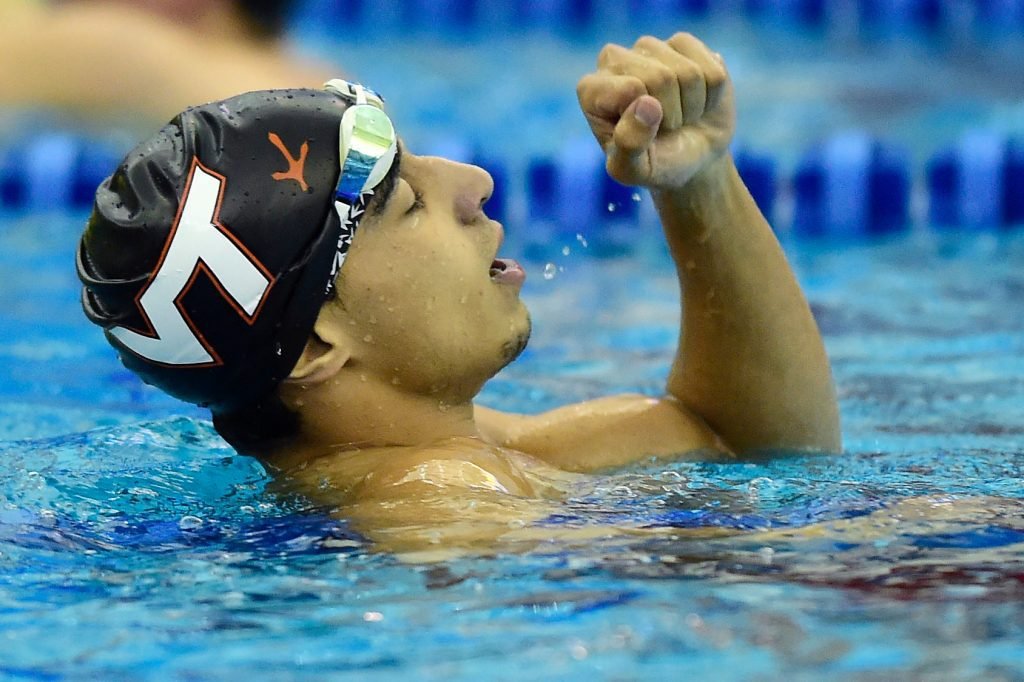 8. Saving The Best for last, Feryal Abdel-Aziz Won The 8th Gold Olympic Medal In Egypt's History!!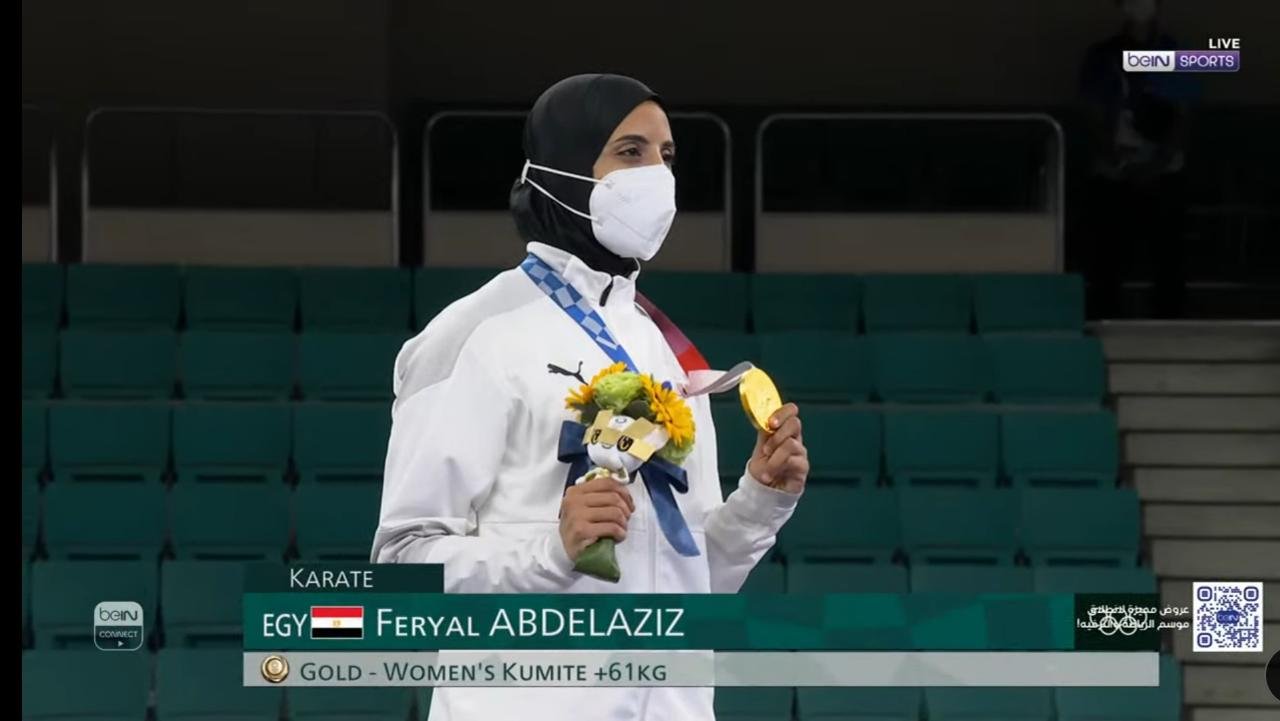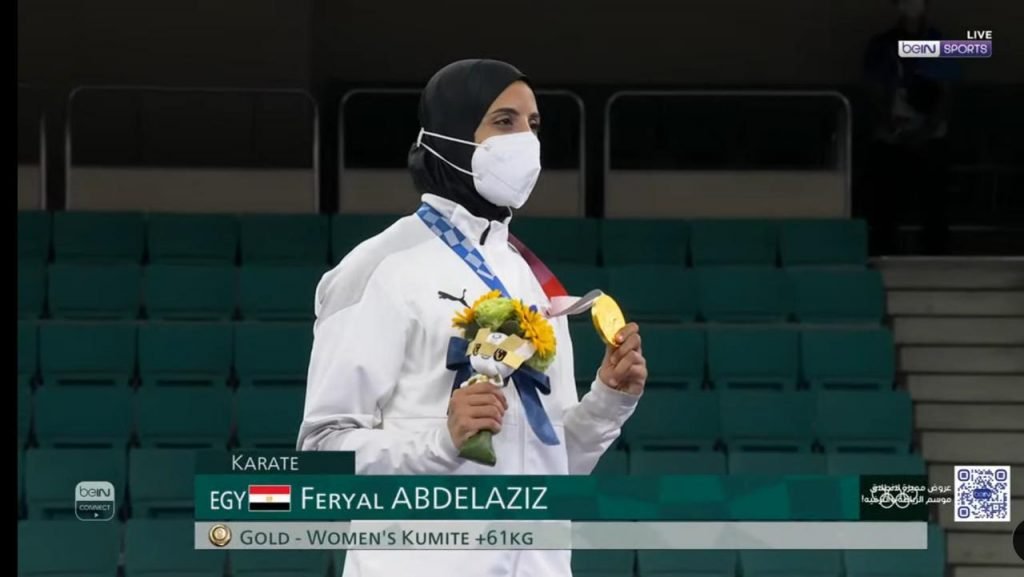 No doubt that this is the best way to end the Tokyo Olympic Games! Feryal gave us all goosebumps after she claimed The Olympic Gold medal in The Women's +61 kg Kumite Karate Event. She brought a gold medal to Egypt after 17 years since Athens Olympic Games!
Feryal is the 1st Egyptian woman to win a Gold Olympic Medal in History!
" If I've been able to give Egyptians some happiness with this win, it's an absolute honor for me"

Feryal after winning gold
To all the Egyptian athletes who participated in Tokyo 2020, you made history and proved yourselves!
YOU ARE EGYPT'S ULTIMATE PRIDE
Moving On To The Most Intriguing Highlights That Happened In Tokyo, 2020
P.S: We assure you that Tokyo 2020 was full of unbelievable moments that will make your mind blow!
1. No one can deny that the most unforgettable memory in Tokyo 2020 was when Mutaz Essa Barshim and Gianmarco Tamberi shared the Gold Medal In Olympic High Jump!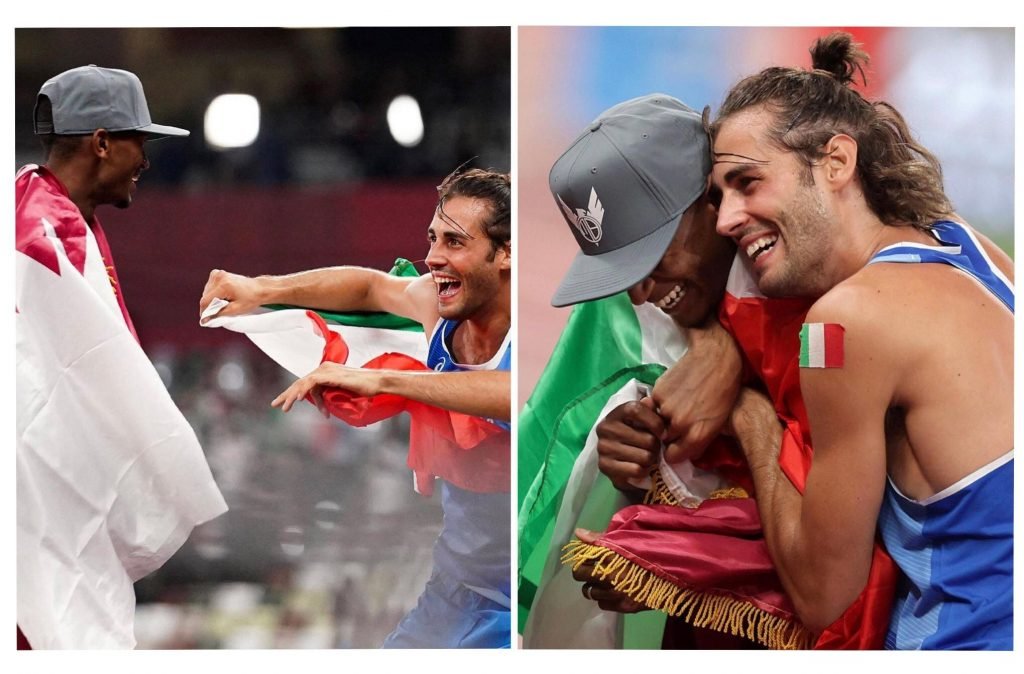 "Can we have two golds?" Barshim asked the official.
"It's possible, yes," the official replied — and that was all the athletes needed to hear.
That touching moment we all can never forget! It showed us the sportsmanship & friendship that the Olympics were designed to create.
2. If you think that superwomen aren't real, you should reconsider that matter!
One of the best comebacks that happened this year in the Olympics was made by SIFAN HASSAN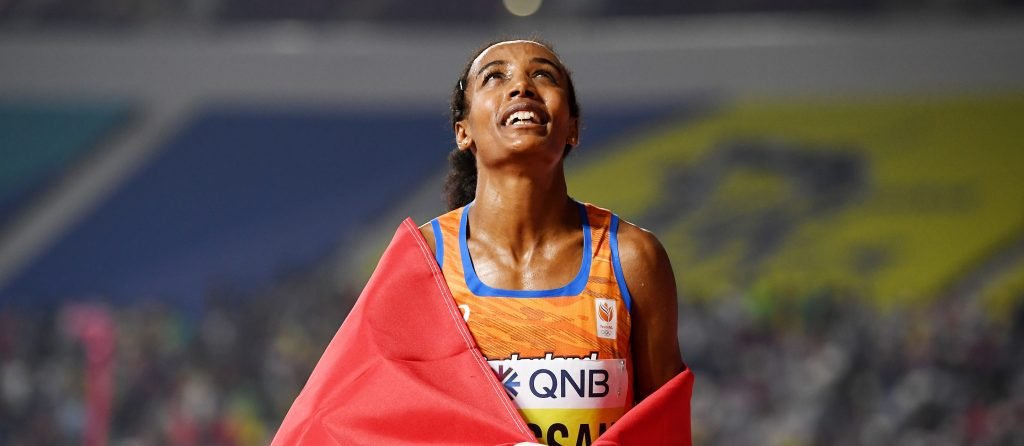 After falling on the final lap in the 1500 m race, Sifan didn't let that deter her. She got back up and kept her medal chances alive as she qualified for the finals.
3. Talking about superwomen, we cannot forget mentioning the one & only Swimmer Sarah Sjöström
In Less than 6 months after total fracture and surgery, she was able to go to Tokyo. Not only that, she even won a Silver Olympic Medal in the 50 m freestyle race!!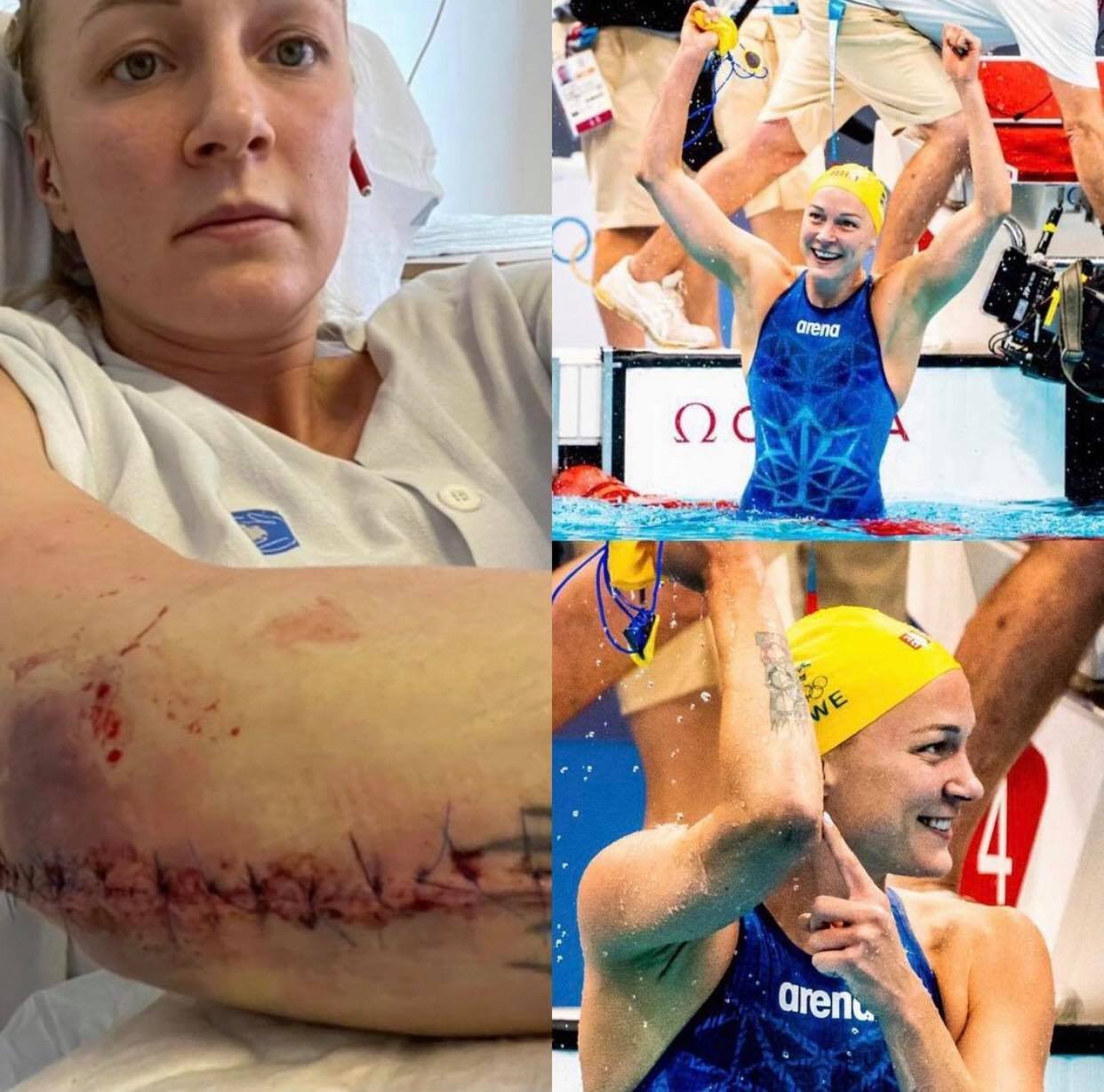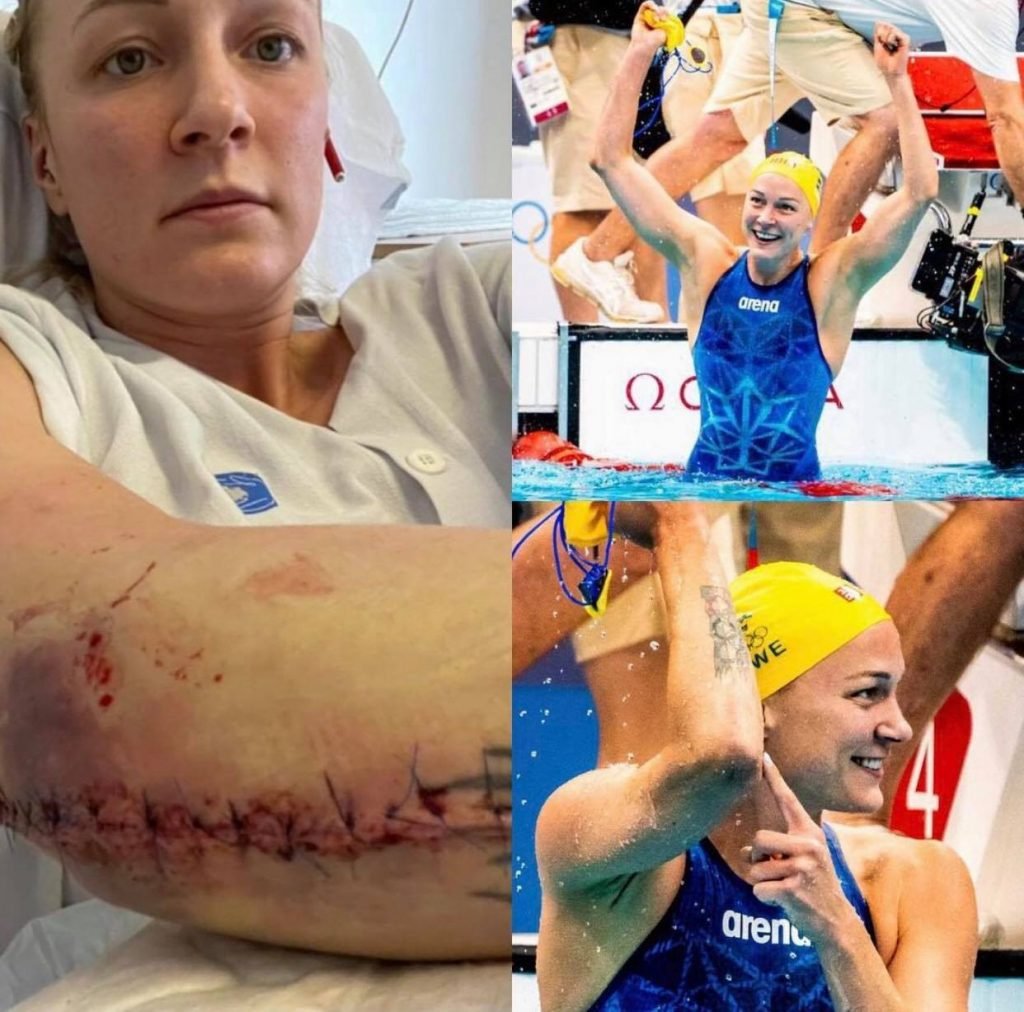 4. Since we mentioned swimming, we can't go through the rest of the highlights without talking about 2 women who made history!
The 24-year-old Katie Ledecky, who is considered the greatest female swimmer of all time, has the most individual gold medals of any female swimmer. She is now a 10x Olympic medalist.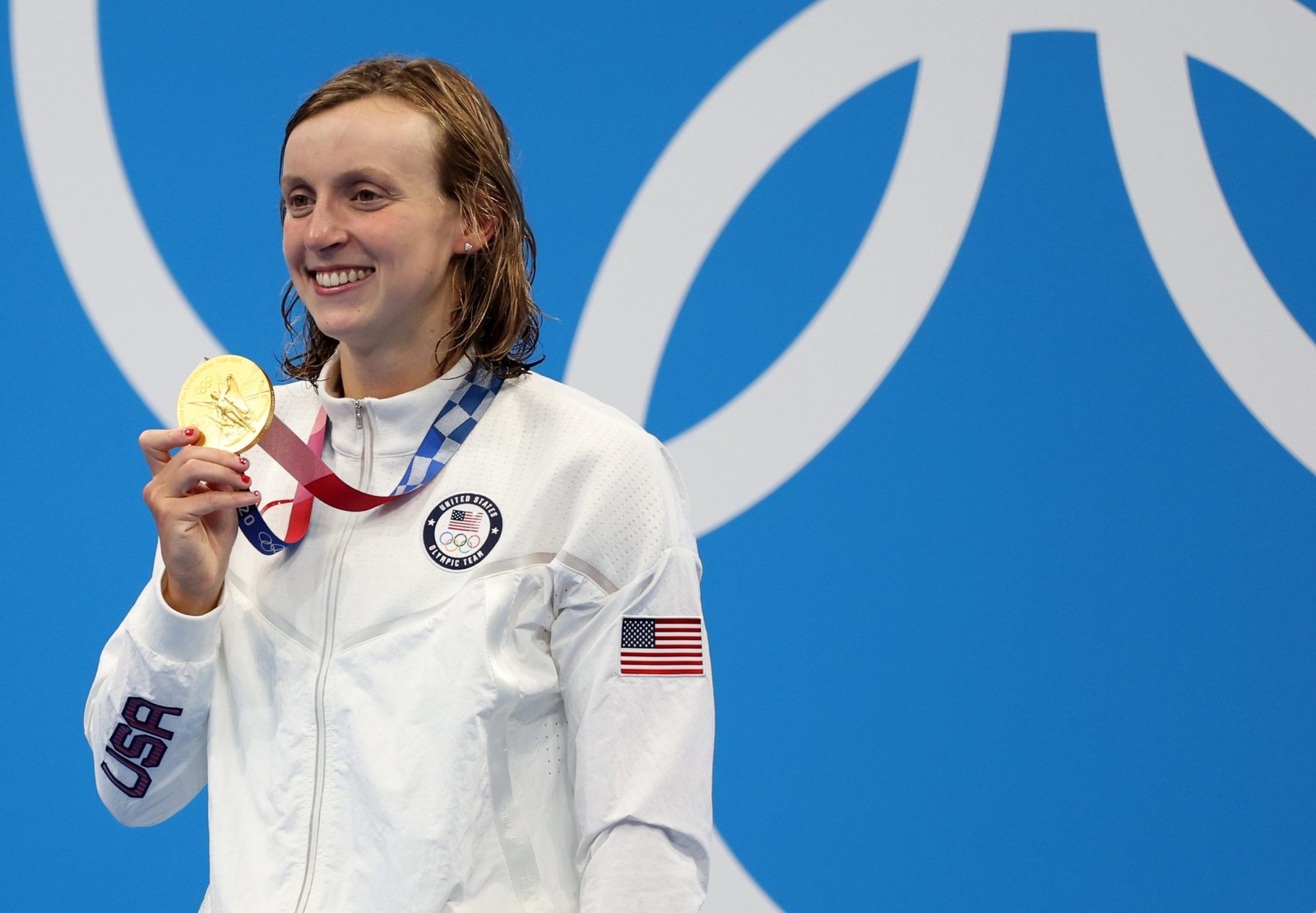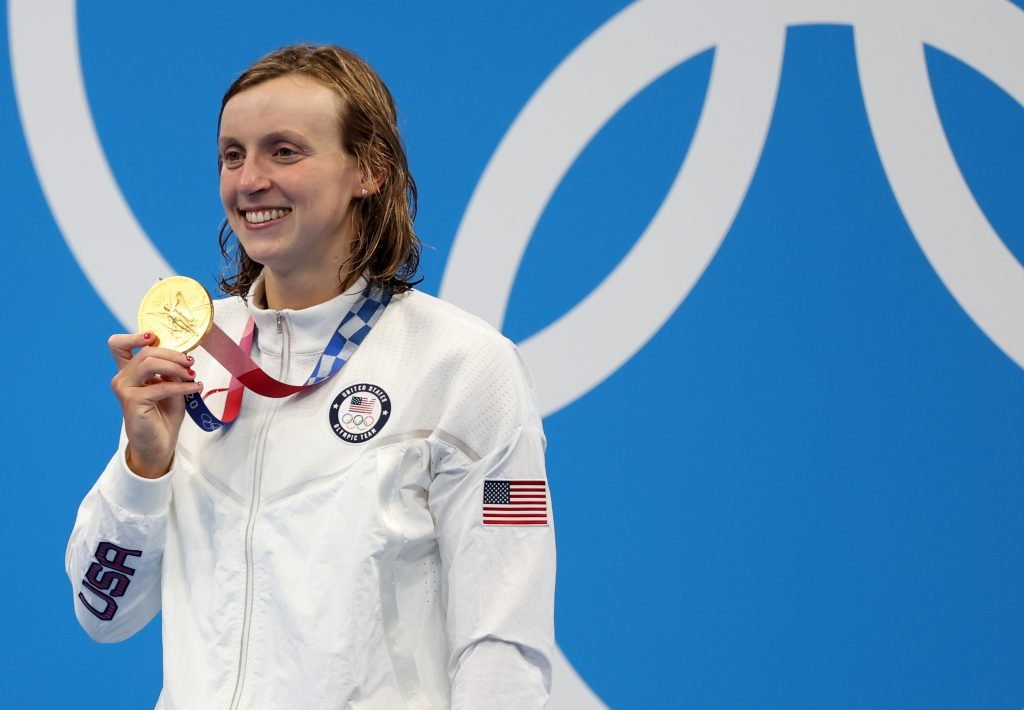 "That wasn't my last swim. I'm at least going to 24. Maybe 28, we'll see"

-Katie Ledecky

5. Emma McKeon has made history in Tokyo 2020 by becoming the 1st swimmer in history to win 7 medals in a single Olympics, and she is also the first player in 69 years to accomplish this achievement!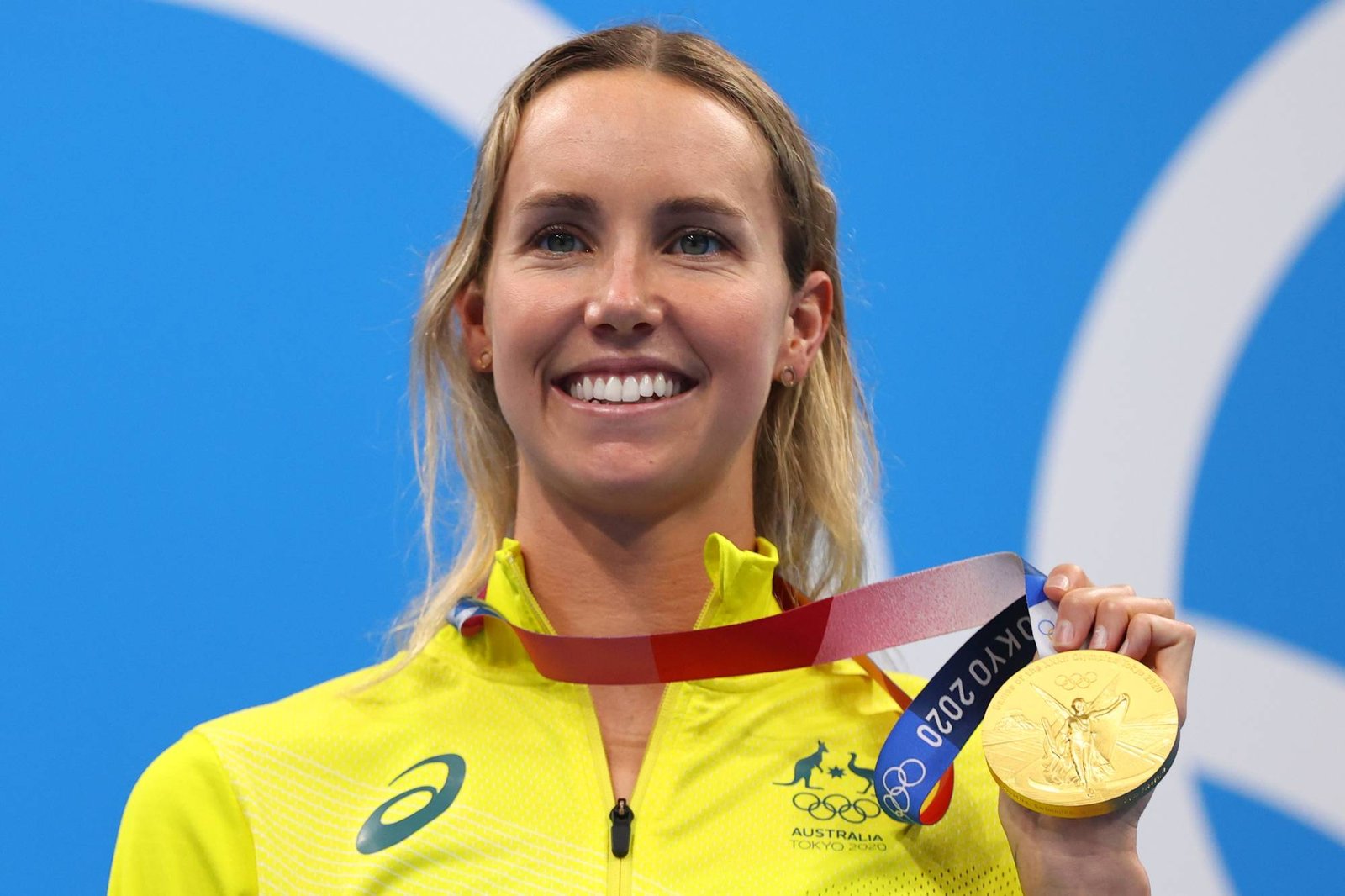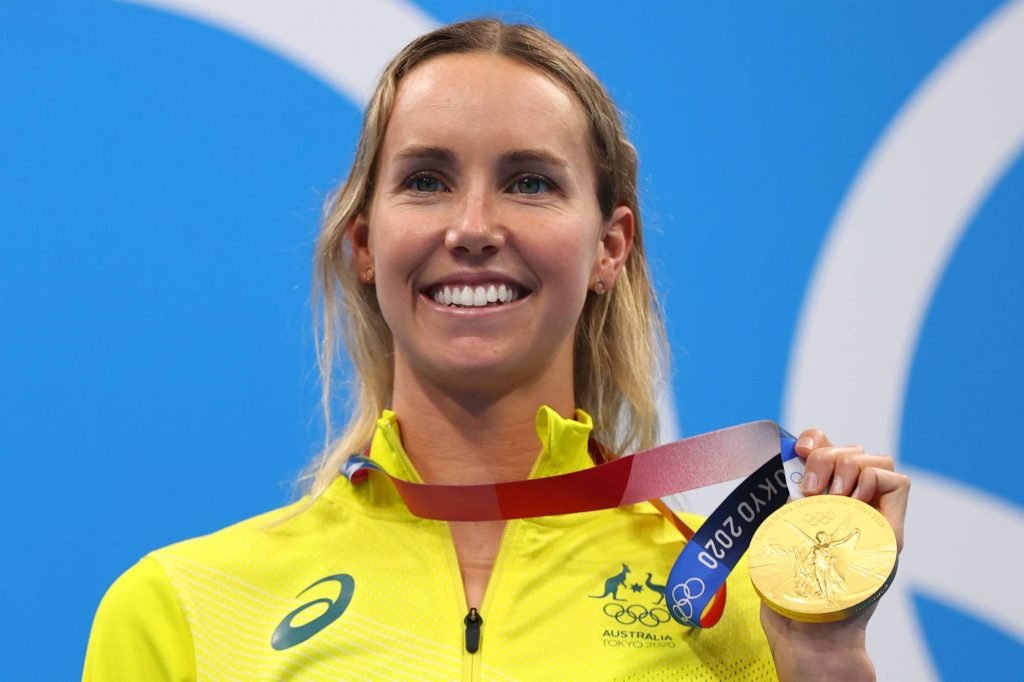 6. One of the most unexpected results in badminton Olympic history saw unseeded Indonesia pair Greysia Polii and Apriyani Rahayu beat the People's Republic of China's number four seeds in two sets 21-19, 21-15!!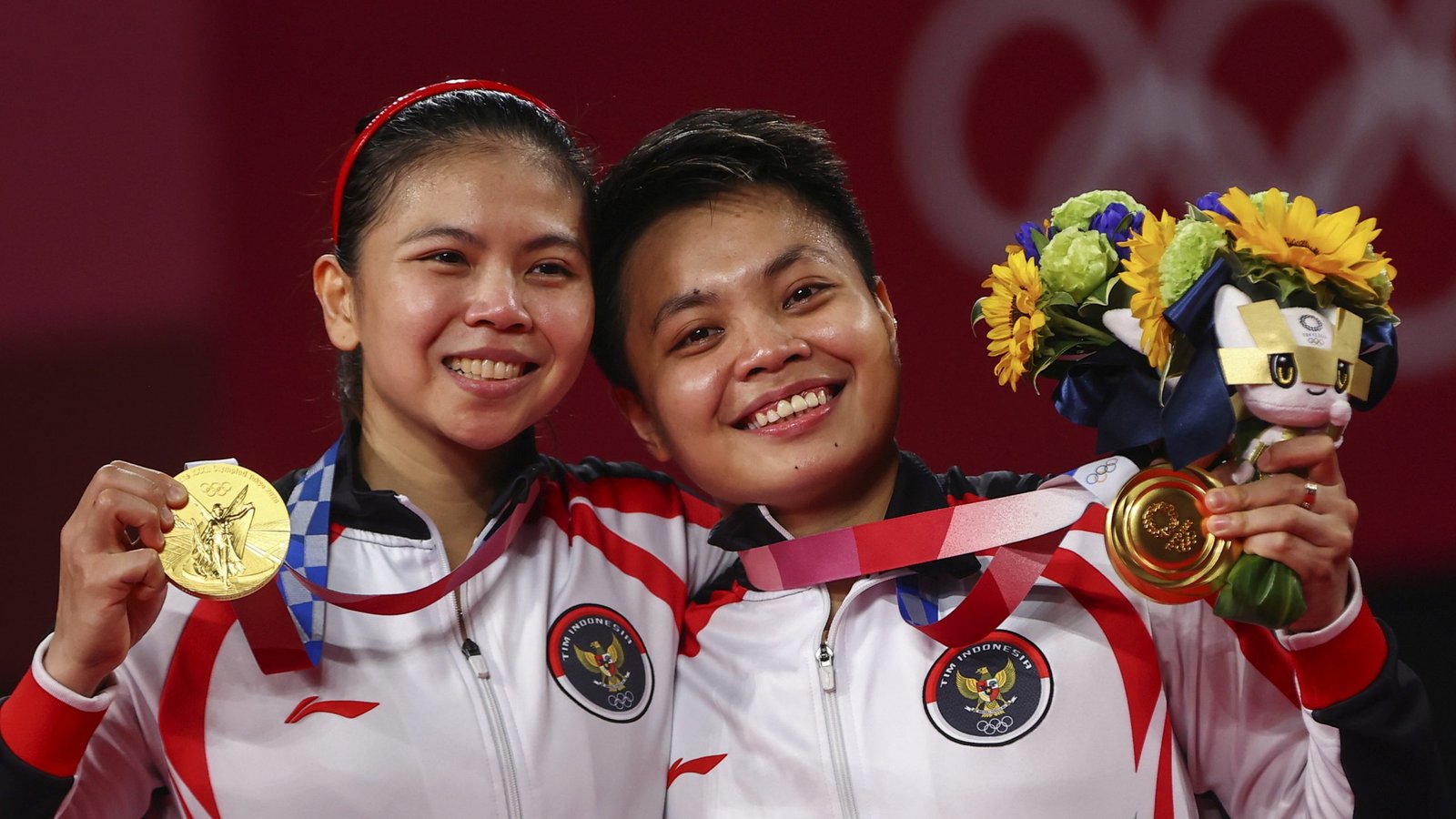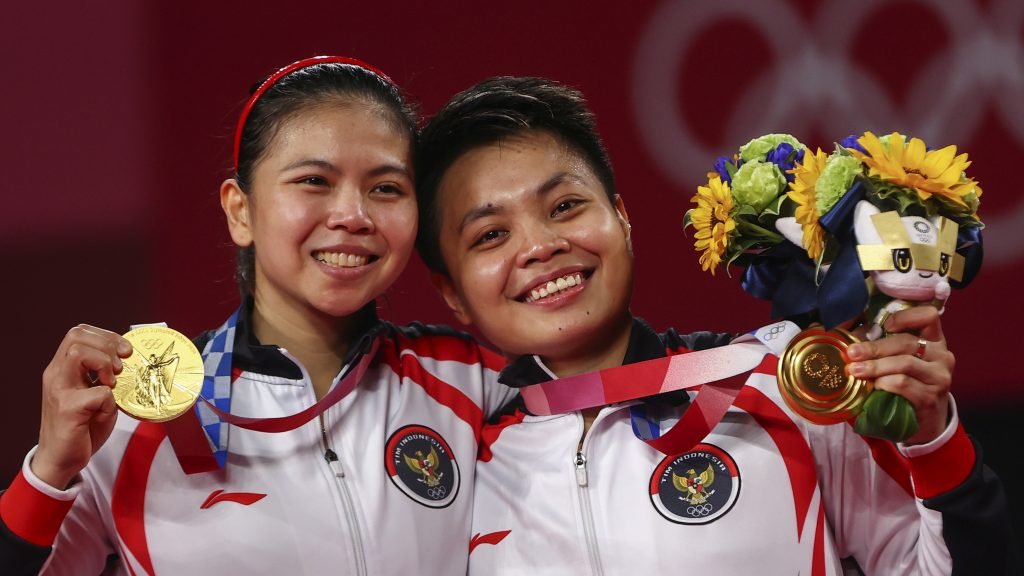 7. This year at the Olympic Games, Young Generations inspired us all with their fascinating performance and determination! An Olympic champion at 14-years-old!? Quan Hongchan, who is a Chinese diver, won a Gold Olympic Medal by scoring two perfect 10s in women's 10 m platform diving in her 1st major international competition!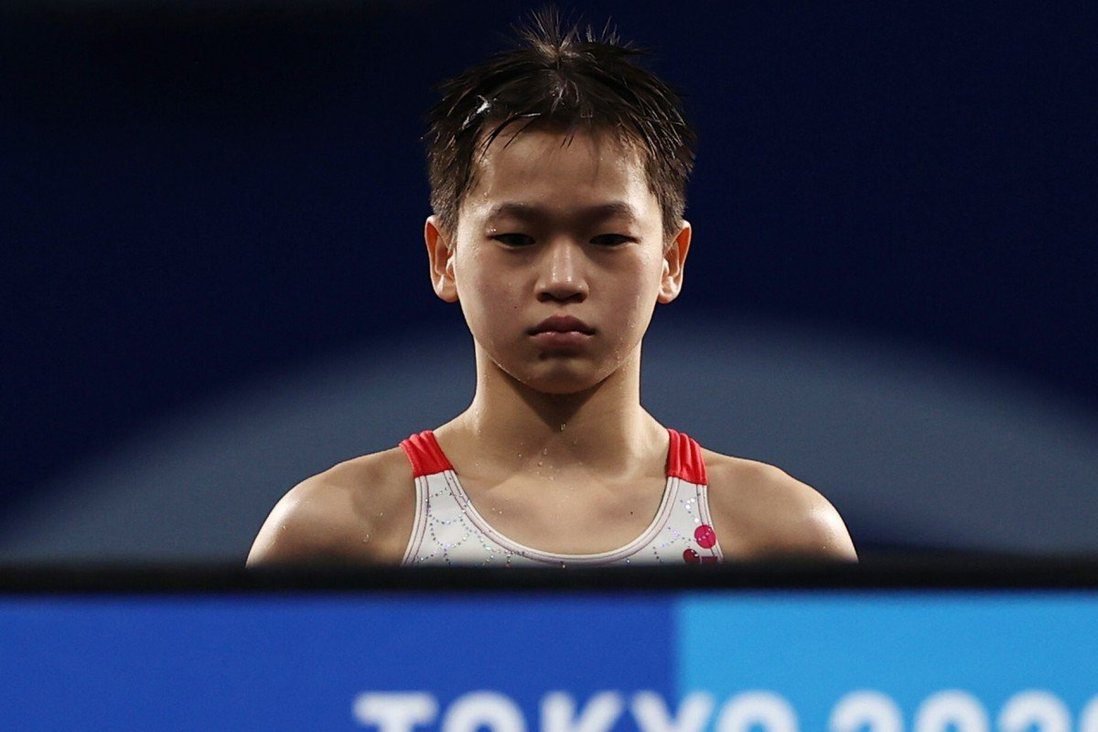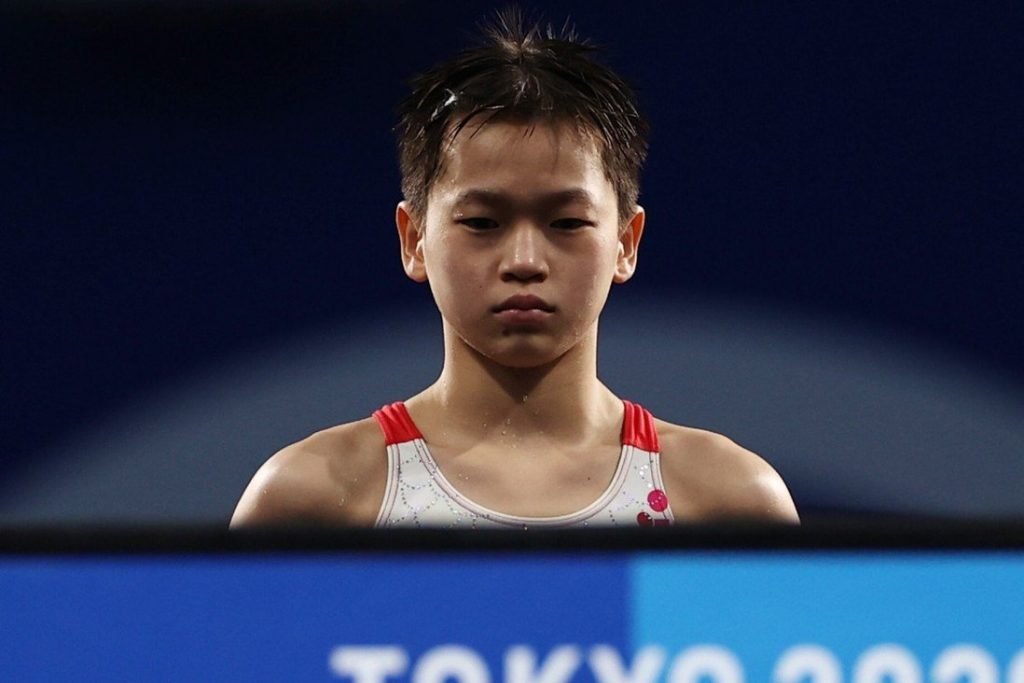 You're proud of her, aren't you?! Actually, you'll be more proud when you learn that she wished to win the gold medal to support her ill mother.
8. Sky Brown, who is just 13 years old, became Britain's youngest Olympic medalist of the women's park skateboarding event as she won the Bronze Olympic Medal!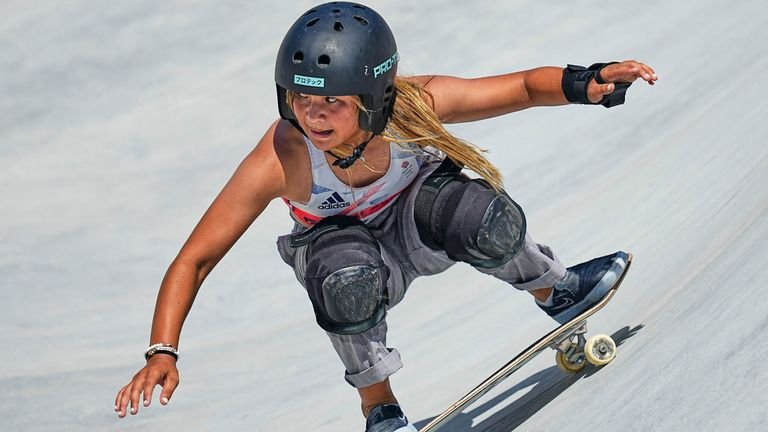 9. The upcoming highlight is a proof that dreams do come true! The Australian high jump silver medalist Nicola McDermott, when she was 9-years-old, wrote a poem about her high jump dream of going to the Olympics. And here she's clearing a personal best, set an Oceanian record of 2.02, and became an Olympic medalist!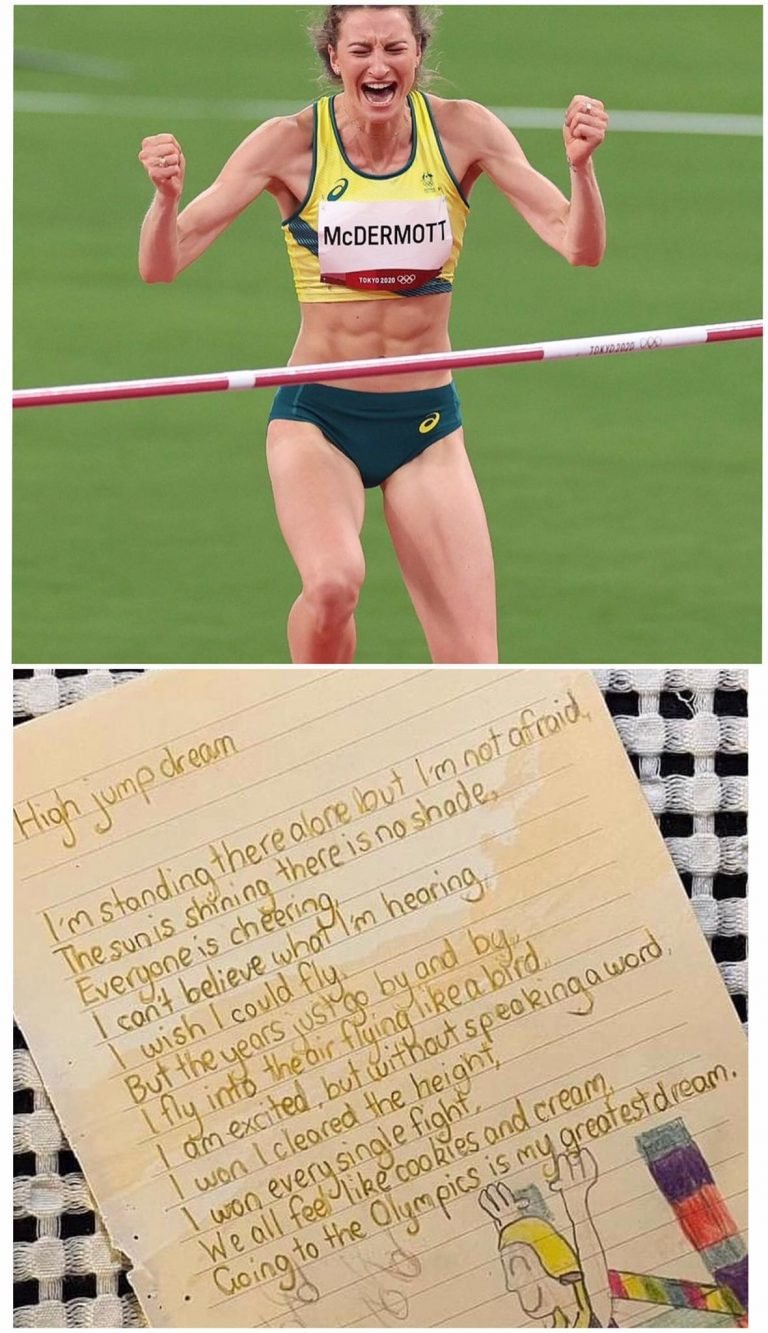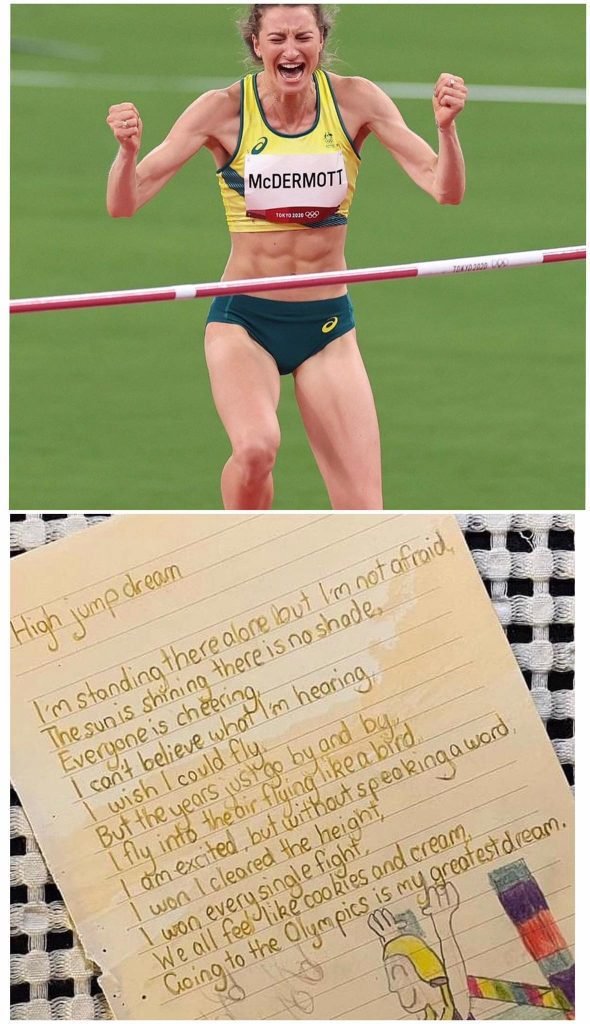 10. One of the most hilarious, unexpected highlights in the Olympic Games was when the Russian athlete took wrestling way too far as he bit his Indian opponent!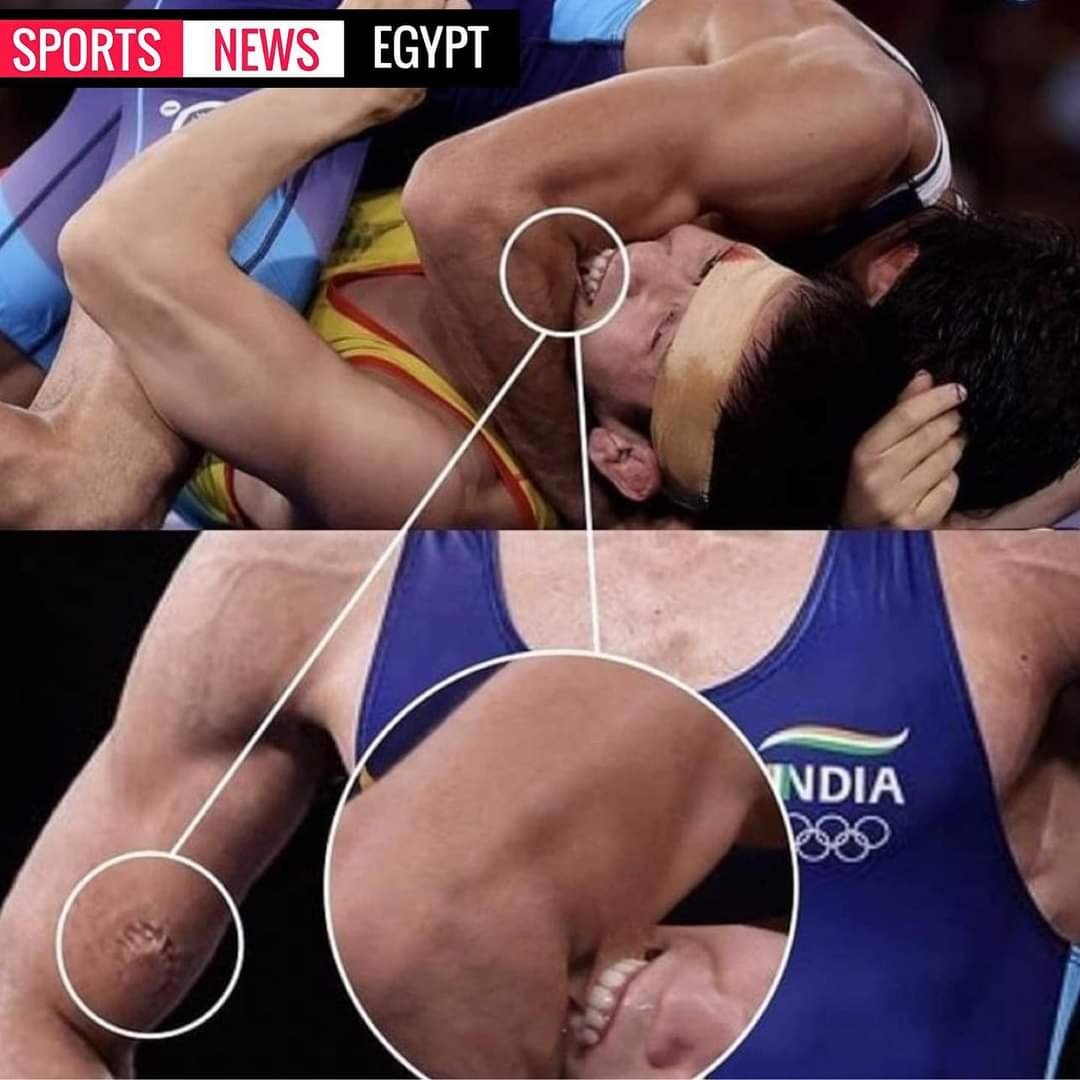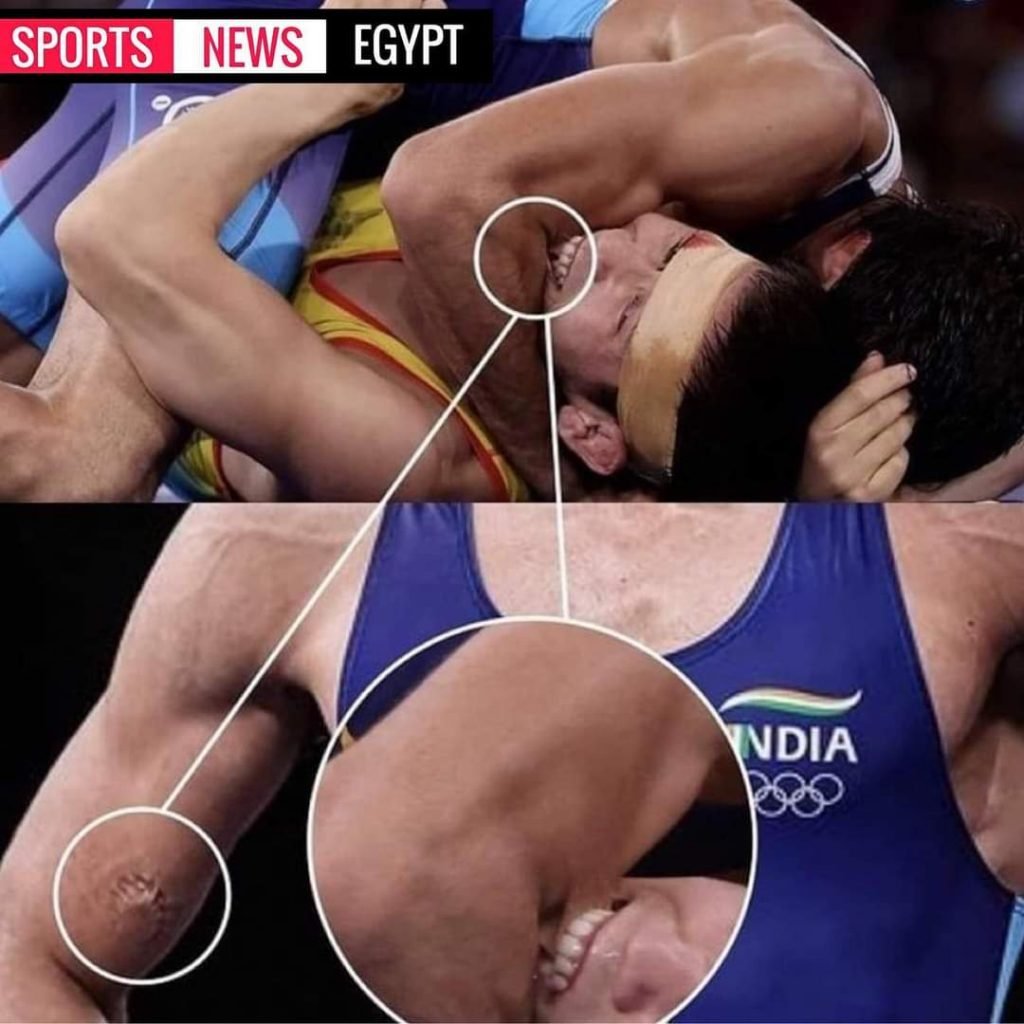 11. And the Award for the best dancing moves goes to The Funniest Rave horse in town SuppenKasper "MOPSI" that belongs to the USA four-time Olympian Steffen Peters!
12. The Weirdest highlight that occurred this year was when the shot putter Raven Saunders wore a mask designed with the Sadistic smile of THE JOKER!!!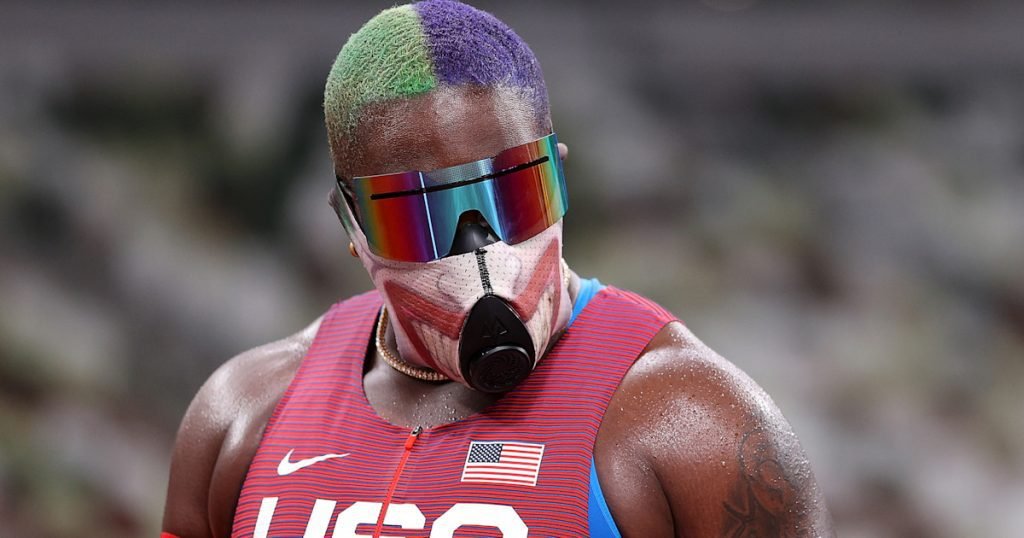 At first, when the Olympics was postponed last year every athlete thought that his/her dream faded away, but surprisingly this year the Tokyo Olympic Games was full of unforgettable moments that will remain in our brains forever!