It's safe to say that the one show that has captured the hearts of audiences is "Kamel El-Addad," a heartwarming comedy that features actress Dina El Sherbiny in a standout performance. Granted, the series had an advantage by airing before Ramadan actually started, which grabbed more viewers in a smart marketing move by Shahid. But that doesn't mean the series does not deserve it's praises, particularly Dina El Sherbiny.
About Kamel El-Addad:
"Kamel El-Addad" is a fast-paced TV series that consists of 15 episodes, filled with comedic adventures that have captivated viewers and kept them entertained throughout Ramadan. The story revolves around Leila, a woman who has been married and divorced twice at a young age, resulting in four children. She falls in love with a widowed plastic surgeon who also has three children.
This love gives them the courage to make a bold decision to get married and merge their families, leading to many hilarious situations.
Aside from the comedic relief, the show sheds light on many important and diverse social issues, such as early marriage, choosing the wrong partner, and experiencing motherhood at a young age before being mature enough. The series also examines the relationship between divorced couples after the divorce, as well as the model of a divorced woman who needs emotional stability, which may be criticized by society or her children, unlike men who can marry as many times as they want without being blamed.
"Kamel El-Addad" has also received high praise for its ability to tackle sensitive issues such as toxic relationships and domestic violence in a subtle and respectful way. By addressing these issues, the show has helped to raise awareness and promote important discussions about these topics.
Dina El Sherbiny's Performance
Dina El Sherbiny's performance as Leila has been hailed by viewers and critics alike for her impeccable comedic timing and relatable portrayal of a woman trying to navigate the complexities of family and love. The actress, who has previously starred in crime and thriller series, has showcased her versatility in the genre of comedy, proving that she can excel in any role she takes on.
The chemistry between Dina El Sherbiny and Sherif Salama is one of the main reasons for the success of the show. Despite it being their first collaboration, their appealing chemistry has won over audiences and made them fall in love with the characters they portray.
"Kamel El-Addad" also marks El Sherbiny as a top actress of her generation after many questioned her talents.
Praise for the Show and Dina El Sherbiny
The success of "Kamel El-Addad" can also be attributed to the heartwarming script that tackles important social issues. The show has received high praise from celebrities, including veteran actress Samira Ahmed, who commended the series for its unique style and presentation, and Amr Adib, who praised El Sherbiny's outstanding acting abilities.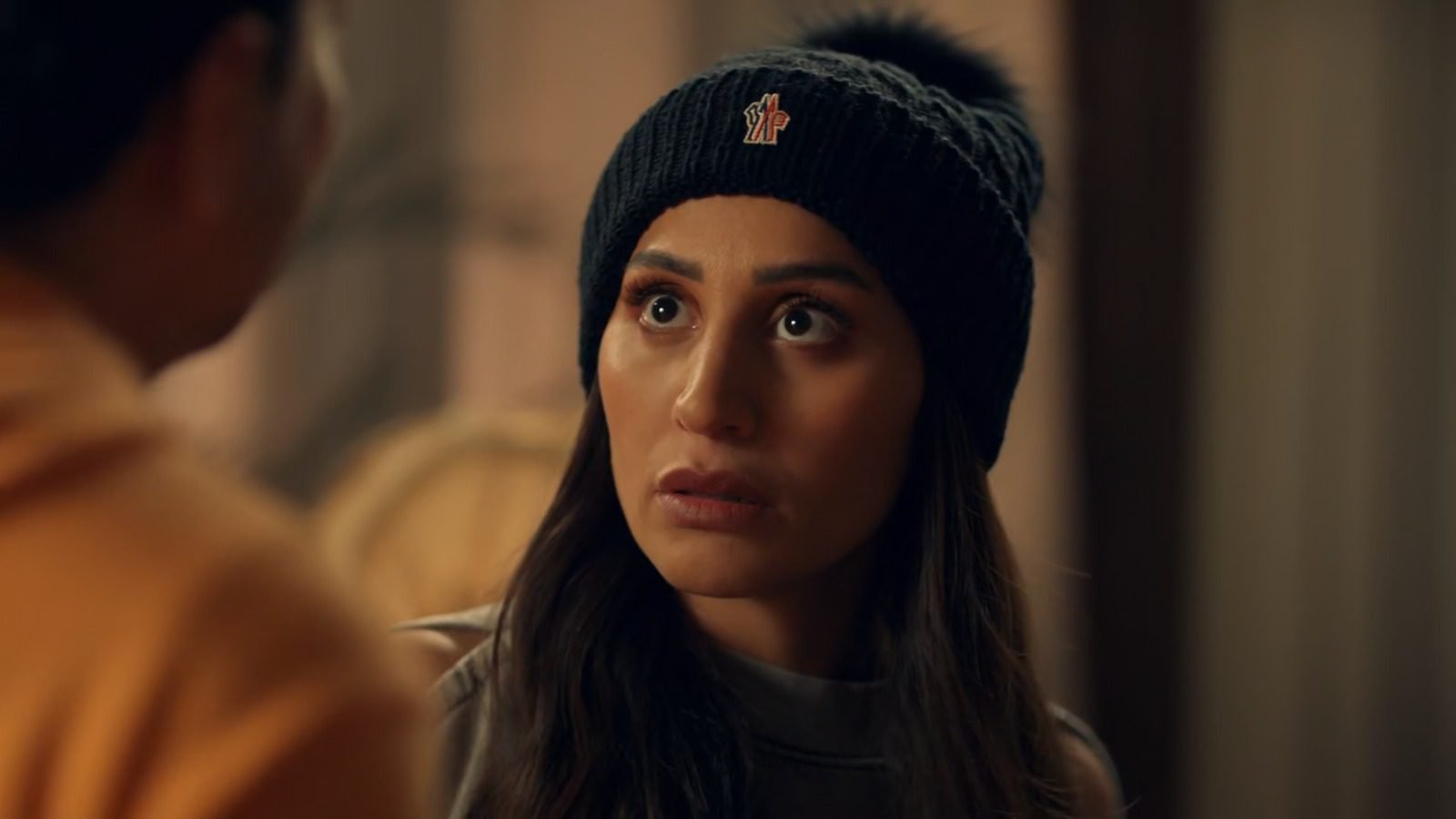 But it's not just celebrities who are singing the show's praises. Viewers have taken to social media to express their love for the show and El Sherbiny's performance. One viewer wrote, "Dina El Sherbiny is amazing in 'Kamel El-Addad.' She's funny, relatable, and a joy to watch." Another commented, "I can't get enough of this show. It's the highlight of my Ramadan nights."
El Sherbiny herself has spoken about her love for the role of Leila, saying,
"The complete series is a joyful and often present in various Egyptian family gatherings, despite the difficulties, to laugh and joke. This is what I loved about the role of Leila, that she is capable of bringing the family together."
In addition to the social commentary, "Kamel El-Addad" has also been praised for its heartwarming moments and relatable characters. The show's focus on family dynamics and the struggles of balancing work and family life has resonated with viewers, who have praised the show for its realistic and honest portrayal of these issues.
Overall, "Kamel El-Addad" has become a must-watch for audiences this Ramadan season. With its talented cast, heartwarming script, and important social commentary, the show has captured the hearts of viewers and cemented itself as one of the most successful and beloved shows of the season.