The Egyptian Hossam Fouad is getting ready to break the record in Guinness World Records by riding a pre-equipped motorbike to the Longest Distance Driven By Motorbike on freshwater "The Nile River" record, for a distance of 6,000M
Fouad's trial to break the record is held under the Ministry of Youth and Sports, Motoclub Egypt, the Egyptian Sailing Federation, Counsel Masters, Egyptian media covered by Masrawy and Shift Egypt.
The Founder of Motoclub ElGouna racetrack is trying to break the previous record, which was recorded last month with a length of 1,500M. He attempting to do it next Friday on the Course of the Nile River. It will start at 8 AM and Fouad will start at the Egyptian Sailing Federation in Al-Manial island, till Mamsha Ahl Masr and the end of Zamalek island.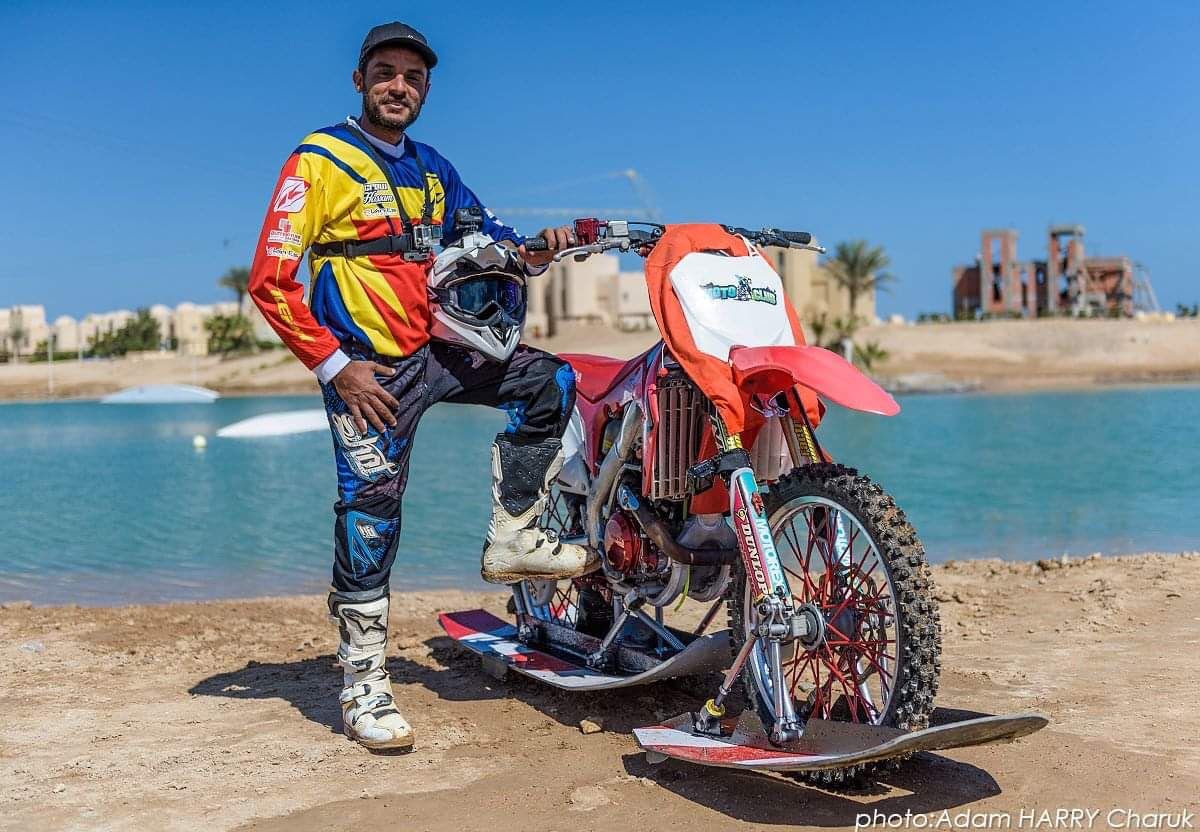 Hossam Fouad and the Motoclub team modified his 2012 motorbike so that it could float on the top of the water at the total cost of 370K Egyptian Pounds.
Hossam Fouad's goal by breaking the record was to draw the world's attention to sports tourism inside Egypt, especially the Motocross sport that has been loved lately.
Hossam won't stop there, he is planning on breaking a new record which is the highest jump on a motorbike throughout 2022.