Attention all sweet-toothed individuals, we've got some exciting news that will make your taste buds dance with joy! Dolato Gelateria and LA-SOURCED, Dirty Cookie have teamed up to bring you a one-of-a-kind collaboration that will make your sweet dreams come true.
Yes, you read that right, these two competitors have put their rivalry aside and have joined forces to create the ultimate dessert experience. It's like Batman and Superman working together to save the world, except in this case, it's ice cream and cookies coming together to save your sweet cravings.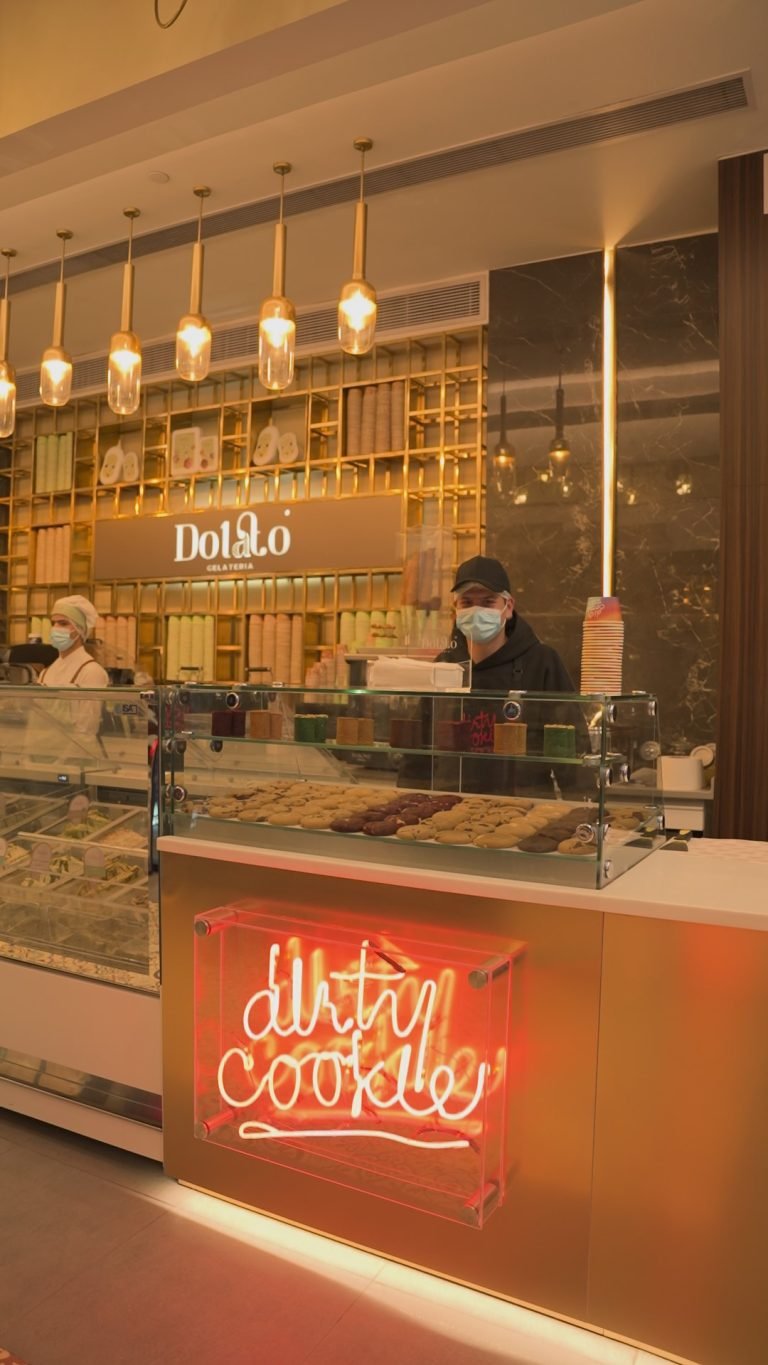 Dolato & Dirty Cookie: A Sweet Surprise on Women's Day
To mark the occasion of International Women's Day, the two companies held an exclusive dinner to announce their partnership. Titled "The Power of Support and Collaboration," the event was a celebration of strong, smart women in business, and the importance of banding together in times of crisis.
Ice Cream and Cookies: A Perfect Match
Dolato Gelateria and Dirty Cookie may offer delicious frozen treats, but they each have specialities. That's why they've come together to offer something truly unique to their customers. Dolato provides the creamy, dreamy ice cream, while Dirty Cookie brings the baked-to-perfection cookies. It's a match made in dessert heaven!
A Chance Encounter Sparks a Delicious Partnership
What led to this sweet collaboration, you may wonder? It turns out that a chance meeting at the Forbes Middle East Under 30 Summit last November brought the CEOs of Dolato Gelateria and Dirty Cookie together. They quickly realized that by joining forces, they could both benefit in a big way.
A Message of Unity in Challenging Times
In a world that can often feel cutthroat and competitive, the leaders of these two companies have a different philosophy.
As Mohamed Amin El-Hout, CEO of Dolato Gelateria put it:
"this time is not the time for competing with each other, it is the time for alliances and togetherness."
By seeing each other as indirect partners rather than competitors, they hope to inspire other companies to follow their lead.
The benefits of this partnership are clear. Dolato can save on research and development costs, while Dirty Cookie can expand its reach without investing in new branches. But beyond that, the collaboration is about more than just the bottom line. By working together, these two companies hope to inspire a spirit of collaboration and positivity that can benefit everyone.
As Shahira Marei, CEO of Dirty Cookie, put it:
"there is abundance in the world, and we should all win together."
That sentiment is at the heart of this sweet partnership. By sharing their talents and resources, Dolato Gelateria and Dirty Cookie hope to set an example for other companies to follow. Who knows what other sweet collaborations might be in store?
The exclusive dinner to announce the partnership was attended by a who's who of public figures, celebrities, and VIPs. It was a celebration of not just this sweet collaboration, but of the power of women in business to make a difference.
Here's to many more collaborations that bring sweetness to our world!