Deir Al Adra (Monastery of the Virgin), also called Gebel El Teir monastery (the mountain of birds), is perched 130m above the Nile and was formerly known as the Convent of the Pulley since when it was built, ropes were the only way of reaching the clifftop.
The Deir Al Adra monastery is located about 24 kilometers north of El Minya city and situated on the top of the Birds mountain.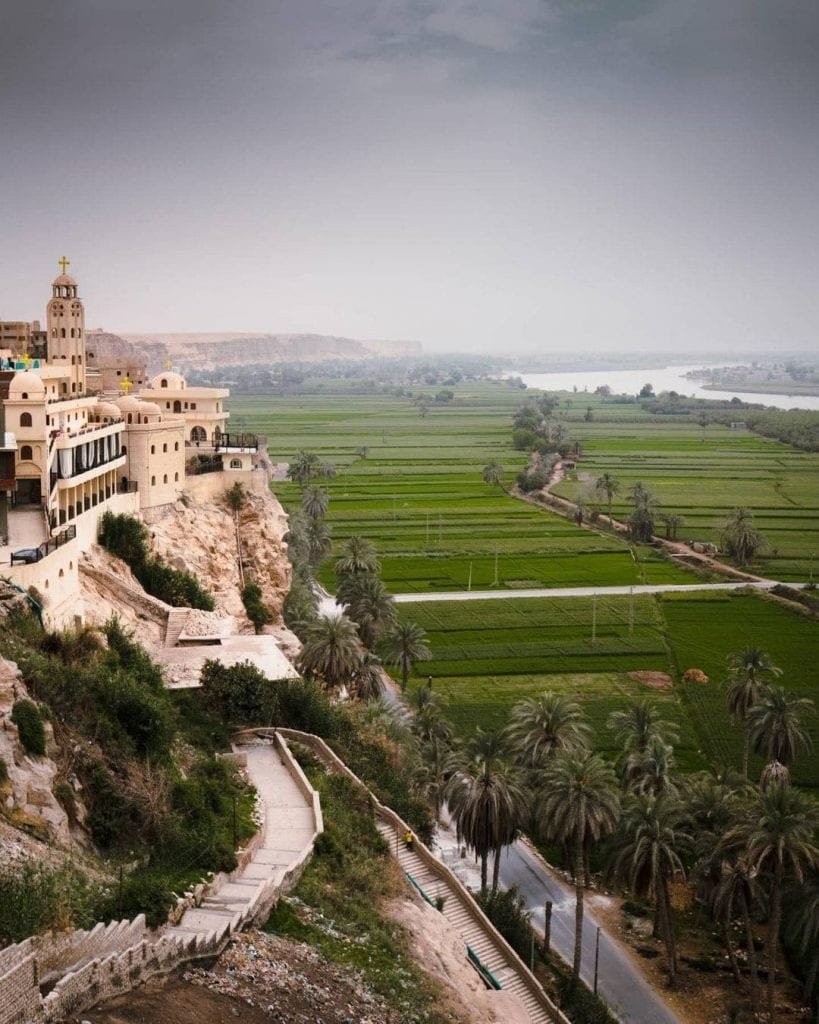 Coptic tradition claims that the Holy Family rested here for three days on their journey through Egypt. A cave-chapel built on the site in the 4th century AD is ascribed to Helena, mother of Byzantine Emperor Constantine.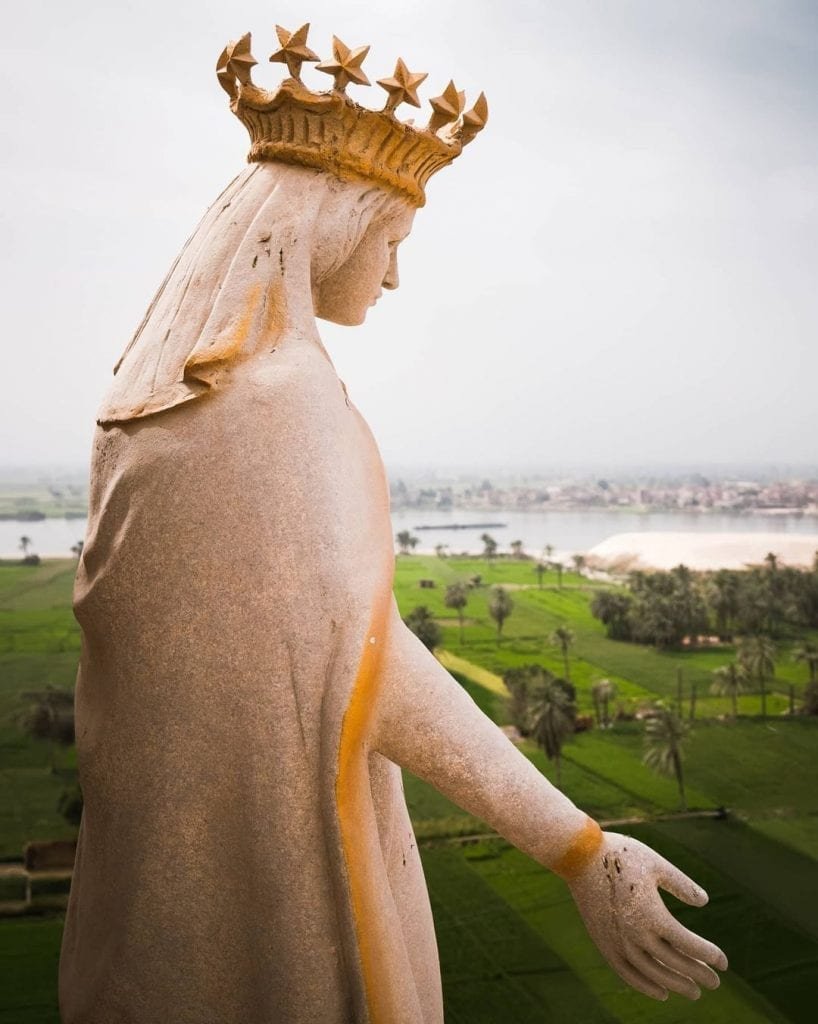 A 19th-century building encloses the cave, whose icon of the Virgin is said to have miraculous powers.
Thousands of pilgrims visit the monastery during the week-long Feast of the Assumption held there between January 29th till August 22nd.
Pictures by: Ahmed Abdeltawab