Some love her, some get creeped out by her, and some just plain hate her. We're talking about Sarah from Le3bet Newton, Mo'nes' wife, played by actress Alaa Sinan.
If you feel like you've never seen her before, it's true. Alaa is acting for the first time in Le3bet Newton.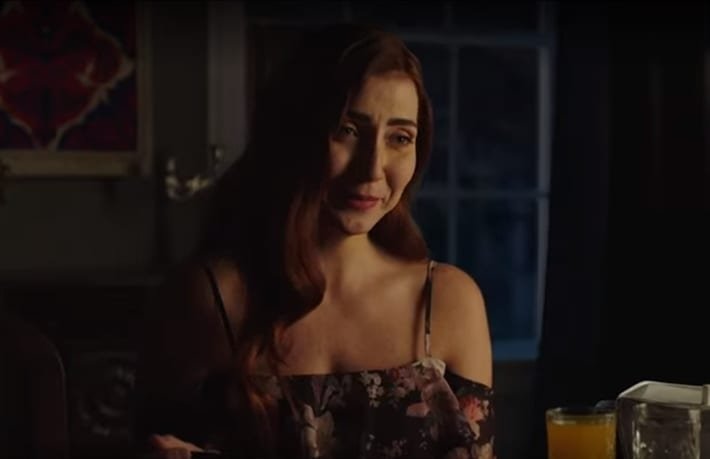 But let us tell you more about the new emerging actress, Alaa Sinan, that has so many people talking.
Alaa participated in the series by chance.
She was meant to only participate in the writing workshop with the scriptwriter Maha El Wazir and went to the filming site to get to know the team. But when Amani Naguib, the executive director, saw her, she nominated her for the role of "Sarah."
Her main passion is writing, and she participated in the writing workshops of Ahmed Mourad and Tamer Habib.
She graduated from the Faculty of Applied Arts, Department of Architectural Sculpture and Formation, and is 33 years old.
Her main job is as a marketing manager in a beauty company.
She lives between Egypt and the United States of America but does not hold a US nationality.
She loves to travel and documents her trips through her account on Instagram.