The Eid films of 2023 have been a hit with cinema-goers, with seven movies experiencing high demand across various genres, including historical, horror, action, and comedy.
Harley, starring Mohamed Ramadan, takes first place by a landslide:
"Harley" has grossed over 11 million Egyptian pounds so far, making it the most successful Eid film of 2023.
The film revolves around the story of a mechanical engineer named Harley, who returns to Egypt with his family after studying in the Gulf. He uses his intelligence and speed to work with a gang, becoming the closest member to the gang leader.
The film stars Mohamed Ramadan, Mai Omar, Mahmoud Hemida, Ahmed Dash, Hosni Sheta, Mai Kassab, Ismail Farghly, Basel El-Zaro, Hazem Ehab, and is written and directed by Mohamed Sami and Mohamed Samir.
Youm 13 Takes Second place
In the horror genre, "Youm 13" ranked second with revenues of 2,496,820 pounds. The film follows the story of Azaddin, who returns from abroad after a long absence, searching for his family. While staying in his family's palace, he discovers an unexpected adventure.
"Youm 13," another horror film, stars Dina El-Sherbiny, Ahmed Dawood, Sherif Mounir, Arwa Gouda, Mahmoud Hafez, and Nesreen Amin, and is written and directed by Wael Abdullah.
Ibn El-Hajj Ahmed, starring Chico, is Third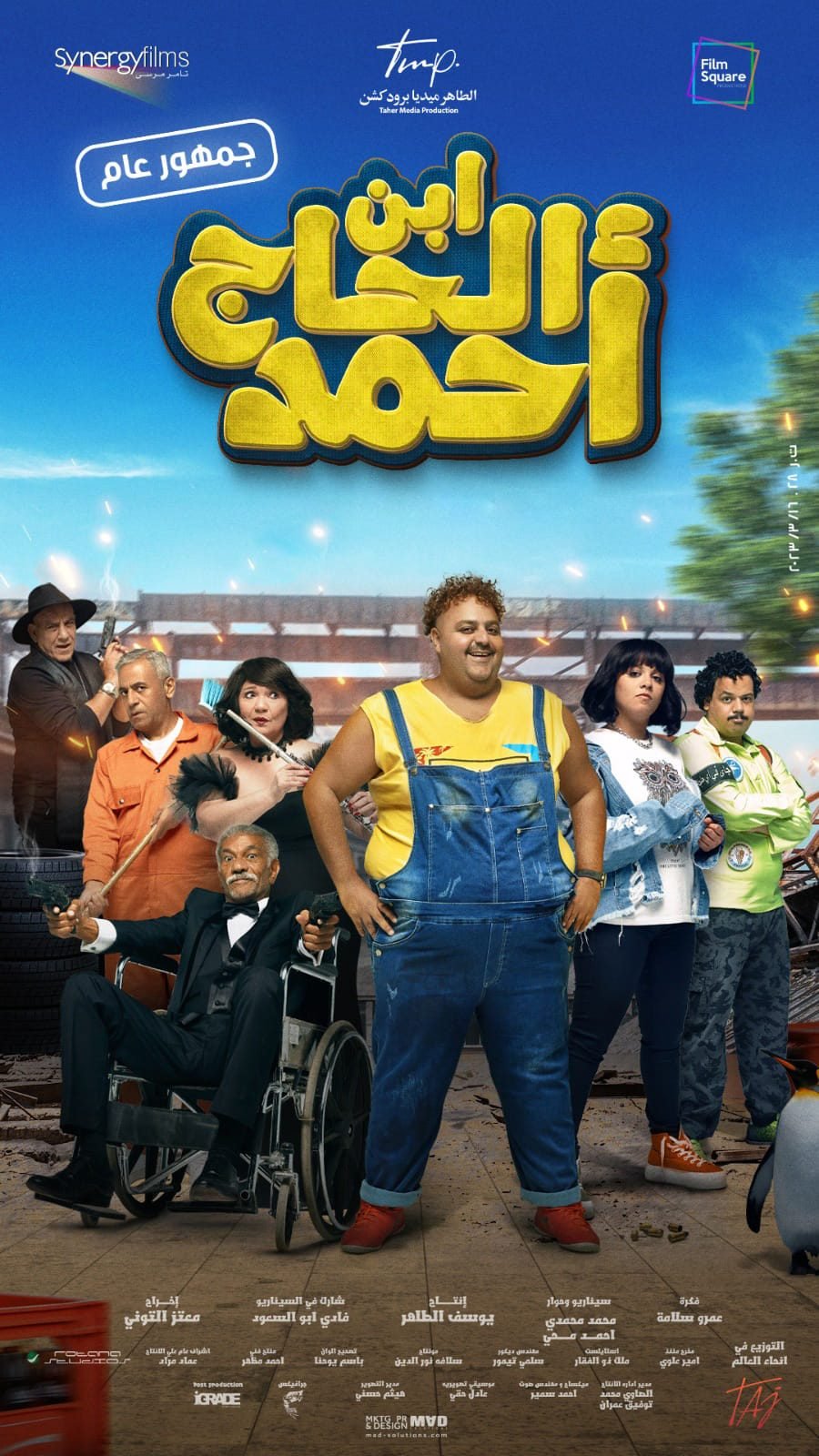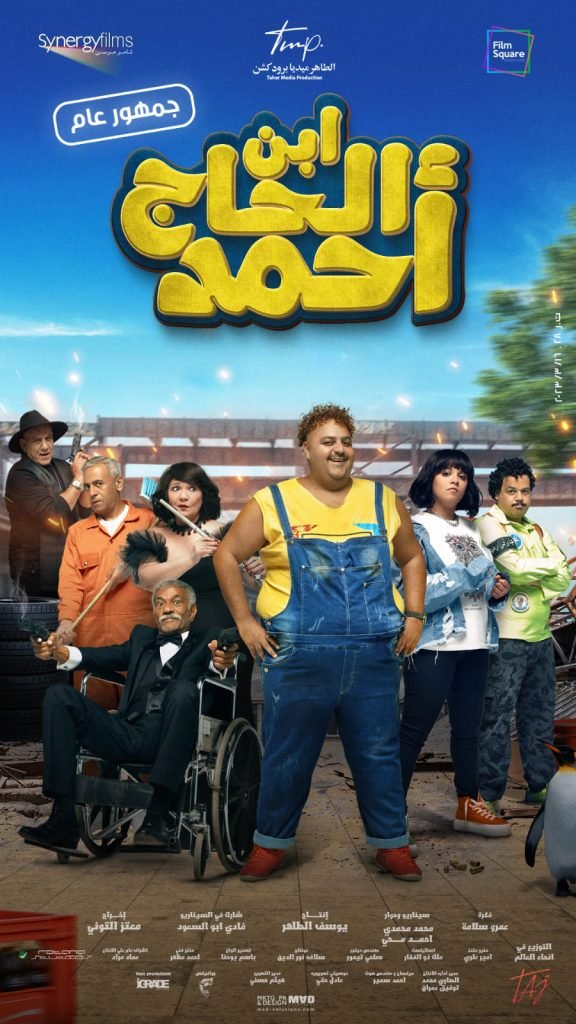 "Ibn El-Hajj Ahmed" takes the third spot in the box office ranking, grossing nearly 2 million pounds. The film, written by Mohamed El-Mahmoudi and Ahmed Mohy, stars Chico, Rahma Ahmed, Farag, Sayed Ragab, Ayda Reyad, Sabry Fawaz, and Mustafa Ghareeb.
Baa'd el Shar starring Ali Rabee is forth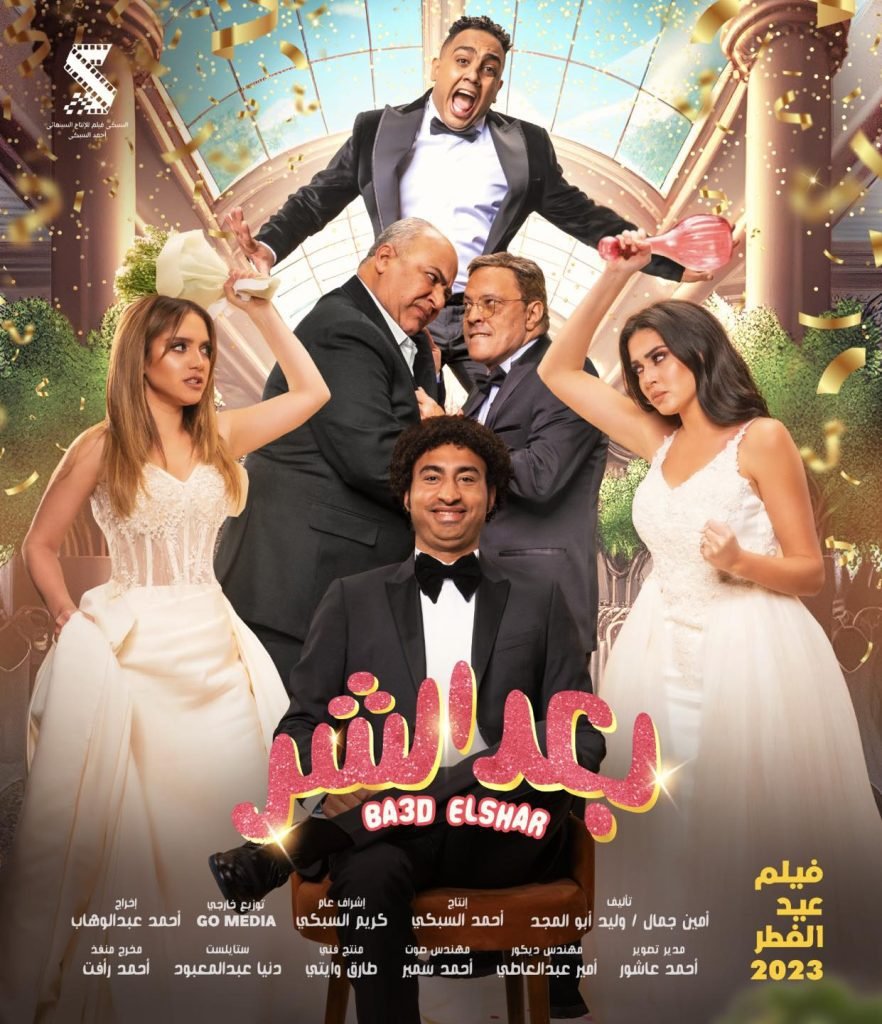 The film "Baad Alshar" starring Ali Rabee achieved remarkable revenues on the second day of Eid Al-Fitr, with a total of 3.5 million pounds since its release, and recorded revenues of 2 million pounds yesterday, Saturday, in various cinemas.
"Baad Alshar" is written by Amin Jamal and Walid Abu Al-Majd, directed by Ahmed Abdel-Wahab, and stars Ali Rabee, Mirna Nour El-Din, Ous Ous, Rana Rais, Bayoumi Fouad, Amr Abdel-Galeel, Suleiman Eid, Hala Fakher, Alfat Omar, and guest star Malak Koura. The film revolves around a comedic plot, with Ali Rabee portraying a pilot who encounters many comedic situations.
The flops: Ramses Paris, Moghamarat Coco and Saa't Egaba
The film "Ramesses Paris" grossed 522,201, only pounds. The film stars Haifa Wehbe, Mohamed Salam, Hamdi Al-Mirghani, Mahmoud Hafez, Mohamed Tharwat, Moustafa Khater, Jumana Murad, Mohamed Osama Ous Os, Sami Maghawry, written by Karim Hassan Bashir and directed by Ahmed Khaled Moussa.
As for Moghamarat Coco, starring Baymoi Fouad and Shereen Reda, the film grossed only 427,306 pounds.
The biggest flop, however, was Saa't Egaba, grossing only 174,835 pounds. With that said, the film has been receiving great reviews from those who've seen it.
Overall, the box office revenues of films currently being shown in cinemas witnessed strong competition, with "Harley," "Youm 13," and "Ibn El-Haj Ahmed" ranking among the most prominent films. On April 22, 2023, the total box office revenues of films in cinemas amounted to approximately 13,970,069 Egyptian pounds, according to film distributor Mahmoud El-Defrawy.