"Perfect Strangers", the first Arabic Netflix film based on the smash-hit Italian feature, tells the story of seven close friends who get together for dinner and decide to play a game that involves them placing their cell phones on the dinner table, and agreeing to openly share every call, text and voice message as it comes. What starts out as fun, quickly unfolds into an uncharted path of untold secrets that reveals more than what they wish to share.
The Arabic version of the most remade film in cinema history with 18 remakes, features a remarkable Pan-Arab cast coming together for the first time including Lebanese award winning director/actor Nadine Labaki, Egyptian star Mona Zaki, Eyad Nassar, Georges Khabbaz, Adel Karam, Fouad Yammine and Diamand Abou Abboud. Directed by Wissam Smayra, Perfect Strangers marks Wissam's debut as a film director.
"Perfect Strangers" is the first Arabic Netflix film and is expected to release on 20 January 2022 in 190 countries. The film is produced by Front Row Filmed Entertainment, Film Clinic, Empire Entertainment and Yalla Yalla and is the first of many films produced by Front Row as part of a first look deal signed with Netflix.
Dinner with friends is supposed to be an intimate, social moment. One where we should disconnect from our phones, and enjoy each other's company. But what if we did the opposite?

What if our dinner entertainment was, in fact, to share everything, including our phones and what is on them, indiscriminately? Are we prepared to reveal all to those whom we say are our closest friends and partners?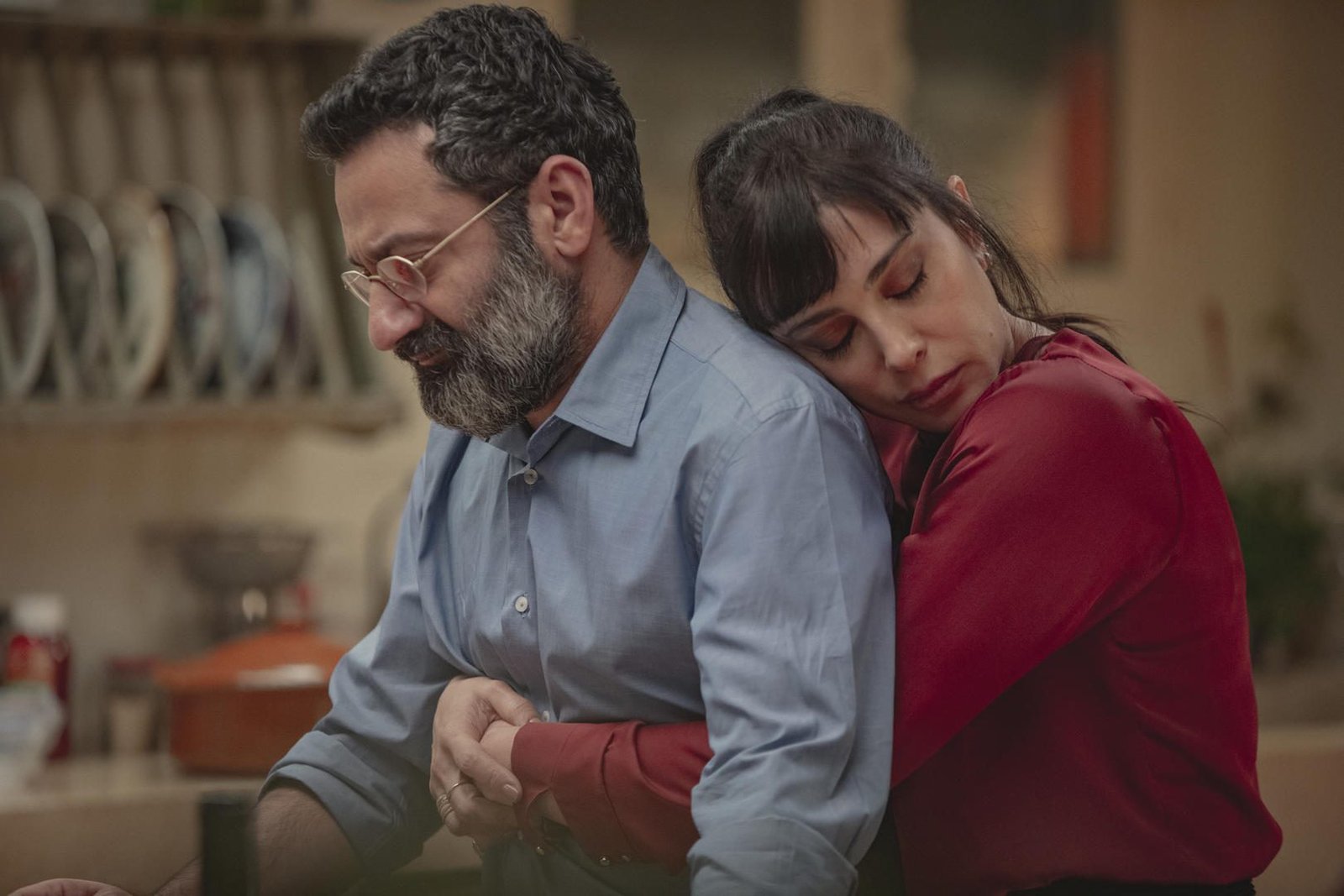 Photo Credit: RUDY BOU CHEBEL /NETFLIX | Copyright: © 2021 Netflix, Inc.