El-Shai continues to celebrate Egyptian women throughout March. Today, we highlight those in leading positions who have been key elements in the country's economic development over the past few years.
Employing their experiences and first-rate skills, those women have been contributing to various industries, from real estate to FMCG, ICT, and healthcare. They deserve praise for the impact they had across the board and a great deal of recognition for being the pioneers who continue to pave the way for the next generation of Egyptian girls, encouraging them to believe and unleash their potential.
Heba El Sewedy, Founder and Chairwoman of Ahl Masr Foundation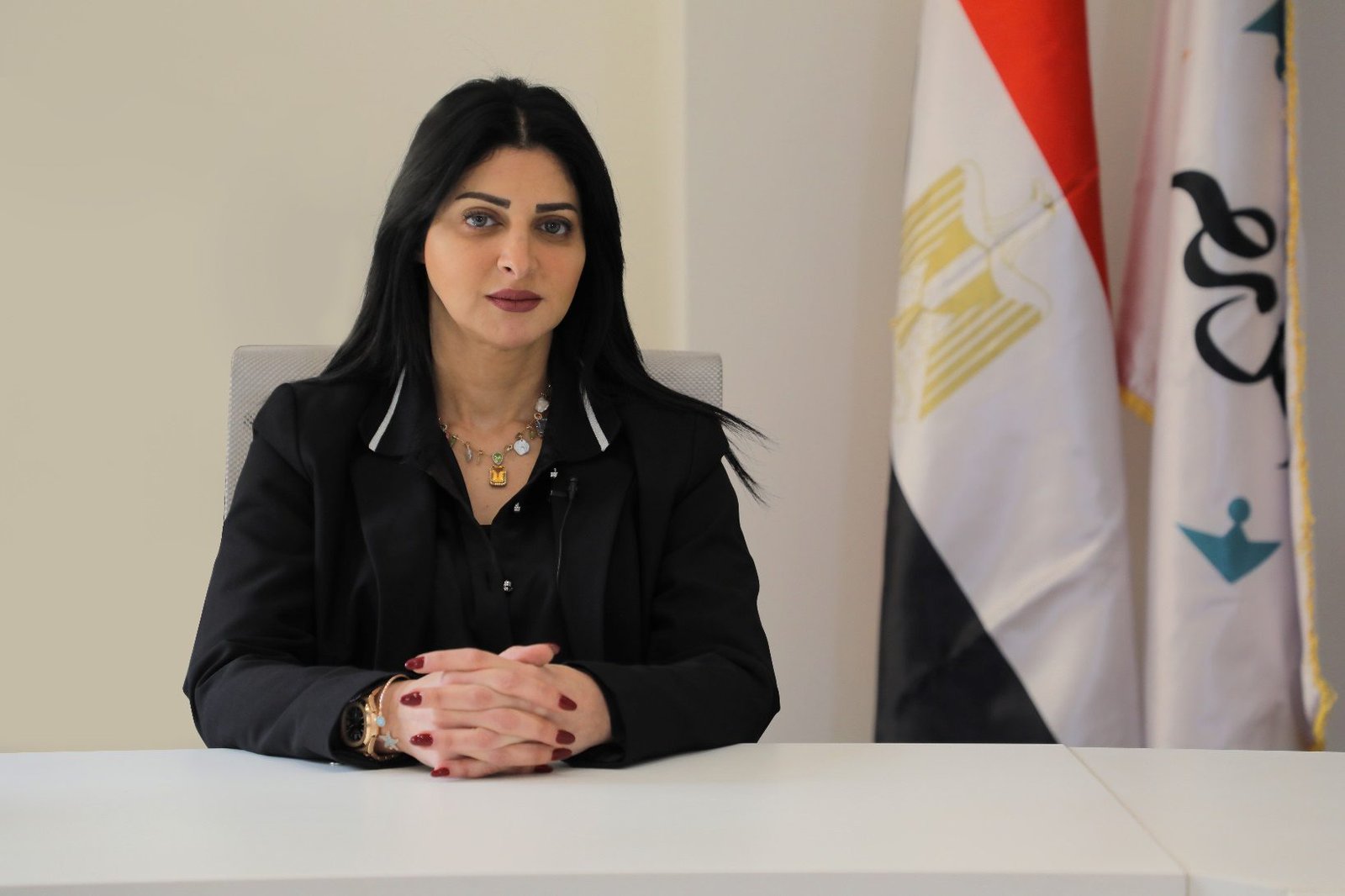 Dr. Heba El Sewedy is the founder and chairwoman of "Ahl Masr Foundation," the first non-profit organization of its kind in the Middle East and Africa dedicated to treating, preventing, and researching trauma and burn injuries. After graduation, El Sewedy established her own business in the Cotton & Textile Industry, "The Arabian French Textiles Co.", which she managed successfully for years.
With the increase in the number of injuries during the 25th of January 2011 events, and considering the alarming humanitarian situation, El Sewedy believed that her social responsibility should go beyond successful business and entrepreneurship. She understood the importance of civil society and engaging in charity works. Therefore, El Sewedy compassionately cared for the injured in Egypt, taking the responsibility of treating 4000 victims.
Her generosity was not limited to Egypt, but she also helped the injured in Libya during the Libyan revolution and looked after the martyrs' families in Egypt. In 2013, Heba El Sewedy decided to establish "Ahl Masr Foundation," under registration number 728/2013, to be the first and largest NGO of its kind in the Middle East and Africa dedicated to treating, preventing, and researching trauma and burn injuries. In 2016, shortly after establishing the foundation, El Sewedy started building "Ahl Masr Hospital" to be the first specialized non-profitable hospital and research center to treat and care for burns in the Middle East and Africa.
Heba El Sewedy holds a Bachelor's Degree in English Literature from King Abdul Aziz University, Saudi Arabia. In 2016, she was also awarded an honorary doctorate from Cape Breton University, Canada.
Arpita Mishra, Senior Product Manager, building Supply Chain Product Portfolio for Capiter
After spending an invigorating 7+ years in the Sales & Marketing vertical for well-established FMCG firms like USL-Diageo and AB InBev, Arpita pursued the next chapter of her ever-evolving life – an MBA from Hult International Business School (Boston, Massachusetts).
During these two years, interacting with professionals from diverse cultural, work, and educational backgrounds, she discovered the opportunity to put her strengths in team management, client relationship management, competition analysis, and past understanding of customer/client behavior into perspective through product development.
Taking the initiative of starting at a product manager role at Locus.sh. She has grown to Senior Product Manager Level at Capiter, she handled complete fulfillment and delivery products to support Capiter to reach its north star metric.
A creative bent of mind coupled with a drive to mentor as well as learn from people has helped her collaborate with cross-functional teams and work seamlessly towards the common goal of successful business deliveries at Capiter.
I have always been vocally passionate about sustainability led projects and share the global belief that this is the future. With a little hiccup of current lockdown conditions, I continue to explore different parts of the world, learning from diverse perspectives, being open to receive learnings and grow personally as well as professionally. I aspire to be a leader of change.

Arpita Mishra
Heba Abdallah, Head of Marketing at Cairo Festival City Mall
Marketing pundit and a renowned figure in the retail industry, Heba Abdallah is the Head of Marketing of Egypt's leading entertainment and shopping destination, Cairo Festival City Mall. Drawing on more than 22 years of extensive experience, with 14 years in the marketing field managing a strong portfolio of brands. Abdallah has been leading Cairo Festival City Mall's marketing activities since 2019.
Known for her meticulous and imaginative projects, taking challenging initiatives and turning them into thriving ones, Heba Abdallah has made impactful transformations to the brand since joining and led numerous successful campaigns that revamped the retail industry in Egypt. One of the most successful projects was the mall's partnership with Vogue Italia, the first partnership of its kind in Egypt.
Heba's contribution has led the mall to win 4 international awards from MECSC on three consecutive years and the "Innovation and Marketing Leadership Award" 2020 & "The Mall with the Best Customer Experience" 2021 in bt100 awards gaining regional recognition.
Abdallah has rich expertise in the real estate field, prior to joining Cairo Festival City Mall; she held several leading positions in Emaar Misr for over 10 years. She was the Assistant Marketing Director for 3 years, where she directed the marketing operations and led several marketing projects for Marassi, Mivida, and Uptown Cairo. Her key responsibilities also included running several sustainable CSR programs with multinational organizations and handling events, special projects and hospitality marketing.
Abdallah embarked on her professional journey in BNP Paribas, where she assumed the position of Deputy Head of the Training and Development Department for 3 years, followed by Head of Learning and Development Department for 2 years at Bank Audi.
Abdallah holds a Bachelor's degree in Business Administrative. She is also a philanthropist, distinguished for her charitable contributions, being the Founding Member of Rotaract El Montazah and Leo Charity Club.
Basma Shams, Head of Corporate Affairs, Danone Egypt & North East Africa
Basma Shams is a Corporate Affairs and Communications professional with more than 18 years of experience in the PR & Communications field. She joined Danone in June 2021 as Head of Communications and Corporate Affairs Egypt and North East Africa.
Shams holds a bachelor's degree in Mass Communication from the University of Ottawa, Canada, with a double major in Organizational Behavior and Journalism.
In addition, she holds a Master's degree in Marketing Communications from the Laurentian University, Canada, and a Certificate in Corporate Communication Leadership from Arizona State University. Prior to joining Danone Egypt, Shams worked as Manager of External Communications at Philip Morris International. Before that, she worked in Dubai as Head of Brand & Integrated Marketing Communications for Philips Middle East.
In 2005, Shams headed the Public Communications Division for the office of the Minister of Communications, where she was responsible for the setup of the international media press center as well as developing content and leading a specialized team during the presidential and parliamentary elections.
Her career milestones included holding the Head of Corporate Communications position at Henkel Egypt, where she was part of the project team responsible for restoring the Tutankhamun Mask. In addition, she has extensive experience as a client relations director and media relations consultant in several local and international public relations and government affairs agencies.
Ghada I. Shaker, Senior Marketing & PR Director – Redcon for Offices and Commercial Centers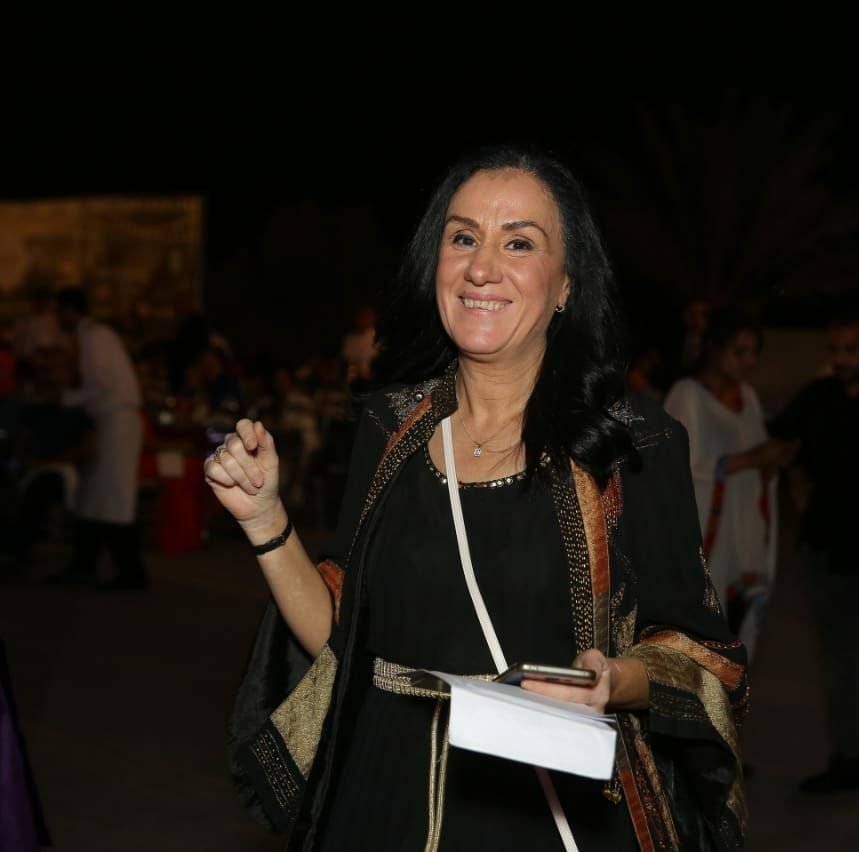 Ghada Shaker has worked as a PR & Corporate Communications Director and Acting Marketing Director at City Edge Development for 2 years. Prior to that distinguished post, she was a senior PR & Communications consultant for nine years and has handled various accounts during this period, including among others, Emaar Misr, Giza Governorate, Tatweer Misr for Real Estate Development, LTC (leadership Training & Consultancy) and is still supporting Ahl Masr Foundation as a Consultant.
Prior to working as a consultant, Ghada was the Media Relations Director at Editor PR, Communications, and events for two years. In addition, she handled the PR and media relations for several clients, including Vodafone, P&G, Adidas, Kraft, and many others. Before moving to the agency side, Ghada was the Assistant Director for PR & Corporate Communications at Orascom Telecom Holding for five years. She was part of the PR and events team. During that time, she handled events inside and outside Egypt and the media and public relations.
Ghada started her career working in tourism as a Tour Operations Manager at Travco Travel for over ten years. Working in tourism was the ground for her gaining interpersonal and communications skills, helping her shift her career to the Public Relations and Communications sector.
Hala Abdelwadoud, Director of Public Affairs, Communication and Sustainability North Africa Coca-Cola Atlantic
Abdelwadoud is a savvy business professional with more than 15 years of experience under her belt in Public Relations. During her career, she was a key player in developing several corporates. Prior to her post as Director of Public Affairs, Communication and Sustainability North Africa at Coca-Cola Atlantic, she worked as Head of Public Relations, Corporate Social Responsibility & Quality Management at Orange Egypt. Before Orange, Abdelwadoud was the Deputy Managing Director in POD agency under the umbrella of United Media Services (UMS).
Before mastering the field of Public Relations, she held various prestigious positions where she worked in the office of the Consultant of the Minister of International Cooperation and the office of Vice Provost at the American University of Cairo.
Stemming from her ultimate belief in social responsibility towards a sustainable tomorrow, Abdelwadoud is a member of the Corporate Impact & Sustainability Committee in the American Chamber & Women in Business Committee.
Being a certified life coach, AbdelWadoud became a member of various esteemed institutions like the Vice President Alumni Council of the American University in Cairo, Member of World Communication Forum Association, Member of French Chamber, Member of American Chamber, Member of Rotary International, and Past President of Rotary Club of Kasr El Nile.
Leveraging her unstoppable ambition and driven by her capabilities, AbdelWadoud landed various awards; she was awarded among the top 50 Women for 2019, awarded among the Most Influential Women in the ICT sector in 2020, and awarded in 2021 in Egypt Women Forum by the Minister of Social Solidarity. AbdelWadoud is a daughter of a diplomat. Being a mother of two young men, 21 and 18 years old, motivated her to be empowered and set the right example of hard work, dedication, and self-development.
AbdelWadoud was a student at Saçre-Coeur College, Heliopolis, Egypt, in 1991 and acquired a Bachelor of Arts (B.A) in Mass Communication from The American University in Cairo, Egypt in February 1996 specialized in Journalism- Public Relations and Advertising with psychology as a minor.
Raghda Al Azab, Head of Communications – TikTok MENA
With over 14 years of professional experience in PR, Raghda Al Azab has been behind ground-breaking and award-winning PR campaigns that have enhanced the public's perception, brand reputation, and consumer & media engagement. Al Azab has worked closely with multinationals to meet their business goals, such as IKEA, Dyson, and the latest to her list of achievements, TikTok. Al Azab has regional exposure and has tapped into markets such as UAE, Egypt, KSA, Turkey, South Africa, Pakistan, to name a few.
Her day-to-day work entails managing markets' teams, initiating online and offline PR campaigns, crisis and reputation management, narrative development, and increasing the brand's positive share of voice. Beyond the bounds of her professional career, Al Azab is also an Executive Master's Student at the Geneva School of Diplomacy and International Relations, scheduled to graduate in August 2022.
In addition, her passion for writing led her to publish her first book titled "وأشرقت شمس" translating to "And A Sun Rises," an inspiring self-help book encouraging readers to look for unique details that make their lives worth living and become masters of their own growth.
Afaf Shiha, Head of administration – Chairman Office – Benya Group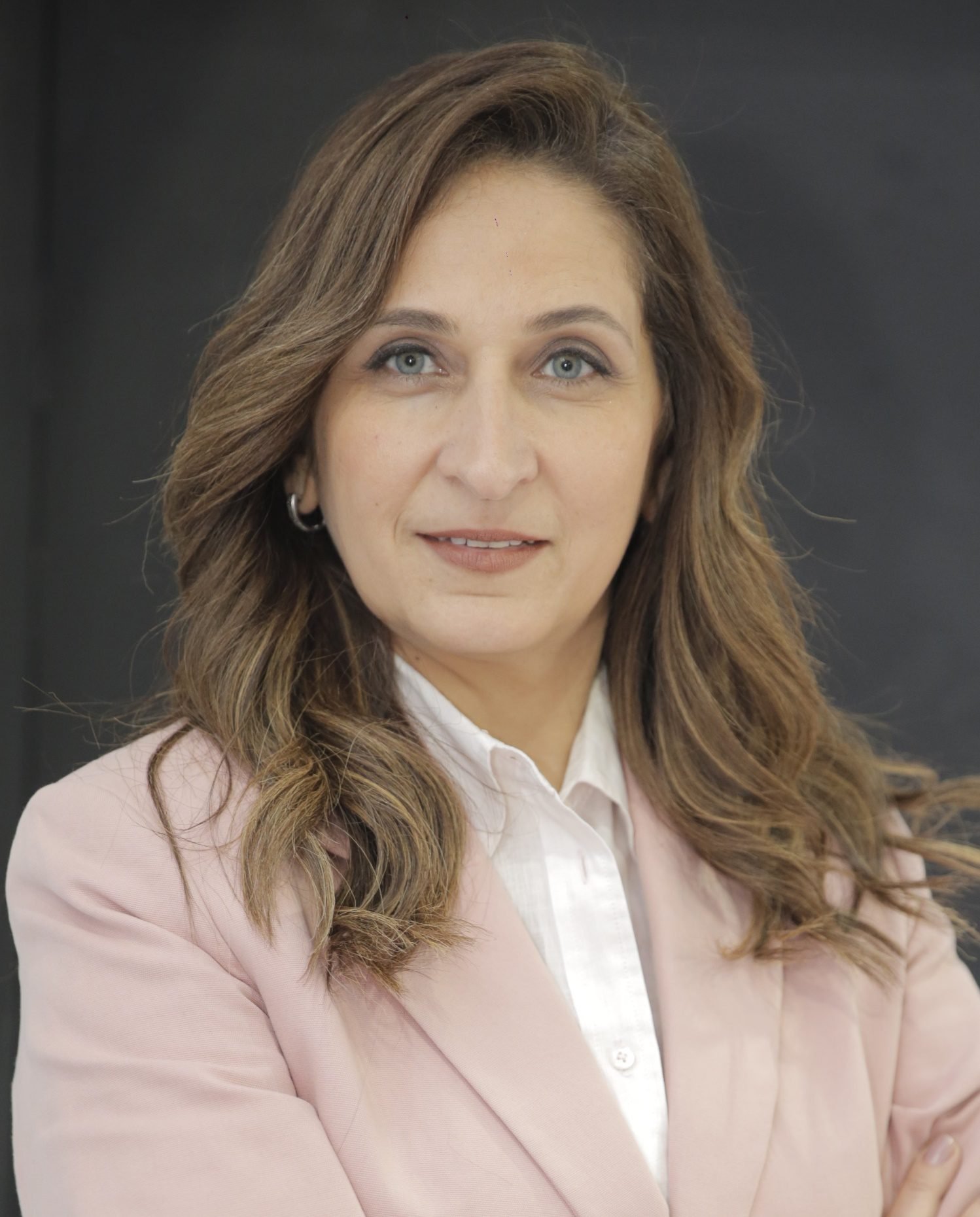 A savvy business professional with more than 25 years of experience working hand in hand with C Level executives at growth-oriented organizations in the Information technology world. Recognized for adaptability, efficiency, and resourcefulness. Afaf Shiha graduated from the American University in Cairo, majoring in Computer science with high honors. Later, she was top of her class of the Master's degree from the Arab Academy of Science and Maritime.
During her career, she was a key player in the growth of several companies that she joined when they were start-ups, and later they have exponentially grown to be some of the renowned organizations in the region. When Ms. Shiha joined ITWorx, around 50 employees were in a Cairo-based small office. She worked hand in hand with the management to grow the team to over 1000+ professionals spreading across 3 continents and over 5 countries. Afaf had played an important role in another astonishing success story when she joined Fiber Misr (later Benya Group) among a team of 4 persons.
During 5 years, she supported the management in building a group of more than 5 subsidiaries with over 600+ employees and delivering mega projects in Egypt and the region.
Nahla Kamal, Corporate Affairs and Sustainability Director for Nestlé Middle East & North Africa (MENA)
Nahla Kamal is the Corporate Affairs and Sustainability Director for Nestlé Middle East & North Africa (MENA), and her expertise comes in Corporate Governance and Social Responsibility. With more than 22 years of professional experience, Kamal's roles include being CEO of Accelerating Consulting, Country Projects Manager at UNIDO, Director of Corporate Governance at Logic Consulting, Deputy Executive Director at the Egyptian Institute of Directors, Deputy Minister of Investment, Head of the Information Unit at the Ministry of Investment, in addition to working as a Senior Economist at both the Ministry of Trade and Ministry of Economy.
Kamal is a member of several boards, such as the Egyptian Junior Business Association and Egyptian Women in Business Association. She was an Ex-board member in the Association of UK Graduates and a lecturer at ESLSCA Business School. Nahla holds a bachelor's degree in economics from Cairo University, a Master's degree in Economics and Social Policy Analysis from the University of York – the UK and a Ph.D. in "Corporate Governance, Social Responsibility & Firm Value" from the University of Plymouth in the UK