It's day one after the Royal Mummies Parade, and we're still feeling all the glitz and glam that happened during the show.
While various designers worked with the celebrities during the Royal Mummies Parade, we wanted to dig deep and find all about the day's fashion, from celebs to the pharaonic team.
Look, we're not going to lie and say we searched everywhere to get the information. We got lucky to know one of the team members of the styling team.
We spoke with Hiba Shabana, who gave us all the insights about the styling process and even shared many behind-the-scenes pictures.
Shabana is a young stylist from Cairo, who we had the pleasure to work with during our photoshoot with actor Amir El-Masry, where she was an assistant stylist.
The leading stylists for the Royal Mummies Parade were Khaled Zahra Azzam and Mai Galal.
Khaled then contacted Jasmine Abd El Wahab, costume and jewelry designer, who created the costumes' headpieces.
Jasmine had a team of young talents to work beside her:
Mennatullah Ahmed, Raghad Ehab, Yomna Rashed, Huda Sabry, Maather Hassan, Kholoud Emad, Andrew Louis, Mina Magdy, Rawda Tarek, Hams Elnahass, Mariam Noshy, Reem Abo Musallam, H.T, Fatma, Sana, Chiko, Abdelrahman, and Marwa Yassen.
Hiba Shabana was also a part of Jasmine's team, and here's what she had to say about her experience:
It was a marvelous experience that I'm grateful to be part of it.

I'm glad to see people's reactions after seeing our artworks on television, especially since most people thought these customized headpieces were done abroad and not made in Egypt by Egyptian artists.

I have to mention that all this work couldn't be done without the leading designer, Jasmine Khafagi. I also need to mention our team leader, Menna Ahmed, who handled the job and worked extremely hard on this project.

Most of us are college students and have other jobs, but we still took this project and worked on it with love and passion.
Jasmine did have a familiar person who worked on the event with her, though. Her hubby, Fashion designer Mohamed Khafagi, was the costume designer for all outfits except the celebrities.
Now moving on to the celebrities work:
Mai Galal mainly worked with celebrities, but Khaled Zahra Azzam was still involved.
Mai Galal styled Jasmine Zaki, who stunned us with a Nour Azazy Couture pharaonic-inspired dress.
Nelly Karim was also in a Nour Azazy dress.
She also styled Nardine Farag, who was in a signature Zuhair Murad dress and Sha Fine Jewelry. Murad is known to have many inspirations from the pharaonic culture.
Youssra was wearing a Tony Ward dress, and Nakhla jewelry made her tiara and cuffs, and her earrings were custom by Dima Jewellery.
Mona Zaki, who slayed the day, was in a Yasime Yaya dress and Azza Fahmy Jewelry. You didn't think Fahmy won't have been involved, now do you?
As for the male actors, except for Khaled El-Nabawi, were dressed in Orange Square suites.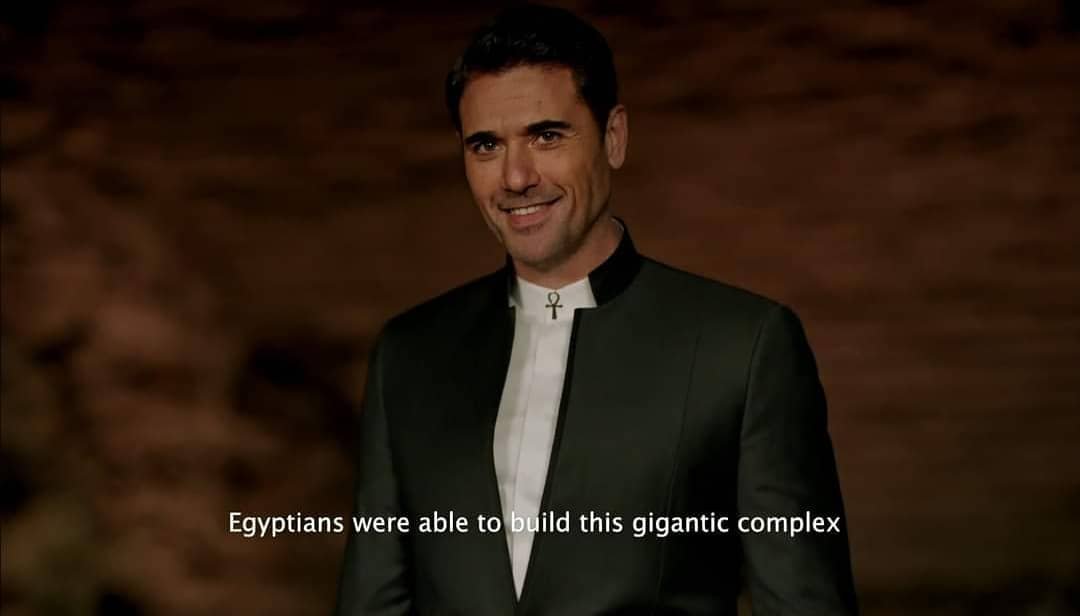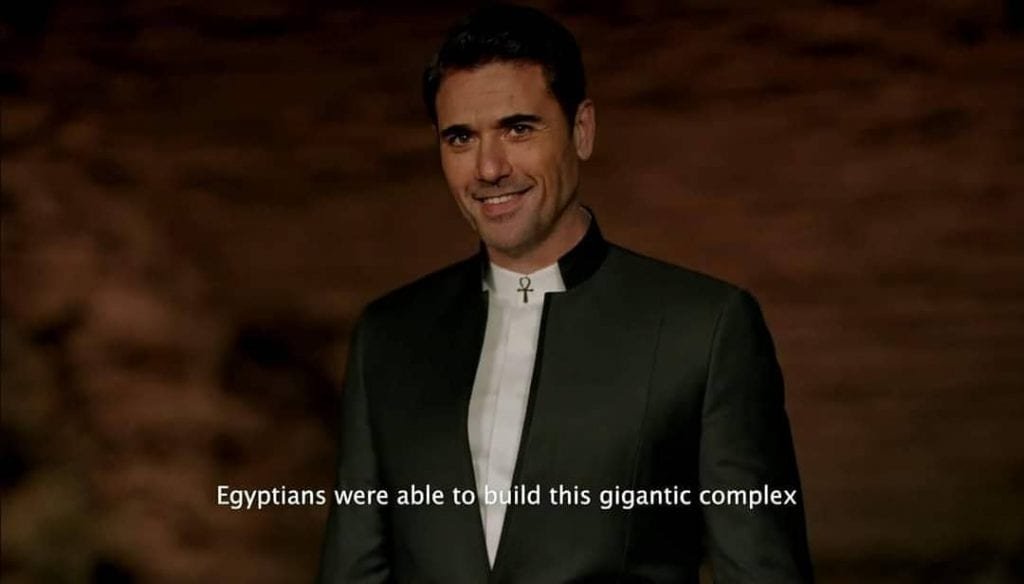 As for their pins, they were crafted by Huwa Design.