In her first horror series Kaboos (Nightmare), Jordanian star Rakeen Saad plays the role of a woman from Upper Egypt in the episode entitled "El Sel'awa". Rakeen portrays the character of Salha, a girl living in Luxor in the twenties of the last century, who marries her lover Imran (Khaled Anwar). Her husband suffers from the curse of the Pharaohs which pushes them to confront a dangerous creature called El Sel'awa.
Alongside Rakeen Saad, Kaboos stars Khaled Anwar, Passant Shawky, Alaa Quqa, Lobna Wanas, Mohamed Roshdy, and Abdallah Elsayed.
The episode is written by Mohamed Nayer, directed by Yasser Al Yasseri, and produced by Starship Productions. The series is one of STARSPLAY original works.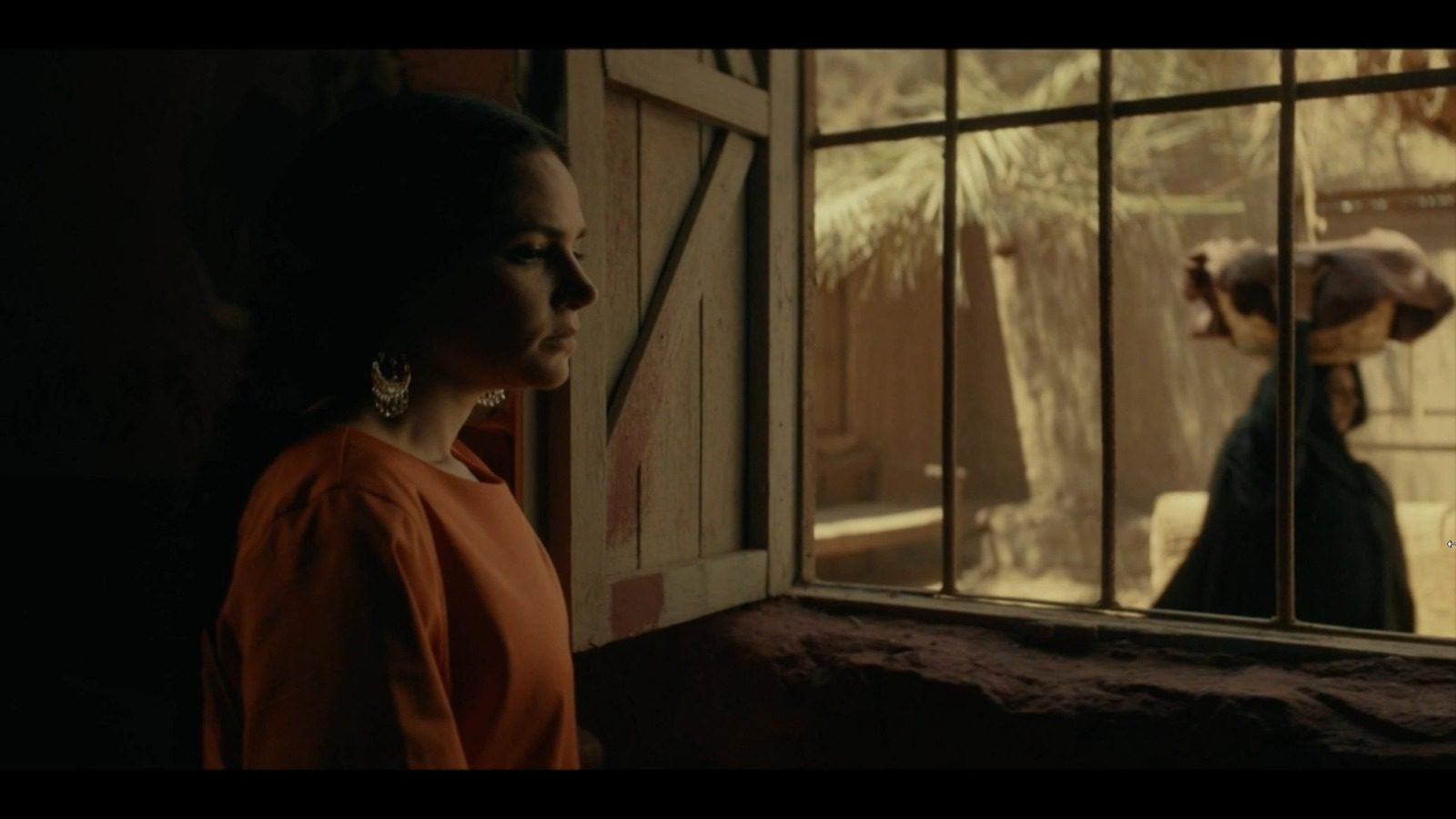 Currently, Rakeen's new drama Azmat Montasaf Al Omr is aired on Shahid VIP platform and topped the Google trends as well as Shahid's watching lists. Azmat Montasaf Al Omr stars Rakeen Saad, Karim Fahmy, Riham Abdel Ghafour, HendAbdel Halim, and Rana Raees. The series is written by Ahmed Adel Sultan and directed by Karim El Adl.
Rakeen is waiting for the release of the new series Al Safaah – B Damm Bared soon and exclusively on Shahid VIP platform. Alongside Rakeen Saad, the new series stars ahmed Fahmy, Bassem Samra, and Salah Abdallah. Directed by Hadi El Bagoury, Al Safaah – B Damm Bared is written by Mohamed Salah El Azzab and the writing workshop conducted by InjyAbou El Seoud and Emad Mutter.
Most recently, Rakeen's latest series Etezan was airedexclusively on Watch It. Etezan stars Rakeen Saad, Sedky Sakhr, Nabil Eissa, Safaa El Toukhy, Hagar El Sarrag, Hassan Malek, Tharaa Goubail, Zeinab Ghareeb, Dareen Haddad, Marwan Younis, Omar Sharqi, Kamal El Debieky, and young actorSelim. Written by Tasbeeh Maher and Sayed Omar, Etezan is directed by Shady Abdel Salam.
After the huge success of Rivo series that topped the Watch It trends and social media platforms during its airing, Rakeenstarted shooting her scenes in the second season. Rivo stars Rakeen Saad, Amir Eid, Sedky Sakhr, Tamer Hashem, Hasan Abu Al-Rous, Sarah Abdulrahman, Mina El Naggar, and Mohsen Mohie Eldein. Rivo is written by Mohammed Nayerand directed by Yahya Ismail.
Rakeen Saad excelled in portraying complex characters such as her role as Noaf in Netflix's Al Rawabi School for Girls. The series topped Netflix's trends in the Arab world during its release. According to Netflix, the second season of Al Rawabi School for Girls will be released soon. Rakeen also took part in the film The Knower. She competed in the 2018 Ramadan season with her role in Bel Hagm el A'eli with veteran star Yehia El-Fakharany. Rakeen was famous for her role as Malika in Sunset Oasis TV drama.
Rakeen Saad participated in many Arab works such as the film The Worthy, the TV series Samarqand, and the film 3000 Nights, which was Jordan's official submission to the 2017 Academy Awards in the Best Foreign Language Film category. Rakeen received her Bachelor of Arts in Drama from the University of Exeter in the UK and participated in several workshops and acting courses in cinema and TV in Canada and Egypt.