Netflix addicted probably noticed the new series "Cooking with Paris," a cooking show hosted by Paris Hilton; a woman that was famous for her partying in the 2000s. Now she's is in her 40s, and cooking. While for some, this might look like just another cooking show, for many, especially millennials, this is something extremely random.
With that said, if you don't know Paris Hilton, then you are missing out on a pop-culture legend, a dare we say, a feminist icon! Paris Hilton was so famous, that Kim Kardashian was her assistant and would follow her holding her purse.
It's important to mention that Paris Hilton was known because she had a sex tape with her boyfriend get leaked to the internet, making her one of the first famous people to have a sex tape leaked to the internet.
The media back in the day was unlike anything now. Trust us when we say, it was heaps worse than it is now.
But, thankfully, this didn't stop Paris from getting back on track in her 40s, and taking control of her own narrative!
But now, let us tell you who exactly Paris Hilton is!
If the first thing that popped into your head when you heard her name was the hotels' chain, then you're on the right track. Paris Hilton is the heiress for the Hilton chains, and that's how she initially got her money. But she later, however, made a career for herself that could have easily cost more than the hotel chains, if she would have continued in her businesses.
Born on 17th February 1981, Paris worked as a model, singer, businesswoman, TV public figure, popular media personality, and had various business investments. She later worked full-time as a DJ.
Being born in a multi-professions, high class, and wealthy family is something adventurous. Paris is the daughter of Richard Rick Hilton, a businessman and co-founder of Hilton, and Kathy Hilton, an actress, and fashion designer. Paris is a mix of them both, in totally everything.
Hilton was raised in New York City and Beverly Hills. She's the oldest of four siblings and the closest to her only sister, Nicky Hilton. They both achieved their baby steps in the world of popularity together; her two aunts, Kim and Kyle Richards, former actors and now stars of the Bravo reality show "The Real Housewives of Beverly Hills."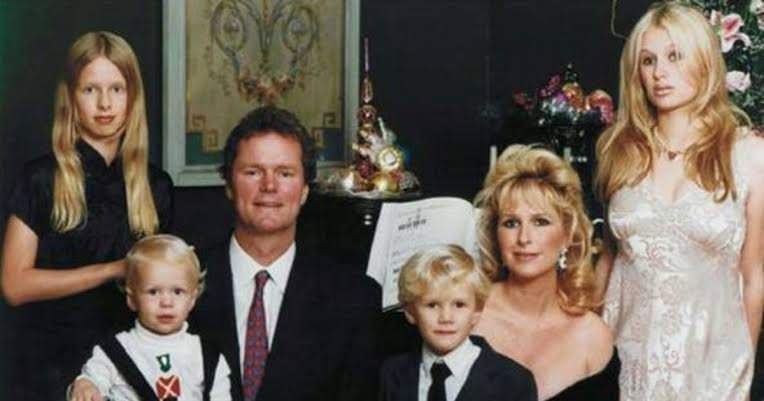 And you know what it is like to be born in a very well-known public family?
You are 100% thinking Paris lived peacefully, in pools of money, but it didn't go like that. Keeping the family name raised was a priority. Paris was always under criticism. Her relatives described her as a "Tomboy " just because she dreamt of being a veterinarian and saves her money to buy animals.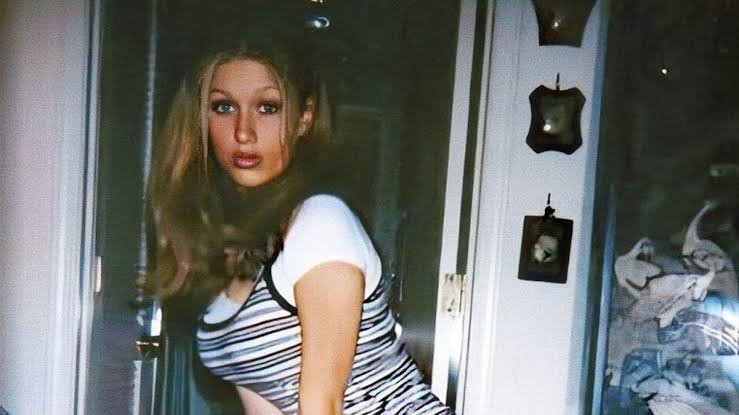 When Hilton grew up, her mother, Kathy Hilton, sent her to "Etiquette school." Moreover, they banned her, from doing the simplest things, like putting on make-up, wearing certain kinds of clothes, dating, doing things and hobbies she loves- like dancing-, this strict atmosphere, made Hilton realize "it's not real or neutral," and that was all because (the family high social circle).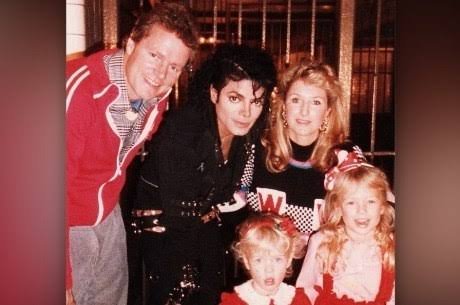 Paris and Teenage Abuse.
Later at 16, Paris was sent to various schools for the "emotionally troubled teens".
Just recently in her documentary "This is Paris," Paris, amongst several others, spoke up publicly about the severe abuse they received in these schools, especially at the Provo canyon school, where she spent 11 months.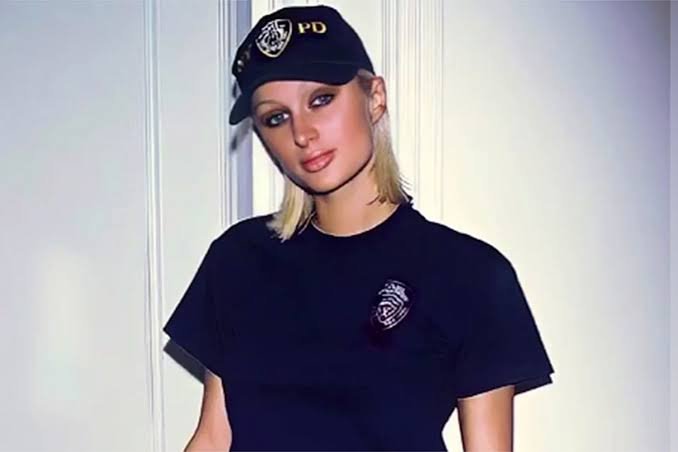 But, Paris didn't let it go but led a protest in Provo. On the 9th of October 2020, her goal wasn't just to tell their truth and close the whole school.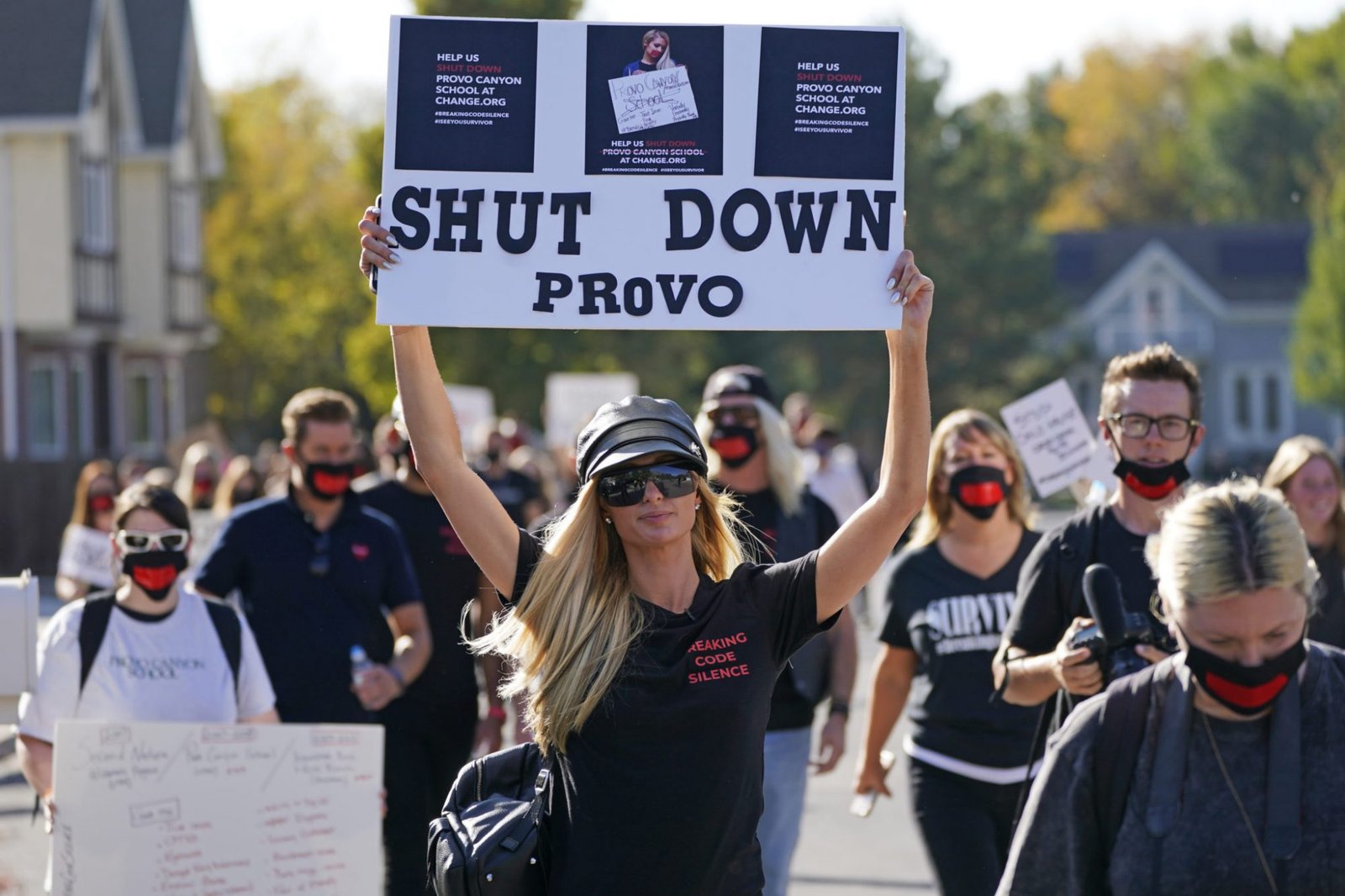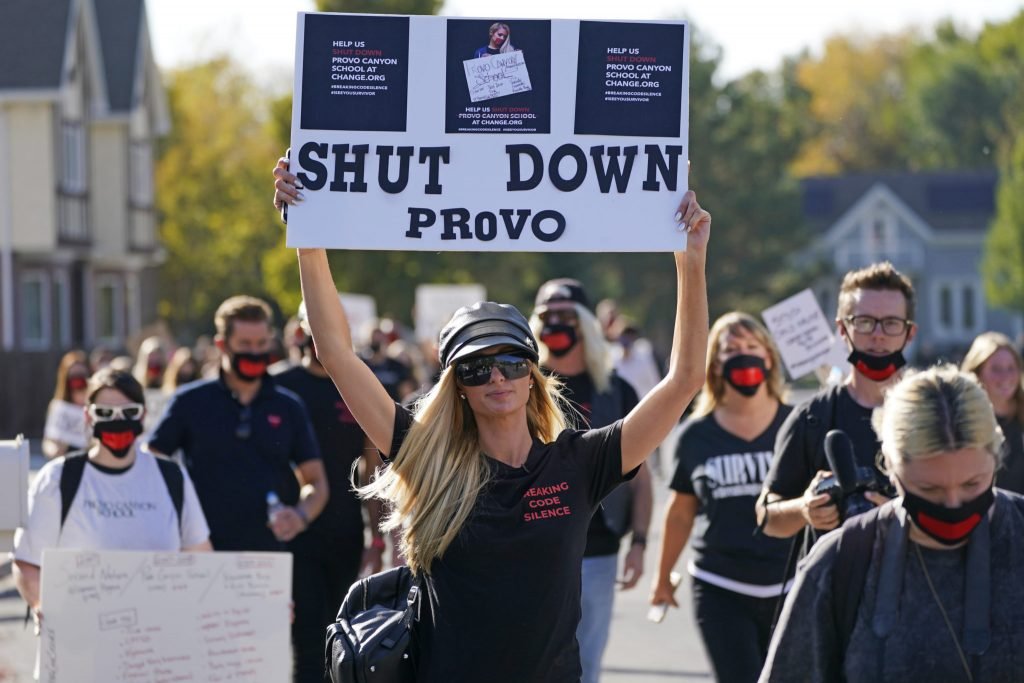 She went to Dwight school after being released from Provo, but she didn't cope with it.
"she was alone and couldn't make friends,"

Said her mother, Kathy Hilton, in an interview
In the end, she received a General Educational Development certificate, and it's a substitute for a US high school certificate.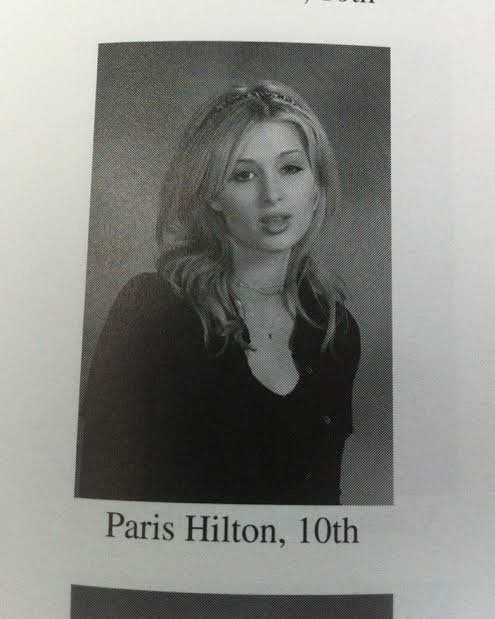 The Start of the Fame
When Hilton was still underage, she started her career immediately by being a socialite. She would attend high-class events, and fashion shows in different places, and just be seen with the world's most famous.
After being seen all the time, photographers took notice and they started publishing her photos from every event, she started to attract the media and people's attention.
This is what is equivalent to now being an Instagram "influencer."
"They're little stars. They've become names. To them, it's like a job. I believe they wake up every morning and say, 'O.K., where am I supposed to be tonight?'

Jason Binn, the publisher of Hamptons magazine, talking about Paris and Nicky Hilton.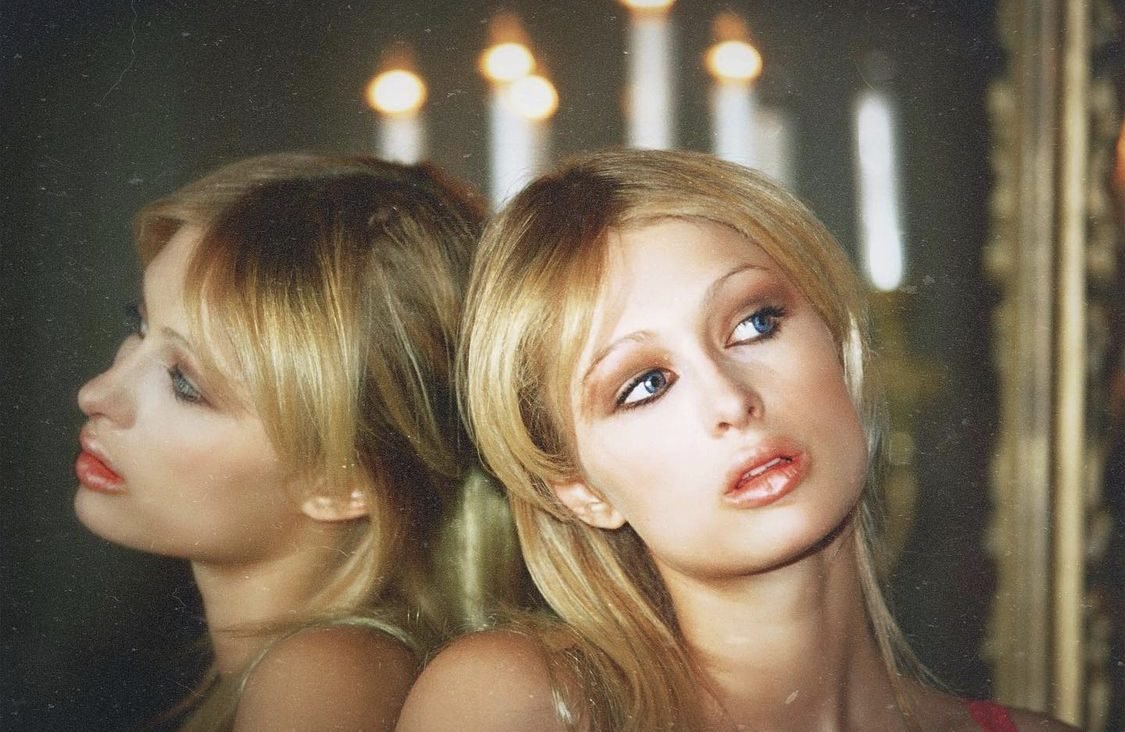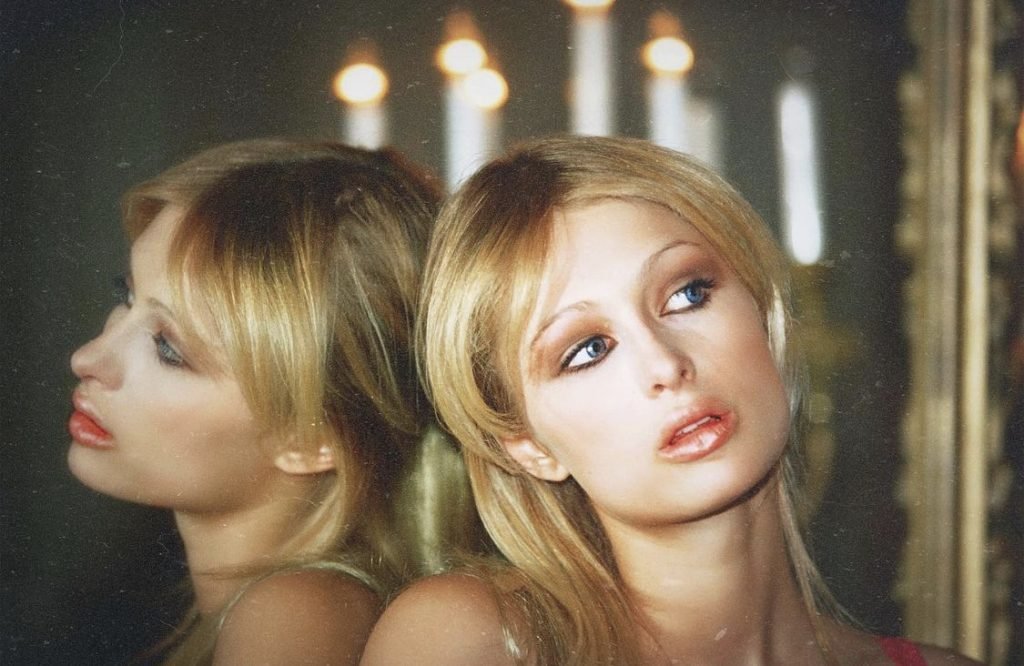 Paris The 19 Years Old Model
After the massive popularity of Paris, Hilton decided to enroll in modeling at the age of 19. Who was the owner of the agency that listed her? It was none other than her "family friend" Donald Trump in his Modeling agency "T Management."
Paris didn't take long to go on top, as many magazines covers, photoshoots, runaways were asking for Paris. Everyone was surprised by her charming charisma. Even the press was competing to write stories about the 2000s Icon, Paris.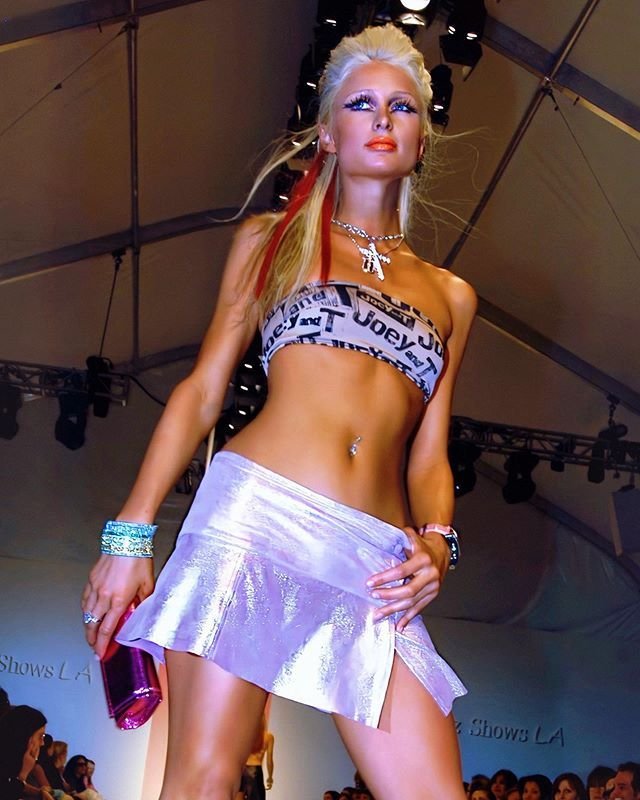 By 2001, and at the age of 20, Paris Hilton was already a superstar, a star that her name is globally heard and seen.
The True Global Raise to Fame, and The Start of Reality Shows as We Know It!
As 2003 arrived, Paris and her partner-in-profession, "Nichole Richie," friend, and daughter of singer Lionel Richie, started their first reality show "The Simple Life" on FOX.
The Simple Life was a true game-changer in the media world. While there were several other reality shows before it, it was this particular show that shaped the world of reality shows. Both Paris and Nichole knew exactly how to produce good and provocative content for viewers, and it worked!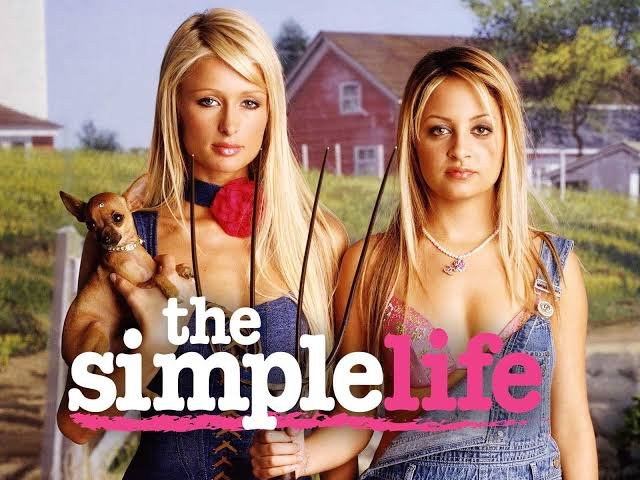 And then thing swent downhill, fast, from there
Just as soon as Hilton became and household name, her ex-boyfriend Rick Salomon decided to take advantage of her fame and get revenge through revenge porn.
Salomon leaked a sex tape, featuring Paris Hilton, when she was only 19, under the name of "1 Night in Paris". He was profiting off the tape, and, of course, didn't consent with Paris before leaking it.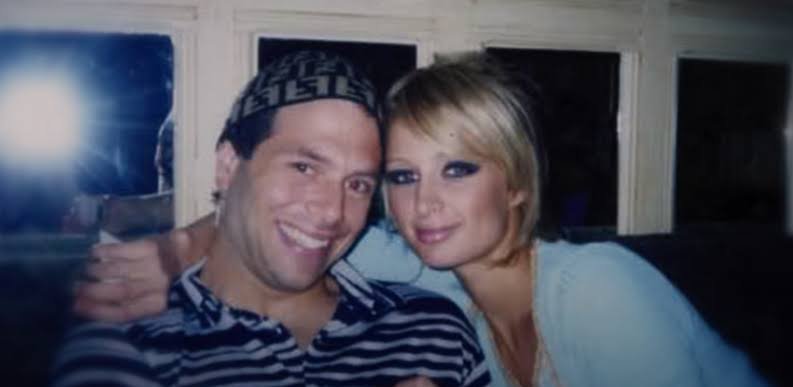 And since sexism was alive and well back in the 2000s, everyone was shaming Paris, and no one said a thing to Salomon. And the tape was making MILLIONS!
"Never made a dollar. I make enough money in nice ways. My fragrance line makes enough, I don't need to worry about that".

Hilton explaining that she refused to take money from "1 Night in Paris" revenues.
This event changed Paris's life and career. While we can only imagine it broke her, she still got even more famous out of it. So famous, that, dare we say, she inspired several people to leak their own sex tapes in hopes of becoming as famous.
But it wasn't the fame anyone should want!
The first "The Simple Life" episode that aired after the leak made 13 million views. Leaving Paris to become known as the "Dumb blonde" and the slut.
Sadly, this is the reputation that stuck with her for decades!
The Breakup of Paris and Nichole
The Simple Life got canceled by FOX all of a sudden, with rumors of a fight between the friends Paris and Nichole, which Paris later confirmed.
While until now no one knows exactly what caused the fight between the friends, but it was said that Nichole was showing friends the sex tape, which was later denied by both.
Shortly after E! took rights of the show, and Paris and Nichole made amends. It was, however, canceled gain due to Nichole's health issues.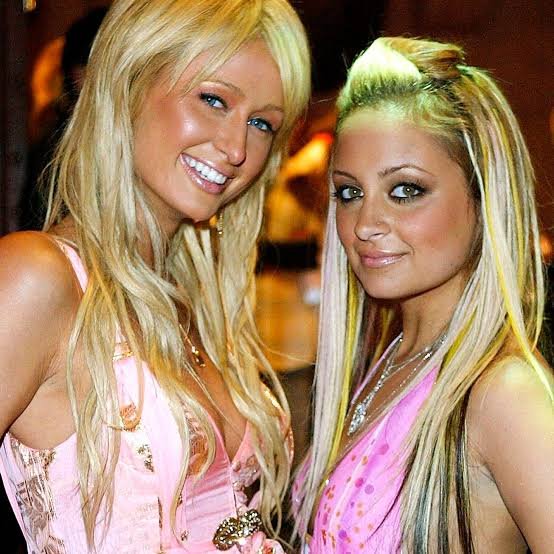 Her career only started after The Simple Life because she took her business fulltime!

Paris didn't slay the media world only, but she's also a well-established businesswoman. She designed a purse collection of Japanese labels, "Samantha Thavasa."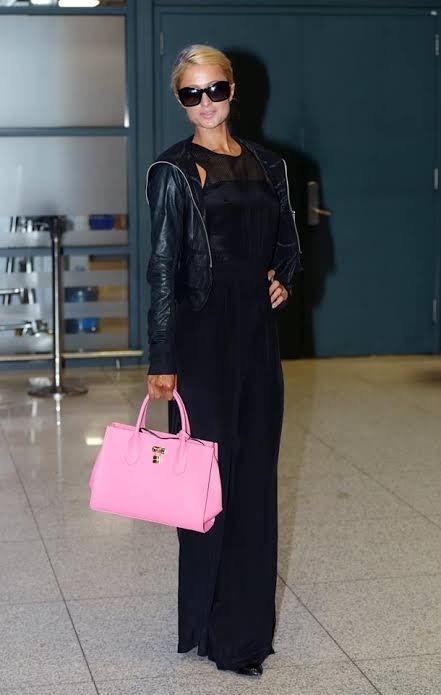 She also launched a jewelry line designed by Hilton that was sold on Amazon.com shortly after. In addition, she released an autobiography, co-written by Merle Ginsberg, " Confessions of an Heiress: A Tongue-in-Chic Peek Behind the Pose," with color photos and advice on life as an heiress. The book was seventh on The New York Times Best Seller list.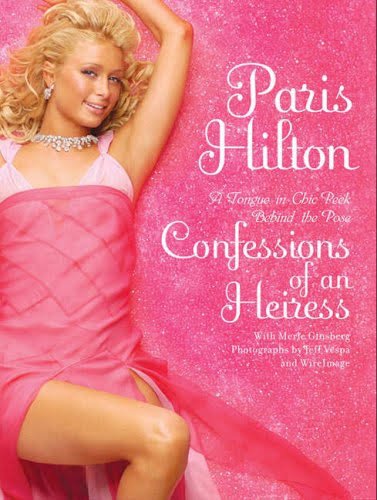 Hilton was involved in creating a perfume line by Parlux Fragrances. Initially planned for a minor release, high demand led to increased availability by December 2004. So it was pretty shown that Hilton didn't start a business without succeeding in it.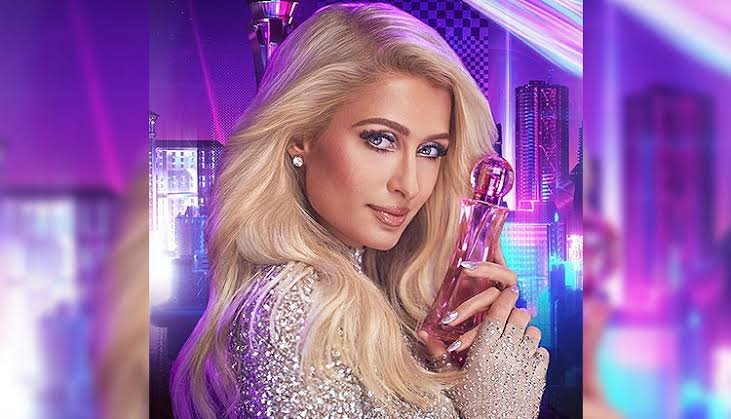 Paris The Singer
You might not know that Hilton has an album, but she does! She released her first album, " Paris," in 2006, it ranked number 6 on Billboard 200, and she's most known for her single " Stars Are Blind," and honestly, it was an underrated tune!
" More fun than anything released by Britney Spears or Jessica Simpson"

AllMusic About Paris Hilton's Album " Paris ".
Paris The Actress
Hilton worked as an actress as well, though her talents there might be debatable. She worked in the Television world, participated in more than 40 films and TV shows, such as House Of Wax film, Supernatural, a drama, fantasy television series. She was in " The Dog Who Saved Christmas Vacation" (2010), then she disappeared, from the acting world, for ten years, being busier in the social media world, and came back in 2020 with " Sorry For What Could Have Been. "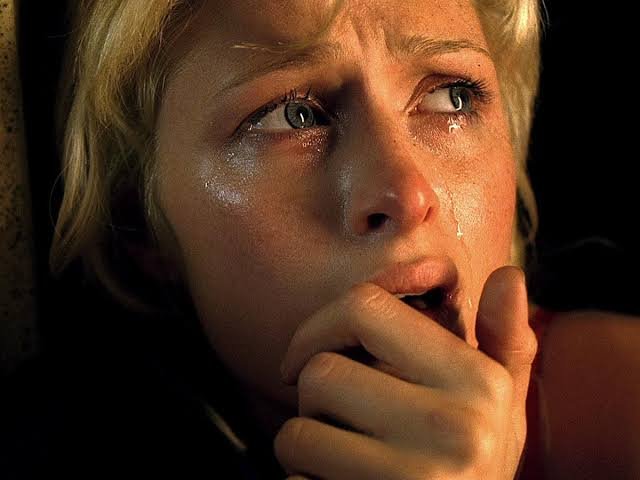 She also made her shows and documentaries, it was around 40 other shows, and television appearances – these 40 are different than the first 40, yes I know wow-, most famous pieces were: " The Simple Life " reality show, " Saturday Night Live "as a guest host, " Paris Hilton Dubai BFF, "Hollywood love story, "and the latest new ones launched in 2020: " This Is Paris " documentary,( recommended to watch), and the one we are all loving and support " Cooking With Paris " which is streamed now.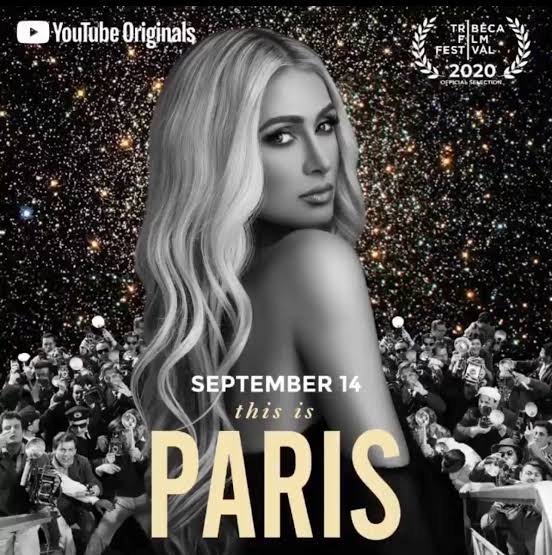 Paris took place in many music videos. This shows that Paris is a super busy woman who never misses a chance. She was featured, as a model, in 12 music videos include: " Just Lose It" by Eminem, 2004, and "Sorry Not Sorry" by Demi Lovato, 2017.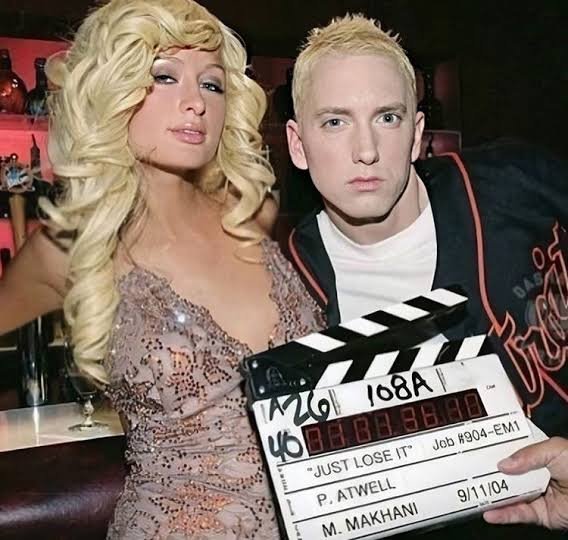 Paris also has DJ industry experience. Hilton won the Best Breakthrough DJ award at the NRJ DJ Awards. In January 2014, Hilton became a resident DJ at Harrah's Atlantic City's "The Pool After Dark."

The Awards, but not all are great…
Hilton won around 12 various awards in different categories, and it's a shock that one of these 12 awards went for her sex tape, 1 Night in Paris, as Top Renting Release of The Year (2005 AVN awards). She was nominated for many awards, and the last one she won is NRJ DJ Award as best female DJ in 2014 ".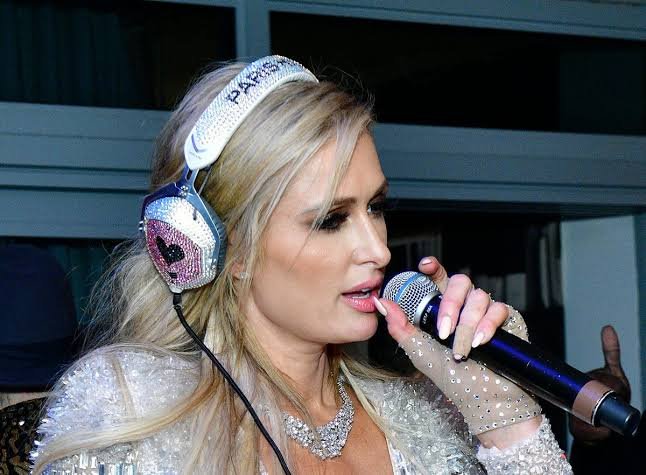 In 2004, Hilton was named one of the "10 Most Fascinating People" Forbes in its Celebrity 100, which ranks the highest-paid celebrities. She was among Google's Top Searches in 2004 and 2006. She ranked 59th, 23rd, 34th, and 35th in FHM's 100 Sexiest Women poll and was 20th and 38th on Maxim magazine's Hot 100 list.
The Love Story of Paris and Tinkerbell
Hilton was popularly known for her love of small dogs. She had a female Chihuahua named "Tinkerbell." Hilton was frequently seen carrying Tinkerbell at social events and functions, and in all five seasons of the television reality show "The Simple Life."
In April 2015, it was reported that Tinkerbell had died at the age of 14. She was the first to carry a dog as an "accessory dog" everywhere. People later followed her trend of carrying their pets outside.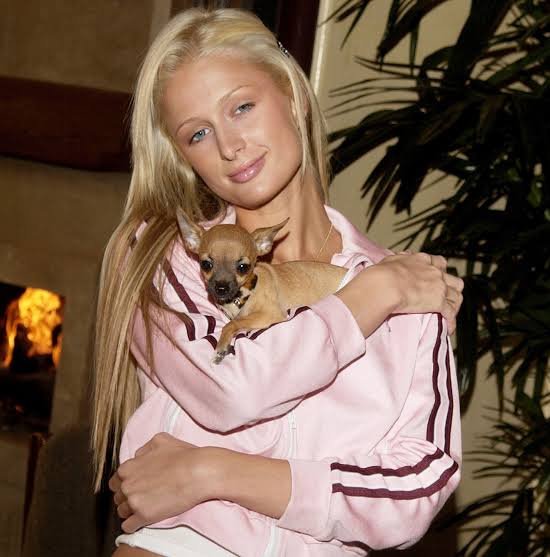 "That's hot", "loves it" and "sliving"
You may find these words normal, consistently used, and not "that special" to care about, but dear, that's not the same with Paris because they are Hilton's catchphrases. All three are registered as trademarks, yessss trademarks for products like clothing apparel, electronic devices, and other things.

Cooking with Paris 2021
Now you know Paris well, and what's new, that this self-made billionaire came back again, with a Netflix reality cooking show, which had been released, on the 27th of July 2021. Six episodes have been released till now, and she has a fancy guest list. It includes her mother " Kathy Hilton" and her sister "Nicky Hilton," "Kim Kardashian," "Demi Lovato," " Lele Pons, "and "Saweetie" icy girl rapper.
Episodes of the show are 22-26 minutes, and it's hosted and created by Paris Hilton.
Paris is living a beautiful romantic relationship at the moment, and she's excited to be a bride soon.
Paris is 40 now, but her bibliography holds everything you can imagine: success, drops, fails, and achievements. She's rising, day by day, since the first time she saw the world, and what are we doing? First, of course, supporting a Self-made and FIGHTER WOMAN.