This year during Cairo International Film Festival, one of the most significant movies we've seen had to be Henet Ward, by Morad Mostafa. While it was a short movie, it was one of the richest we've seen this year.
One of my persona favourite things about film festivals having the ability to watch top-notch short films. Something that we barely have the chance to watch in our everyday lives.
We couldn't miss this festival without having a chat with Morad Mostafa, the director of Henet Ward, to know more about this piece of art.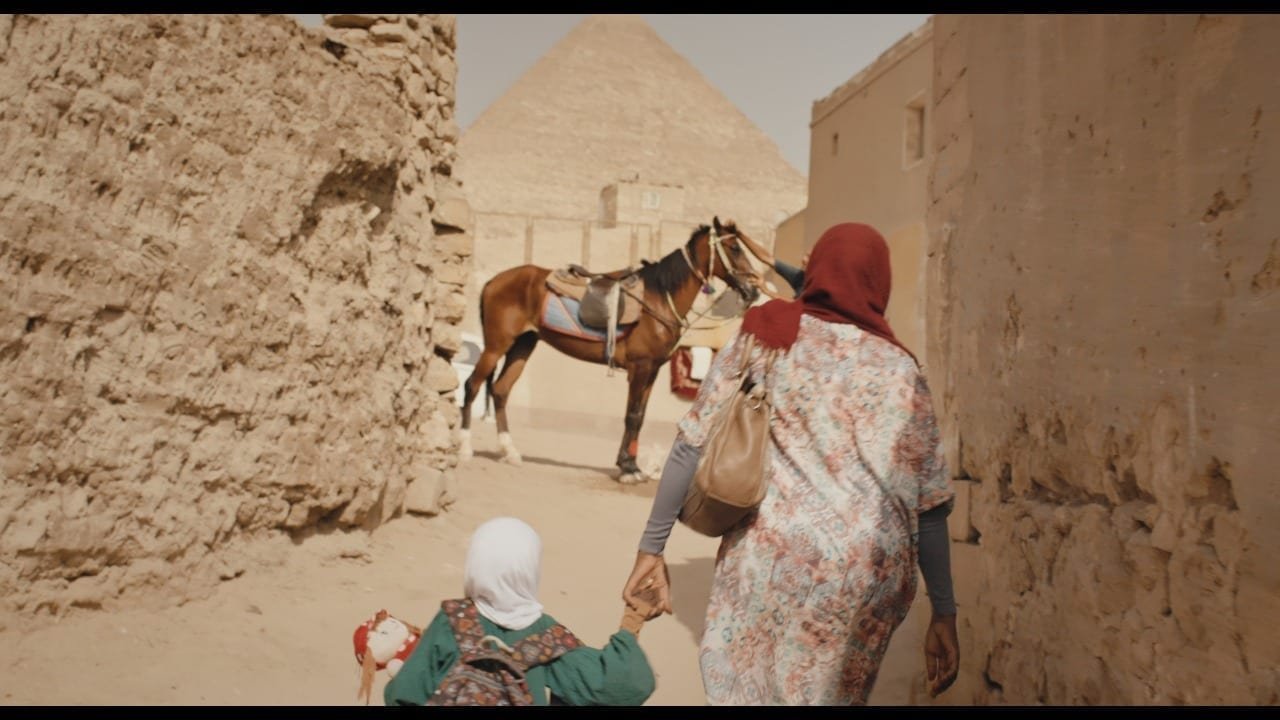 Before we get into our interview, lets us tell you a bit about Morad Mostafa and his Movie Henet Ward:
Morad Mostafa is a director who's been in the industry for over a decade. He's worked with the liked of Mohamed Diab, Sherif El-Bendary, as well as Ayten Amin on the movie Soaud, which was selected for Cannes Film Festival.
And finally, he had Henet Ward released and selected to participate in Cairo International Film Festivals.
Henet Ward is about a Sudanese henna artist, who one day takes her daughter to an Egyptian house in a local area in Nazelt ALsman. We start to see the way of celebration in the henna from Ward's eyes.
Morad, first tell us, why do you work more on short movies rather than commercial feature films?
Well, usually in short movies, you have more freedom to choose and also to try different ways to deliver the idea.
For example, you can bring a new cast or non-actors in the short film. You always have the chance to create something out of the box.
When some festivals cancelled all the categories because of the pandemic, they still awarded short movies. That's how good and creative short movies are!
We've heard more about short films lately in Egypt. Why do you think that's happening?
I believe its because there have been more distributing companies working with Egyptian filmmakers to let the movies be seen and heard about. All short films that went viral had distributing companies outside of Egypt.
Honestly, I think that's the most suitable way because in Egypt we don't have specialised distributing companies.
However, internationally, it is different the have big companies and great strategies and their movies participate in big festivals. So this gives a bigger chance for the film to go worldwide.
Do you think we will have distributing companies soon in Egypt?
I think they have noticed how good the short films are, but I don't think we will have any soon, but we've got their attention.
Maybe in a year or two.
Why do you think foreign distributing companies go for Egyptians short films?
It depends on the quality of the movie. They noticed the excellent quality that's coming out of Egyptians short films.
And by the way, reaching such big companies is not easy at all because usually, they take one Egyptian movie. After all, they are looking for different regions.
You said that you've worked in the movie Souad What made it reach Canne's film festival other than that it was good?
I think that there is something real about this movie that touches your soul. And it's not just relatable to Egyptians, but to all audiences as well.
Plus the whole cast weren't professional actors; they were real people.
Even the president of Cannes film festival, Spike Lee, said that while watching the movie, you feel like you're inside their houses.
Why would you take the risk of hiring unprofessional actors?
The idea of working without a professional actor means you will have a bigger chance to try new things, and this proves a good point.
Furthermore, most of the professional actors have an acting background, and they have worked a lot, so they have a specific way of acting.
Still, non-actors they have some spontaneous reactions because he's talking about real emotions that he has towards the character.
This also depends on the casting and how are you. You are choosing the person according to the character that you have.
Let us talk more about Henet Ward's screening at Cairo International Film Festival. What was the audience feedback on the movie?
From the begging, I was surprised by the massive number of audience. Not just for my film, but to all short films.
The category of short films is developing more and more by time, and that also happened when Andrew Mohsen took over.
What other movies have you watched and liked?
I liked "There is no evil" by Mohammad Rasoulof, and this movie took the Golden Bear in the Berlin International Film Festival.
How was it working with the cast?
The casting was tough because I was searching for a Sudanese henna artist who has a girl that she's seven years old.
On top of that, she would be up for acting. It took me four months to find that.
For the rehearsal, we took two months, and we filmed it in August 2019, and the first international screening for the movie was at Clermont-Ferrand February 2020.
It was all before the pandemic. The movie participated in Palm Springs and also London film festival and even a 20 film festival that nominates to the Oscars one of the is Cairo International Film Festival.
Do you think that Covid will make the cinema industry set back?
For me, since Venice film festival happened, I felt like they are creating new ways to keep ongoing.
And the effect of Covid won't show in this year. I think it will show next year because production happens a year before.
This year Andrew Mohsen said that 1200 short movie applied for the festival, which is the same number that participates each year.