Egyptian makeup artist Aya Abdelhamid has won the title of Best Makeup Artist in the Middle East from the global cosmetics brand Charlotte Tilbury for the year 2023. This comes after the company launched a competition in March of last year to select the best makeup artist in the Middle East, and broadcasted the competition episodes through the company's official channel on the global video website YouTube.
The Competition
The competition consisted of three parts, in which the contestants created a new look each week for a different celebrity guest, and a diverse group of beauty experts from the Arab world participated, including Reham Khalifa and Moni Al-Nu'man.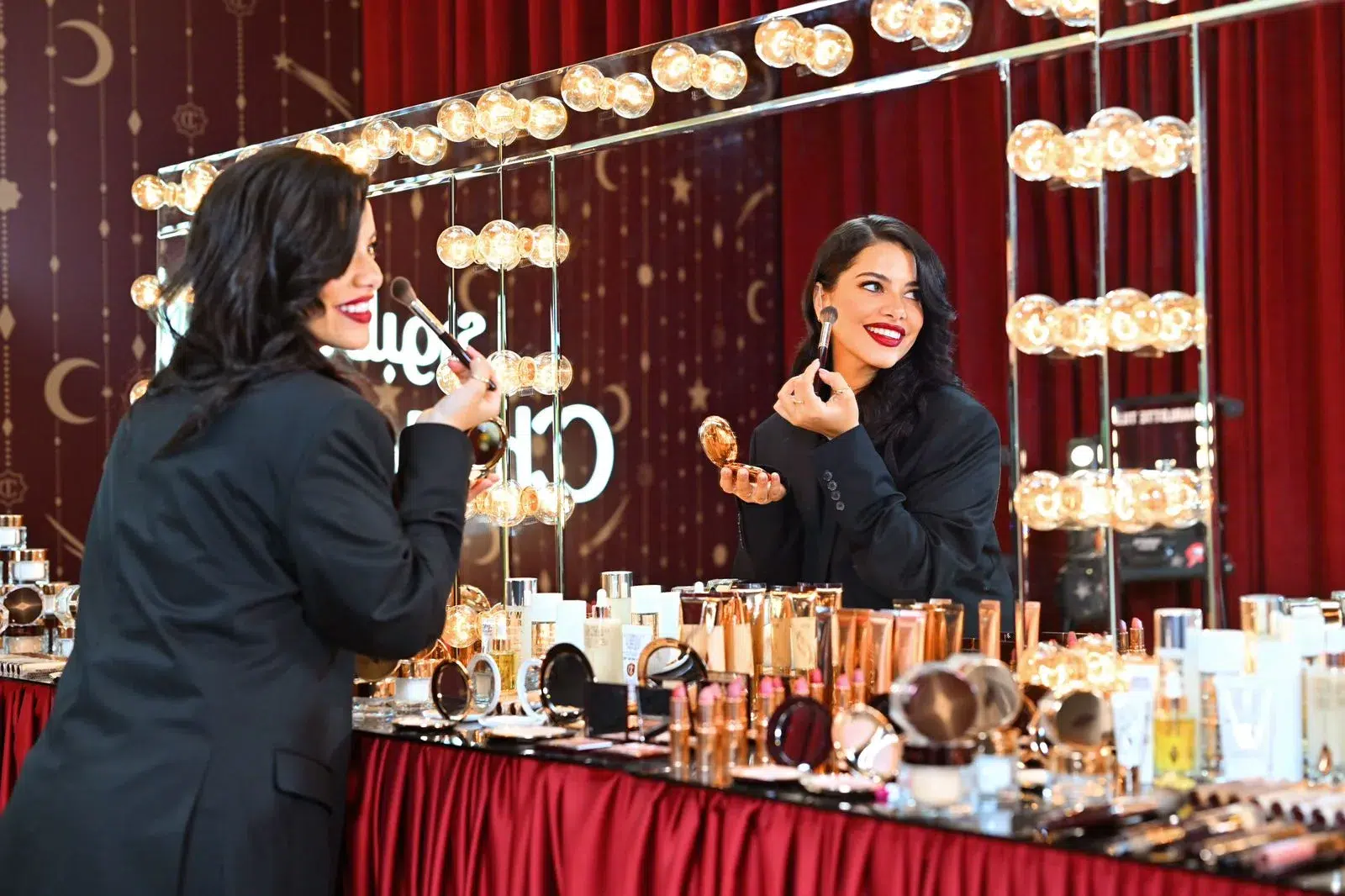 Aya Abdelhamid's Reaction
Aya Abdelhamid expressed her happiness with this title, saying in a statement:
"Of course, being chosen as the best makeup artist in the Arab world by a global brand like Charlotte Tilbury has made me feel proud, especially since I have loved this profession since childhood, which made me travel outside Egypt to develop my talent through studying in Hollywood, London, and elsewhere.

Charlotte Tilbury is a well-known brand worldwide, and winning this title is a new step in my artistic journey, which will allow me to develop even more in what I offer in the coming period."
Aya Abdelhamid's Work
It is worth mentioning that Aya Abdelhamid has worked with a large number of Arab celebrities, including Hend Sabry, Mona Zaki, Amina Khalil, Sherine Reda, Yasmine Sabry, Karen Wazen, and others. She also participated in a number of cinematic and television works that achieved great success, including Blue Elephant 2, Kirah w Al-Jinn, Al-Kahin, Halawet El-Dunia series, Magnouna Beek, and Al-Sandouq.
This new achievement is a testament to Aya Abdelhamid's talent and dedication to her craft, and we can expect to see even more incredible work from her in the future.