Jam and toast are like the perfect duo, but with Jones the Grocer's diverse range of jams and marmalades, you are bound to explore more options to treat your taste buds. Handmade and slow-cooked in small batches, these jams are made with love and premium ingredients for a taste that is as good as the raw fruit, and most importantly, they're all natural and gluten-free. Whether at breakfast or as a snack, it is hard not to yield to these succulent temptations.
A match made in heaven, passion & mango jam. Drift away to a tropical, breezy island with a flavor as sweet as a summer dream. Made from exotic Asian fruits, this jam is packed with mango chunks and passion fruit seeds that makes this duo simply irresistible. Try it with scones or buttered toast while you unwind with an afternoon tea and it also goes wonderfully with Parmigiano Reggiano.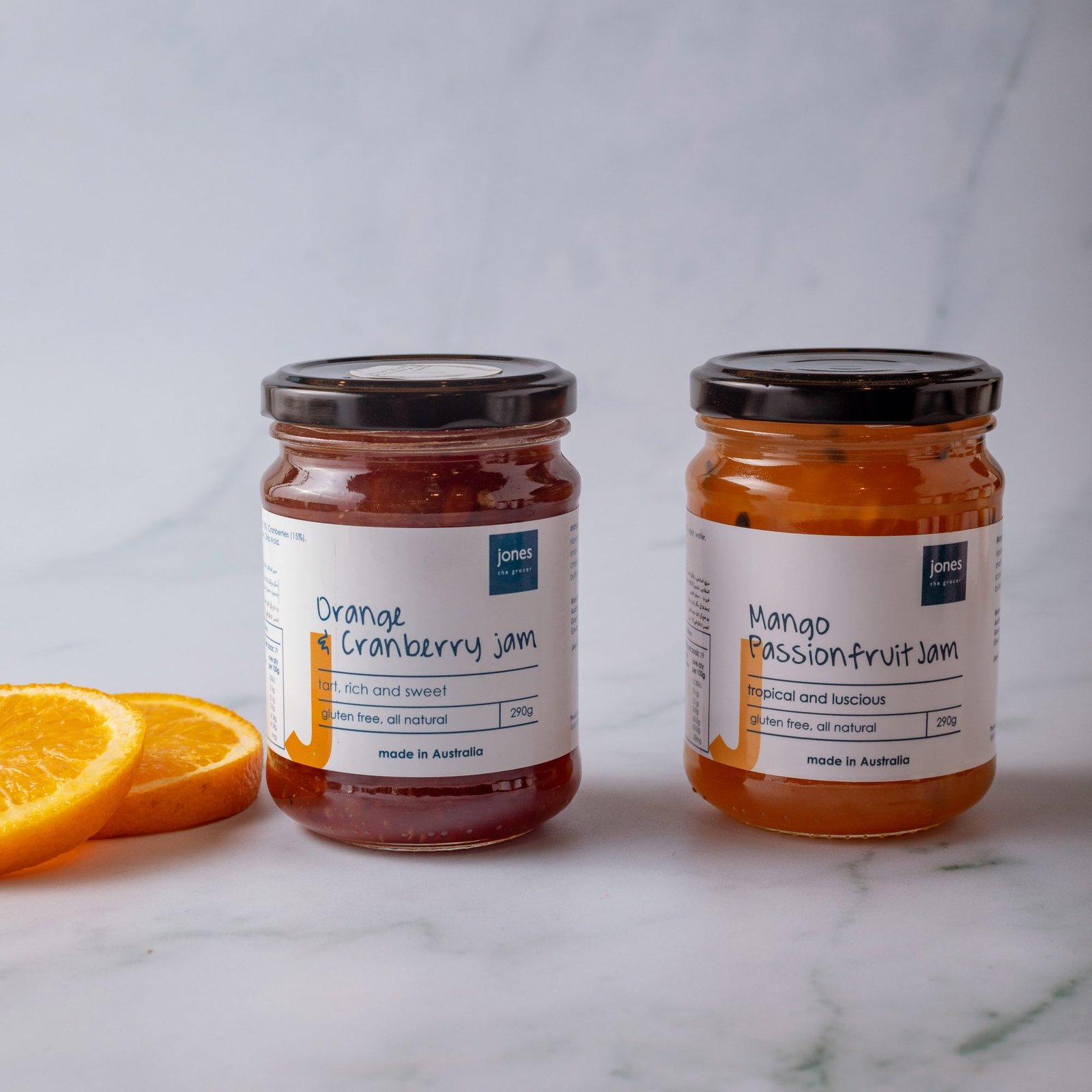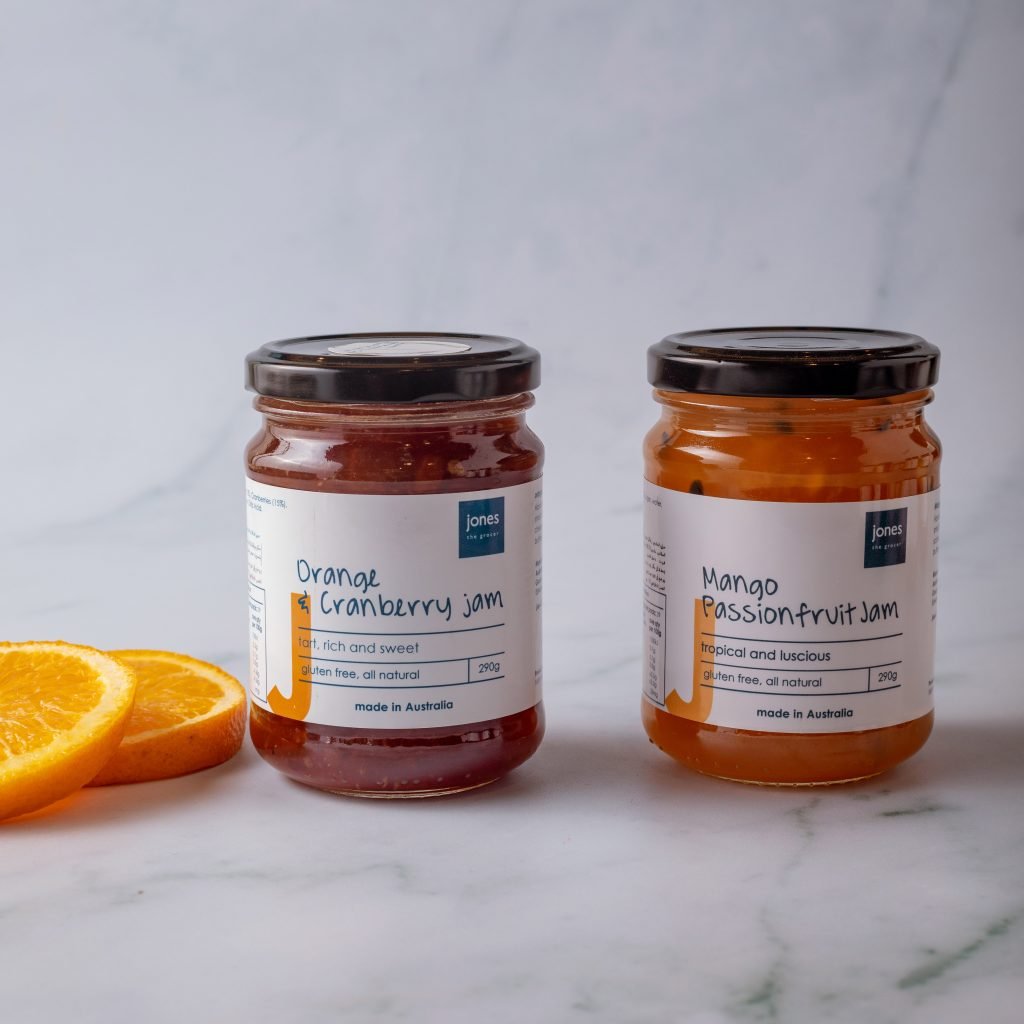 Fragrant, aromatic, and rich in flavor, mulled spice cherry jam will heighten your senses with plump red cherries, orange cardamom, cinnamon, star anise, and cloves. It spreads so smoothly on a toast, but we also recommend trying it with any goat cheese for a twist.
Full of warm spices and the floral fragrance of quince come together to create this unique jam. The distinctive flavor and texture of the spiced quince jam make it perfect for any type of cheese especially soft and semi-soft cheese. We recommend it as the perfect match for any cheese board.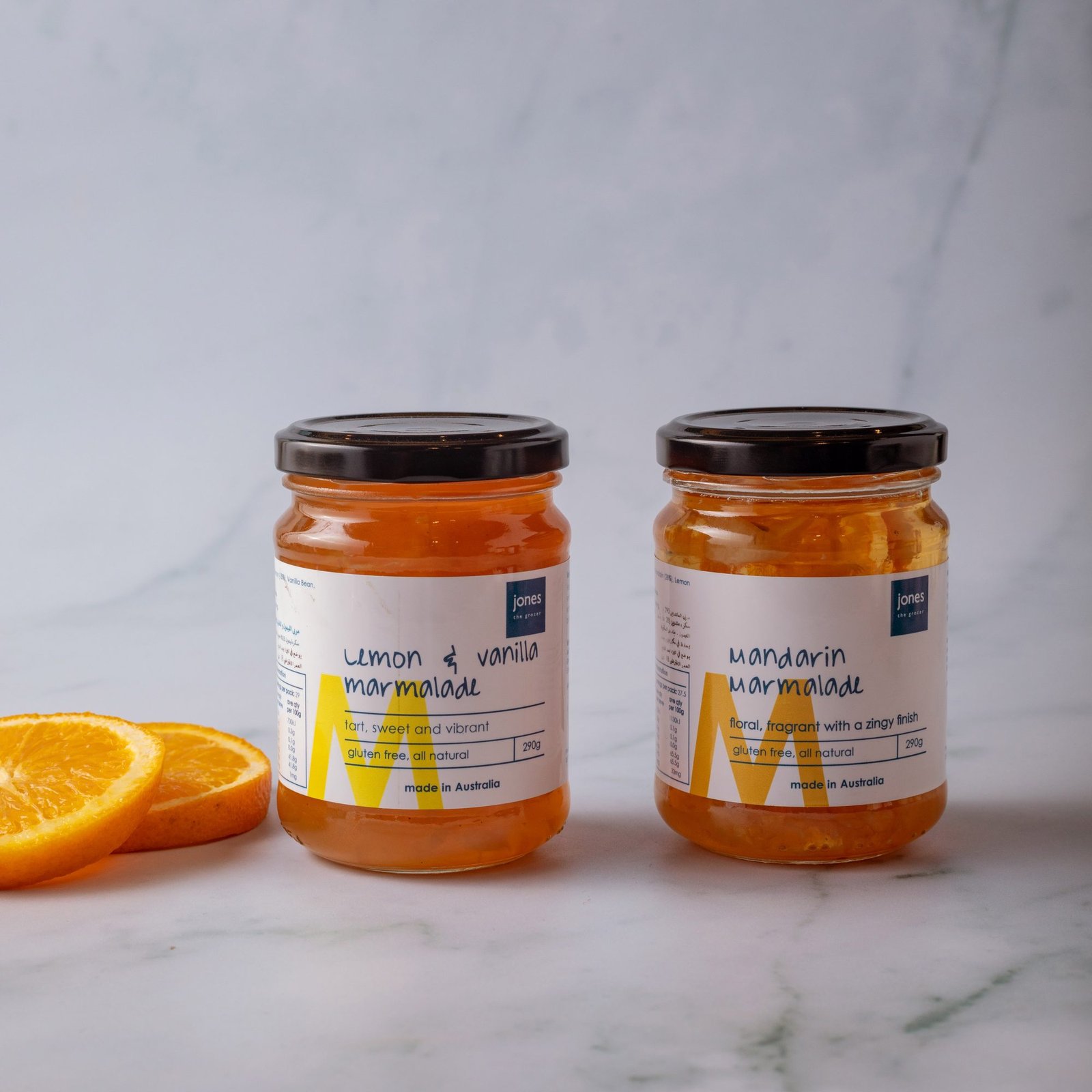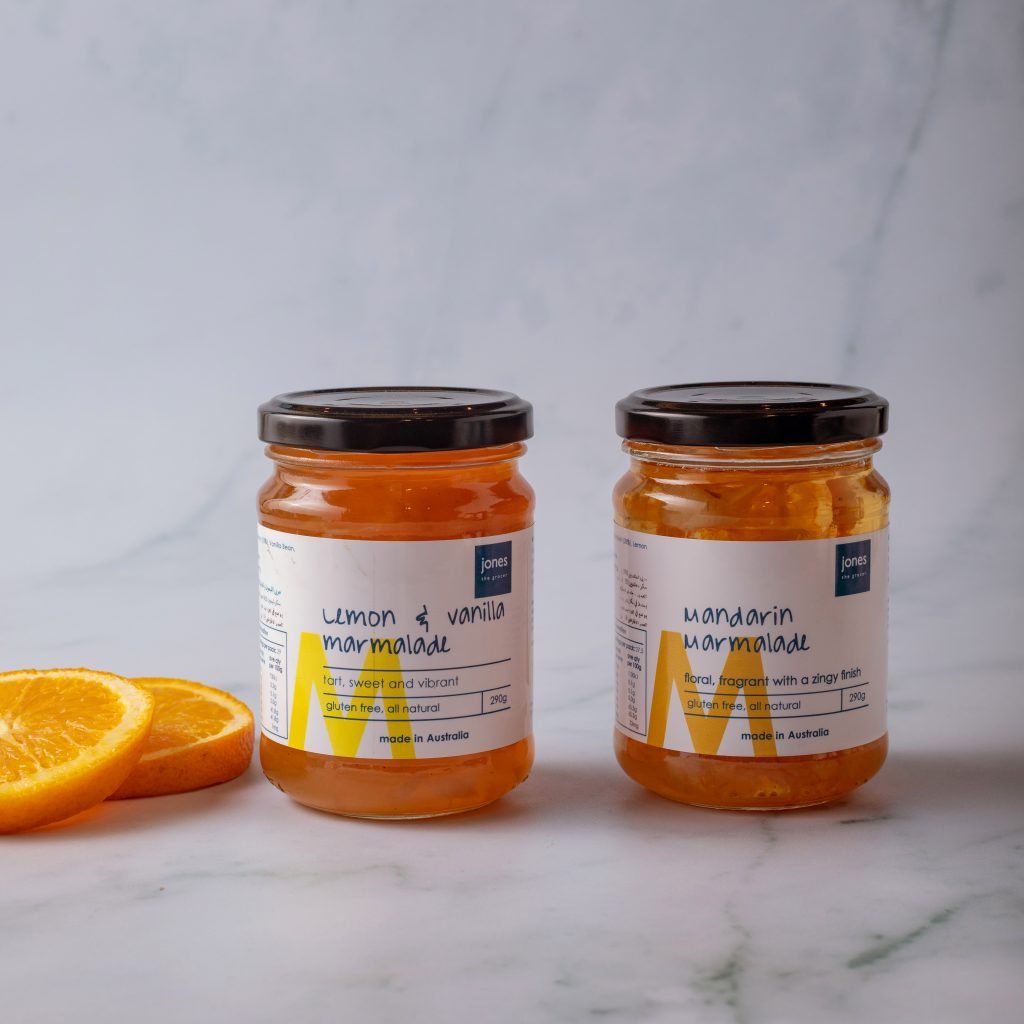 Bold and aromatic, experience Australian blood orange in its crimson color with a hint of raspberry in a marmalade that bursts with concentrated flavor. Unique and intense, this blood orange marmalade works exquisitely with toasted sourdough, butter, and camembert.
Caramelized onion jam is sweet, tangy, and intense. This jam is slow-cooked to allow all ingredients to blend well together for a rich, appetizing flavor. It is versatile enough to perfectly go with Parmigiano Reggiano, smoked braided cheese, and cold and cured meat.
These unique creations can only be found in Cairo exclusively at Jones the Grocer.
To find your favorite pick visit Jones the Grocer's branches at O1 New Cairo & Galleria40, Sheikh Zayed and don't forget to grab the in-house, freshly baked bread!