Today is the 91st birthday of "The People's Idol" singer and actress Shadia. Here are some interesting facts to celebrate one of the iconic actresses in Egypt that was part of the golden age of Egyptian cinema.
Shadia is a stage name
Her real name is Fatma Ahmed Kamal Shaker, but she was known throughout her career by Shadia.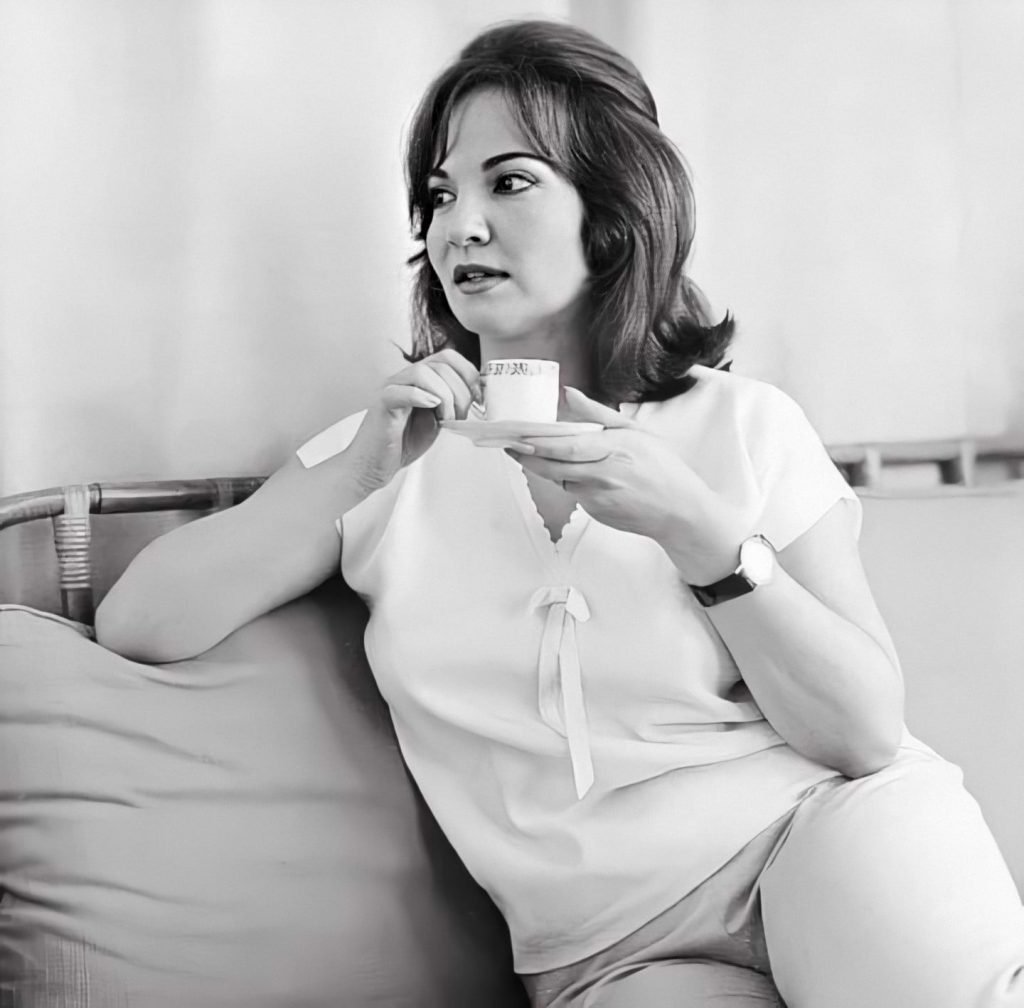 Egyptian with a Turkish decent
She was born to an Egyptian father from Sharqia and an Egyptian mother of Turkish descent.
She discovered her talent at a young age
Since her childhood, she loved to sing and was encouraged by her family to pursue music at primary school.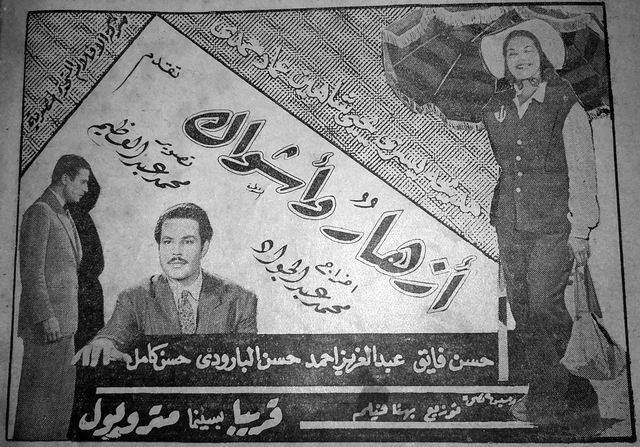 She had so many titles
She was given the title "The People's Idol" after the success of her movie "Maaboudet Elgamaheer." Also, she was named "The Guitar of the Arabic singing" and "The Golden Guitar."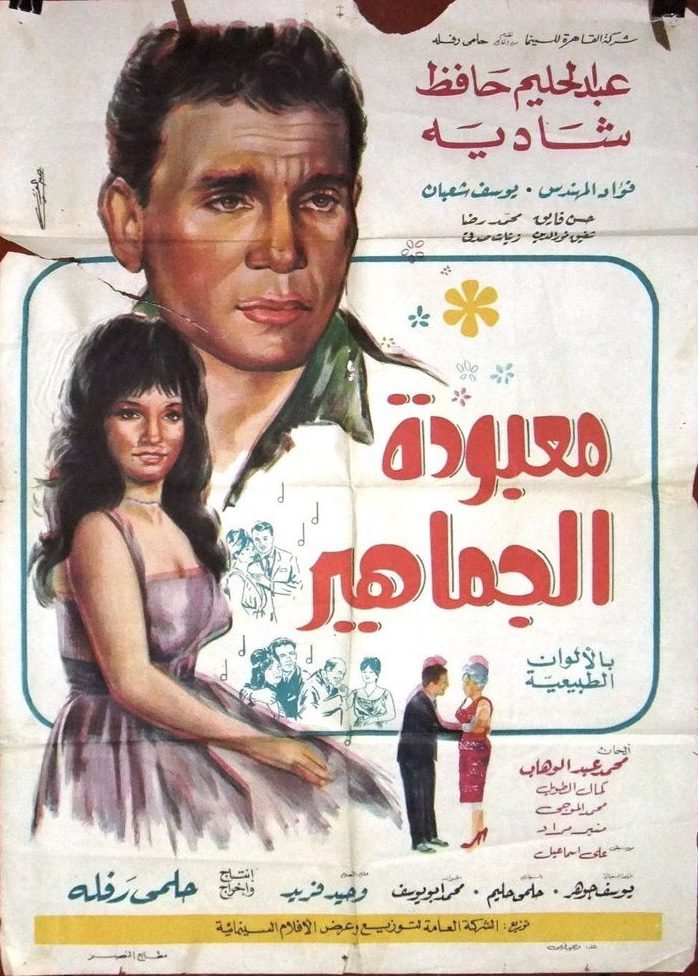 She started her career at the age of 16 and entered the cinema when she was chosen to sing in her film "Azhaar w Ashwaak." Since then, her real talent as a singer and an actress was discovered, and her fan base reached across the Arab world.
She Participated in More than 100 films
Our multitalented Shadia enriched the Egyptian cinema with 114 films! Ranging from heavy melodrama to light romantic comedy and including several adaptations of novels. Such as "The Thief and the Dogs," "Miramar," and "The Road" by Naguib Mahfouz, "My Wife's Dignity" by Ihsan Abdel-Quddos, and "A Touch of Fear" by Tharwat Abaza.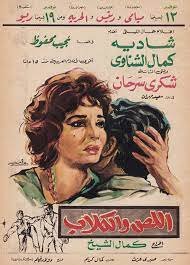 She participated in an Egyptian-Japanese film
She was the heroine of the first Egyptian-Japanese film "On the Banks of the Nile" in 1963.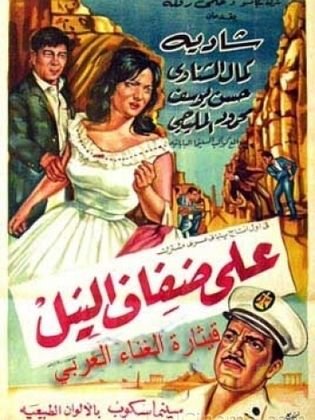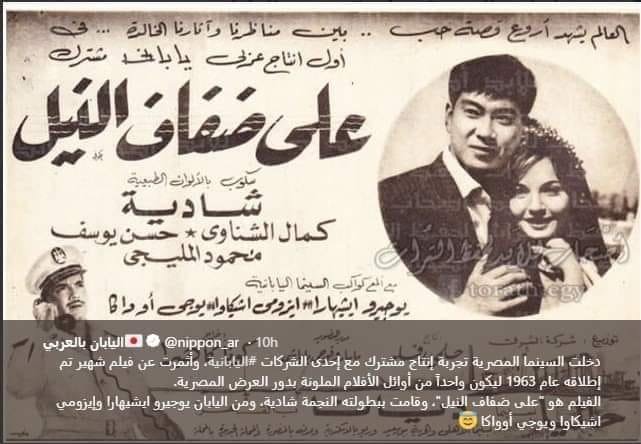 She made almost 500 songs
She was known for her silky voice and was the voice of Egypt during war times.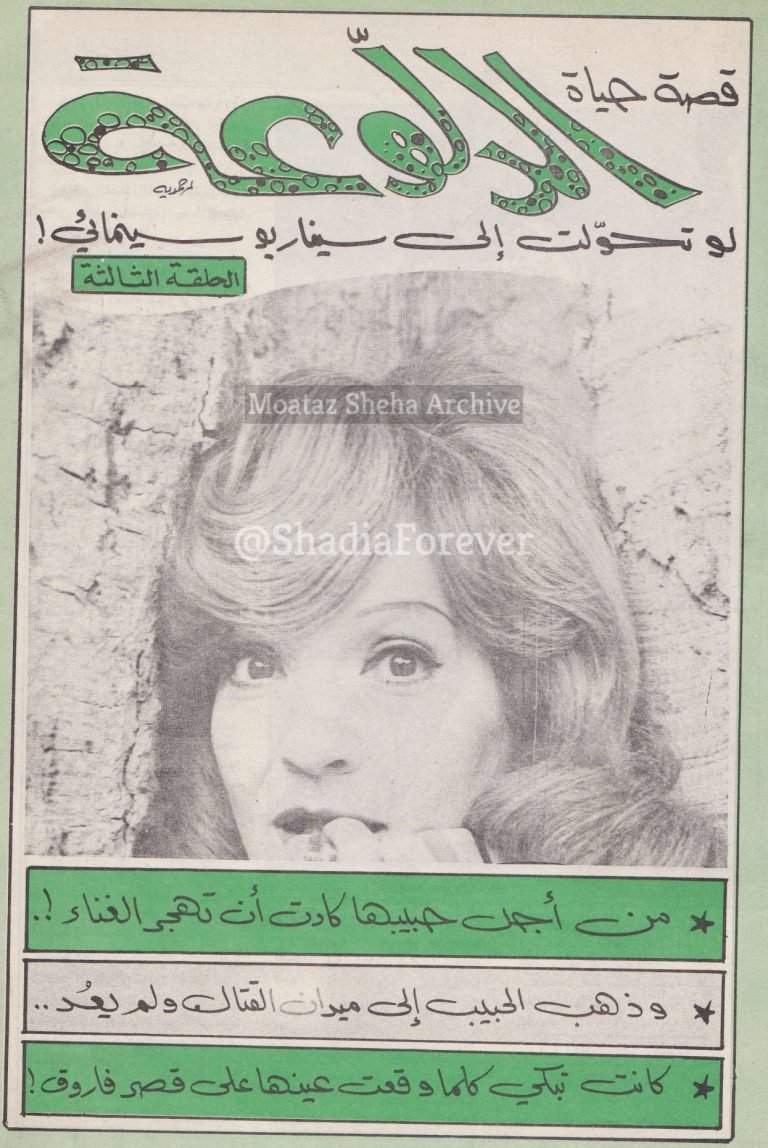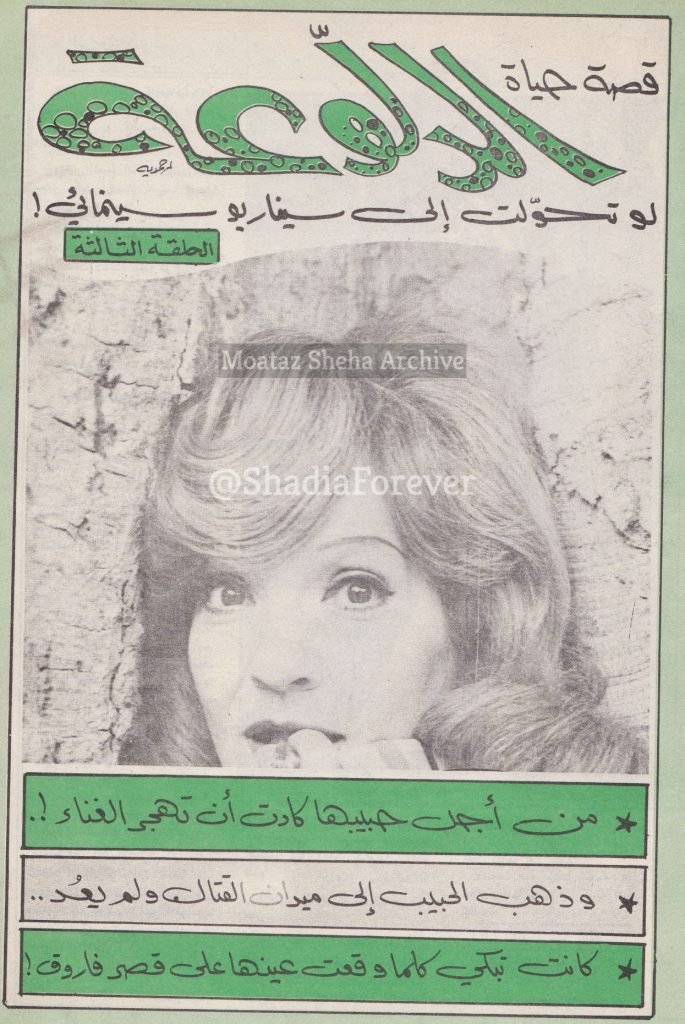 Her most famous songs are: "Ya Habibti Ya Masr", "Al Watan Al Akbar", "Wehyat Enik" and "Sunna Ya Sunsun".
The most successful cinema couple: Shadia and Kamal ElShenawy
She made around 25-30 films only with Kamal ElShenawy between 1947 and 1974, setting a record in the Egyptian cinema for the most celebrated couple at that time.
Those films included "The Love Nest" and "Dove of Peace."
She retired during the peak of her stardom
In 1984, cinema-goers saw Shadia for the last time in the film "Don't Ask Me Who I Am."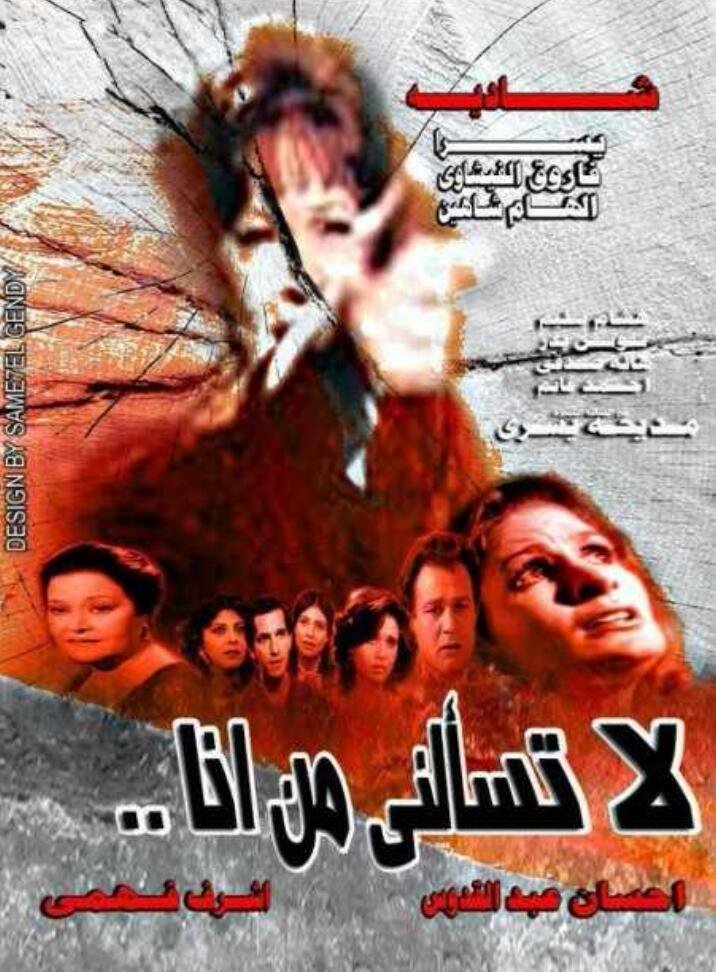 She retired completely at the age of 52. She decided to focus more on her spiritual life and was influenced by the popular Egyptian Azhari scholar Shiekh El Shaarawy.
Shadia passed away in 2017 at the age of 86. She died from respiratory failure caused by the pneumonia. It was very sad to lose a legend like Shadia but her lovely and charismatic character that appears in her films and songs will make her always alive.