Ally Salama, renowned for his mental health advocacy and impressive accomplishments as a Forbes 30 under 30 social entrepreneur, is embarking on an exciting new chapter in his life. With a passion for music and a desire to spread mental health awareness, he is embracing his musical alter ego, KairoKid.
About KairoKid – AKA Ally Salama:
KairoKid, formerly known as Ally Salama, is an Egyptian-Canadian artist hailing from Giza. He skillfully blends Arabic, English, and Spanish in his music, creating a mesmerizing sound that resonates globally.
Drawing inspiration from "The Alchemist" by Paulo Coelho, KairoKid believes that his true treasure lies in his roots, no matter how far his music takes him. Collaborating with esteemed producers and engineers in Egypt, he is all set to captivate hearts with his upcoming releases.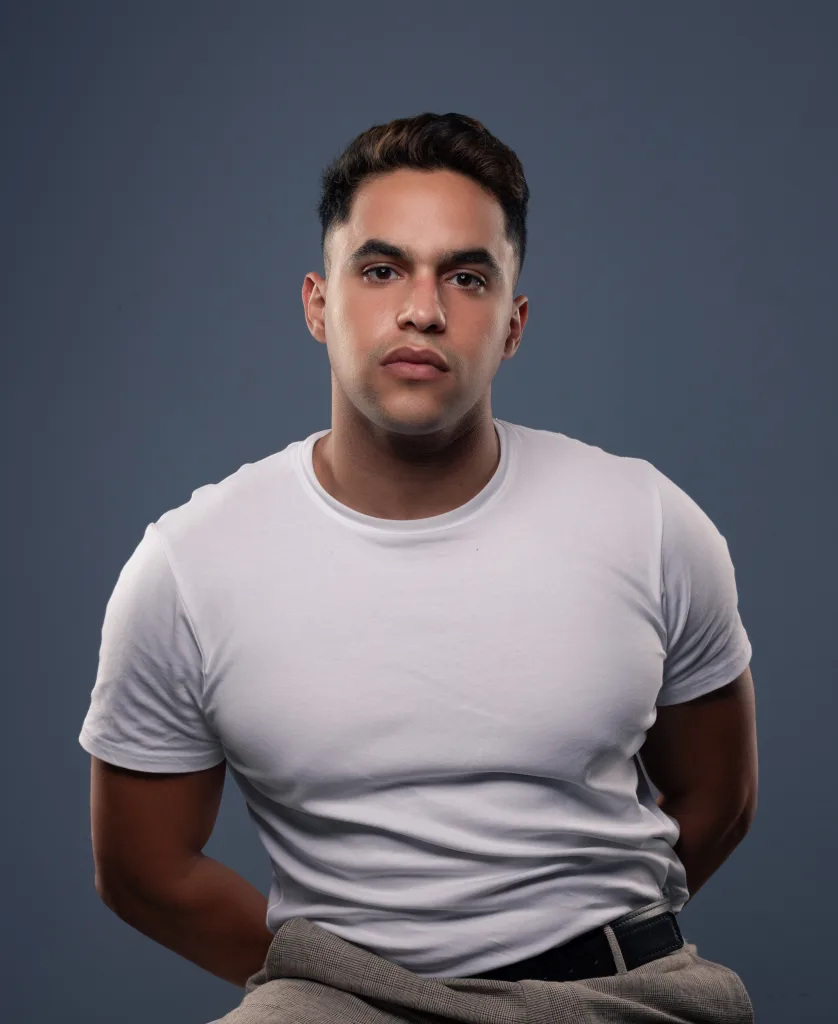 A Journey of Mental Health Advocacy
Over the past few years, Salama's unwavering commitment to mental health advocacy has garnered recognition from prestigious institutions like Harvard, The United Nations, and The Government of the United Arab Emirates. His efforts have led to the development of several youth well-being programs, making a positive impact on the Arab world.
From Empowering Minds to Empowering Melodies
While devoting himself to mental health causes, Salama kept his musical aspirations on hold. However, fate had different plans for him. When his efforts to raise funds for EMPWR fell short, he found solace and inspiration in his long-dormant passion for music.
"I've always known that I was going to make music. When I failed to raise money for EMPWR, I found myself incapable of escaping my music, which I'd held aside during the past years. Today, I'm proud to have consulted some of the biggest musicians in the Arab world, as I now believe I have what it takes to break a ceiling while making a lasting social impact, globally," says Salama confidently.
KairoKid: A New Musical Identity
Under the moniker KairoKid, Salama is all set to make a bold statement through his music. He has spent years honing his vocal talents, and his experiences in the mental health arena have profoundly influenced his songwriting. Through his music, KairoKid aims to raise awareness about mental health themes and inspire listeners across the globe.
A Vision Fueled by Passion
As the Director of FanFix MENA, Salama has already showcased his business acumen by scaling the LA-based tech business in the MENA region to a remarkable seven figures in less than 5 months. Now, he brings the same passion and dedication to his musical venture.
KairoKid's Debut Singles
On August 1st, 2023, KairoKid is all set to make a captivating debut with his first singles, "Ba3d Eih" & "Don't." These soulful tracks will be available on all major music platforms, promising an exquisite yet vulnerable sound that resonates with audiences from Cairo to the far reaches of the world.
A Multilingual Musical Voyage
Drawing inspiration from Paulo Coelho's "The Alchemist," KairoKid's music transcends language barriers. Singing in Arabic, English, and Spanish, he aspires to connect with a diverse global audience. KairoKid firmly believes that his true treasure lies in his roots in Giza, Egypt, no matter how far his musical journey takes him.
Collaborating for a Vision
To realize his artistic vision, KairoKid has teamed up with some of the most esteemed producers and engineers in Egypt. Together, they are crafting a musical experience that will leave a lasting impression on music enthusiasts worldwide.
As Ally Salama embarks on this thrilling musical voyage as KairoKid, he remains committed to uplifting others, promoting mental health, and making a positive impact on society. Through his passion for music, he seeks to inspire and ignite conversations that matter