If you have been watching 60 Minutes and loved the many issues it brought up, then we have some news that will make you love it even more!
In case you didn't know
Yasmin Raeis has just launched a campaign against the domestic violence most women face daily. 
The campaign is launched alongside the premiere of Yasmin's latest series, 60 minutes, aired exclusively on Shahid VIP.
They go perfectly well with each other because 60 Minutes discusses social issues, including domestic violence, sexual exploitation, and harassment.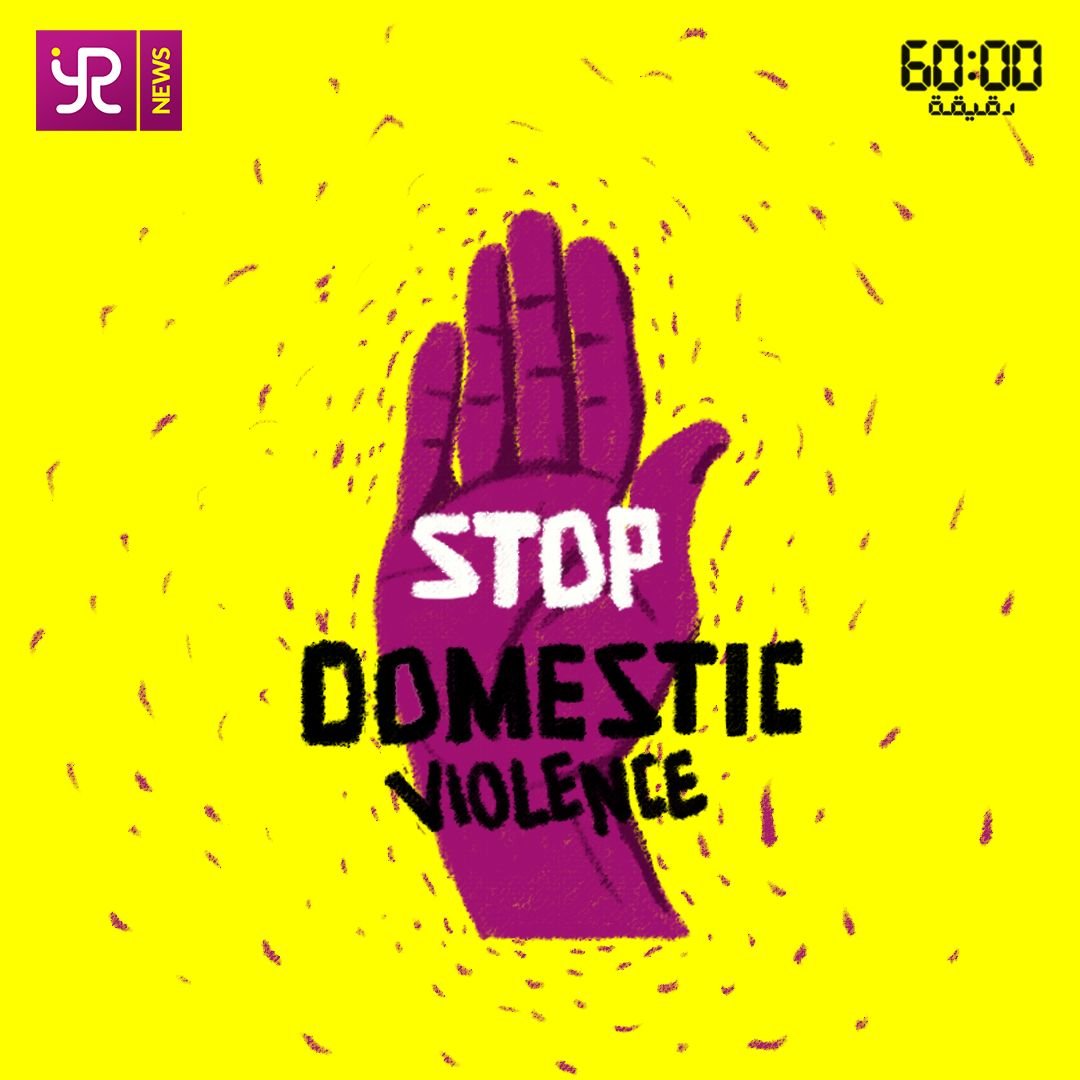 How did we know about the Campaign?
It all started with a picture that Yasmin shared on her Instagram account where it says:
Stop Domestic Violence
And we couldn't have chosen a better caption than the one she used: 
A lot of women are victims of domestic violence. They don't know how to talk about their problems, and they fear society… 
Don't be silent toward your rights!
When did the campaign exactly start?
Yasmin made sure to pick the perfect time to launch the "No to Violence Against Women" campaign.
The actress launched it after 60 Minutes' latest episodes, 7 and 8, were aired.
These episodes showed us how Yasmin rebelled against society's traditions when she went Live on her Facebook page to let people know about the domestic violence she faced. 
Her character made that decision after realizing that her husband was sexually harassing and exploiting his patients in his mental health clinic.
It is always amazing to witness how cinema and tv shows could be used to talk about social issues that aren't being talked about enough.
What you need to know about Yasmin
We all know how Yasmin Raeis has been proving herself with the many characters she has played lately, including her role in "The Thief of Baghdad." 
She is also known for Factory Girl, Moulouk Al Gad'ana, Ana Shahira… Ana El Kha'en, Hepta, Sheikh Jackson, and many more.
"No To Violence Against Women" is not the first campaign that Yasmin made sure to support; in 2017, Yasmin helped the "I'm against extremism" campaign.
We hope that more artists will join Yasmin in her campaign and support women victims of domestic violence and are forced to stay silent. 
We must remember that helping one woman speak up could be enough to save many more.