The open theater at Abdeen Palace is witnessing great preparations for the night of art and history. An unprecedented international concert for the great musician Omar Khairat will be held on Sunday, May 2.
Omar Khairat and his band are currently doing rehearsals in preparation for the ceremony, as part of celebrations that bring them together from Inside the ancient palace of Abdin, coinciding with the holy month's nights Ramadan and the festivals of Sham El-Nessim.
The ceremony will be held under Palm Hills Development's auspices, a pioneer in real estate development and the owner of the best residential projects in Egypt.
The concert is organized and managed by Star Ad, one of the largest party planning companies in Egypt, which has a long history of organizing such huge events in and out of Egypt.
The tickets were released in cooperation with Tickets Mall – Fawry, with prices ranging from 500 pounds for the bronze category to 1,400 pounds for the VIP category.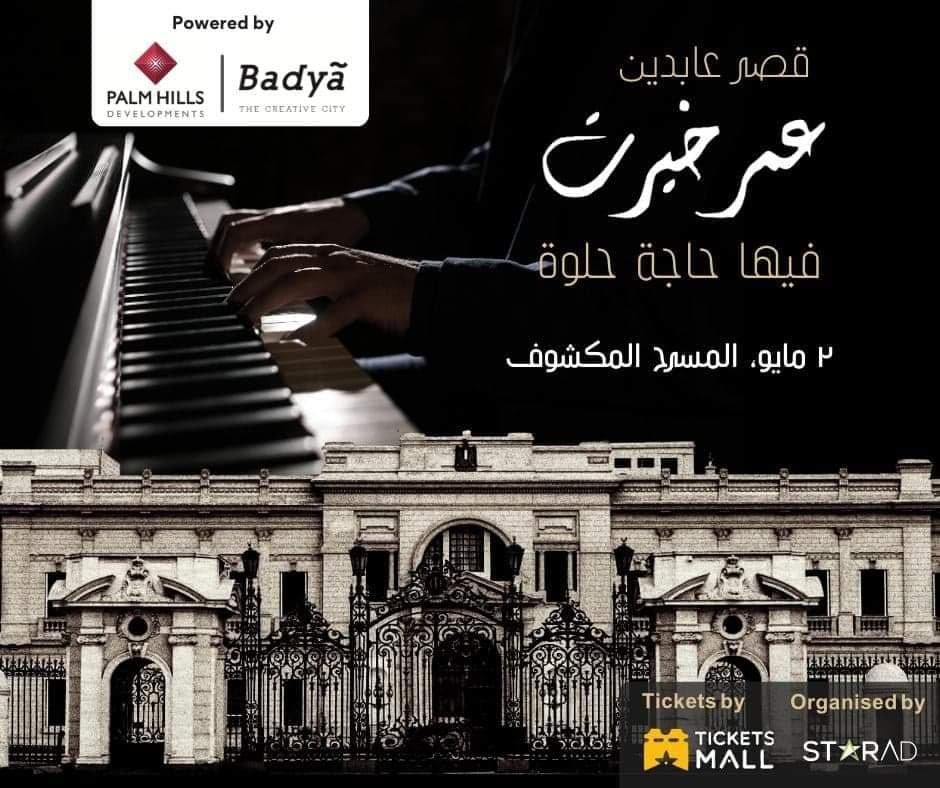 As for the reservation, tickets are booked "online" to facilitate the process through the following link: bit.ly/OmarKhairatinAbdeenPalace
Abdeen Palace is a rare historical masterpiece, which led to its conversion into a museum that reflects the splendor of the place and the importance of the historical events it witnessed
It is one of the most important ancient buildings and the most famous Egyptian palaces that bear witness to Egypt's modern history.
This concert brings together unique factors; the royal luxury of Abdeen Palace and the magical rhythms of Omar Khairat's music that will be mixed with the breezes of spring in the atmosphere of Ramadan nights and Sham El Nessim celebrations.
The ceremony will be held, taking into account the observance of social distancing guidelines and all safety and security precautionary measures and sterilization to protect against "Covid 19".