News of the Central Bank of Egypt (CBE) officially granting Telda the final approval to start operating its card and application in the Egyptian market was released last week, with many claiming this is a major move from the CBE and the fintech sector as a whole in Egypt.
We heard of Telda a few years back when it was first announced but were a bit lost on who they are and what they do, so we did some digging. So if you're like us, don't worry, we got you!
So what is Telda?
In short, Telda is a Money App with a free prepaid card powered by Mastercard and is now approved by the Central Bank of Egypt.
But it's a little bit more than that.
Telda can be the financial solution for youngsters, those who need easier control over their finances, or those who plain out hate banks.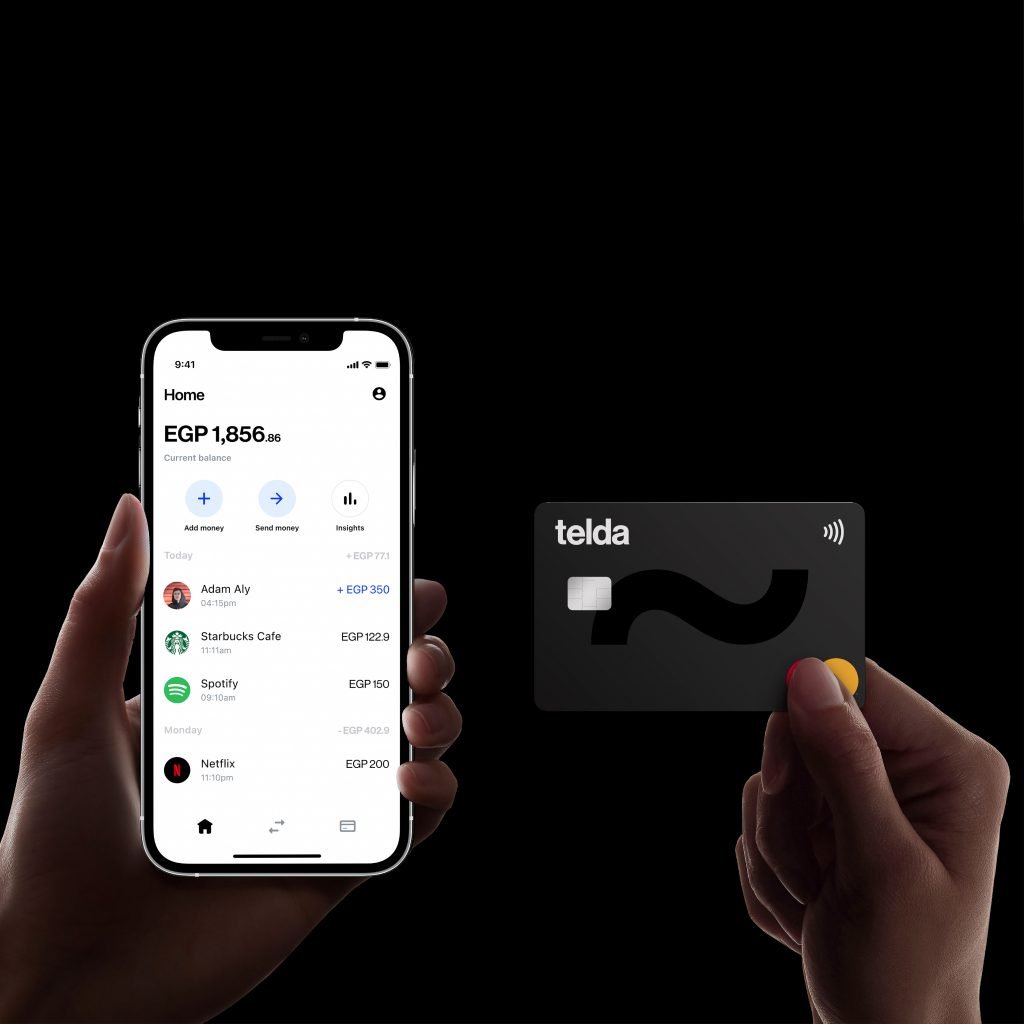 Through Telda's card, customers can make regular good o'l online and in-store payments and cash withdrawals from any ATM worldwide.
Money can be added to the card through both Fawry and regular bank transfers.
It's not just a prepaid card; the app is where it's at!
Now moving on to the app, users can send and receive money from any Telda user instantly and for free.
Additionally, users can control all their spending and have quick and easy access to all their purchases – even by vendors.
Who can apply for a Telda account?
Anyone with an ID can apply for Telda – meaning as soon as you turn 15, you can apply for it, making it a great fit for Gen-Z to have a step into financial independence as well as financial awareness.
Commenting more on Telda, CEO & Co-Founder of Telda, Ahmed Sabbah, has stated:
"Telda is an entirely new financial experience that empowers the youth to indulge in using more advanced technological solutions.

We aim to change the way people think and feel about money by providing a better and more efficient banking experience as an alternative to the traditional payment and transfer methods."
Now it's important to note that we have NOT used Telda yet, since they will be launching in August, but we do like the idea. Anything that can disrupt the system, we like it – if done right of course.
We can't guarantee you the service yet, but we are definitely eager to try out the service once it's officially launched and we guarantee you we'll be making a follow-up after using the service with our truthful thoughts.