Egyptian squash champion Ali Farag called out double standards on Ukraine's western coverage after winning the world squash tournament for Optasia held in London's Wimbledon.
After winning, Farag was asked to make a statement about the war in Ukraine, in which he said the following:
"We all see what's going on in the world at the moment with Ukraine, and no one is happy with what's going on. No one should accept any killings in the world or any oppression,

We've never been allowed to speak about politics in sports but all of a sudden it's allowed. I hope people look at oppression everywhere around the world.

Palestinian have been going through that for the past 74 yrs."
After receiving major applause from the audience, Farag added:
But I guess because it doesn't fit the narrative of the western media, so we couldn't talk about it. But now since we can talk about Ukraine, we can talk about Palestine. So please keep that in mind.
The speech was said after Ali Farag defeated Peru's World No.6 Diego Elias to win the Optasia Championships title after he triumphed 4-11, 11-8, 11-8, 13-11 at the Wimbledon Club in London.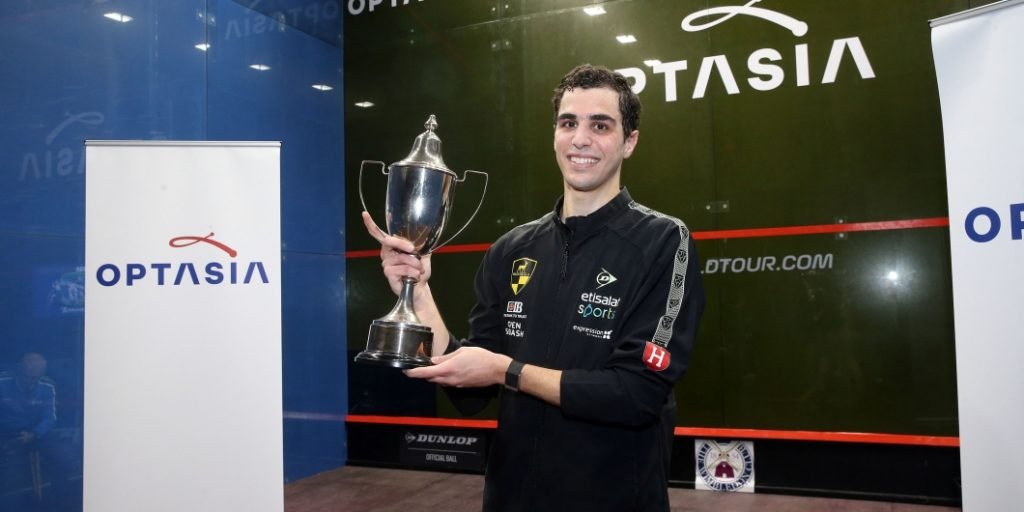 Ali Farag is the 2018/2019 and 2020/2021 world champion and the world number one as of September 2021.