Claudius Boller, MD of Spotify Middle East and Africa, participated in the Rise Up Summit where he joined a 25-minute Fireside chat moderated by Sherry Kilany, Founder of Scoop Empire.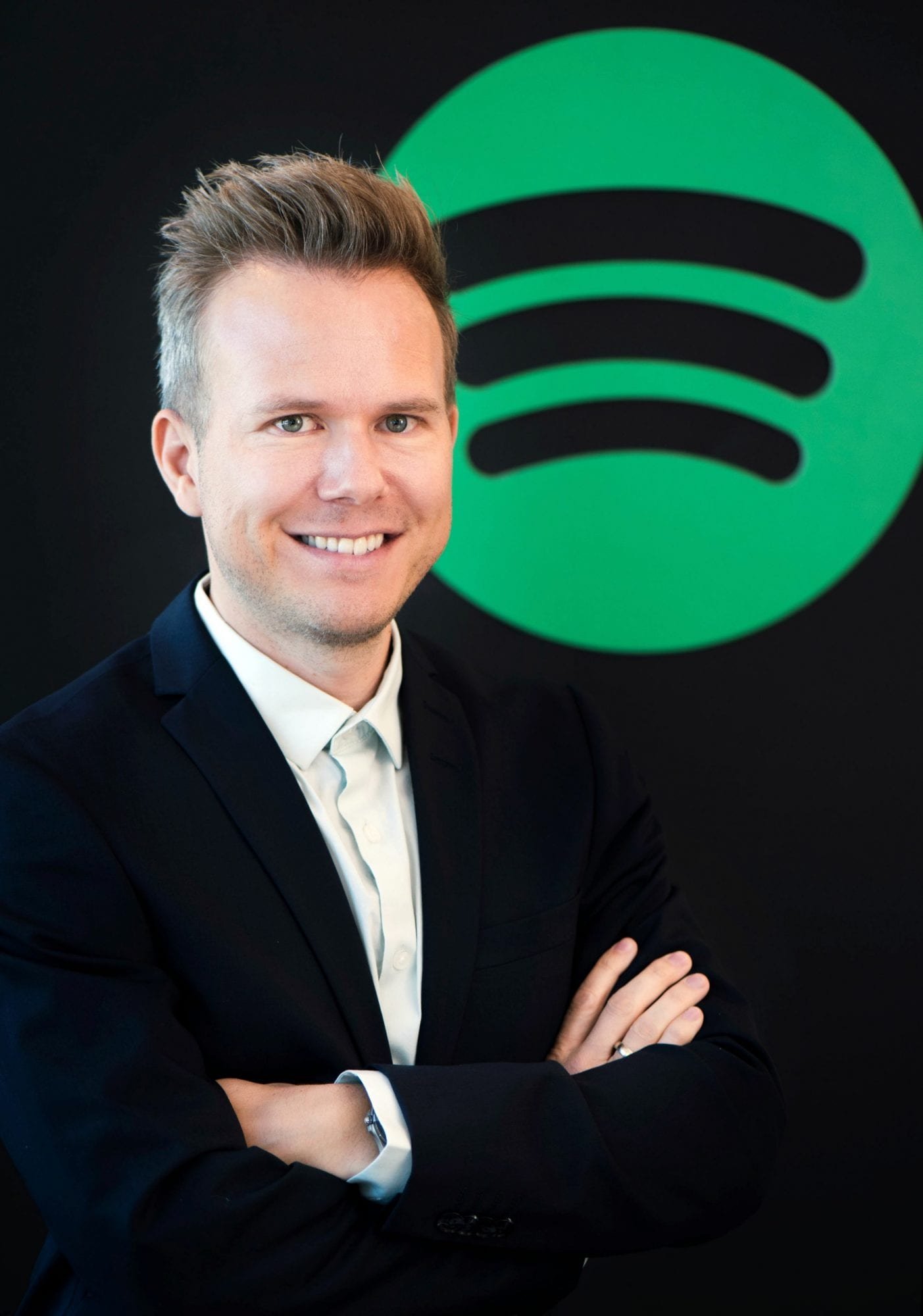 During the talk, he reflected on key consumer trends that shaped 2020 and unpacked the company's mission to become your audio platform; the place where you do all your listening.
2020 consumer trends on Spotify
As people around the world have increasingly moved inside this year, Spotify has seen music listening change in a variety of ways.
Nostalgia and work-from-home playlists are up:
There was an increase in nostalgia-themed playlists and work-from-home themed playlists. It witnessed a 1,400% increase in work-from-home themed playlists based on data collected between May and April 2020.
No place like home:
There was also an uptick in people streaming from home (by way of the playlists they created), as well as an increase of 55% in the number of people streaming from gaming consoles from January to November 2020. Streaming from gaming consoles in Egypt is up by 178%.
Prioritising fitness and at-home activities:
Listeners have been taking time for themselves and making their health and wellness a top priority. Playlists and songs related to wellness and self-improvement saw a significant pick up on the platform.
Listeners were also getting in on the latest at-home trends and even creating playlists to match their activities such as gardening and cleaning. Fun fact: the creation of baking-themed playlists rose more than 120%!
These insights in consumer behaviour have also informed some of the thinking behind features and content programming introduced by Spotify during the year.
Some of the most recent features and updates include:
At Home Hub:
Spotify's offering up curated playlists for what happen to be the more popular at-home activities. Think cooking, working out, wellness options, and a motivation mix when you're feeling low about the situation around you.
Time Capsule:
Back in April, Spotify saw a significant increase in people adding nostalgic songs to their playlists. Music, like the smell, is one of those things with immediate access to memory. It takes you back to that place, which definitely can be a much-needed break from the day-to-day. Spotify recently refreshed its Time Capsule-playlist, a personalised playlist packed with nostalgic tracks just for you.
Gaming:
Spotify has an already long-standing commitment to the gaming community; introducing the Gaming Hub back in 2016 – packed with music and OSTs for all your gaming sessions. Spotify also has integrations with gaming consoles such as Xbox, as well as integrations with Microsoft Game Bar and recently partnered with Riot Games to become the official music partner to League of Legends.
Social sharing:
Upon seeing an uptick in people creating collaborative playlists to share with friends, family and co-workers, Spotify gave their Collaborative Playlist feature an upgrade, so users around the world can continue feeling close to their friends and loved ones through the power of music, even from afar.
Group Session Beta:
This allows Spotify Premium users around the world to tune into the same playlist simultaneously. So no matter the distance—whether six feet apart or a thousand miles away—you and the members of your squad can now each listen to the same content at the same time on your own devices (as well as control playback). Groups of two to five people can use this feature at once by sharing a "join" link via messaging apps or social media with each other.
A seamless user experience:
Spotify is on a mission to become your audio platform; to be the place where you do all of your listenings. Spotify powers music discovery for creators and fans around the world.
In the past, everyone used to listen to or watch the same thing. Now there is so much more content and varied tastes.
This is an apparent consumer problem to keep up. That's why Spotify aims to make it easy for any listeners to have a seamless user experience, and here's how:
Spotify is continuously creating hyper-personalized discovery of music that keeps driving engagement higher and higher.
Spotify has a unique opportunity to apply machine learning to recommendations on a massive scale.
If we think about this in the context that Spotify has 320M monthly active users and more than 60M tracks – the magnitude of Spotify's data analytics requirements is enormous, which results in a constant need to scale and test at speed.
The audio streaming subscription service is constantly re-applying learnings. This presents an extraordinary opportunity to enhance that strength further.
Through innovation, strategic partnerships and app integrations, Spotify aim to take users on a journey to reevaluate audio and get more out of their lives with content from creators—in the right place at the right time.
They wants to align more deeply with the multiple devices in your life so that you will not need to find the songs to suit the moment—they will find you.
And this what most users want after all; to always find and have access to music that suits each moment.
So it might not come as a surprise that Spotify is currently available on more than 2000 devices from more than 200 brands. Delivering a simple solution to creators, listeners, and partners are what Spotify is all about.