Menna Shalaby was sentenced to a year of suspended detention and 10,000 EGP fine by the North Cairo Criminal Court held in Abbasiya.
Earlier this morning, Shalaby's representatives appeared in court to defend their client following her arrest on the 25th of November at Cairo International Airport for possession of marijuana products, where she was released on bail of 50,000 EGP.
Here's everything discussed during the trial.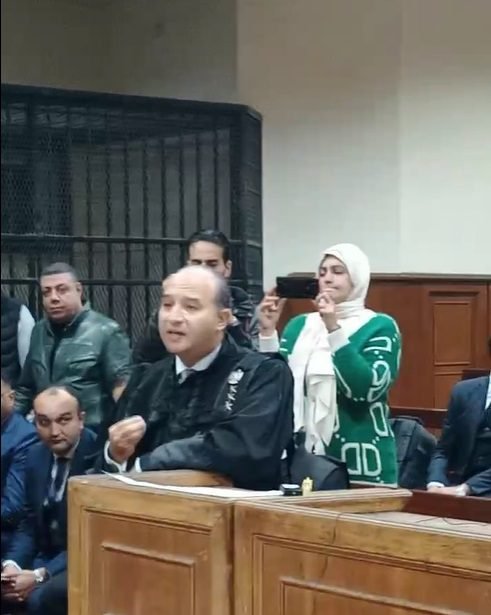 Customs Release Detailed Report of Seized Substance
The substance that Menna Shalaby was arrested for includes: six plastic "lychee" bags containing marijuana weighing 45 grams, two "sherb" plastic bags with marijuana weighing 15 grams, a "cannbrs" plastic bag with marijuana weighing 6 grams, and a "parpie punch" plastic bag with marijuana weighing 7 grams.
10 lawyers represented the actress, and she did not attend herself
Ten lawyers represented Menna Shalaby during her first trial hearing at the North Cairo Criminal Court for the case of substance abuse. The actress, however, was not present.
Her lawyers claim she was not present during the airport search
A member of her defence team, Mohamed Abou Shaqa, explained that Shalaby was not present during the search and was far from her bags for 40 minutes.
Additionally, lawyer Mohamed Abou Shaqa argued that the presented surveillance video by the customs agents did not show Shalaby with the seized drugs. He added that Shalaby appeared on only one surveillance camera at Cairo International Airport.
Despite the many reports by the media, Shalaby only had one official testimony
Her recent testimony explained that after arriving from New York, she was asked if she had a vape pen.
Later, all of her bags were searched by customs and she was taken to a room where they showed her a package of green makeup, claiming that it was made with marijuana.
The picture of the eyeshadow pallet Shalaby had with her was released, and while the package has a marijuana leaf drawn, it is not made by it.
Only 12 of the 16 confiscated bags were sent to the chemical lab
Menna Shalaby's defense team claimed that the investigator documented 16 bags of substance seized during the search. But, in reality, only 12 bags were sent to the chemical lab.