During the last couple of days, there has been a rumor about how Meghan Markle was intentionally dressed as princess Diana out of petty during the Queen's "funeral."
While the side-to-side images show Meghan Markle dressed like Diana, what was left out of the story was how the picture isn't recent, and the Queen was alive and well when it happened. 
What's even more annoying is the fact that the rumor doesn't even make sense. 
First of all, the funeral didn't occur yet, and it will be held on Monday, September 19. Secondly, as we mentioned earlier, Meghan's picture that's being spread around and going viral online is, in fact, an old photo of her while she was attending Remembrance Sunday service as part of her royal duties in 2019.
It must be no surprise if we tell you that this rumor was started by British tabloids, who are vocal about their dislike of Markle and often give her a hard time. The British media and press' obsession with Duchess Meghan is evidently shown more than the common criticism of other royals, which stems from racial bigotry and disliking of her.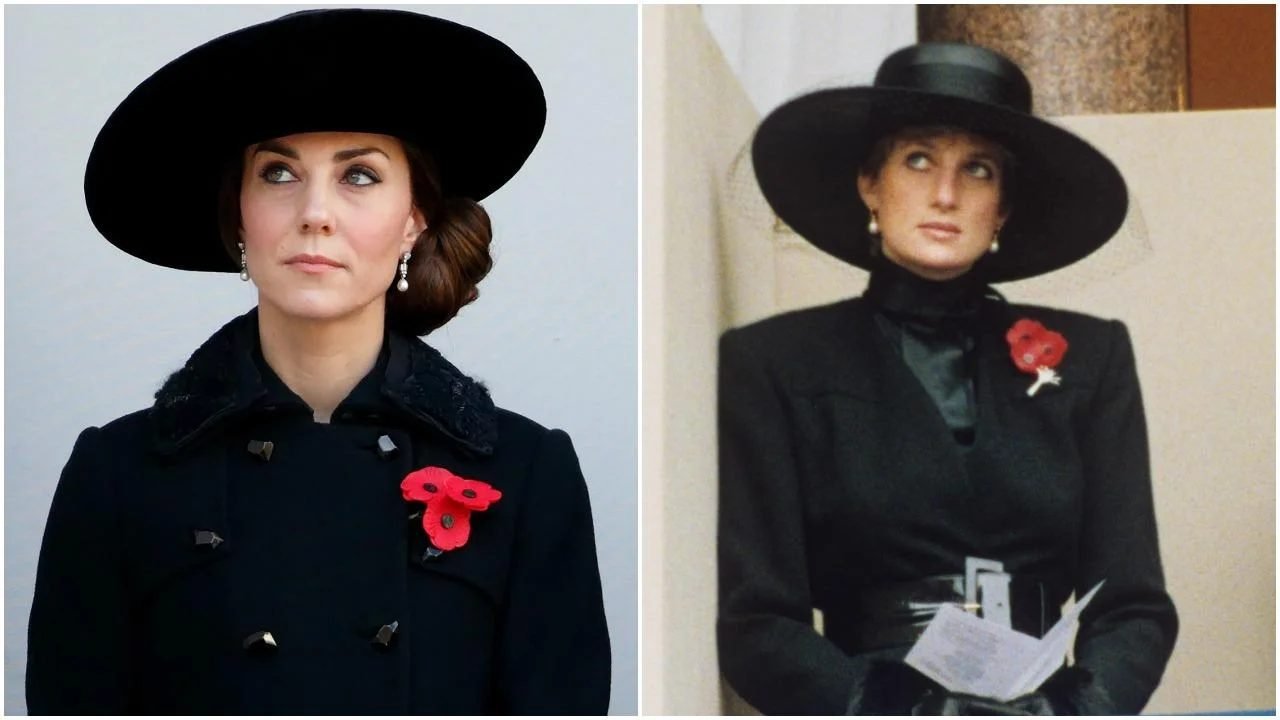 Meghan is known for being vocal and outspoken, and she showed that when she talked about her relationship with the royal family and all the ups and downs she faced as a new person in royal life. That's another reason why the press and media always got eyes on her. 
Additionally, there are many times we've seen princess Kate Middleton pay tribute to Princess Diana through clothes, including the SAME black look that people have been fuzzing about recently. But did we see any rumors spreading around about her or any sort of hate directed towards her? The answer is no. 
Now the question is, will the British media ever give Meghan Markle a break and just let her be?