As we walked up the stairs of a beautiful rustic building in downtown Cairo, we were welcomed by strings of light and jazzy vibes as we approached the rooftop. Live saxophone music was playing as we met the laughing and chattering crowds who came for Kelos's new collection launch party. Kelos, one of Egypt's leading handmade glass companies, celebrated the launch of their new 2020 collection on the 12th of October.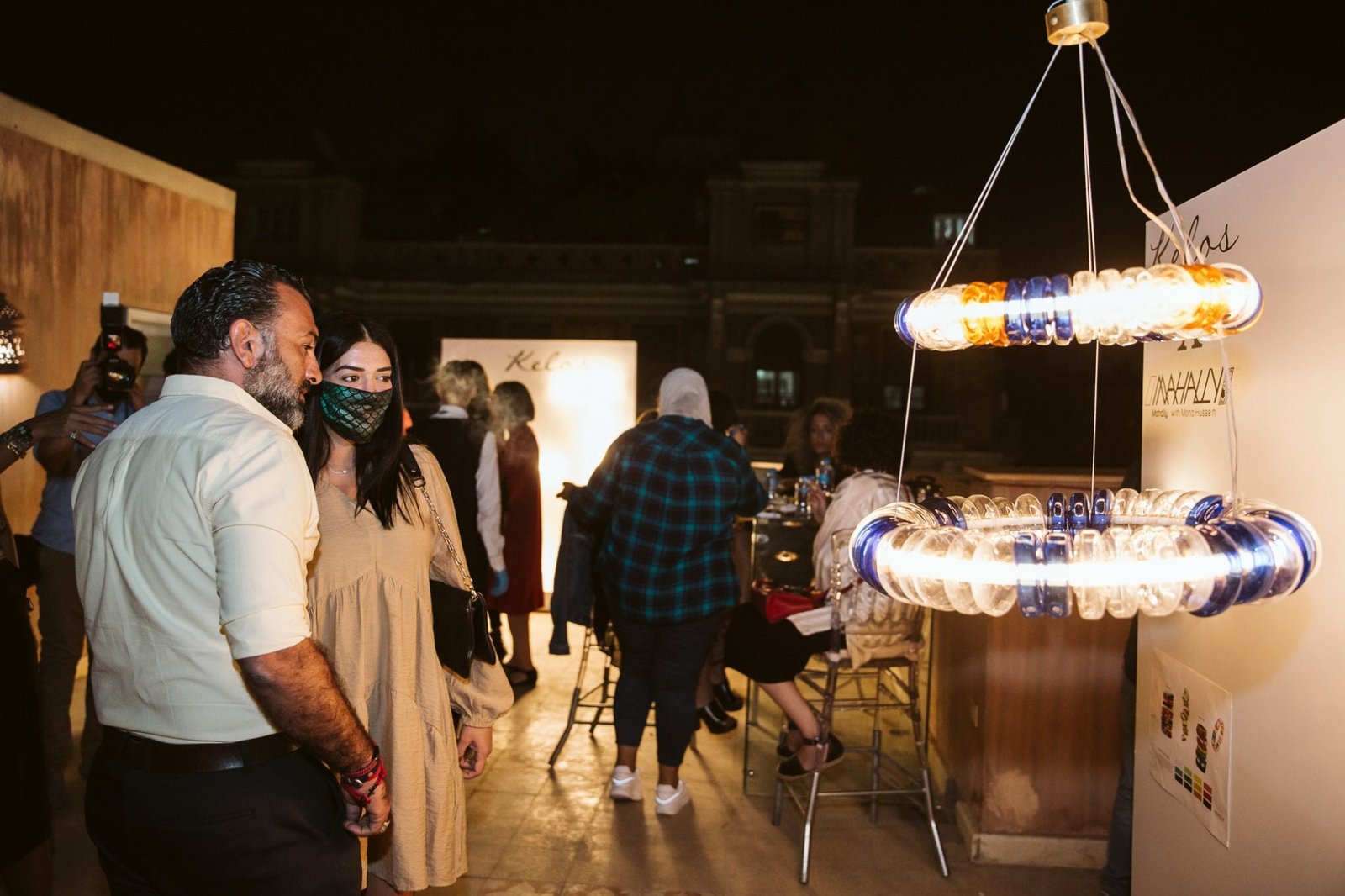 Kelos asked four of the most well-known design houses to collaborate with them in their 2020 collection "Explore". The five design houses (Kelos, Cherif Morsi, Mahally by Mona Hussien, Kari Mekhtigan, and Shosha Kamal Design House) brightly lit up the rooftop with their unique designs as they celebrated the collaboration. The night was unique.

Kelos has always been keen on expanding their limits in glassblowing by exploring different techniques and adding different materials through the process. The collaboration theme was "Off Limits"; throughout the collaboration, all designers challenged Kelos's techniques with their creative designs, and the result was magnificent.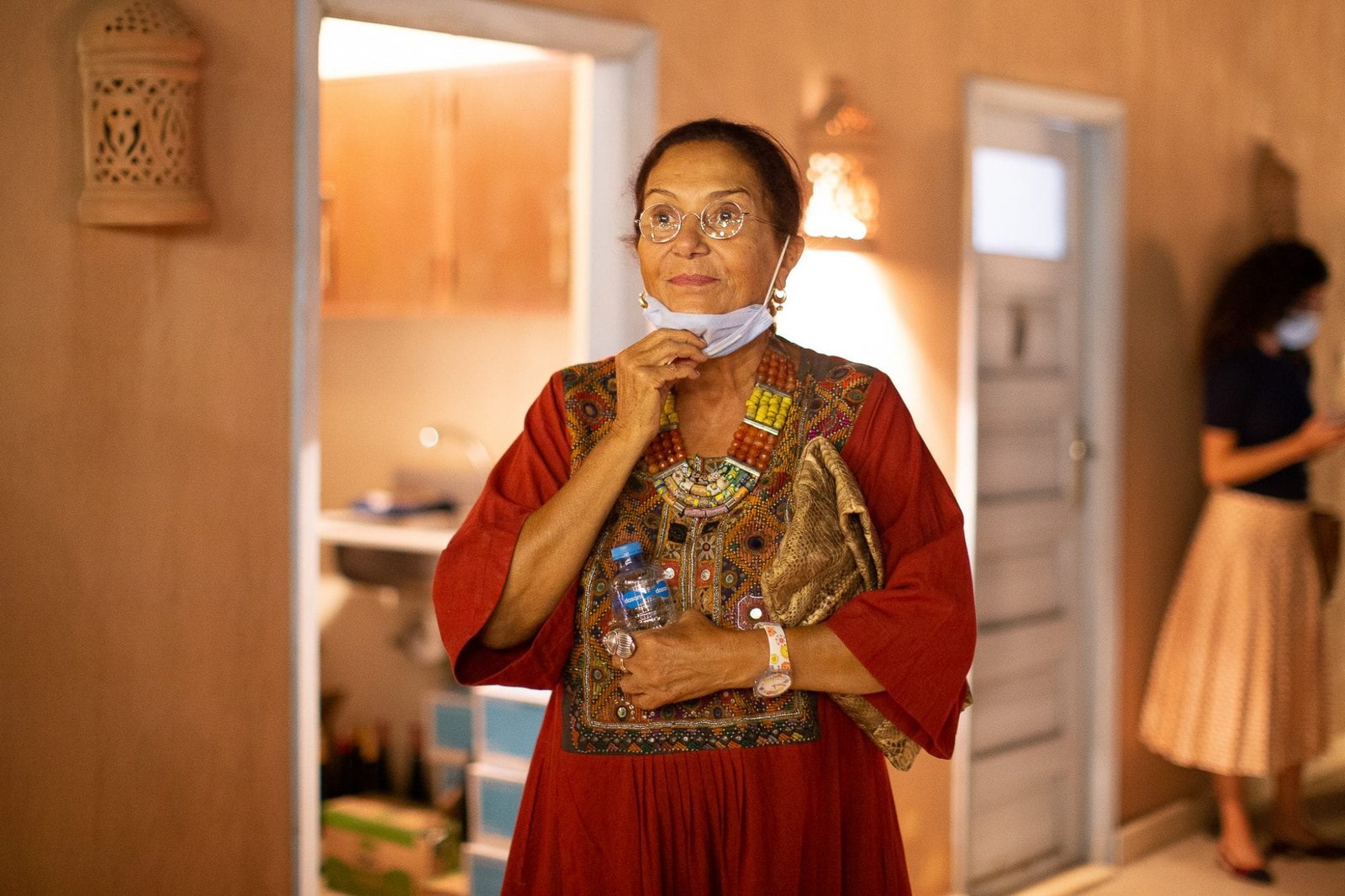 Another interesting aspect of the event was how Kelos represented their process of exploring different forms and effects in light and glass through several hidden rooms that contained various installations, each had its own character. Along with a museum room that showed an art project "Faces" which displayed skillfully glass-blown human heads.

Abdelrahman Mohamed the Co-founder and Designer of Kelos described the event as
"We wanted it to be a celebration of the Artistry of blown-glass, joining forces and connecting with creativity."
He also contributed to the Kelos 2020 collection "Explore" with his own designs, and when asked about his motive or inspiration; he said,
"I was inspired by different forms of light and shadows from nature and in the world around us and tried to design according to how I wanted the light to be perceived, I also wanted to create lighting units that could stand alone or be connected together to create larger units in an original and unique way."
The Night was memorable and enjoyable, filled with good design and good music.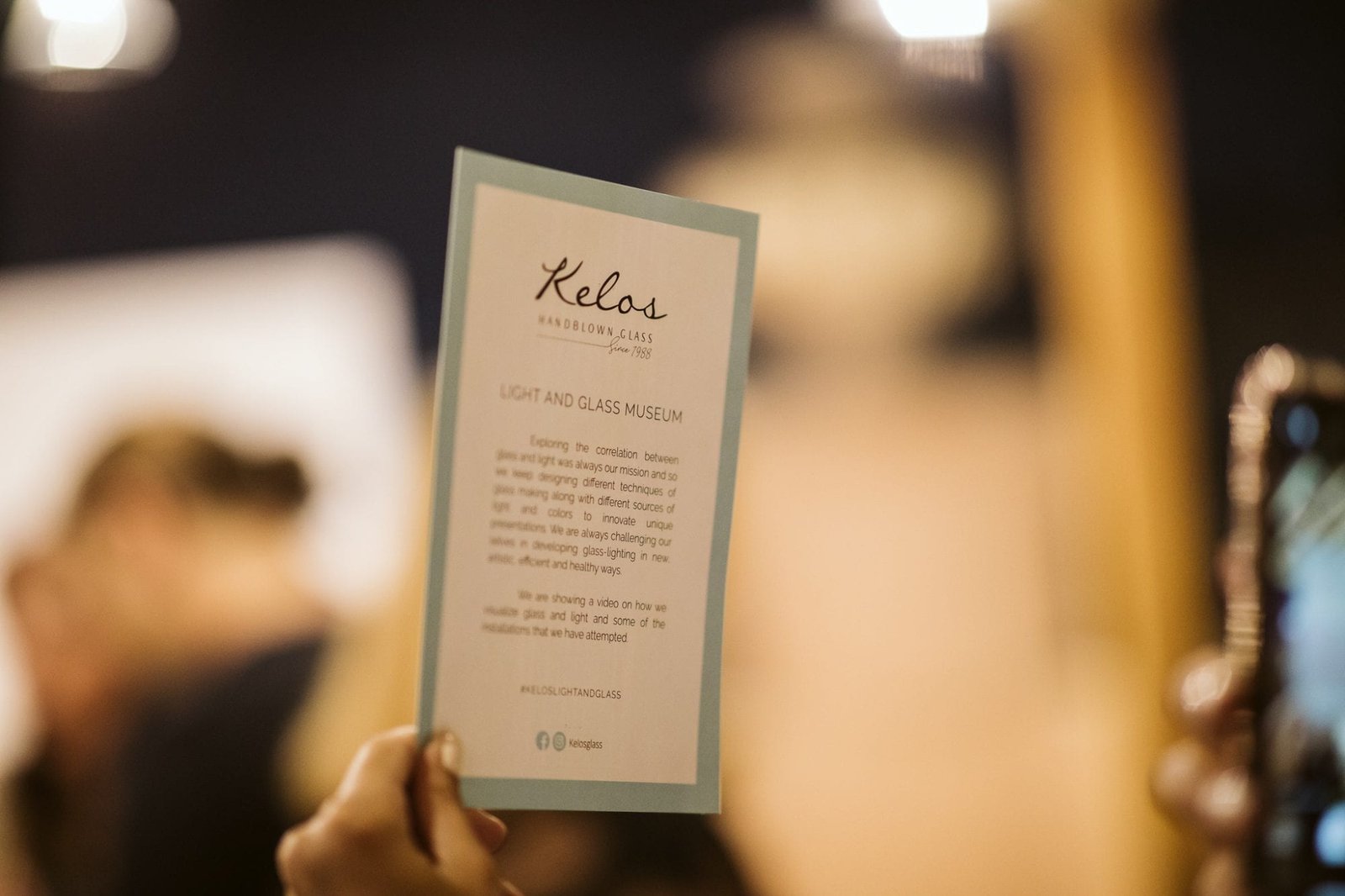 Please follow Kelos on
   https://www.linkedin.com/company/kelos/
   https://www.facebook.com/KelosGlass/
    https://www.instagram.com/kelosglass/