This year's edition of D-CAF will kick off on Sunday, 9 October, celebrating ten years of success and unparalleled innovation. The first three days of the program are jam-packed with excitement, featuring two stellar performances from Denmark and Burkina Faso, and new media artworks from the world over. The opening performance, Cook, by Jesper Pederson and Nassim Soleimanpour, will feature star actors Sayyed Ragab and Salwa Mohamed Aly.
On 9 October, pet owners and animal lovers can look forward to the launch of the Hoomans Studio, established by Egyptian artist and long-time D-CAF photographer Mostafa Abdel Aty and specialized in photographing animals with their human families. D-CAF will host the studio's first project, Flash's Studio, featuring pictures of cows, ducks, donkeys and many more of Egypt's lovable inhabitants captured by the titular doggo, Flash. Visitors can also bring their pets to have their portraits taken by the artist: a memorable experience for every member of the family.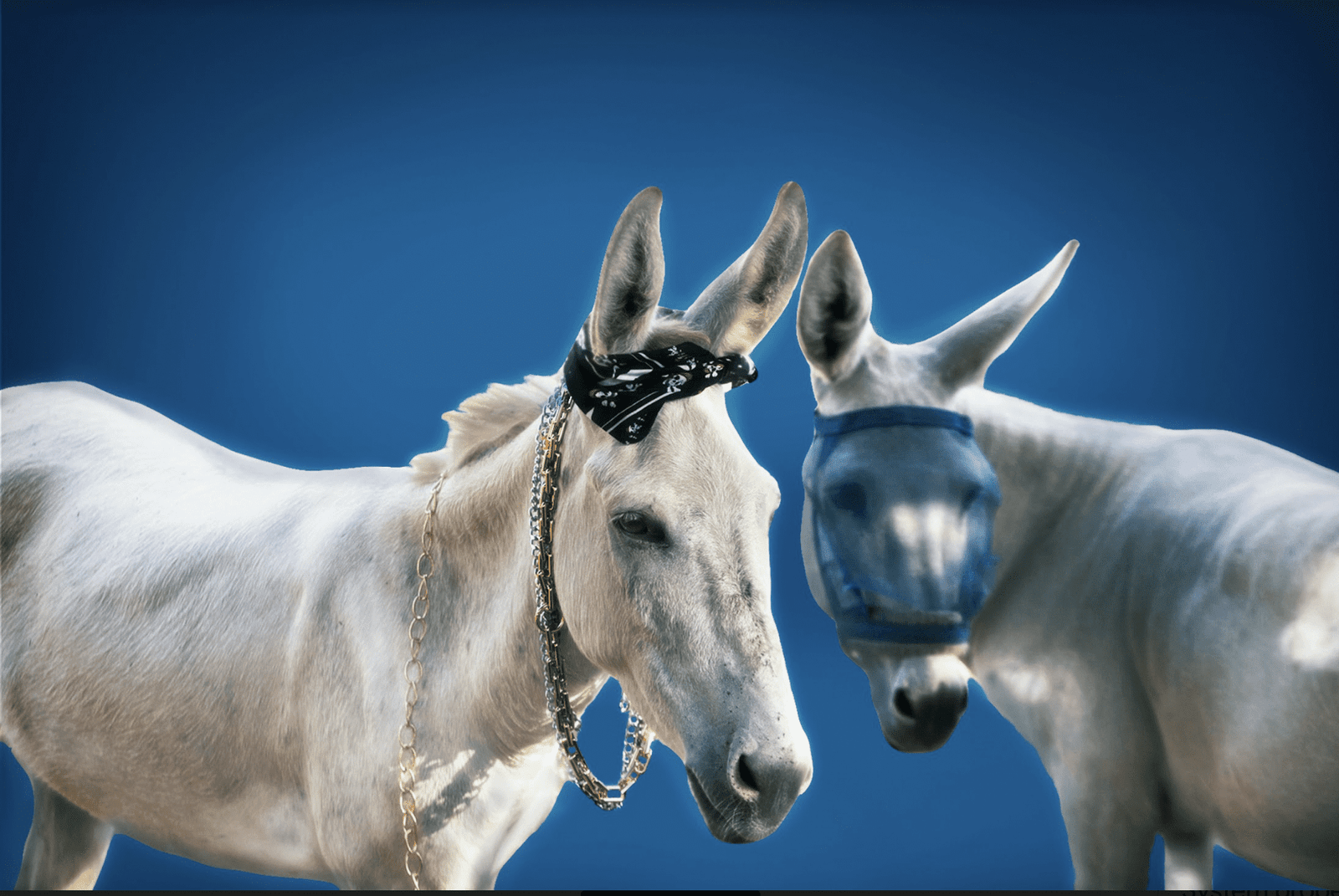 Flash's Studio will be displayed at Victoria Rooftop House until 30 October; from 5pm to 10pm on weekdays, and from 2pm to 10pm on weekends.
Those seeking a little adventure will delight in Sara Koppel's new AR exhibition, Endangered Species, which takes the form of several wall paintings of butterflies, scattered throughout Downtown Cairo. Put on your walking shoes and get ready to hop on a treasure hunt, guided by the written clues in our brochure. That's not all: by downloading the app Artivive and holding their phones up to the paintings, viewers can watch the artworks unfold into a beautiful animation about species at threat of extinction –a powerful stand against climate change.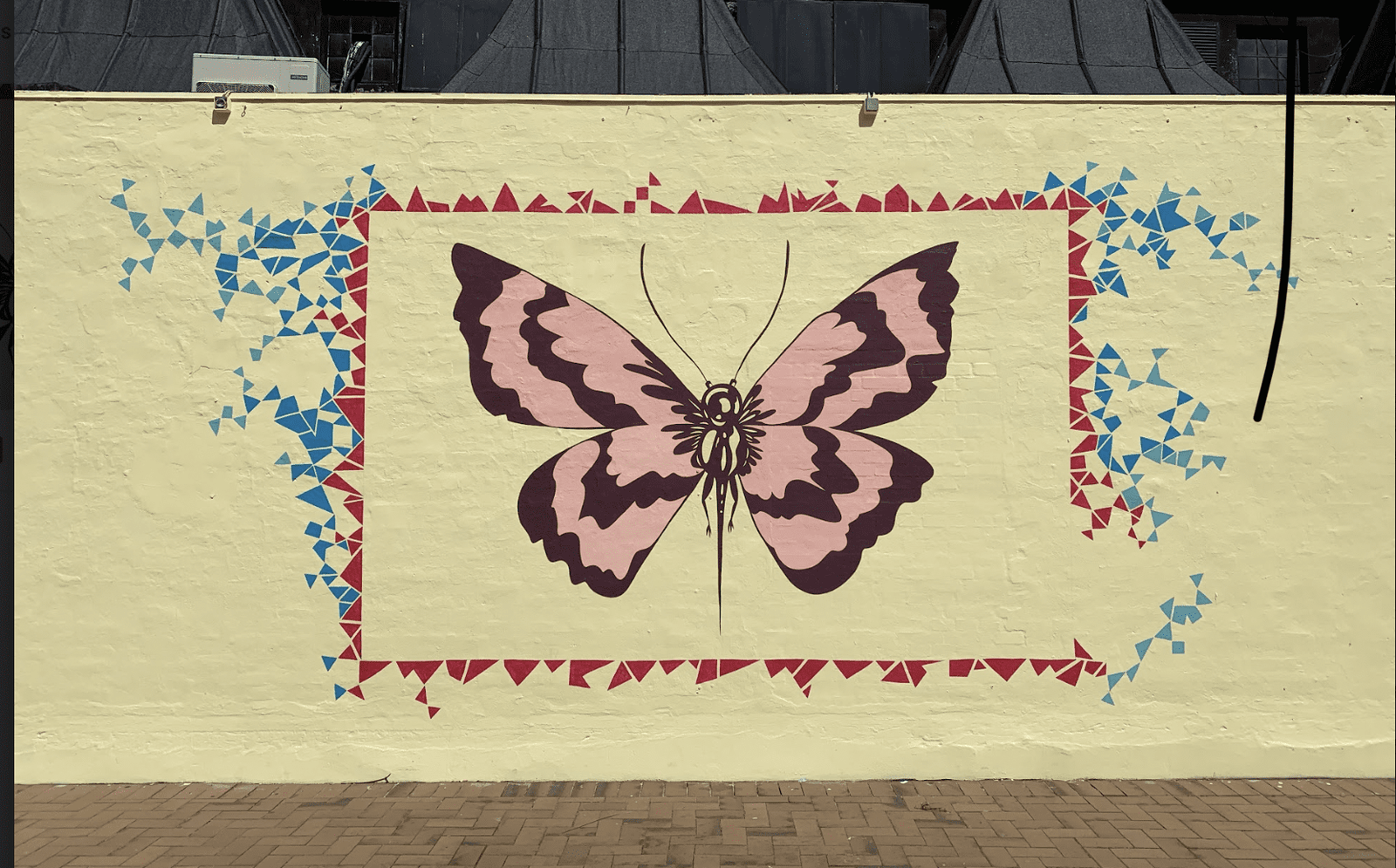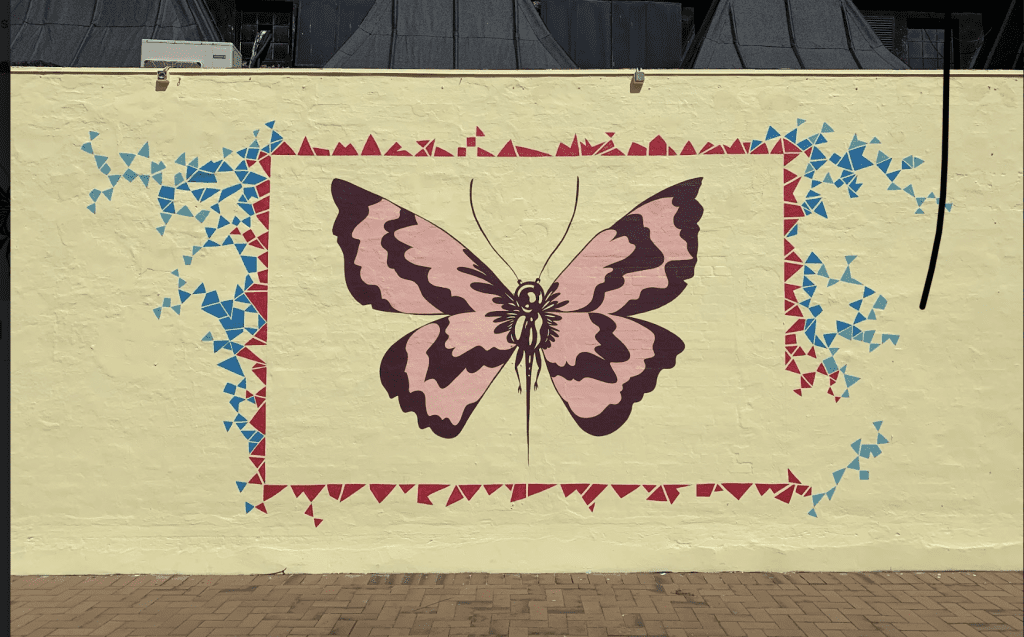 Endangered Species will be displayed across several buildings in Downtown Cairo from 9 to 30 October.
The adventure continues at Kodak Passageway, which will host VR films, games, and other stunning works conceived at the intersection of Art and Technology, by artists from the world over. Glide down an old-school monopoly board, fly through outer space in a rocket ship, or watch trains race along the Tokyo skyline –these are only a few of the incredible voyages visitors can embark on by putting on their headsets.
The iconic passageway will also host Egyptian artist and VR expert Omar Kamel's cutting-edge interactive display, Words to Text: Democratizing Art with AI. This groundbreaking installation introduces visitors to the incredible power of AI word-to-text generators, which can transform a single line of text into a beautiful painting. With Words to Text, Kamel sheds light on how technology can erode boundaries of wealth and access in the art world, and put into question all our preconceived notions of who can be deemed an artist in the digital age.
The Art and Technology showcase will be displayed at Kodak Passageway from 9 to 17 October, available from 5 to 10pm on weekdays and from 2 to 10pm on weekends.
Launching D-CAF's performing arts program is the one-of-a-kind show Cook, co-created by two leading figures of contemporary theater, Jesper Pedersen and Nasssim Soleimanpour. This delightful culinary experience has no directors, rehearsals, or preparations of any kind. Each night, a different actor takes the stage to act out a script they have never seen before. Sadly, we can't tell you much more without spoiling all the exciting surprises ahead. What we can tell you though is that Pedersen and Soleimanpour's groundbreaking show will bring an all-stars line-up to the stage of Rawabet Art Space. On 9 October, the show will be performed by none other than beloved Egyptian actor Sayyed Ragab. The following night, a new mystery script will be acted out by another icon of Egyptian television and cinema, Salwa Mohamed Aly.
Cook will be shown at Rawabet Art Space on Sunday 9 October and Monday 10 October. Both performances will begin at 8pm.
On 11 October, for the first time in D-CAF's history, Rawabet Art Space will welcome an award-winning theater performance from Burkina Faso: Traces –Address to the African Nations. This powerful play is written by acclaimed Senegalese philosopher Felwine Sarr and directed by beloved Burkinabe artist Etienne Minoungou. Traces offers a poetic survey of Africa's trying past and present, but carries on a hopeful note, inviting young African generations to build a utopian future for their continent. The show features live accompaniment on the korra by musician, singer, and composer Simon Winse, whose poetic compositions blend traditional African tunes with contemporary music. Through every word and melodious note of the performance, its premise resounds: a better future lies ahead for the African nations.
Traces –Address to the African Nations will be shown at Rawabet Art Space on Tuesday, 11 October at 8pm.