Bee'ah, the Middle East's award-winning sustainability pioneer, commenced waste management and city cleaning operations in one of the most ambitious projects in the region, Egypt's New Administrative Capital, marking the milestone launch of the upcoming transformational hub.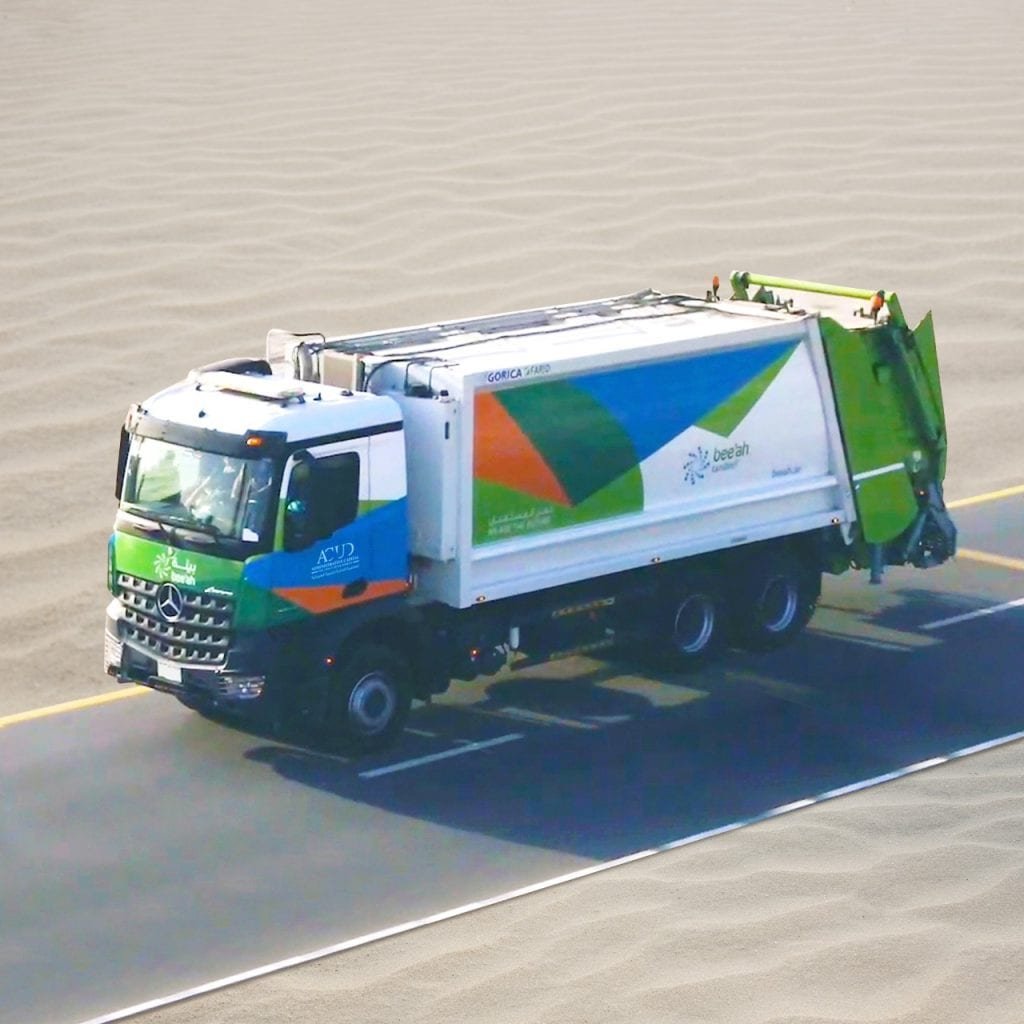 Bee'ah, based on its considerable experience and proven track record for delivering sustainability results in the UAE and KSA, was awarded the contract in 2020 to support Egypt's new megacity. This will be the Middle East's transformative new cultural and economic metropolis housing an estimated 6.5 million people once all development phases have been completed.
"We are pleased to announce the commencement of our large-scale operations at Egypt's New Administrative Capital in partnership with the Administrative Capital for Urban Development.

It is an immense honour for Bee'ah to be selected as the waste management partner for Egypt's Administrative Capital for Urban Development and work closely together to achieve an 80 per cent waste diversion rate through an integrated waste management approach advanced recycling facilities.

We look forward to strengthening our ties with Egypt's government and seek ways to further cooperation for a sustainable future in Egypt."

HE Salim bin Mohamed Al Owais, Chairman of the Board of Directors at Bee'ah
As part of Egypt Vision 2030, the New Administrative Capital is an iconic project that will attract new foreign investment, drive economic development in modern Egypt and promote Egypt's cultural revival.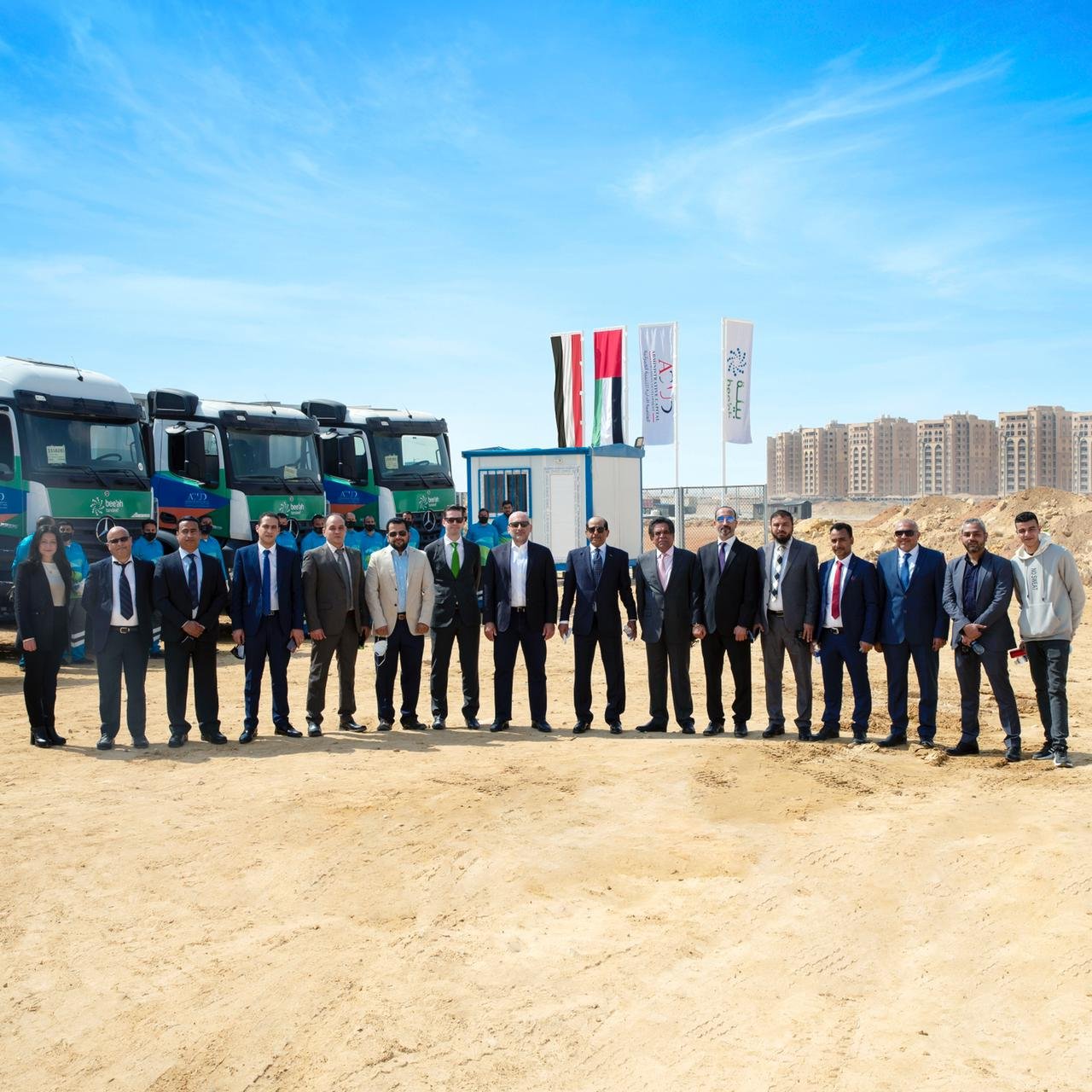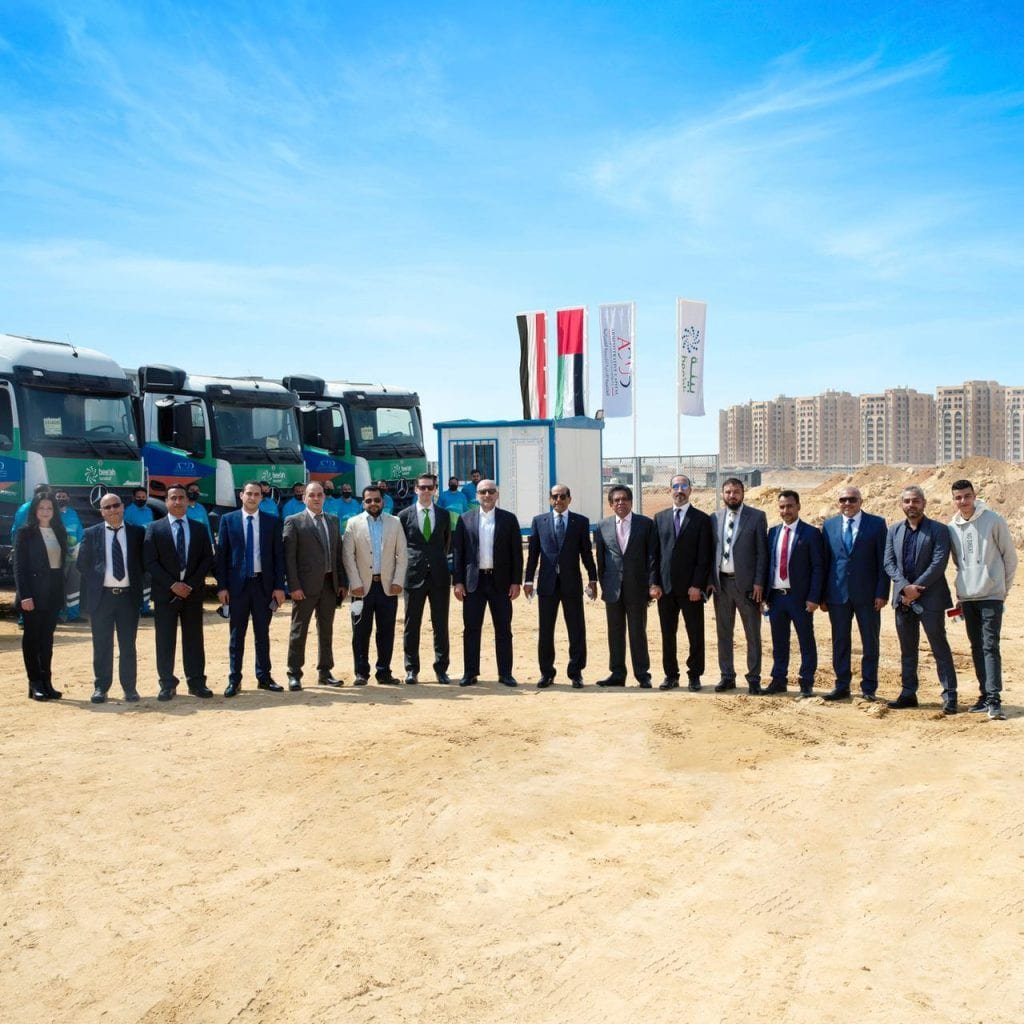 The new city will become Egypt's new administrative and financial Capital, housing main government departments, ministries and foreign embassies. Supporting Egypt's vision, Bee'ah's expertise and advanced environmental management services will contribute to the New Administrative Capital's sustainable performance.
HE Khaled Al Huraimel, Group CEO of Bee'ah, added:
"Egypt, as a country of cultural and economic significance steeped in history, is a strategic market for Bee'ah. We are keen to introduce sustainable solutions for the New Administrative Capital, wider Egypt and beyond through this partnership.

We thank the Administrative Capital for Urban Development for its support and trust in our capabilities and reiterate our commitment to integrating a sustainable approach with the latest technologies to support the Capital in realising its vision of becoming a smart, sustainable regional hub of the future."
Bee'ah's services will cater to an estimated 2 million residents through an initial workforce of thousands in the city's first phase of development. Hundreds of vehicles will be deployed for city cleaning and waste management, including the electric waste collection units, mobile pest control system, vacuum machines vehicles, rapid response vehicles, and more.
To achieve an 80 per cent waste diversion rate target, Bee'ah Egypt's facilities include a refuse-derived fuel facility and a medical waste facility. Bee'ah is introducing advanced waste and recycling systems with more than 30,000 waste collection points across the Administrative Capital.
A ten-time winner of the Sanitation and Waste Management Company of the Year award in the Middle East, Bee'ah's successful track record and reputation had led to its international expansion in 2020. Bee'ah also has active operations in Saudi Arabia, serving the City of the Prophet, Al-Madinah, to make it the cleanest city in the Middle East. In the UAE, Bee'ah has enabled Sharjah to achieve the Middle East's highest diversion rate, and it is building the UAE's first waste-to-energy facility.
About Bee'ah:
An innovation leader and a pioneering force for sustainable solutions in the Middle East, Bee'ah is a public-private partnership company founded in 2007. With ventures in industries ranging from Waste Management to Environmental Consulting, Renewable Energy, Technology, Sustainable Transportation, and Training & Development, Bee'ah is creating a better quality of life for all cities and communities in the region. Bee'ah has executed a comprehensive strategy focused on sustainability and digitalisation, which has reaped rich benefits in the form of the region's highest waste diversion rates and the GCC's first waste-to-energy plant. Bee'ah has supported the region's agenda for a circular economy and personifies the UAE's ambitions in leading the dialogue surrounding sustainability in the MENA region.
For more information, please visit: http://www.beeah.ae and connect at facebook.com/beeahuae and twitter.com/BeeahUAE