Egyptian Sound designer Mohamed Salah is participating in four films that are competing in the 44th Cairo International Film Festival, scheduled to start from 13 to 22 November.
The films that Salah participated in are "19B", two short films: "My Sahib" and "Mama," and the documentary film "Light Upon Light."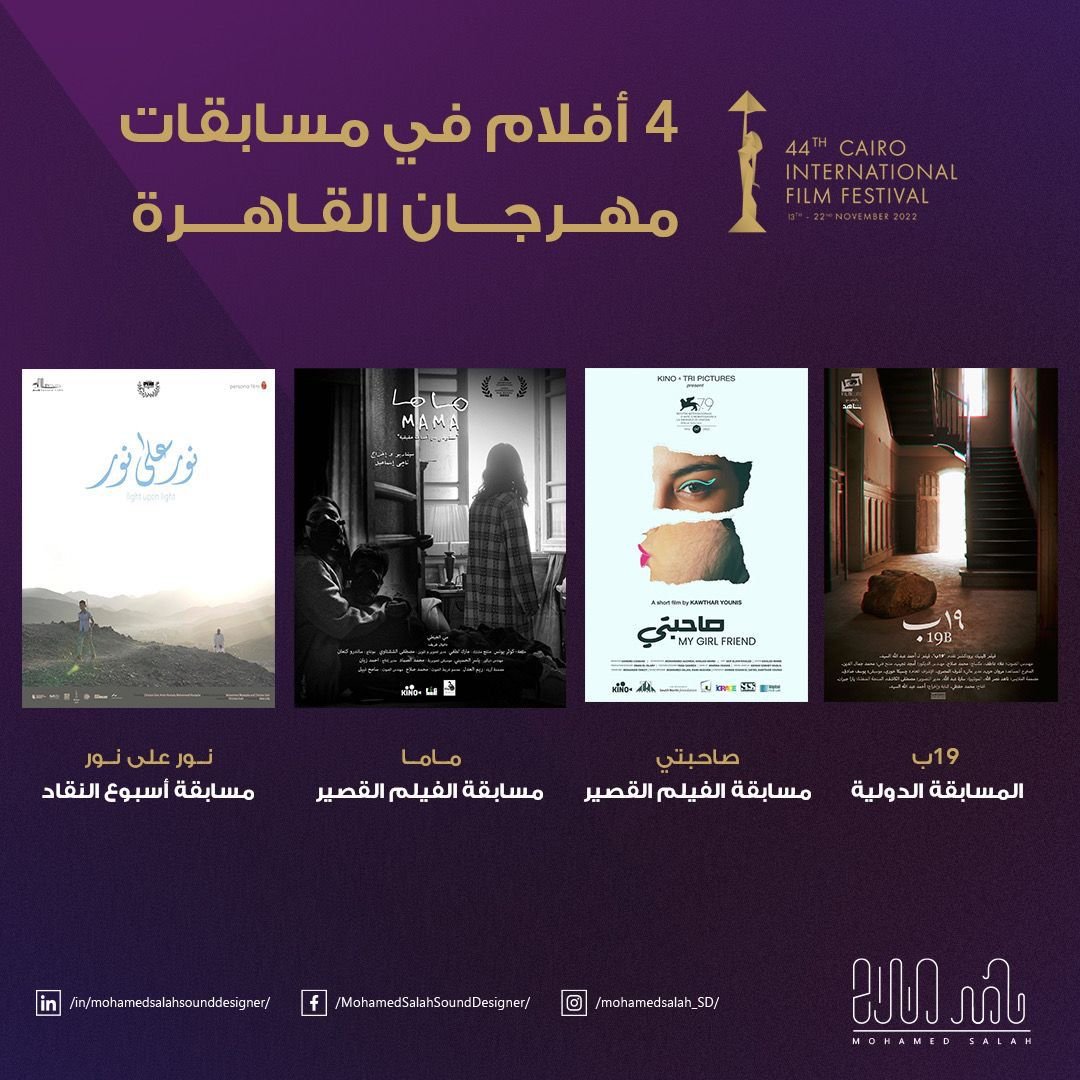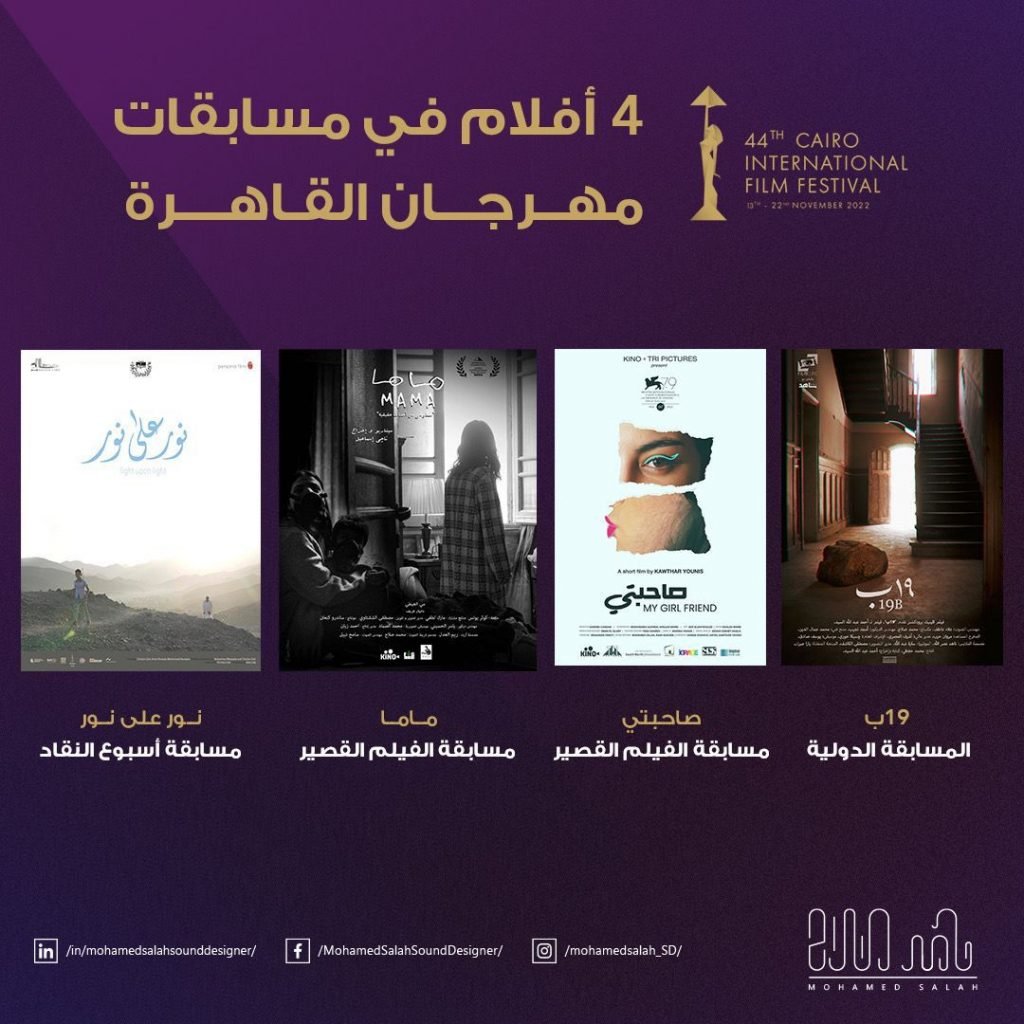 The movie "19B" is competing in the International Competition for Feature and Documentary Films, and it will be screened for the first time globally during the festival. 19B follows the story of a property guard who lives alone and semi-isolated in the abandoned villa that he guards. Still, a later confrontation that brings him together with another person on the street opposite his street forces him to change his entire lifestyle.
The two short films, "My Sahib" and "Mama," are competing in the short film competition at the festival, which recently participated in the Horizons Short Film Competition at the 79th Venice International Film Festival.
My Sahib is written by Kawthar Younis and Ahmed Essam El-Sayed and directed by Kawthar Younes. While the short film "Mama" is by Naji Ismail. The film deals with a realistic story about the life of a girl and her child brother with their mother's body in their home for a very long time without That one notices the reasons for this.
The fourth film, "Light Upon Light," which Mohamed Salah is also participating in, is a documentary film and is part of the Critics' Week competition. This film is a Danish-Egyptian production and had its first screening at Copenhagen International Documentary Film Festival. It is the most prominent and important within the festivals specializing in documentary films.
Recently, Mohamed Salah participated in the short film Sanftes Blech: The Trombone That Saved Me in the Short Film Competition at the 33rd Carthage Film Festival.
About Mohamed Salah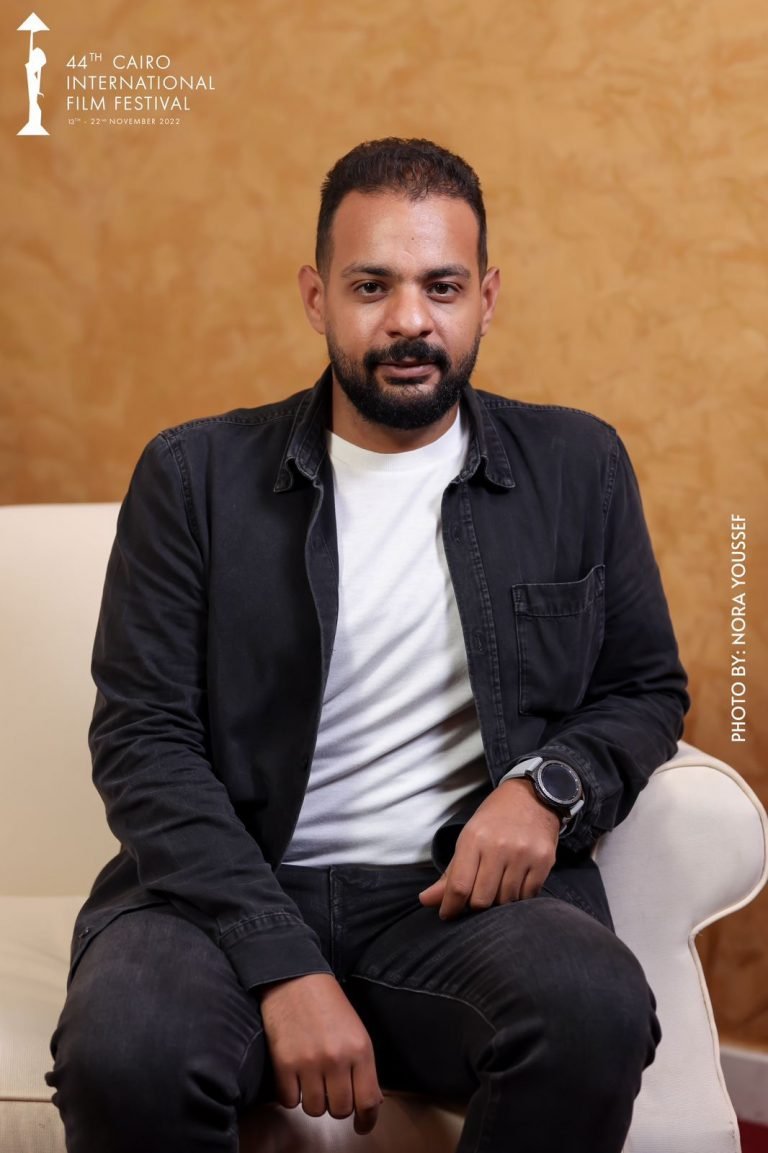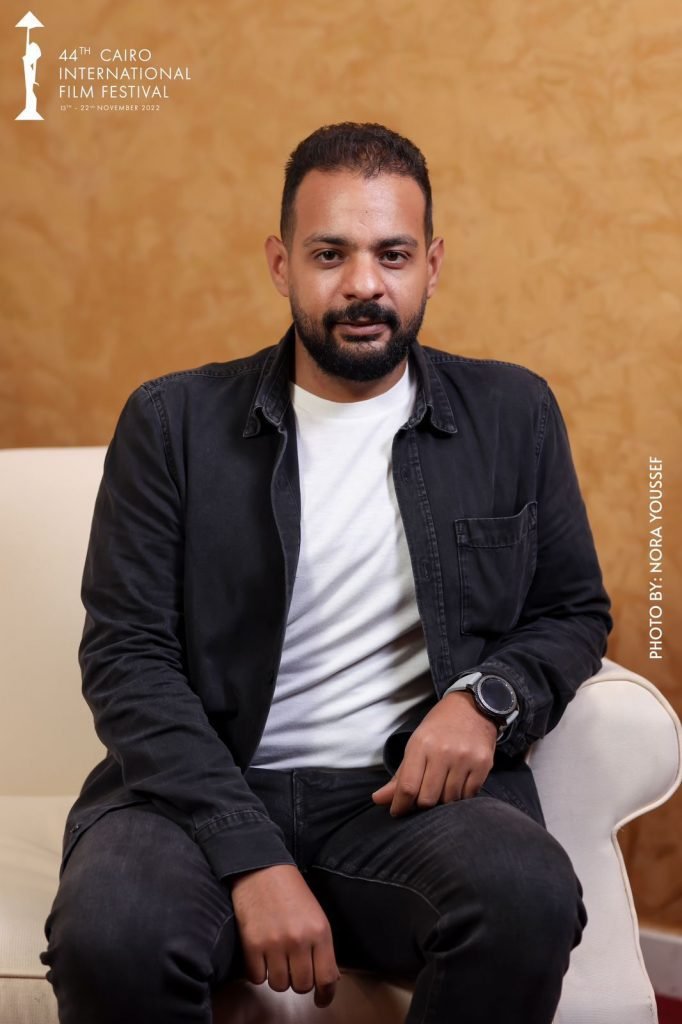 Mohamed Salah is a sound designer and mixer who has worked on many famous series such as Alf Leila Wa Leila (2015), The Godfather 2 (2018), Elsharea elly warana (2018), Hadduta Marra (2019),B 100 Wesh (2020), Nemra EtneenTwo (2020), Newton's Game (2021), Ded El Kasr (2021). In 2022, he participated in 'Malaf Serry" series that competed in Ramadan's season and "Mwaslat amma" series, in addition to the series Khareg Elsaytara, which was streaming on VIP Shahid platform.
In addition, Salah worked on the film Night / External, which won the Best Sound Award at the 23rd National Egyptian Film Festival, and in the film Dearest Boy (2021), which was shown on the VIP Shahid platform, and also participated in films such as The Black Box (2020), Overland Curriculum ( 2021), and the title holder (2022) as Dialogue Editor Supervisor.
He also has experience in working on documentaries through Free Trip to Egypt (2019), Captains Of Zaatari (2021) and Noor on Nour (2022), and short films that participated in International festivals such as Shift Evening (2020) and Tuk-Tuk (2022)