She's brought laughs to millions with her quick wit and spot-on comedic timing, and now Melissa McCarthy is preparing to take on one of Disney's most iconic villains. The actress, who has been recognized with numerous awards for her roles on both the small and big screens, is set to bring the sea witch Ursula to life in the upcoming live-action adaptation of "The Little Mermaid." But before she dives into that role with our interview with her, let's take a look at her previous work and achievements.
McCarthy's breakout role was in the 2011 hit comedy "Bridesmaids," for which she earned an Academy Award nomination, along with BAFTA, Critics' Choice, and SAG Award nods. She scored another Oscar nomination for "Can You Ever Forgive Me?" and garnered additional accolades for her performances in "Spy," "The Heat," and "St. Vincent," among others. In 2018, McCarthy received the inaugural People's Icon Award at the People's Choice Awards, and MTV recognized her with the Comedic Genius Award.
The actress has been keeping busy in recent years with a steady stream of film and TV projects. She recently wrapped filming on "Unfrosted: The Pop-Tart Story," a movie about the rivalry between cereal brands Kellogg's and Post. McCarthy is currently shooting a holiday comedy from Universal Pictures and Working Title, in which she plays a magical genie. Last year, she starred in the Netflix series "God's Favorite Idiot" alongside her husband Ben Falcone, whom she also worked with on "The Great Giveback with Melissa McCarthy and Jenna Perusich" and the Netflix documentary "Bob Ross: Happy Accidents, Betrayal & Greed."
McCarthy's film credits also include "Thunder Force," "The Kitchen," and "Life of the Party," which she co-wrote and produced with Falcone. She's no stranger to the small screen, either, having starred in "Gilmore Girls," "Samantha Who?," and "Mike & Molly," for which she won an Emmy Award and a People's Choice Award. McCarthy has also hosted "Saturday Night Live" multiple times and executive produced the Paramount Network series "Nobodies."
Along with Falcone, McCarthy founded On the Day Productions in 2013. The company has produced several of her projects, including "Tammy," "The Boss," and "Life of the Party," as well as "Nobodies," "Little Big Shots," "Superintelligence," "Thunder Force," "God's Favorite Idiot," and "Bob Ross: Happy Accidents, Betrayal & Greed."
McCarthy got her start on the comedy stage in New York before making the move to Los Angeles. She spent nine years as a member of the improv and sketch comedy troupe The Groundlings, honing her skills and preparing for the success that would come her way.
Now, as she takes on the role of Ursula in "The Little Mermaid," it's clear that McCarthy's star is still on the rise. And to learn more about her and the role, we had to the chance to interview the actress!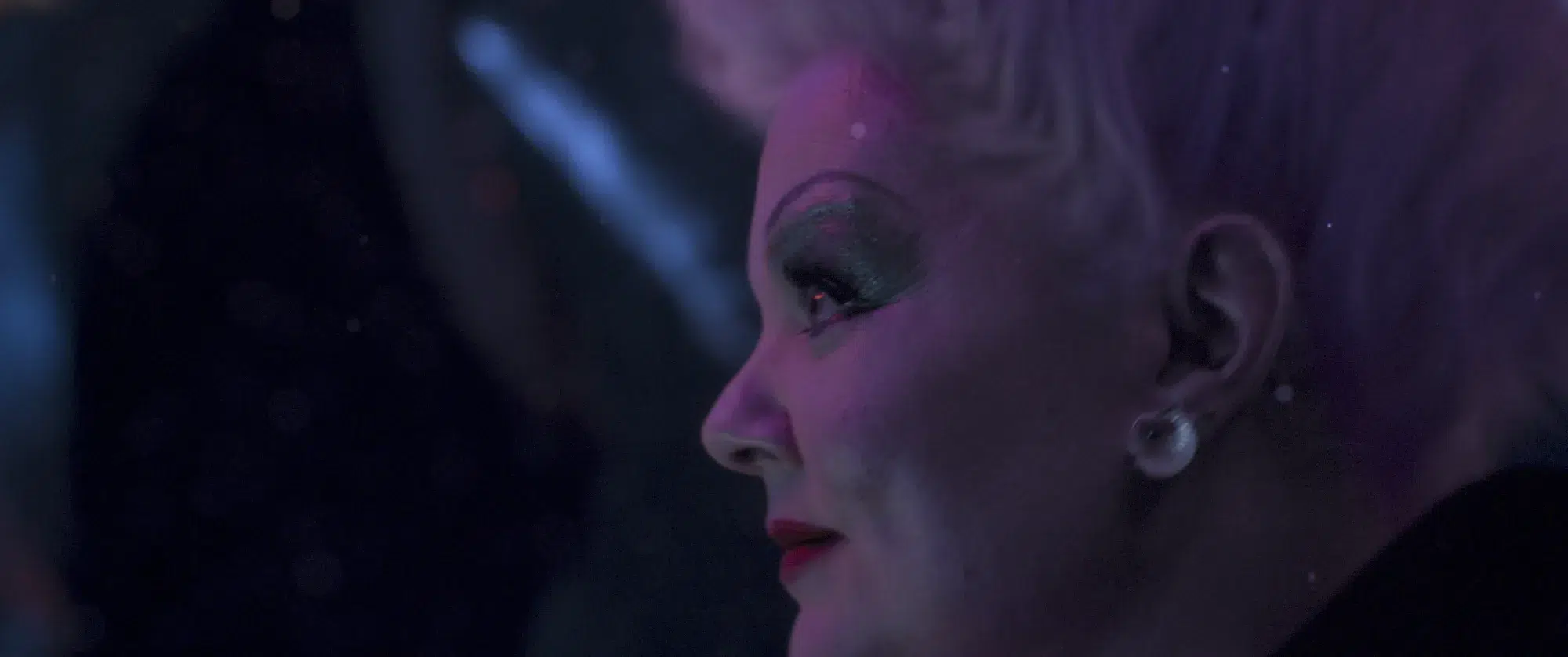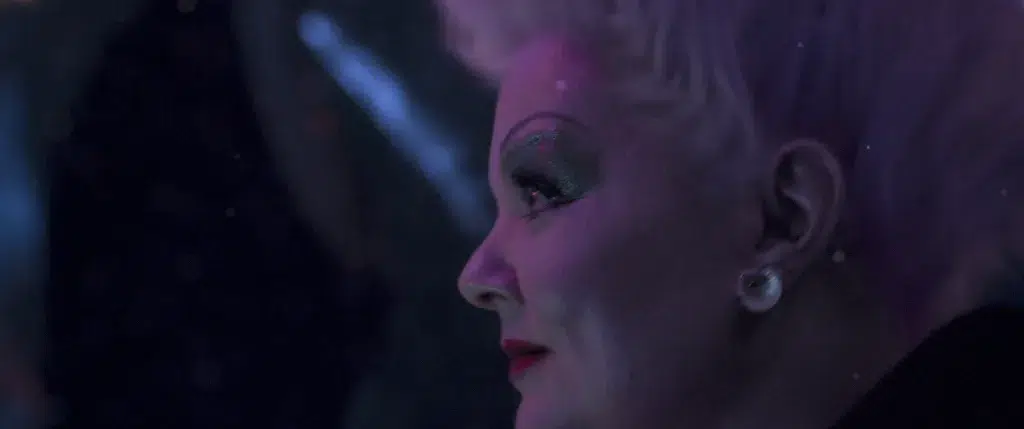 Tell us how this project came about. How familiar were you with the animated film?
I got involved with "The Little Mermaid" by begging Rob Marshall to consider me. I said, "I can do catering." I make a good hummus, so I'm sure that's what it was, my hummus. When I was first talking to Rob about the film, I said, "It is a film that I've watched, I don't know, at least 500 times."
I was a nanny in New York when the film came out, and every night the little girls I watched got to see part of a movie before bed, and they chose "The Little Mermaid" for like a year and a half. We would just watch it over and over, and I realize now that I never got sick of it, which is pretty amazing when you've watched it that many times.
I really loved the new script. It felt modern in a weird non-modern way and had a complex relationship between Ariel and King Triton at its heart. She is a teenager that is rebelling, and that is something you don't see a lot in the older Disney movies. And I always thought Ursula was the best. She's such a down-and-dirty character, but I get her with my whole heart, so being able to play her has been like a fever dream.
How would you describe Ursula?
I never thought I would get to play such a wildly iconic villain. She is delicious, and she's a broad, and in fact, I always picture her in my head as holding a martini and a cigarette. She's so dishy and conniving, and yet I still always feel for her because she's the outcast, and she didn't start off bad. I think she's been alone in her lair for so long with her eels, Flotsam and Jetsam, that she's gone a little batty. Her lair holds a collection of all her treasures.
There are skulls, clams, pearls, and remnants of people that have crossed her. It is dark and murky, and it has a kind of a boudoir feel because there's a mirror and all her makeup. There's a lushness and a dankness at the same time because she is in a very dark place, literally and emotionally. My goal was to create a villain you can love and despise at the same time. If I could have a drink with anyone in the Disney realm, I would want to have a drink with Ursula, for sure.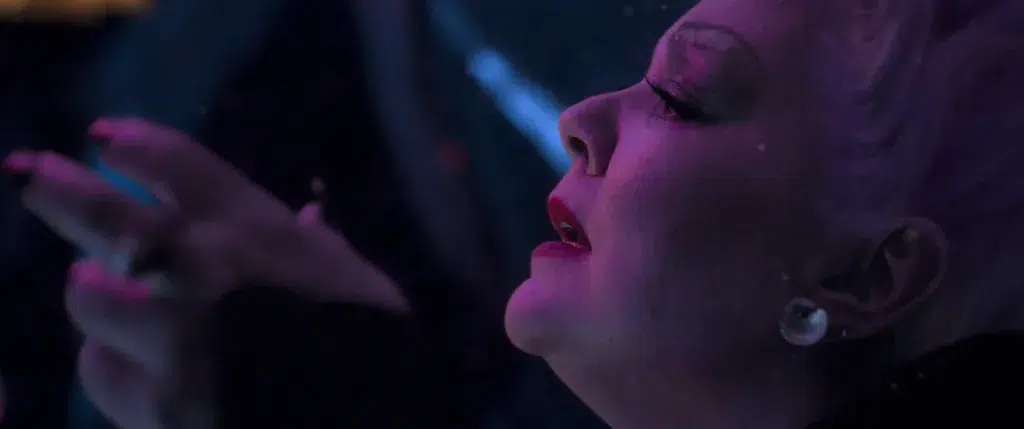 Can you briefly tell us what the story is about?
"The Little Mermaid" is a classic story about a protective father and a young girl who is turning into a woman. She is still dealing with the challenges of autonomy versus being your father's daughter, and how far you can push those boundaries.
It's what all parents strive for with their kids, and you hope to just meet somewhere in the middle. And then there's a sea witch who makes quite a deal with Ariel. She says that she can grant her the ability to walk on land and be amongst the humans, but in three days' time, someone has to completely and utterly fall in love with her or Ursula will keep her voice. And Ariel takes the deal, but you'll have to see the movie to find out what happens.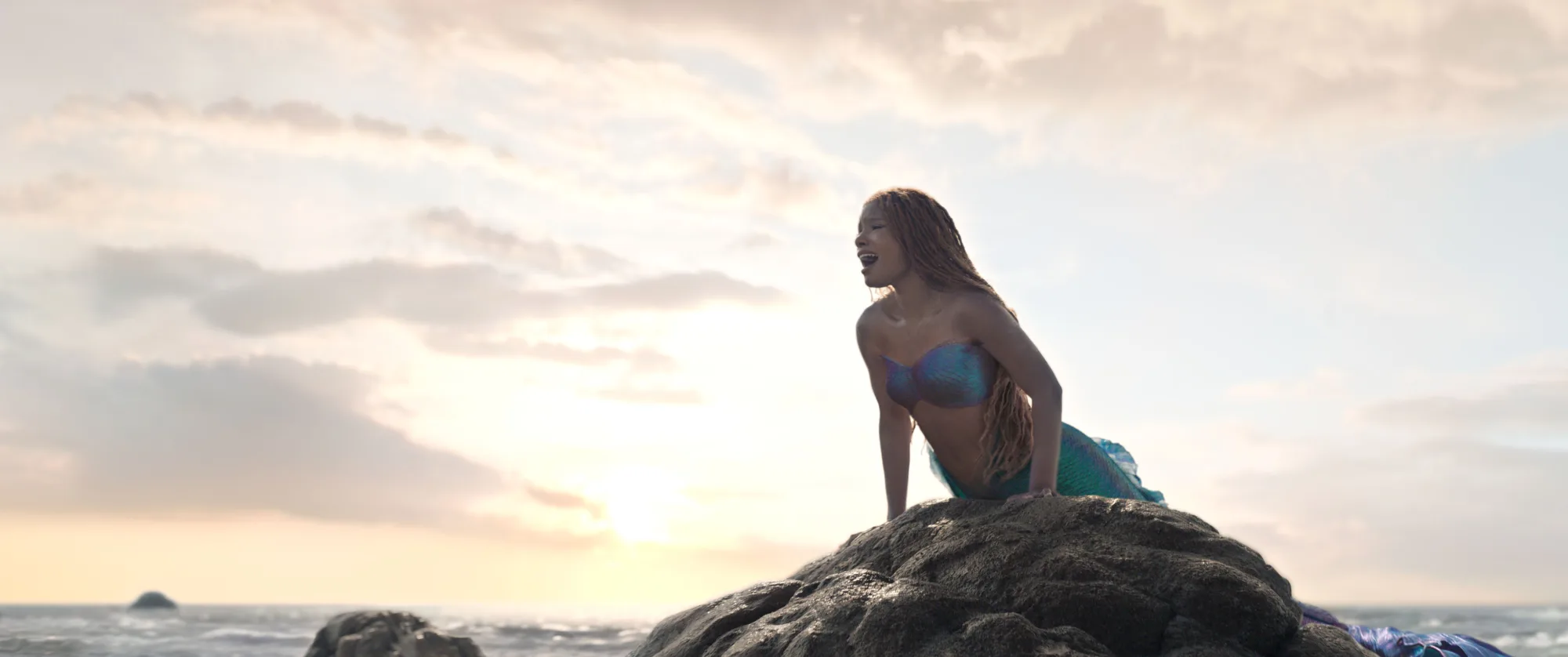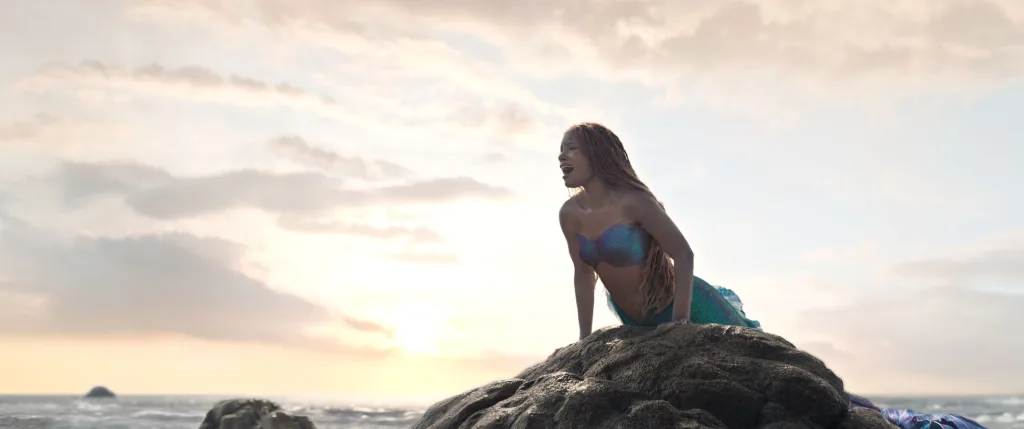 How was it working with the rest of the cast?
Halle Bailey is an absolute delight. She is such a pro. She has this beautiful, effortless, powerful voice wrapped up in this tiny person. And yes, her voice is incredible, but it's what she does with it that is so amazing. The story she tells and how she sings it, and the emotion she puts into it, whether it be strength or being vulnerable, is so special.
You can have a perfect voice, but if you can't tell the story, it's not quite the same. And she can do both – she's an amazing actress and just an absolute joy. We both had an earwig because sometimes we were all the way across the stage but needed to hear each other. She would just be sitting on her spot, and I was always like, "You don't have to be here."
She was like, "No, I'll always sit here." And she hums all the time. Really quietly, but only because I had an earwig, I could hear her, which is proof of how lovely she is. There was always a very soft, beautiful melody that she was just humming along to, and it was like I was the only one in the room that could hear it.
I never said anything because I didn't want her to stop. But it was so quiet that no one else even knew she was doing it. It's like she moves along with this beautiful melody that is just in her. There's just something so special about her. You can feel it, and it comes across on camera too.
It was incredible to work with Javier Bardem too, but boy, when he's working, you can feel those lightning bolts come out. No pun intended for King Triton. But you really do. He can channel that energy, so you feel it in the room; you feel it through the camera. And when he is doing what he does so well, it is really powerful. Just getting to work with him. And then to have him be so much fun too – how could I ever be so lucky?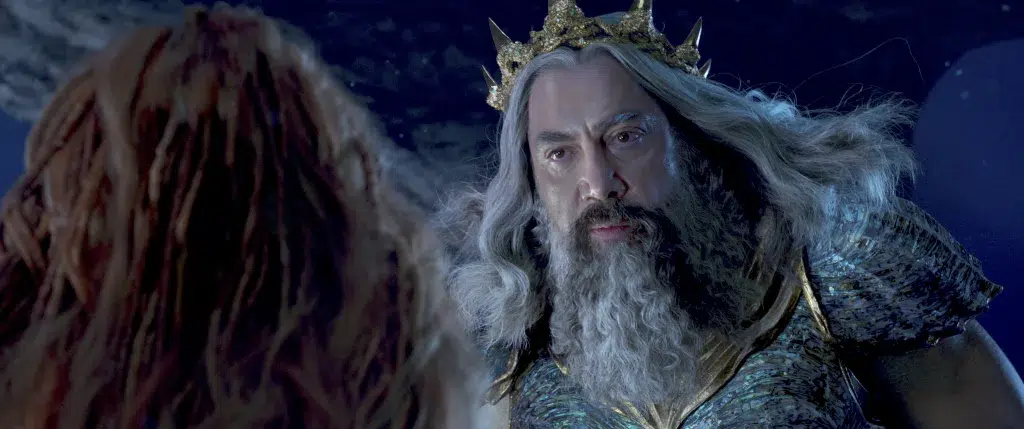 What kind of stunt work was involved?
Our stunt coordinator Adam Kirley had all of these amazing, incredible stunt people working with him, and there's no way we could have done it without them. It was a magical setting, there was equipment I'd never seen before, like these giant, moveable teeter-totters with seven people manning them and these giant rigs that spun and turned, and sometimes I was on ropes being hurled up to the ceilings, which I loved, so it was all just incredible.
We never had to fake it because you were just simply moving in this altered state. And it was never rhythmic or symmetrical, which is exactly what it's like underwater, but you really did have the sensation of floating, so we got to feel that as actors. That was important to Rob Marshall because it's very hard to make someone look free-floating in water. The strength and athleticism of the stunt department; they were always running or holding us up or pulling us back or leaning us back or bringing us to a halt, spinning. They were really incredible to see in action.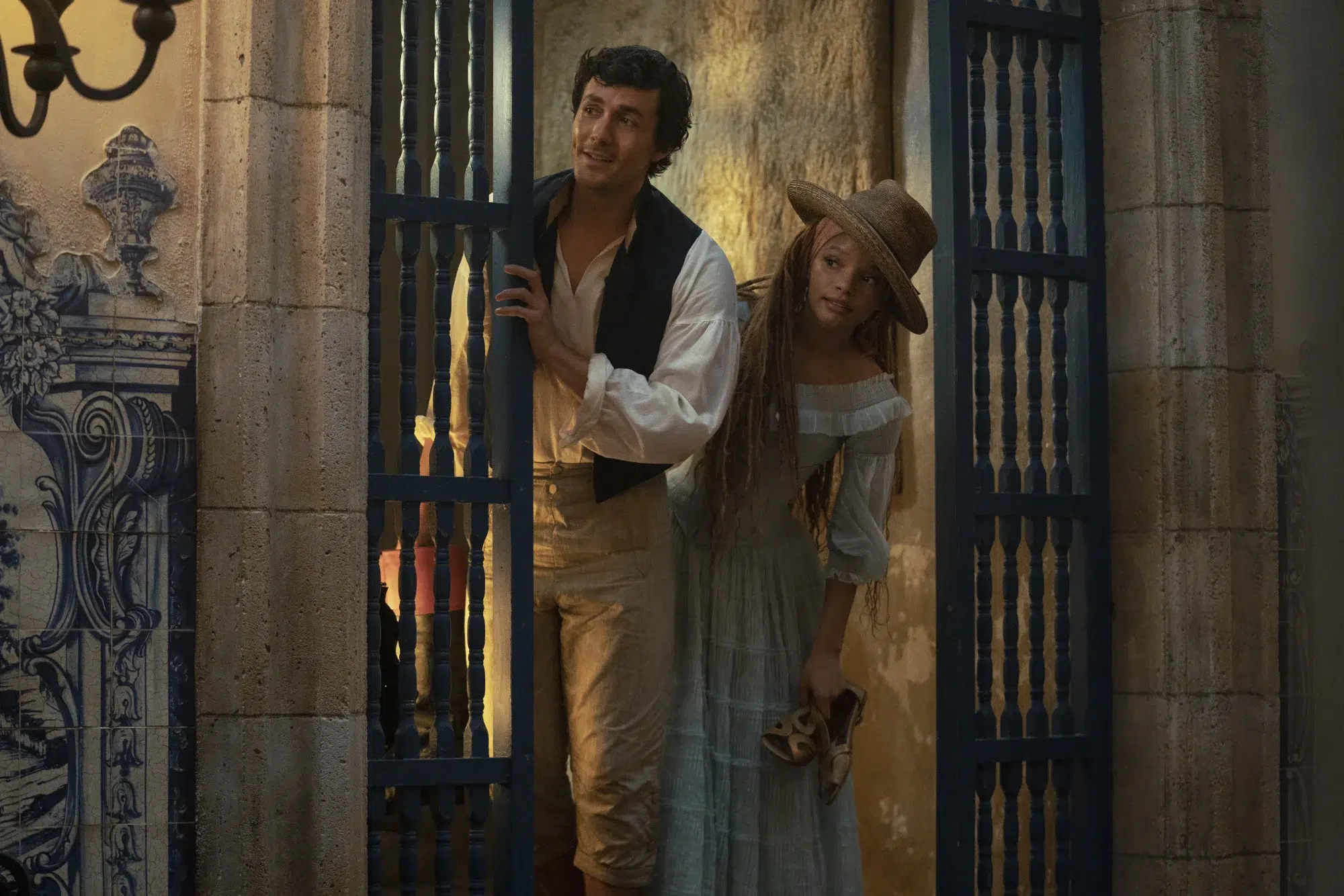 How was it working with costume designer Colleen Atwood?
Colleen Atwood is just incredible. She has an empire of a system going, and she took me around to all the different departments; we saw the dyers and where they made the fabrics and the textiles for the scales…it was just delightful. To see her and her whole team at work was like watching a symphony come together.
There are so many different parts to the overall process. Ursula's movements are slinky and sliding, like she's always sliding off a barstool. Dancers were my tentacles, so every time I danced from the waist up, I had these eight amazing dancers, each one with a tentacle. Rob Marshall wanted me to feel my surroundings and imagine her length and size, and of course, he was right because it made such a difference.
What a luxury to get to be able to really feel like an octopus. It was amazing because it had such an impact on how my movement developed. Our choreographers Tara Nicole Hughes and Joey Pizzy are the two dreamiest human beings, and every day with them was pure joy.
Tell us about the music in the film.
Rehearsing with Alan Menken and Lin-Manuel Miranda was both terrifying and thrilling. It was just me and these two music powerhouses, so it was a little bit of a fever dream, really. But the new songs are amazing. It was such a thrill to be around people that you are so in awe of, because even though I've been doing this for a while, I can still get flustered by some people because they are just so amazing at what they do, and those two gentlemen are high up on that list. So, getting to do something with them was almost too good to be true.
Getting to sing was a dream come true for me because I was excited and terrified at the same time, and I actually got to sing "Poor Unfortunate Souls," which is one of the most fabulous songs ever. But I practiced a lot, and we rehearsed for months and months because that was not in my wheelhouse, but I wanted to make that music and that score proud. When we finally recorded with an orchestra, it was just so thrilling that I didn't want it to end. I was truly heartbroken. I don't think I realized or admitted how much I loved the process, like with my whole heart.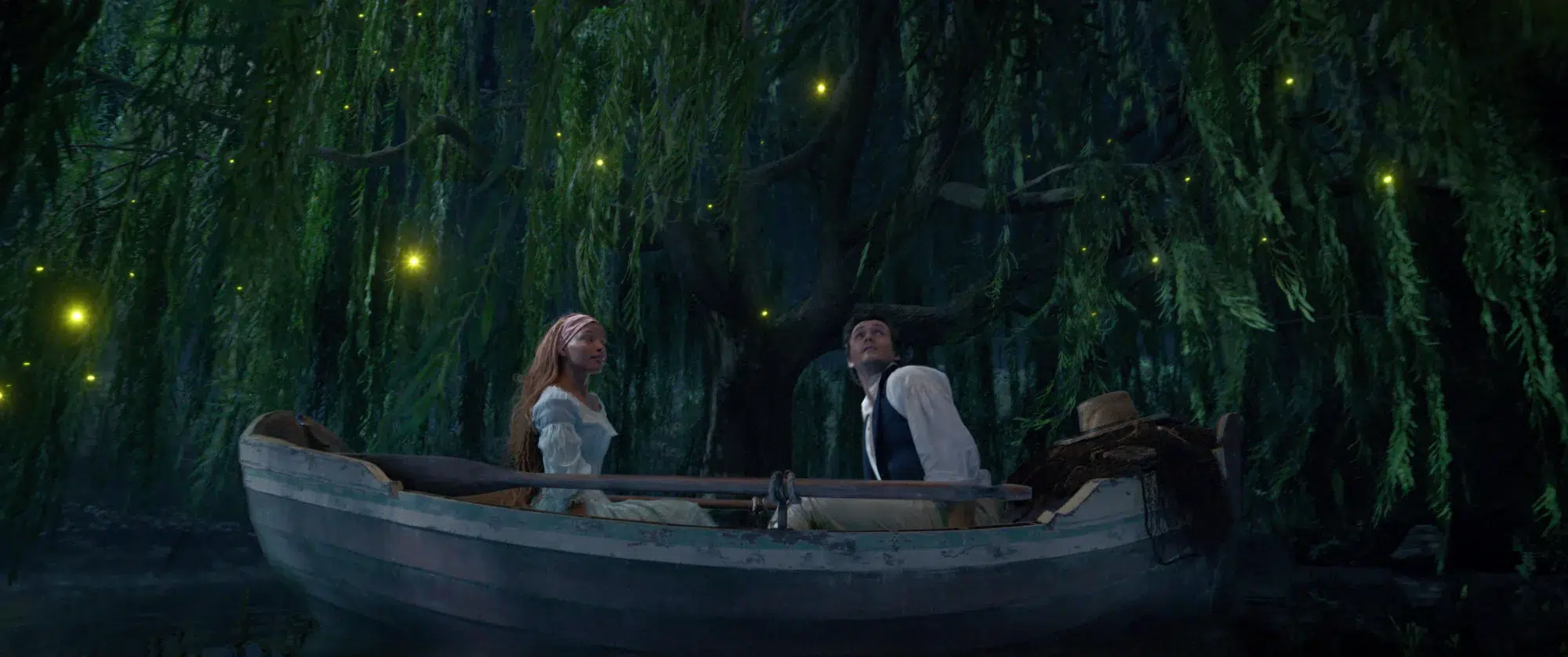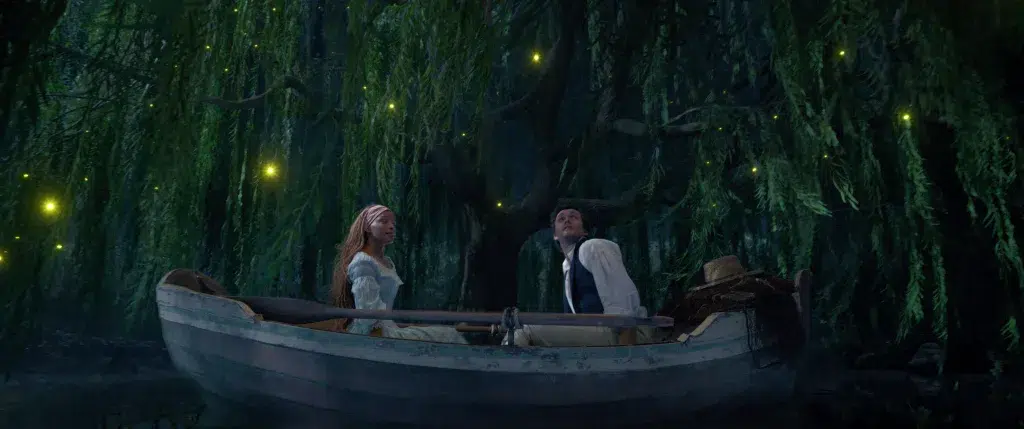 What was it like working with Rob Marshall as director?
Well, it's ridiculous, really, because I don't even know what to say about him. It was like no other set I've ever been on, and I really love what I do, and I love all my sets, but there was a precision and a warmth, and it was all so well thought out, and the lighting was beautiful, and the camera work was exquisite.
Everyone wants to work with Rob Marshall, every single person in every single department, and the entire cast was in awe of how good everyone was at their particular craft. Every single person must be on their best game to make something wonderful happen, and for that to happen, you need someone like Rob as the leader, someone who is constantly aware of everything and is thankful for every single person doing their job so beautifully.
It was like a warm hug every day. And we knew we would never have that again. When we left, we all just cried like babies. We were like, "Nobody is going to be as nice as Rob Marshall," but they will be. My husband's very nice. But Rob is nice and funny, and to have someone so gentle, so kind, so incredibly good at what they do, and also so ready to have a good time and be silly like he does, you're in heaven. It was just a very infectious, happy set.
What can audiences expect from the film?
I'm excited for audiences to experience this new world and to see this reimagined version of a film we all love. Rob Marshall and this cast and crew have created a beautiful tapestry of who the world is really made of. And Halle Bailey really owns that role, and I've seen so many videos of all these beautiful little kids that don't get to see themselves represented on-screen, and seeing Halle as that little mermaid, that is going to mean the world to them. I think we're going to be feeling that for a long time.