The wait is over, and Magnouna Beek finally has a trailer and a release date!
With the trailer finally getting released, SProduction announced that the series is expected to start screening on October 6 on Shahid VIP.
Magnouna Beek is the first musical drama in the Arab world, and it is the Arabic version of the famous foreign musical series Crazy Ex-Girlfriend.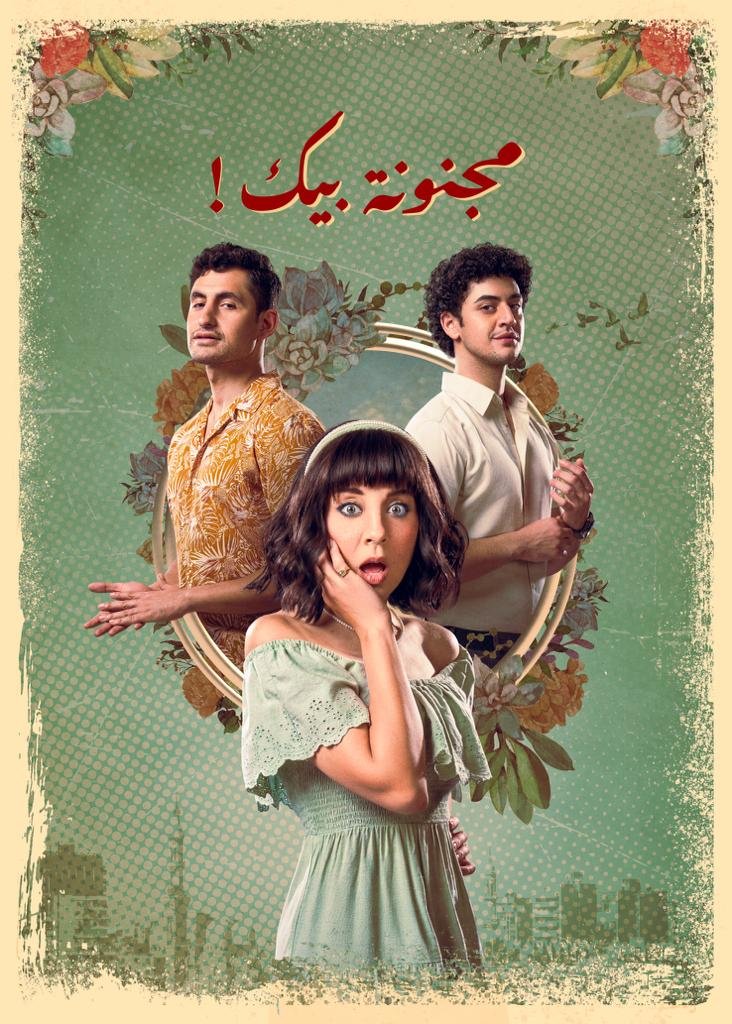 The trailer revealed the main characters of the series and the emotional relationships that bring them together. It presents ideas such as love from one side, love of ownership, and love for more than one person simultaneously.
The series follows the story of a girl with difficult psychological disorders that make her make decisions that she thinks will bring her happiness.
Many Egyptian stars are starring in this series, including Mariam El Khosht, Amir El-Masry, Adam El-Sharkawi, Engy Kiwan, Intisar, Murad Makram. It is directed by Joe Bou Eid and produced by Sally Wally from Sproductions.
This show showcases a mixture of creativity, colors, and dances for the first time in the Arab world. Sproductions company's work differed from the traditional way of doing musical shows as it mixed drama, singing, show, and music all in one work.
In addition, the series' choreography and dances are done in cooperation with the choreographer Hadi Owaida, a choreographer at Star Academy.
Recently, Sproductions launched several dramas, which achieved great success on social media and made it to the trends, including Al-AnisaFarah, Setat beit el Maadi, and The 45 Rules of Divorce on the Shahid VIP platform.