Joseph Tawadros is a renowned Oud virtuoso, composer, and seven-time ARIA-award winner. Born in Cairo, he is an expert in playing the Oud, an Arabic lute that serves as the ancestor of the modern guitar and lute. With his remarkable talent and deep musicianship, Joseph has captivated audiences worldwide with his diverse performances, brilliant technique, and storytelling abilities.
A Virtuoso of Diversity and Sensitivity
Joseph Tawadros is a true virtuoso, embracing diversity and sensitivity in his musical endeavors. His performances in concert halls across the globe have left a lasting impression on listeners. Known for his exceptional technique and joyous style of performance, Joseph combines technical brilliance with an emotional connection that resonates deeply with his audience.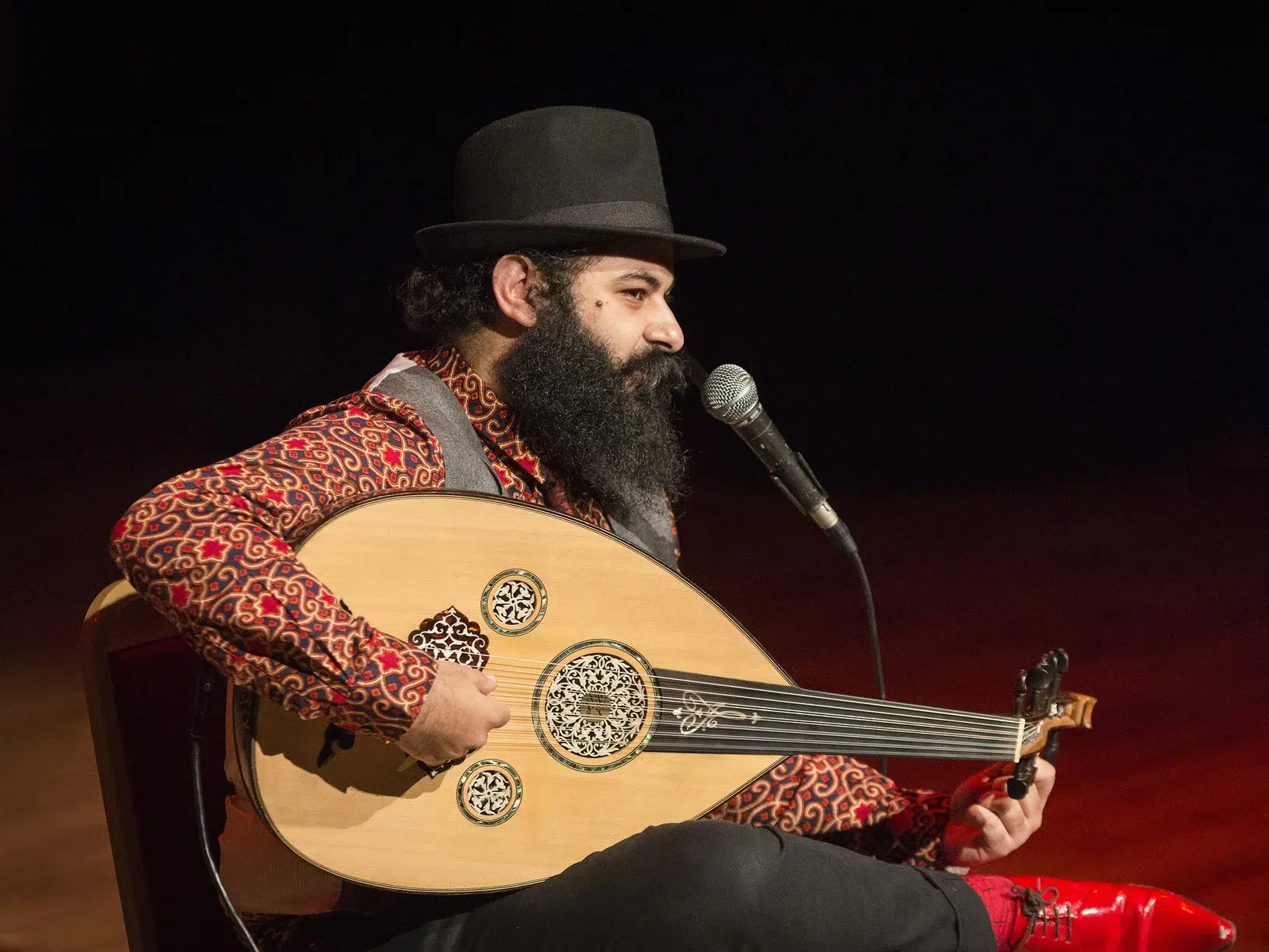 Pushing Musical Boundaries through Collaboration
Joseph's drive to push musical boundaries has led him to collaborate with a wide array of performers, resulting in an impressive and innovative repertoire of original music. He captivates audiences whether performing solo, as a duo with his brother James on Egyptian percussion, with his jazz quartet, or alongside chamber orchestras and symphony orchestras worldwide.
Accomplishments and Collaborations
Joseph Tawadros has performed his own compositions with esteemed orchestras such as the Australian Chamber Orchestra, BBC Symphony, Melbourne, WA and Adelaide Symphony, Ukraine National Orchestra, Camerata Salzburg, and the Morphing Chamber Orchestra. Notably, his Concerto for Oud & Orchestra with the Sydney Symphony was performed and released by ABC Classics in Australia in 2019. He stands as the first and only Australian composer to have his work performed by the prestigious Academy of Ancient Music in the United Kingdom.
Throughout his career, Joseph has collaborated with renowned jazz luminaries including John Abercrombie, Jack de Johnette, Roy Ayers, Bela Fleck, Mike Stern, Joey DeFrancesco, Richard Bona, and Christian McBride. In the realm of classical music, he has partnered with esteemed musicians like Richard Tognetti, William Barton, The Grigoryan Brothers, Christian Lindberg, James Crabb, and his songs have been performed and recorded by The Song Company and Andreas Scholl.
Captivating Soundtracks and Performances
Joseph's captivating sound is not limited to concert halls and recordings. His oud can also be heard in various films and TV productions, adding depth and richness to their soundtracks. Some notable works featuring Joseph's oud include Ali's Wedding, The Last Days of Yasser Arafat, Paper Giants: The Birth of Cleo, I Remember 1948, The Water Diviner, Checkpoint, The Tentmakers of Cairo, All About E, Love Marriage in Kabul, The Portal, Haneen, The Black Balloon, The Transfer, and The Last Ride starring Hugo Weaving.
Highlights of 2023
The year 2023 holds exciting prospects for Joseph Tawadros. He has been invited to perform at the opening of the World Economic Forum in Davos, Switzerland, which signifies the recognition of his exceptional talent on a global stage. Additionally, he will premiere his new work, 'The Three Stages of Hindsight,' alongside the prestigious Britten Sinfonia. Furthermore, Joseph is among the 50 Australian composers selected to compose a fanfare in celebration of the Sydney Opera House's 50th birthday—an honor that reflects his significant contributions to the world of music.
Member of the Order of Australia
In 2016, Joseph Tawadros was awarded the Member of the Order of Australia for his exceptional services to music. This prestigious recognition highlights his significant impact on the Australian music scene and his dedication to pushing artistic boundaries.
Australian-Egyptian Cultural Cooperation
In light of the Egyptian-Australian cultural cooperation, the Australian Embassy is planning to host a concert featuring Joseph Tawadros on 27 May 2023. This event, a collaboration between the Australian Embassy in Cairo and the AUC Tahrir Cultural Centre, aims to celebrate the cultural exchange between the two nations. The concert will be held at AUC Ewart Hall and is expected to attract 200-300 attendees. It is a testament to Joseph's international acclaim and the appreciation of his talent in both Egypt and Australia.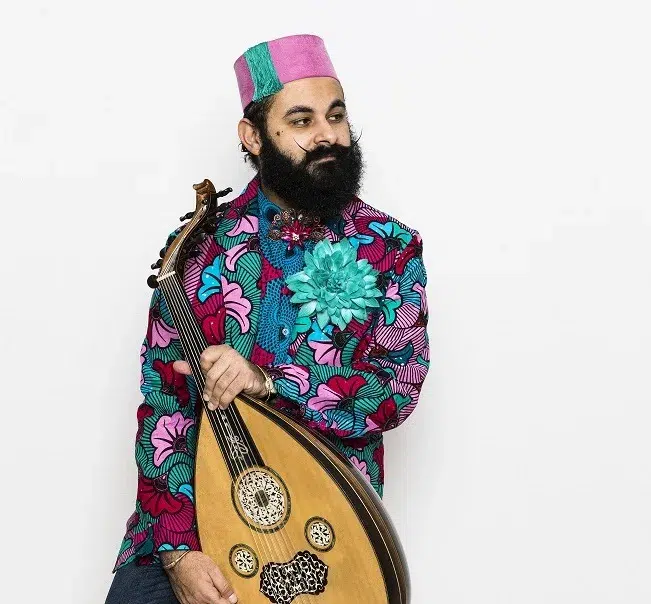 How did Joseph Tawadros first discover his passion for the Oud?
Joseph Tawadros discovered his passion for the Oud at a young age. Growing up in Cairo, he was exposed to the rich musical traditions of his Egyptian heritage. The Oud, with its enchanting sound and historical significance, captured his imagination and became the instrument through which he could express his musical talents.
Can you provide more details about Joseph Tawadros' collaborations with jazz musicians?
Joseph Tawadros has collaborated with numerous jazz luminaries throughout his career. These collaborations have resulted in remarkable musical fusions, combining the timeless sounds of the Oud with the improvisational nature of jazz. Some of the notable jazz musicians he has worked with include John Abercrombie, Jack de Johnette, Roy Ayers, Bela Fleck, Mike Stern, Joey DeFrancesco, Richard Bona, and Christian McBride.
Which orchestras have performed Joseph Tawadros' compositions?
Joseph Tawadros' compositions have been performed by esteemed orchestras such as the Australian Chamber Orchestra, BBC Symphony, Melbourne, WA and Adelaide Symphony, Ukraine National Orchestra, Camerata Salzburg, and the Morphing Chamber Orchestra. These collaborations have showcased the versatility of his musical style and the seamless integration of the Oud with symphonic arrangements.
What makes Joseph Tawadros' performances unique and captivating?
Joseph Tawadros' performances are characterized by his exceptional technique, deep musicianship, and the ability to tell stories through his music. His mastery of the Oud allows him to create a diverse range of emotions, captivating his audience with a blend of virtuosity and heartfelt expression. Whether performing solo, in a duo, or with larger ensembles, Joseph's joyous style and connection with the music leave a lasting impression on his listeners.
How has Joseph Tawadros contributed to the Australian music scene?
Joseph Tawadros has made significant contributions to the Australian music scene by expanding the boundaries of musical genres and showcasing the cultural diversity of the country. As an accomplished composer and performer, he has collaborated with both classical and jazz musicians, fostering a cross-pollination of styles and creating a unique Australian sound. His achievements have brought international acclaim to the Australian music industry and continue to inspire new generations of musicians.