Yesterday, Egyptian handball player Shaimaa El Sawy Kashkosh won first place with the UAE club Al Jazira during the UAE Women's Handball League.
The club's official Facebook page published thanks and appreciation for Kashkosh's efforts.
"Being a talented person is a great thing that makes those around them feel pride and the desire to achieve many goals and succeed. You are the spirit that revives the team and the pulse of vitality."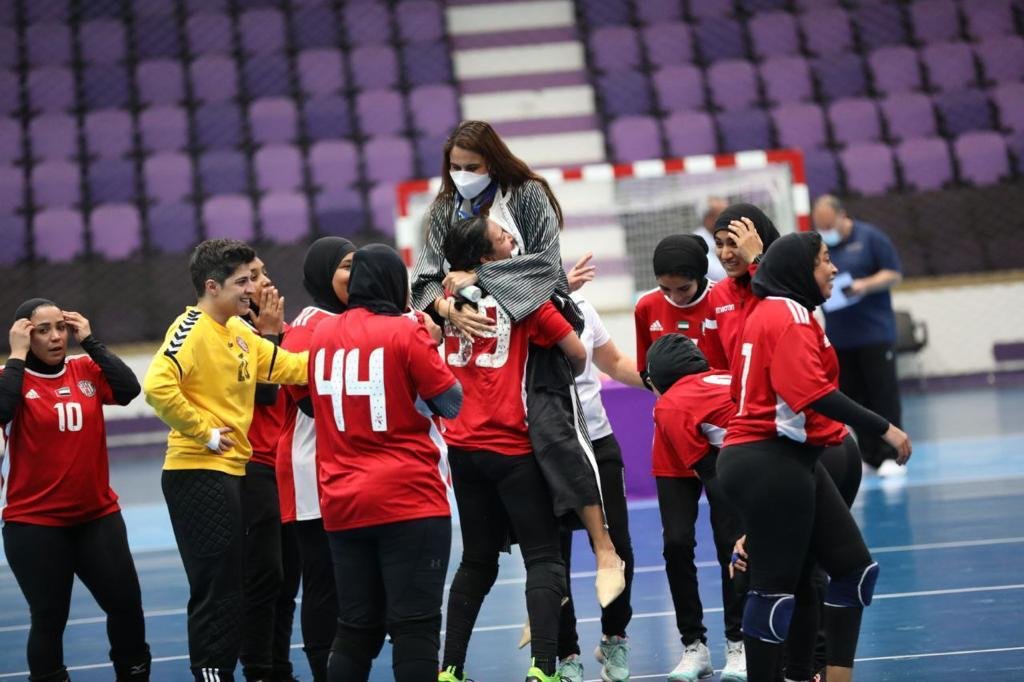 Shaimaa El Sawy Kashkosh graduated from the Faculty of Physical Education, Helwan University, and her start was in the Maadi Sporting & Yacht Club.
She later worked in the Military Production Club in 2009; then she traveled to professionalism in the Emirates, then Jordan, and is expected to return to join her team.
Shaimaa El Sawy Kishosh had her start as a junior player in the Maadi Sporting & Yacht Club that provided her with all the capabilities to be a player bearing the name of Egypt and the name of the Maadi Club.
She joined the UAE club Al-Jazira in 2013, where they got third place in the Arab Championship and later First place in the UAE Cup and League tournaments until 2017.
After that, Kashkosh decided to return to Egypt and played with the women's handball team at Al-Ahly Club in 2018 to win three leagues, the cup, and Cairo and played with the African Championship.
Then she returned to her Maadi Sports Club as a captain, and in 2019 she won second place for Jordan's Harata Club in the Arab Championship.
She was crowned in more than one match as the best player and ranked second as the tournament's goalscorer at the time.