Delta University for Science and Technology entered the Guinness Book of Records as the largest dental hospital in the world, built on an area of ​​12,243 square meters, and the hospital that served in the field of community service by treating more than a million citizens for free.
The hospital treats about 100,000 patients annually free of charge. It also includes 236 dentists, and 13 different clinics, containing 305 dental units, 20 sterilizers, and 11 x-rays.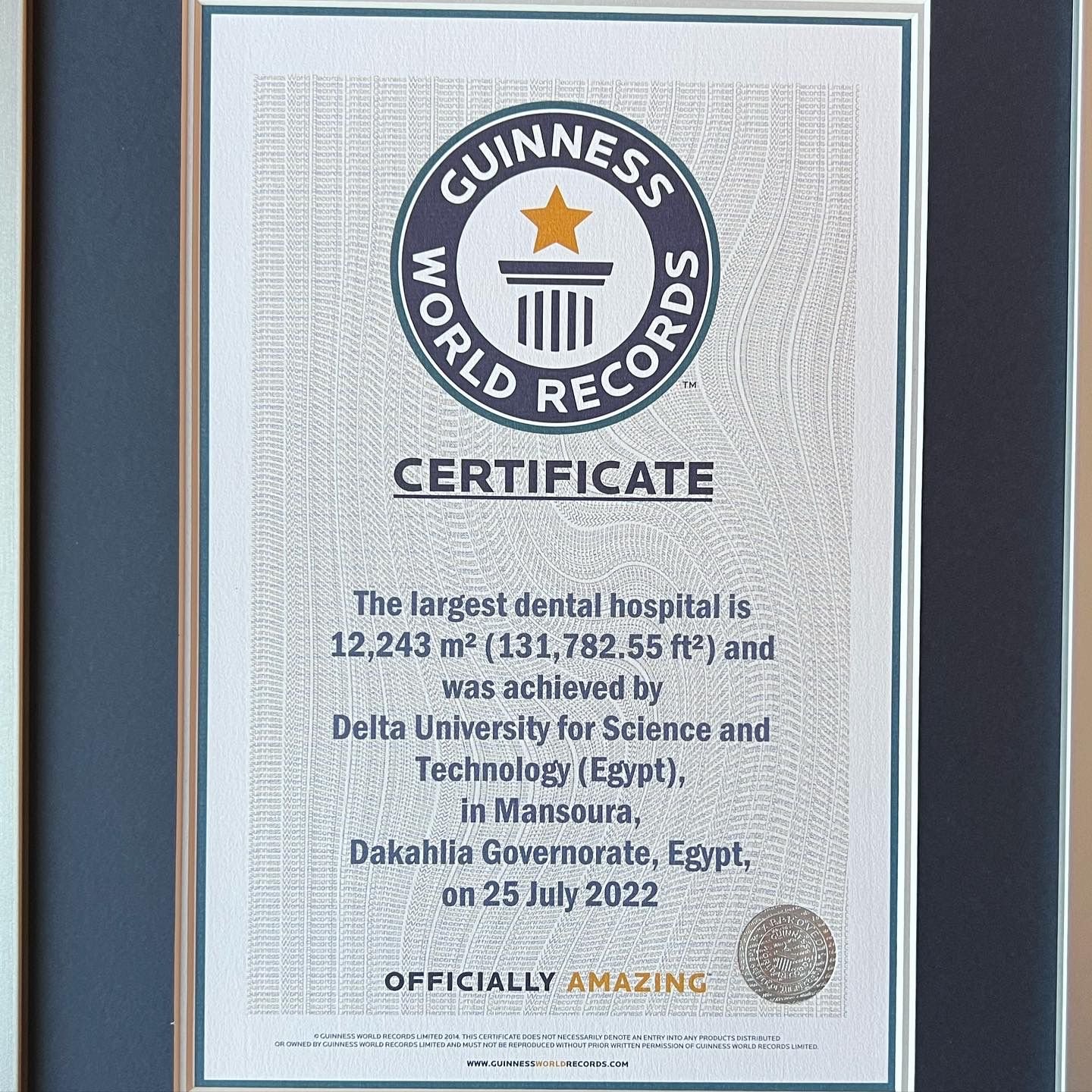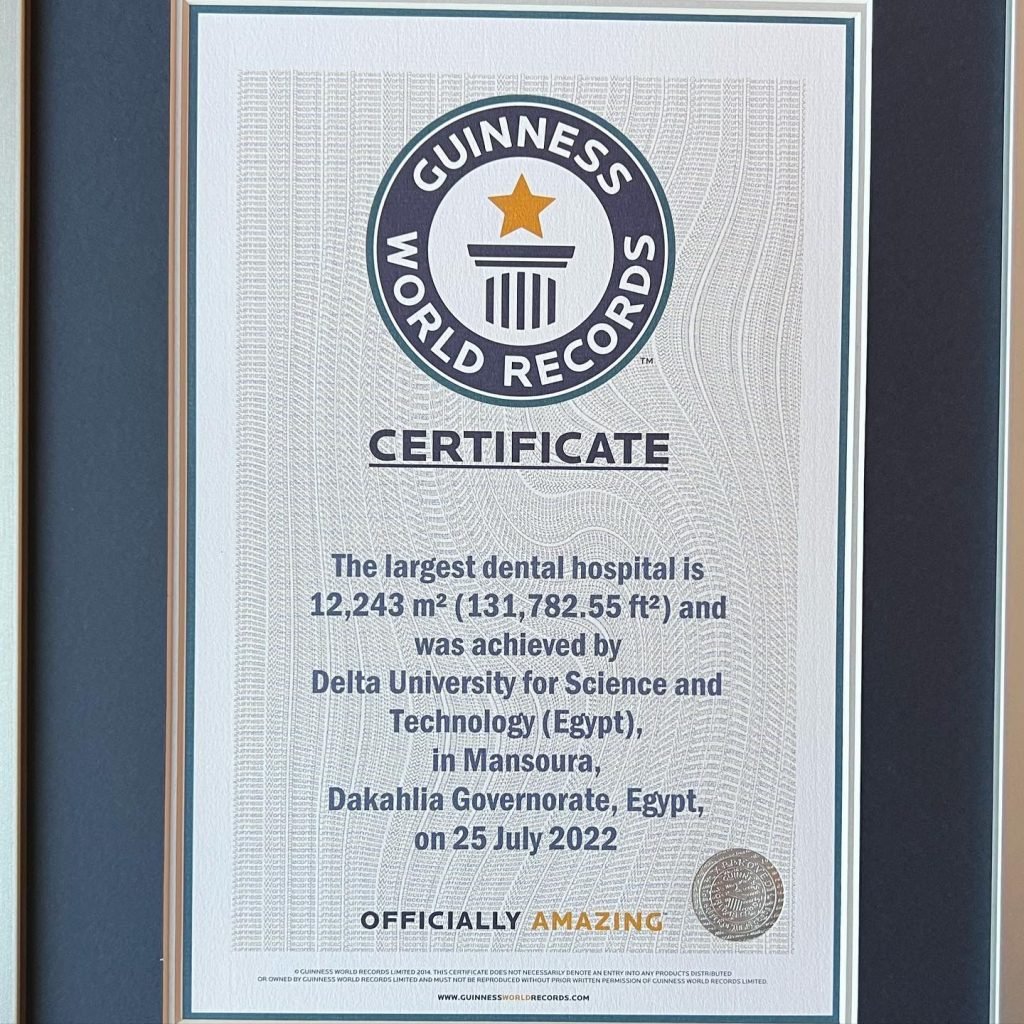 The Chairman of the Board of Trustees, Dr. Mohamed Rabie Nasser, indicates that the university aspires to break more world records in the various faculties of the university.
The Delta University for Science and Technology is one of the Delta Educational Group's entities.
The university includes 10 colleges for business administration, engineering, pharmacy, oral and dental medicine, physiotherapy, medicine, artificial intelligence, applied health sciences, arts, and energy engineering.