27-year-old Samar Hamza, the Egyptian champion in women's wrestling, won the silver in the world championship currently held in Serbia.
This is considered a historic achievement for Egyptian women's wrestling, as Samar was the first Egyptian player to qualify for the final.
Samar's presence in the final was the first Egyptian presence in the World Championship final since 2006, when Mohamed Ibrahim Bougy achieved gold in the 84 kg weight category.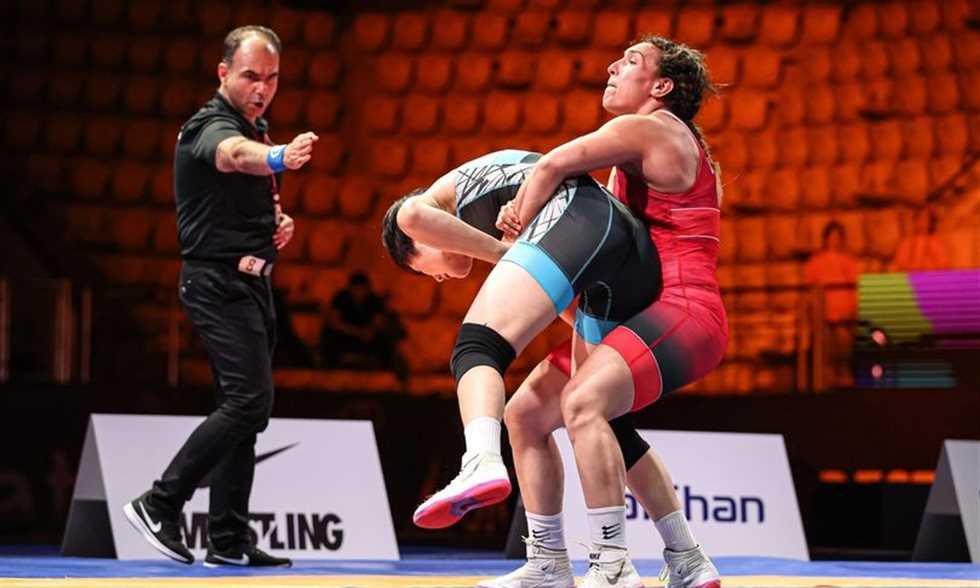 So Who is Samar Hamza?
Samar Hamza was born on April 4, 1995, in Alexandria, and began her journey in wrestling with great difficulty, especially since she started at a late age after reaching 17 years old.
At first, she was a karate player and did not achieve any medals, and then she saw "Karam Jaber" in the 2012 Olympics and was impressed by what he was doing in wrestling.
After that, Samar Hamza turned to Roman wrestling, becoming one of the most prominent Egyptian talents.
Samar Hamza participated in the first championship at the local level in 2013, during which she showed tremendous physical strength.
After that, Samar Hamza participated in her first international championship in 2014, which was the beginning of her heroic career.
She won the gold medal in the 2016 edition, hosted by Egypt, and achieved 12th place in the weight of 75 kg.
She qualified for the 2016 Olympics in Rio de Janeiro to compete in the first Olympic participation in its history and achieved twelfth place.
She competed for the first time in France's World Wrestling Championship 2017 and achieved 16th place.
She managed to maintain the lead and gold in the African Championship 2018 in Nigeria and continued to compete in international tournaments in Hungary and Bulgaria.
And she won the gold medal for the third consecutive edition of the African Championship in Tunisia in 2019 and won the bronze medal in the African Games in Morocco in the same year.
She retained the gold of the African Championship for the fourth time in a row in the 2020 edition in Algeria.
She participated in the Tokyo Olympics last year and advanced to tenth place.
Samar Hamza announced her retirement and the end of her career in wrestling after her return from the Tokyo 2020 Olympic Games and her failure to win any medal, but she retracted this decision.
And finally, she won a bronze medal at the World Championships, 2021, in Oslo, Norway.