In celebration of a brand new year, the world's most popular audio streaming platform, Spotify,  is expanding its Arabic music catalog by adding over 10,000 Arabic songs to its platform.
Spotify and Rotana signed a licensing agreement that will allow the label's once-exclusive music catalog to be available on Spotify across the Middle East and North Africa, and other markets where the service is live.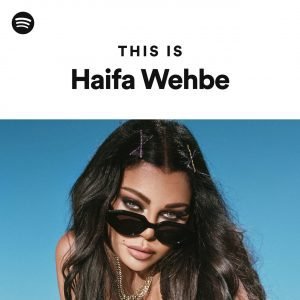 The new catalog features over 10,000 songs by a variety of over 100 legendary Arab artists from across the region, including Elissa, Abdul Majeed Abdullah, Rashed Al-Majed, Assala Nasri, Majed Almohandis, Rabeh Saqer, Mohammed Abdu, Najwa Karam, Bahaa Sultan and Tamer Hosny.
Spotify will be providing further on-platform support with the introduction of a new destination, "This is Rotana", which will be home to some of the most popular songs by the label. In addition, Spotify's very own "This Is" playlists for each major artist will be updated regularly with their songs from the Rotana catalog.
The Rotana catalog will be available to users in Algeria, Armenia, Azerbaijan, Bahrain, Chad, Comoros, Cyprus, Djibouti, Egypt, Georgia, Iraq, Jordan, Kuwait, Lebanon, Mali, Mauritania, Morocco, Niger, Oman, Pakistan Palestine, Qatar, Saudi Arabia, Tunisia, Turkey and the United Arab Emirates.
Listen to your favourite Arabic song on "This is Rotana" on Spotify today.