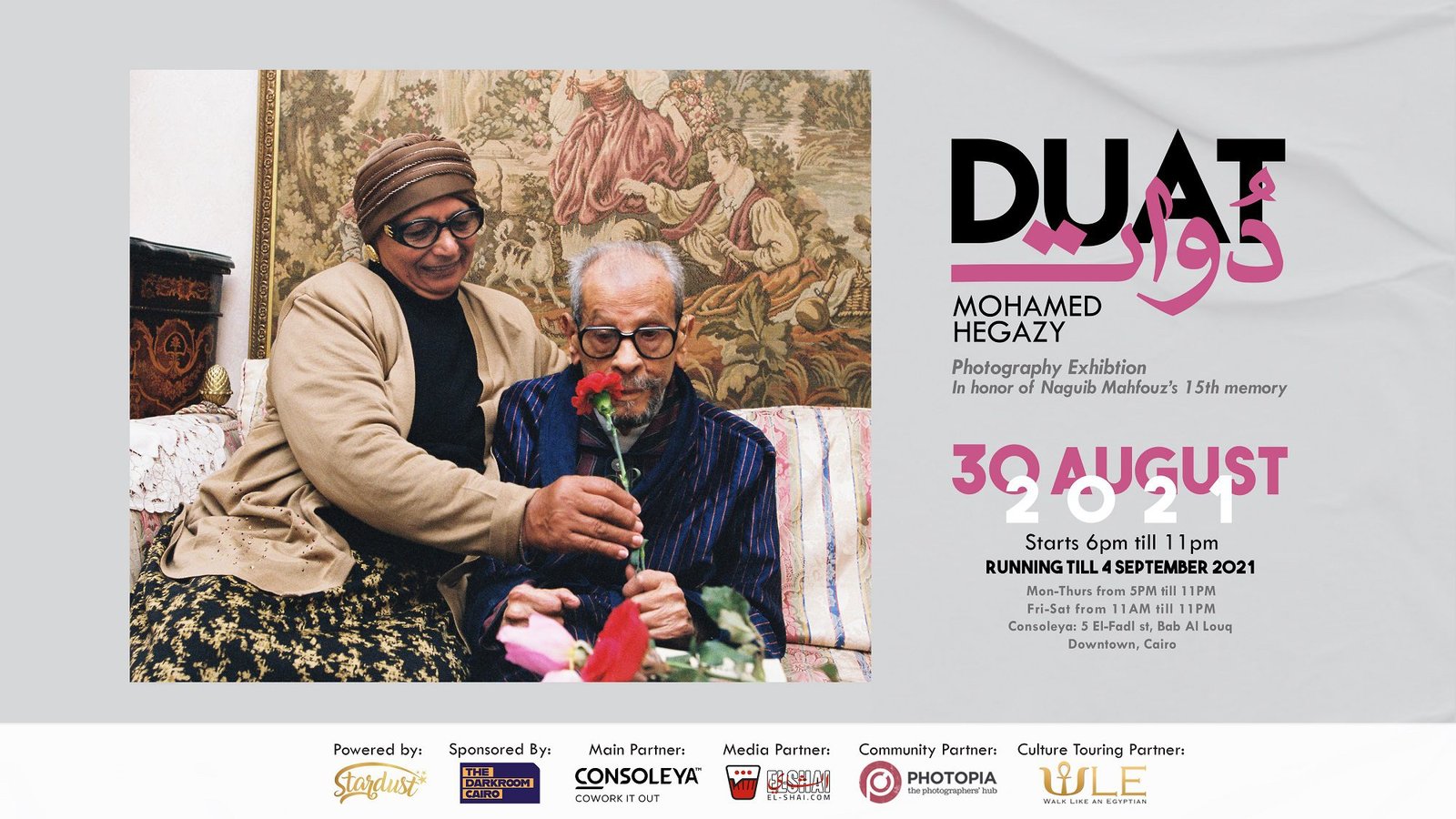 Duat: Photo Exhibition in Honor of The Legendary Writer Naguib Mahfouz by Mohamed Hegazy
We're pleased to share the announcement of the 'Duat' Photo Exhibition in honor of the Nobel Prize-Winning Writer Naguib Mahfouz.
Duat will showcase pictures of the legendary writer by the late photojournalist Mohamed Hegazy who exclusively documented the last days of Naguib Mahfouz.
The pictures have never been exhibited locally but were shown in exhibitions in Austria, Germany, Jordan, and the United Arab Emirates.
The Duat exhibition will kick off on the 30th of August at Consoleya Coworking space in Downtown Cairo till the 4th of September.